My Trip to Belfast


Recently I travelled north of the border for the first time in ages. I spent two days in Belfast and found it a lovely city. Belfast people are among the friendliest in the world. Every time I and my traveling companion were standing puzzling over our map, invariable someone would come over with an offer of help. On one occasion, a lady who was obviously on her way from work stopped to offer help. She turned our map the right way round and walked with us until we got our bearings. This was typical of the kindness and helpfulness we encountered everywhere in Belfast.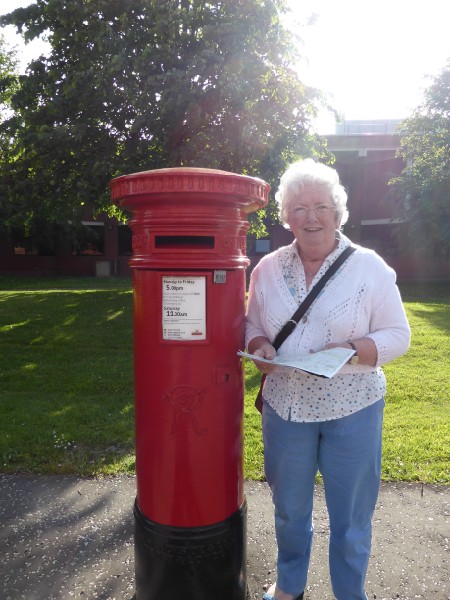 I thought I'd pose with one of my beloved pillar boxes. That's my ever present map in my hands.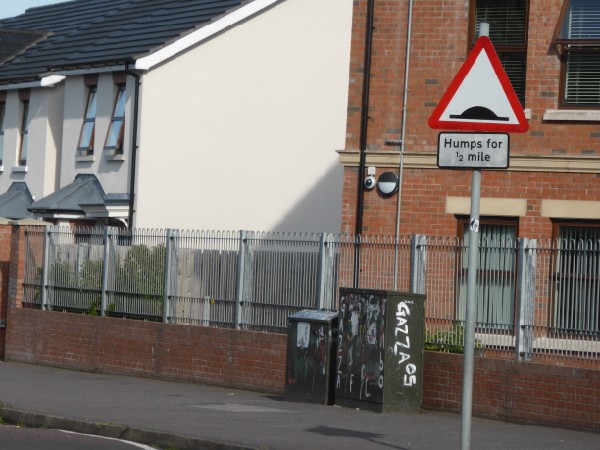 I took this to entertain you with this rather amusing sign.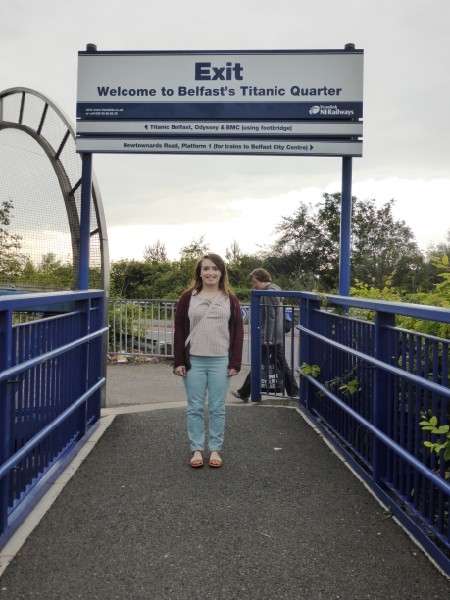 Belfast City is divided in quarters. Our hotel was in The Queen's Quarter which was very central to shops and restaurants. It was near the university, as the name suggests.
We were just a short train ride from the Titanic Quarter where we went to visit The Titanic Experience.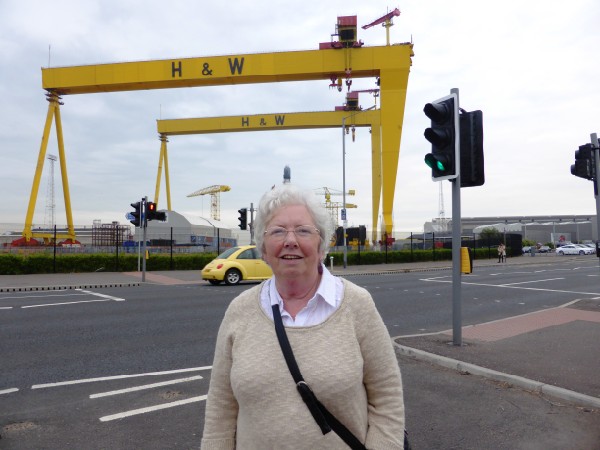 The iconic cranes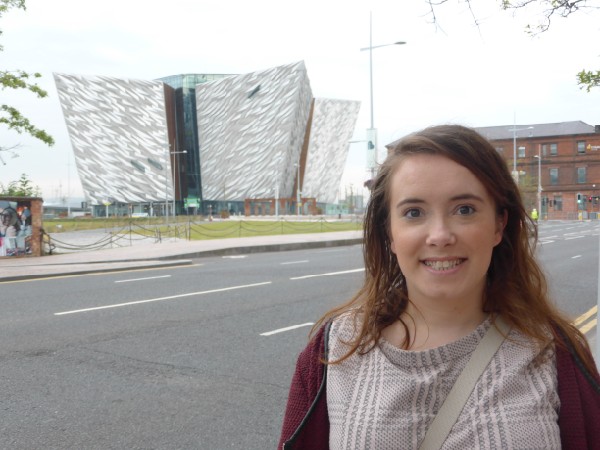 This is Clíona outside the Titanic Experience. It is a marvelous visitor attraction. One is not allowed to take photos so you'll have to go yourself to see what it looks like inside. As a museum it is not like any other I've visited. There was lots of reading but there was also lots and lots of interactive experiences. We were there at a quiet time and it took about 2 and a half hours. The time flew and we both agreed that it was super.
We had planned our visit before the euro fell to an all time low due to the Greek crisis so we had a good excuse for not buying the overpriced souvenirs.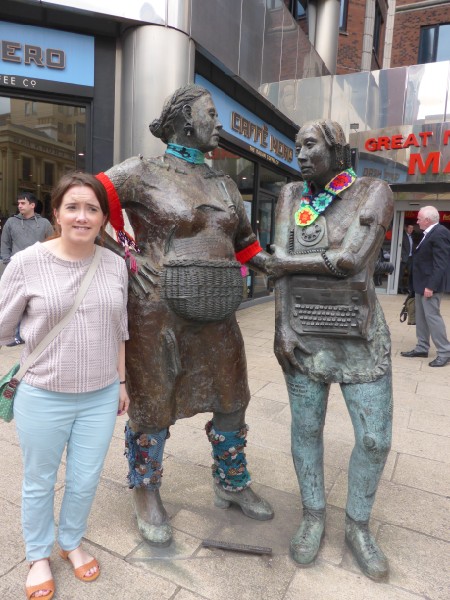 Clíona looks a bit worried by these two. The Art piece is about women in the workforce. What drew me to it first was the crochet bombing. On closer inspection, the ladies are weighed down with telephones and typewriters, ladles and rolling pins. The statues are outside the main bus station.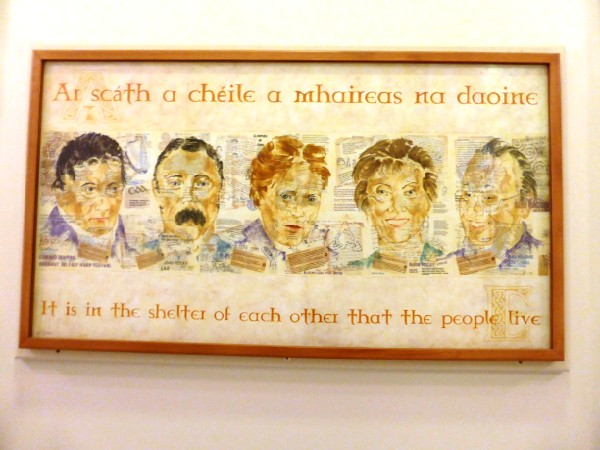 This artistic piece is in the City Hall in Belfast.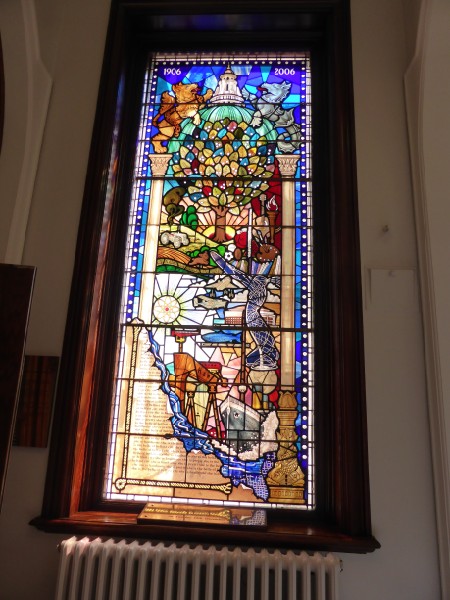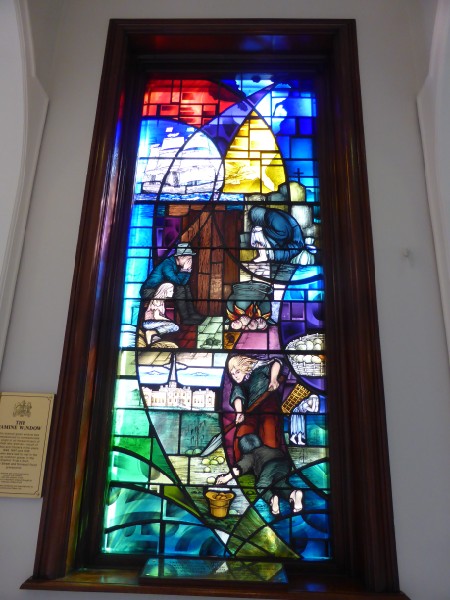 There are some lovely stained glass windows in the city hall. The lower one is called the Famine window.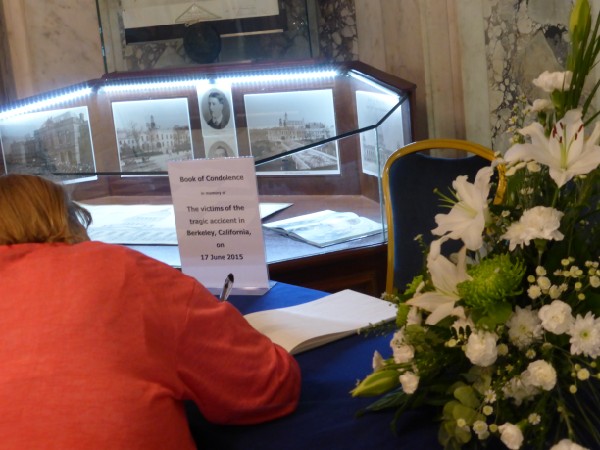 I was there in the week after the Berkeley tragedy and people were queueing to sign a book of condolence.
<<<<<<<<<<<
1916 2016
Here is a link to the complete list from the military archives of the rebels who fought in 1916
<<<<<<<<<<<<<
North Kerry Fleadh Cheoil 1977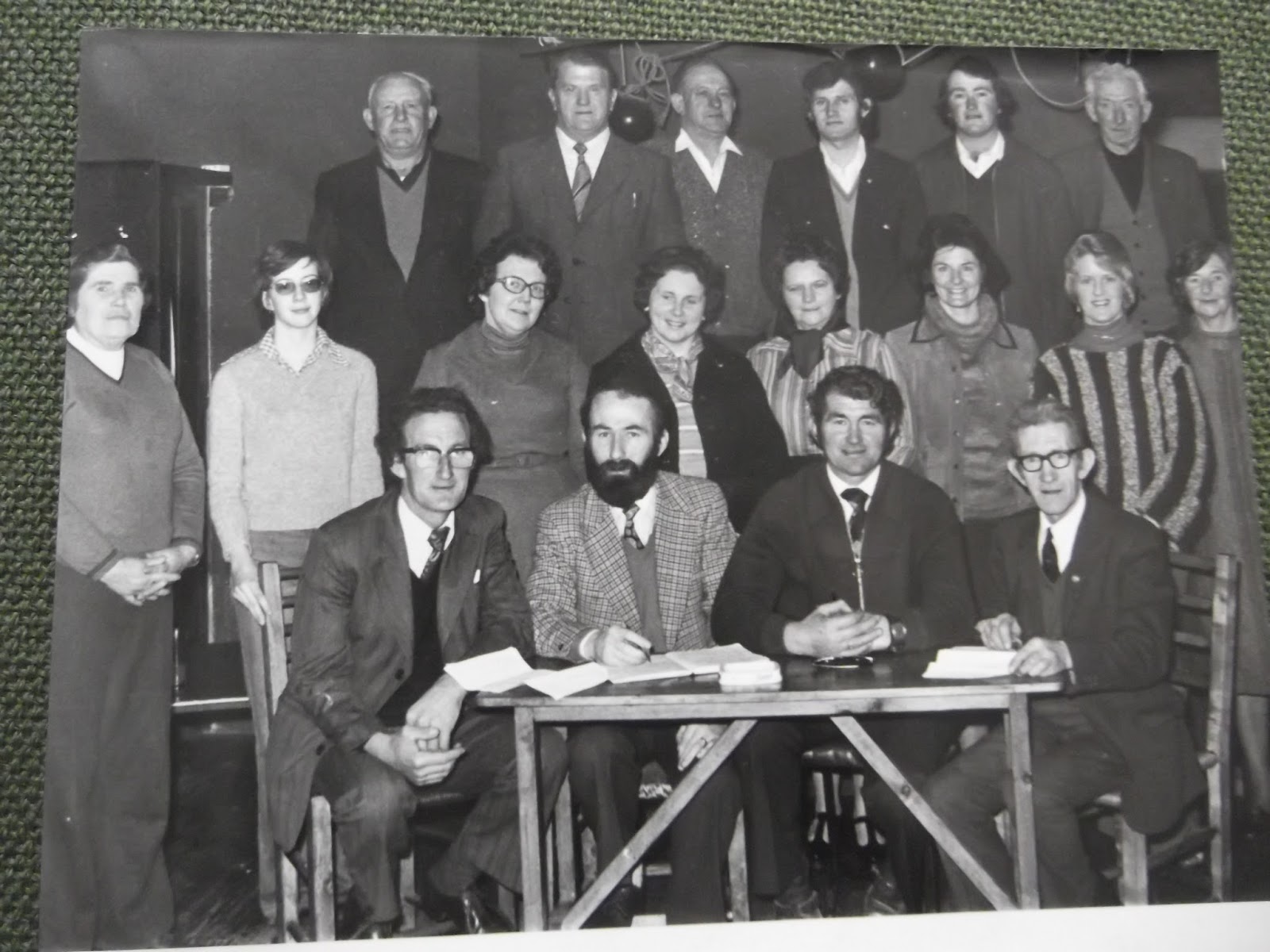 Committee of the 1977 N K fleadh includes;
L-R, Christy Stack Joint Treasurer, Matt Mooney Secretary, Michael DowlingChairman, Tim Brosnan Joint Treasurer,
Second row, Babe Jo Collins, Collette O Connell, Maureen Dowling, Betty Stack, Babe Hilliard, Elizabeth O Reilly, Josie Molyneaux, Helen Leahy
Back, Jack Flavin, John Enright, Tom O Connell, Maurice Molyneaux, Tom Murphy and Jack Larkin MCC.
<<<<<<<
A More Recent photo of people planning for the upcoming Munster Fleadh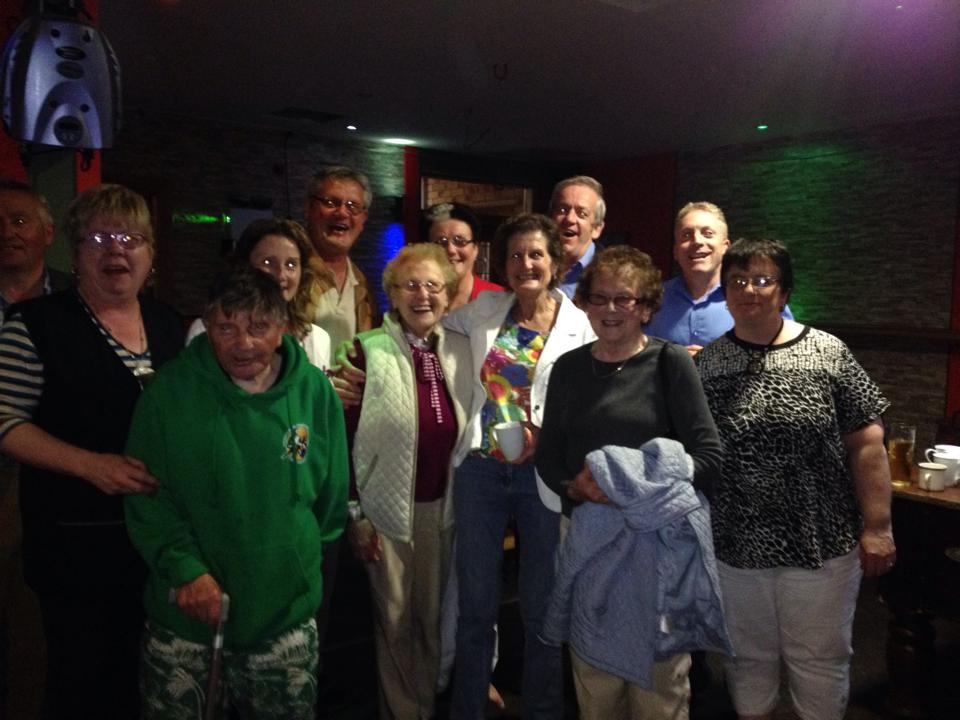 Photo; Listowel/Duagh Comhaltas
<<<<<<<<


Tripadviser's list of things to do in Listowel


This list
is doing the rounds of Facebook. The list is not at all exhaustive. It's just the list of places people have reviewed for Tripadvisor. We all know that Listowel's Military and History Museum, Teampall Bán, Listowel Cinema, Craftshop na Méar, Listowel Emmetts' Sportsfield, Listowel Community Centre, Listowel Pitch and Putt Course, Olive Stack's Gallery, The River Walk and so many great shops are part of Listowel's attractiveness to visitors. We all need to get reviewing!
<<<<<<


On the Street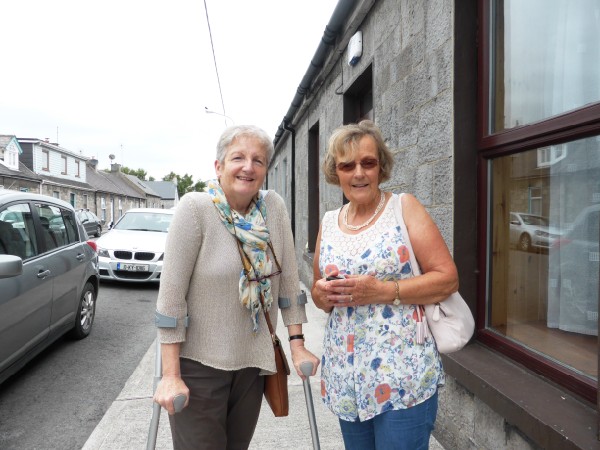 Noreen Queally and Marie Moriarty out and about last week
<<<<<<<
+ R.I.P. Val Doonican +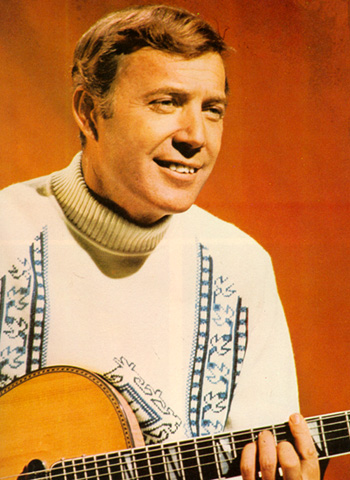 The rocking chair is empty. Tá laoch ó laethanta m'óige ar lár.
<<<<<<<


A Rarity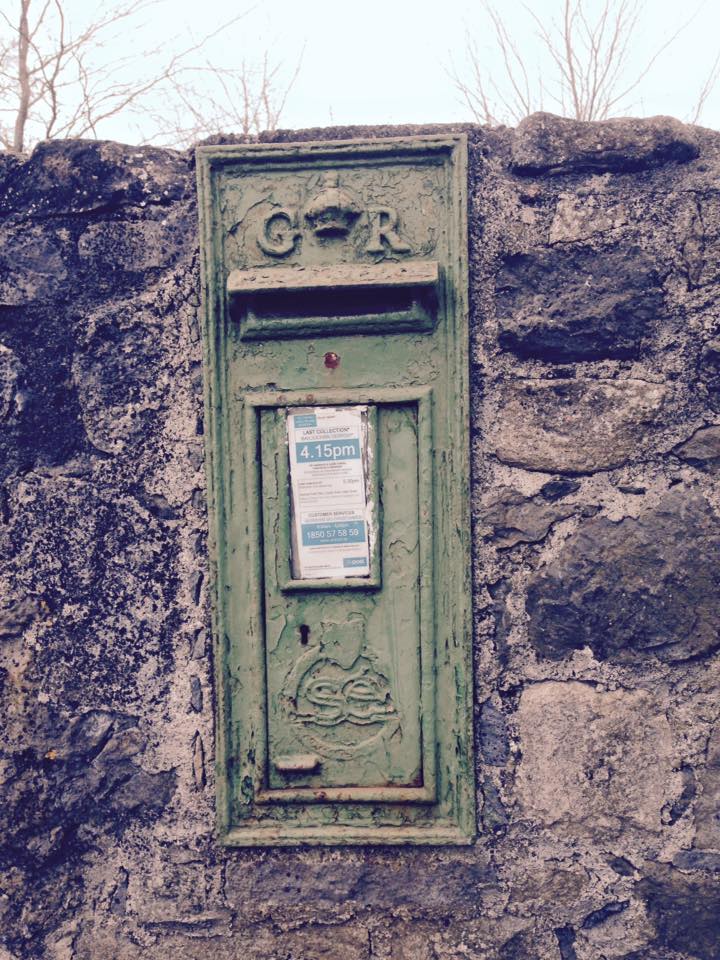 Stephen Smyrl posted this photo on Facebook of a very rare post box spotted in Roscrea, Co. Tipperary.
"George V continued to reign until his death in 1936, but generally after partition postboxes ceased to bear his initials. After him, his son George VI reigned until the "Free State" declared itself a republic, outside of the Commonwealth of Nations."
It would appear that the door alone was replaced with the Saorstát Eireann (Irish Free State ) logo someone time around 1922.