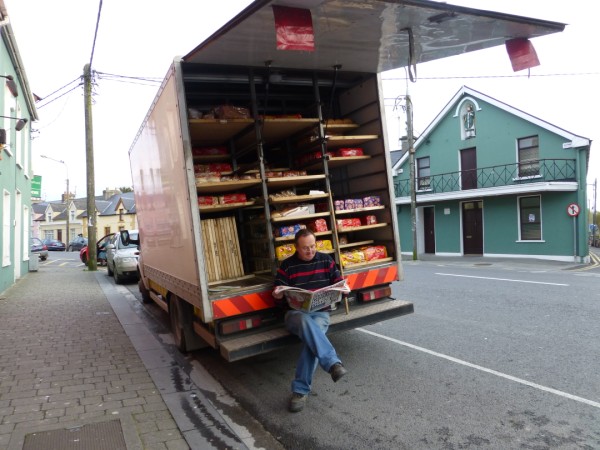 I was out and about early on Saturday morning and I spotted this fellow early riser on Upper William St. He was having a read of the day's news while waiting for the shop to open so he could make his delivery.
>>>>>>
Work on the extension to the cinema is progressing nicely.
>>>>>
Bord na Mona in Kerry
In 1947 Bord na Móna opened its works at Barna, Co. Kerry. It eventually produced machine turf when the bog was fully developed. This is the original office building. Fairly basic!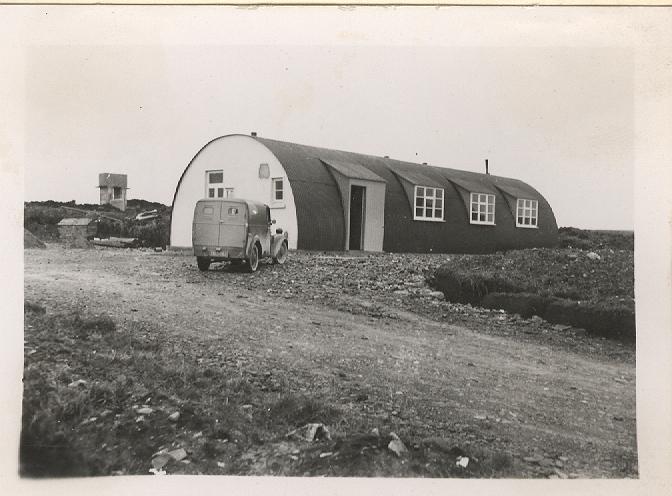 A view of the front of the building with the old van outside. There were three BnM works in Kerry, Barna, Carrigcannon and Lyrecrumpane. Con Houlihan worked for a while in Lyrecrumpane.
Barna closed down over 30 years ago.
In 1940 the Turf Development Board re-opened Lullymore Briquette factory because of the fuel shortage. Here we have an employee climbing a stack of briquettes. The briquettes were not baled. That technology came later.
They also have the name Lullymore on them. They were known in Dublin as Lulliers. Briquettes were used for industry, including whiskey production and were not really available to the general public until the end of the war.
(All photos and information from https://www.facebook.com/pages/Bord-na-Móna-Heartland/)
>>>>>>
I found this great photo on Facebook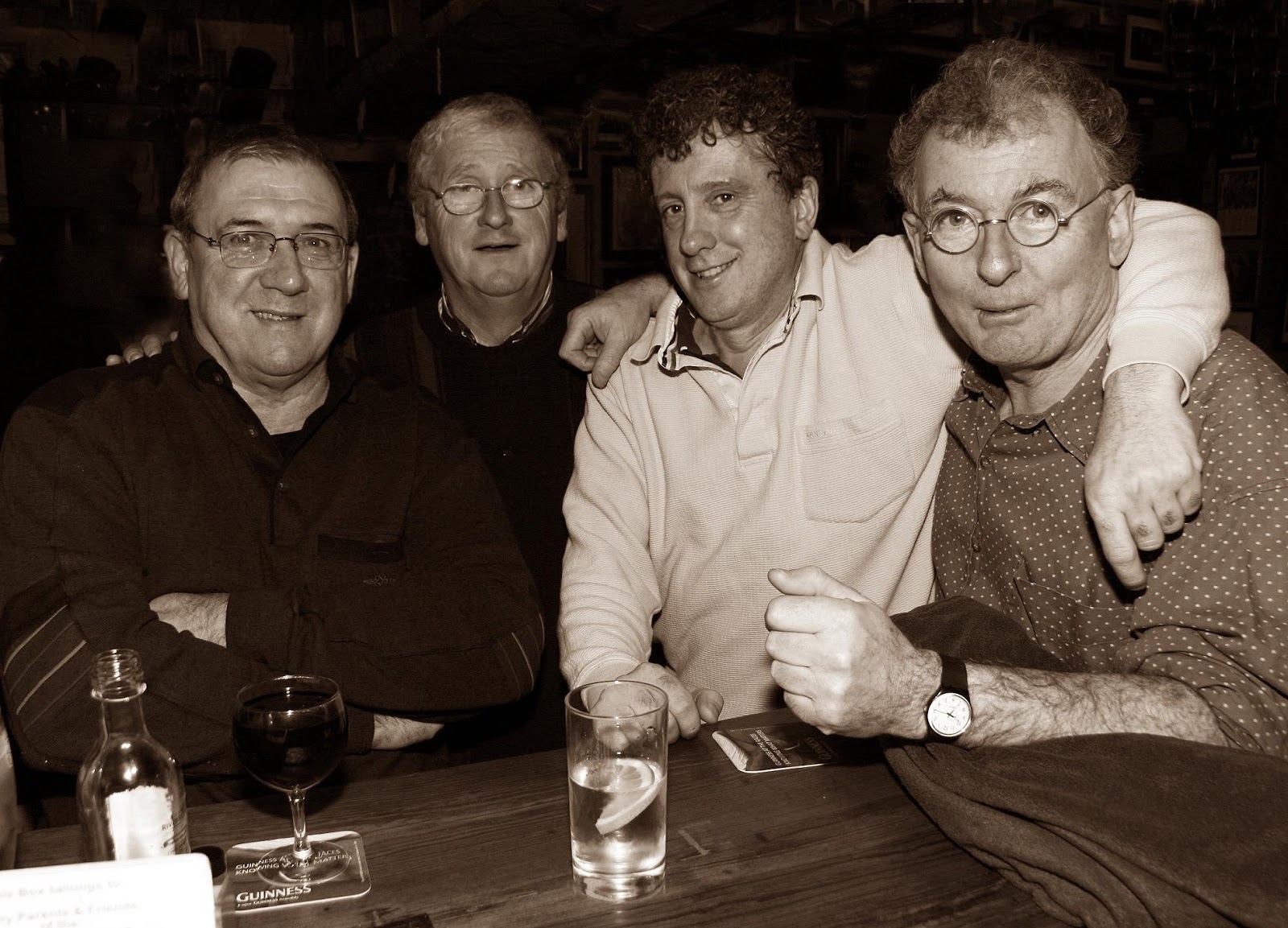 Eoin Hand, Derry Reen and Billy Keane with the great Cork singer songwriter Jimmy Crowley.
>>>>>
Martin Sheehy contacted me to tell me that he remembers the Gleasures well. He knew nothing of May or her beau but he remembered George, also known as Boysie. Martin tells me that they were probably the last Protestant family in The Square.
Boysie ran a turf accountant's in Upper William Street. Then he relocated to Ballybunion where he ran a fast food restaurant and guest house.
This is how The Square might have looked to Mai Gleasure, St. Johns covered in ivy and surrounded by a low wall. The house to the left of St. Mary's as you look at this picture housed the protestant school which the Gleasure family attended.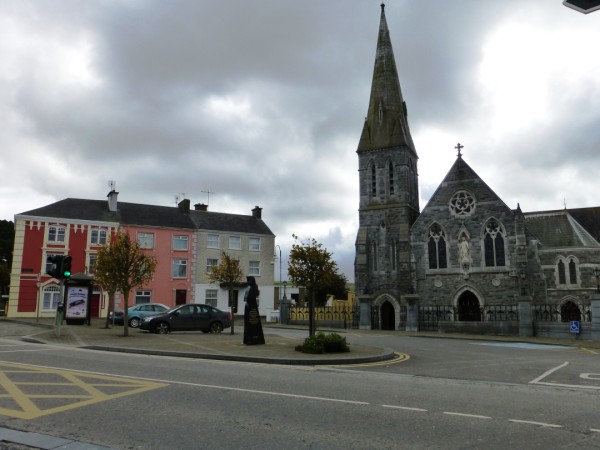 This is St. Mary's corner of The Square as it looks today. The protestant school is now a private house and the Catholic nature of education in the town is emphasized by the statue of Nano Nagle on the island outside the church.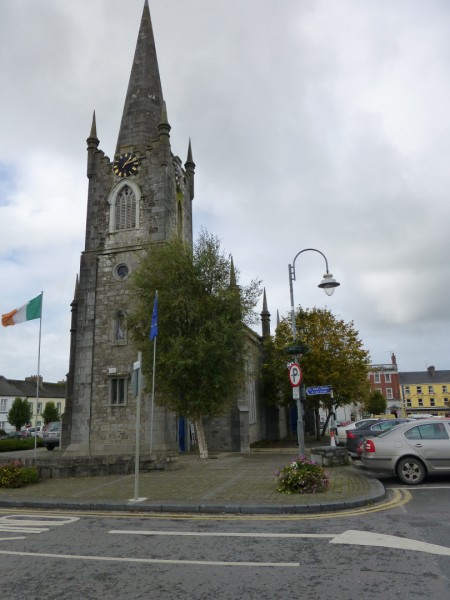 St. John's is now an Arts Centre.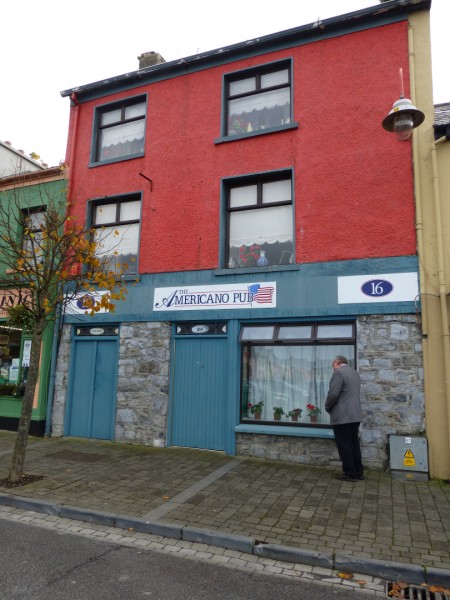 This is the Gleasure's bar today. It is now a private house.
<<<<<<<<