Posters seen in a shop window in Listowel Co. Kerry today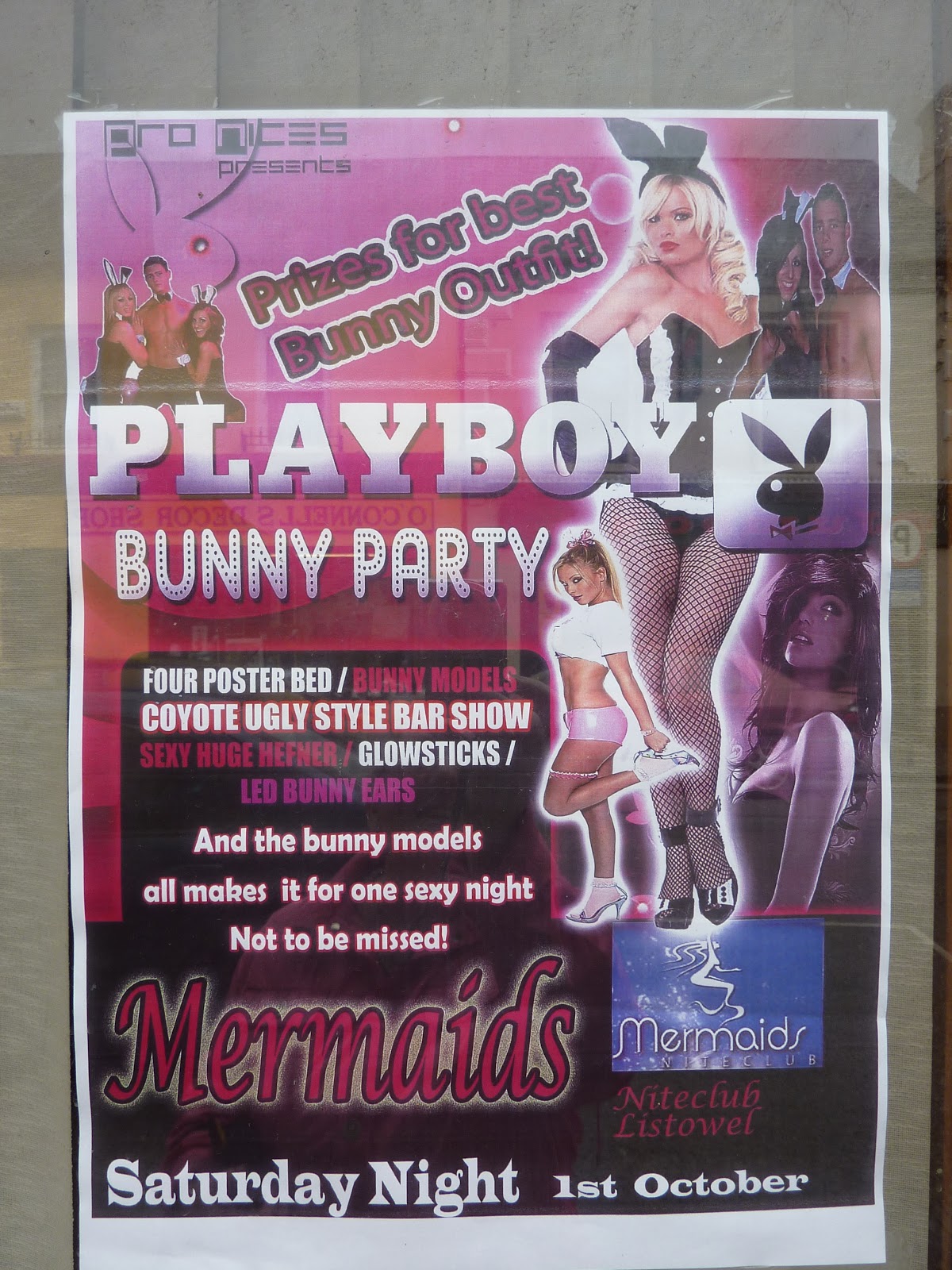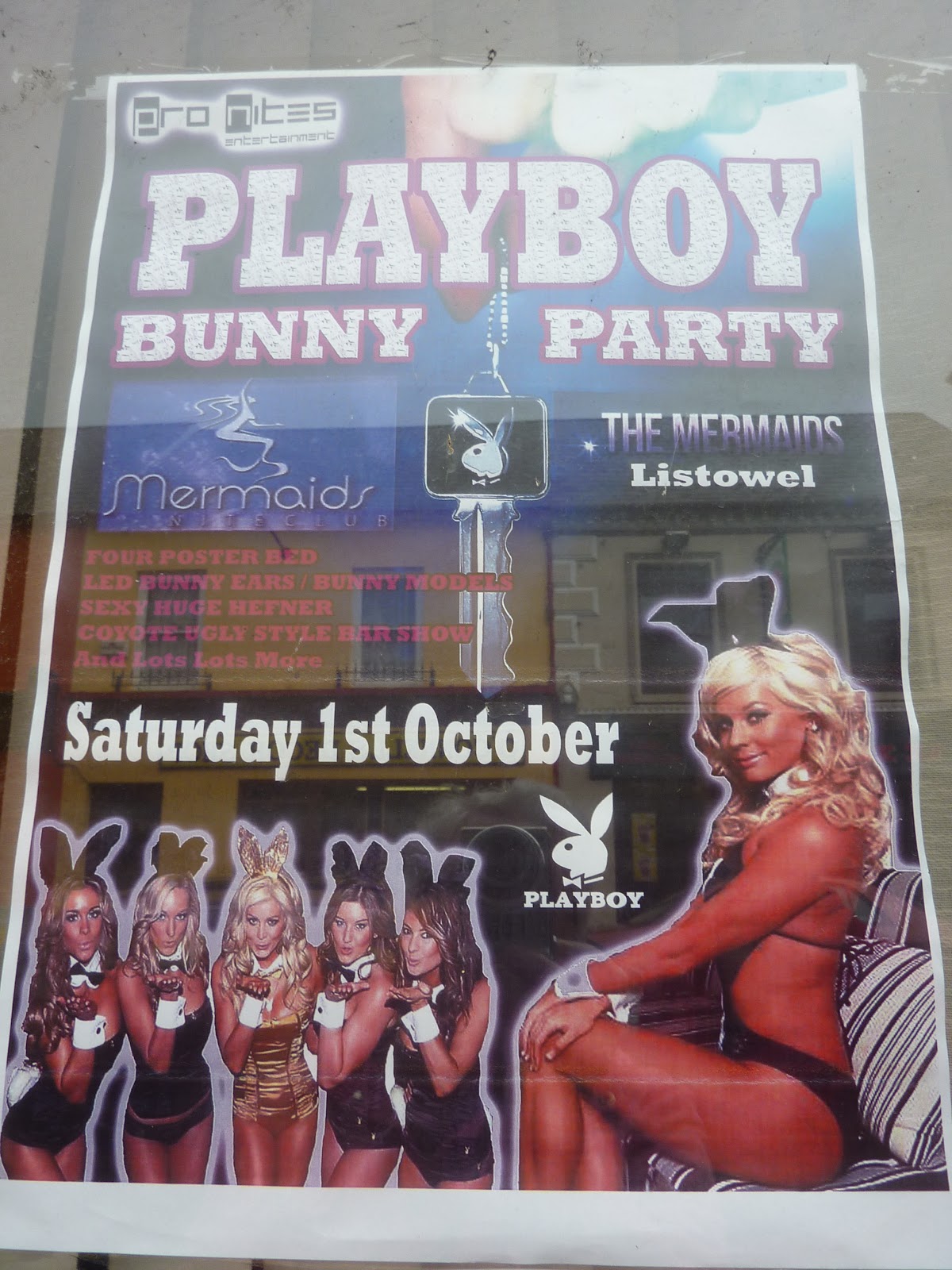 Haven't we come a long way since the days John B. recounted of the parish priest in the dancehall prodding his umbrella between couples he thought were dancing too close.
Bunnies in Listowel, what next?
Remember where you heard it first!!!