Jewels for Cures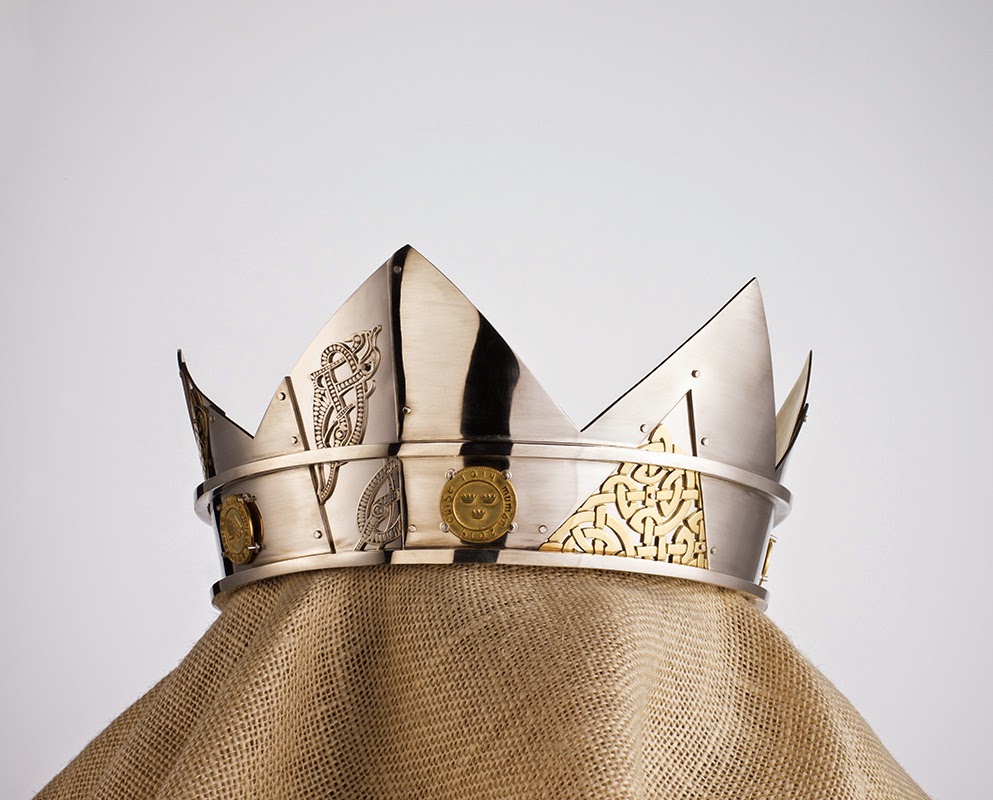 This beautiful Brian Boru Millennium crown will be on display in the Seanchaí, Listowel on December 5 2014.
Jewels for Cures is an innovative charity raising funds for cancer research. The crown is made from old and broken jewellery donated by the public. Lord Inchiquin is the patron of the charity and all the money raised goes to Professor John Crown's Cancer Clinical Research Trust in St. Vincent's Hospital.
Jewels for Cures are now involved in another project called, The
Descendency Scroll, full details of which can be found onhttp://www.jewelsforcures.ie/descendancy-scroll
Listowel people who have donated jewellery which
was used in the creation of the Crown will be signing the Scroll on the day.
Alison McCormick,
Director and Founder of Jewels for Cures oversaw the production of the crown
with a voluntary committee and it was produced by Da Capo Goldsmiths. The crown
was part of the recent millennium celebrations of the Irish high king's Battle
of Clontarf.
Come along on Friday at 11.00a.m. to see the crown and to make a donation to help this very deserving charity.
<<<<<<<
Lovely Listowel by Night, December 2014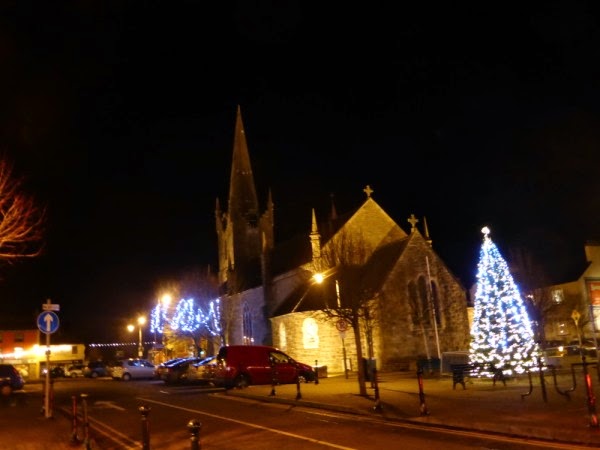 St. John's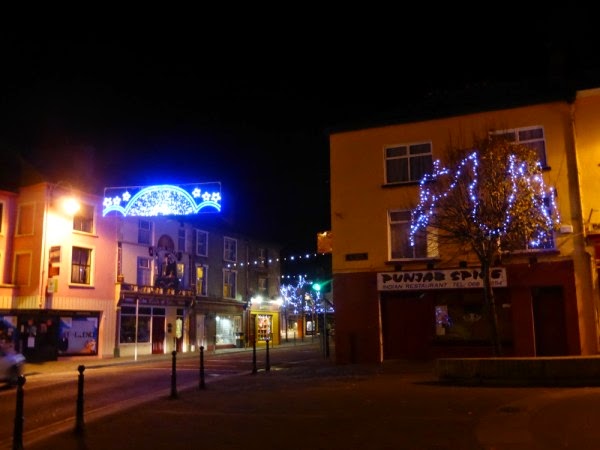 Main Street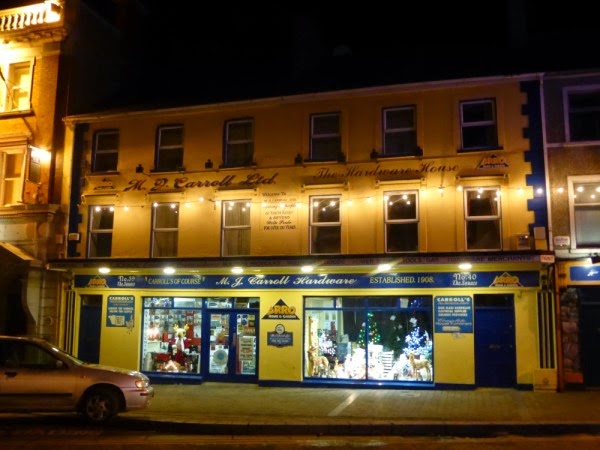 M.J. Carroll's Hardware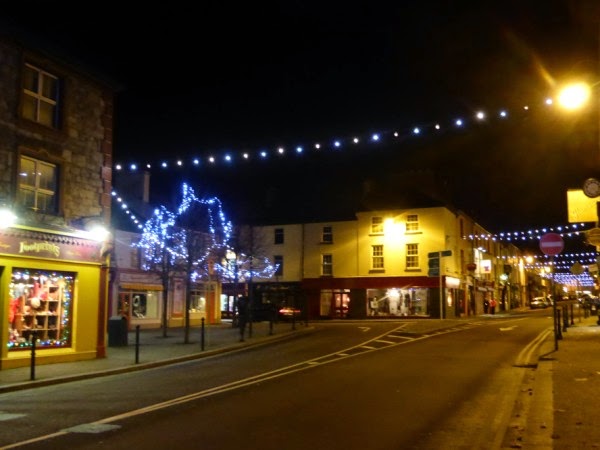 Main St.
Lynch's and John B. statue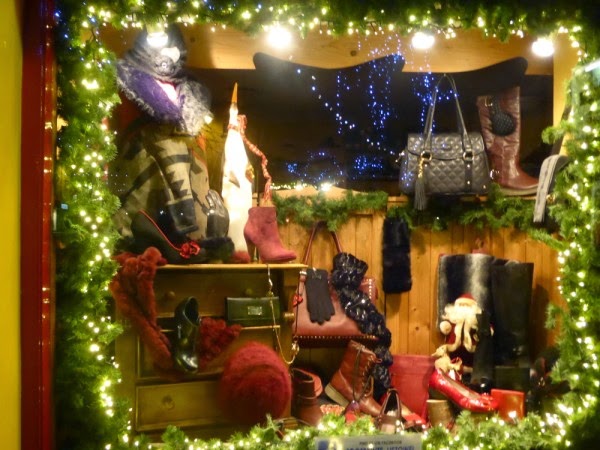 Footprints' Window
Scully's Corner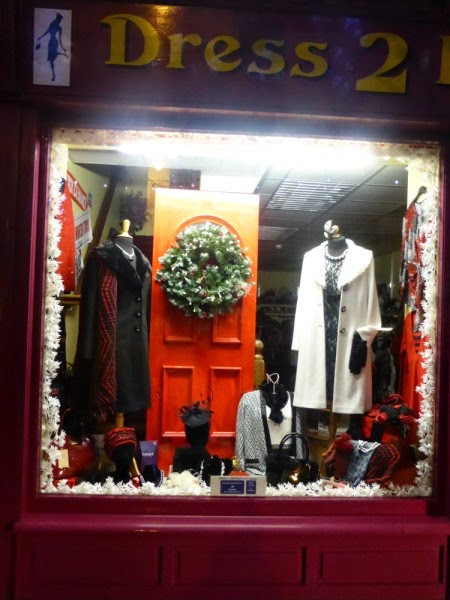 Dress 2 Impress window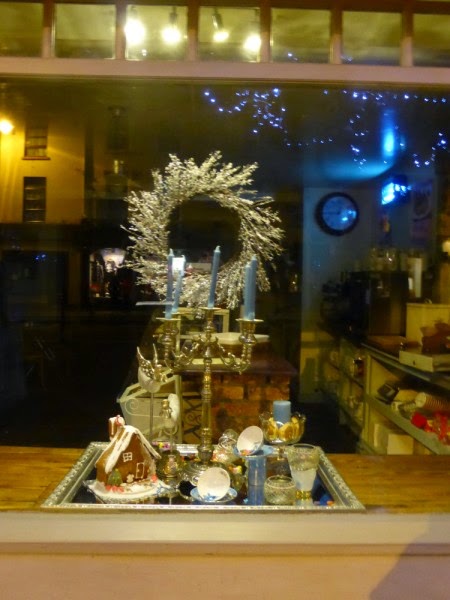 Lynch's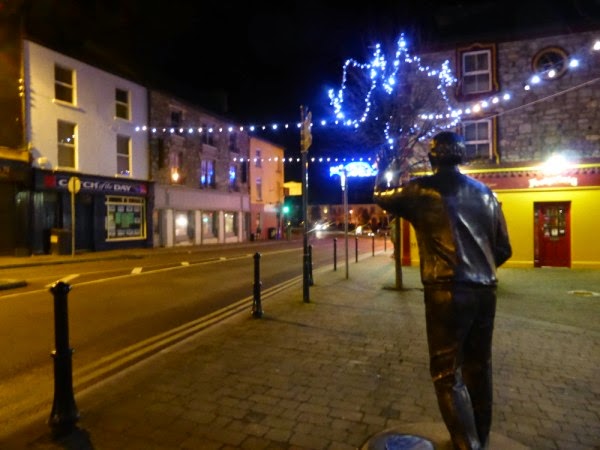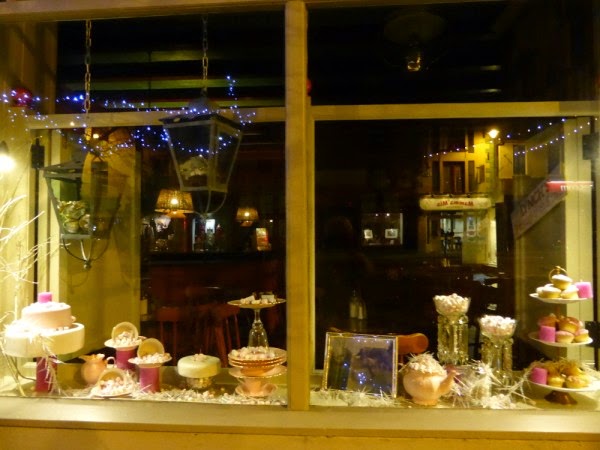 <<<<<<<<<<
Where all the signs are stored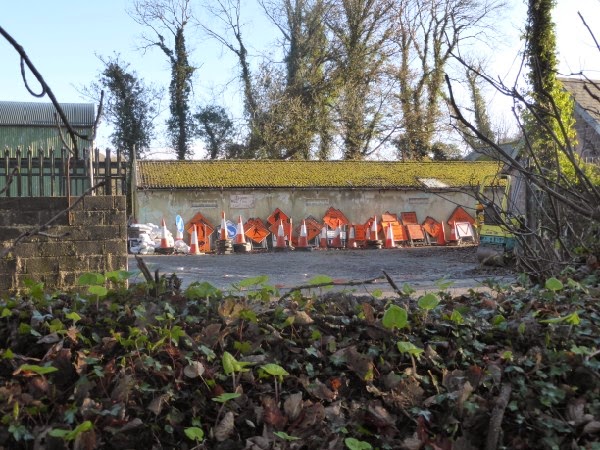 View of a section of the council yard with signs and cones galore.
<<<<<<<
Brave People
( photo: Steve Baker)
Some of our members of Ballybunion Sea Rescue who received long service awards at The Irish Water Safety ceremony at Dublin Castle recently.
Ballybunion's 22 awards for 10, 15, and 20 years service was by far the largest contingent in the country.
Back row left to right- Frank Whelan, Brian Mannion, Paul O'Connor.
Front row left to right-Noel Finucane, Joby Costello, Eilish Flahive (accepting on behalf of Grace Flahive)
<<<<<<
Bord na Mona 1956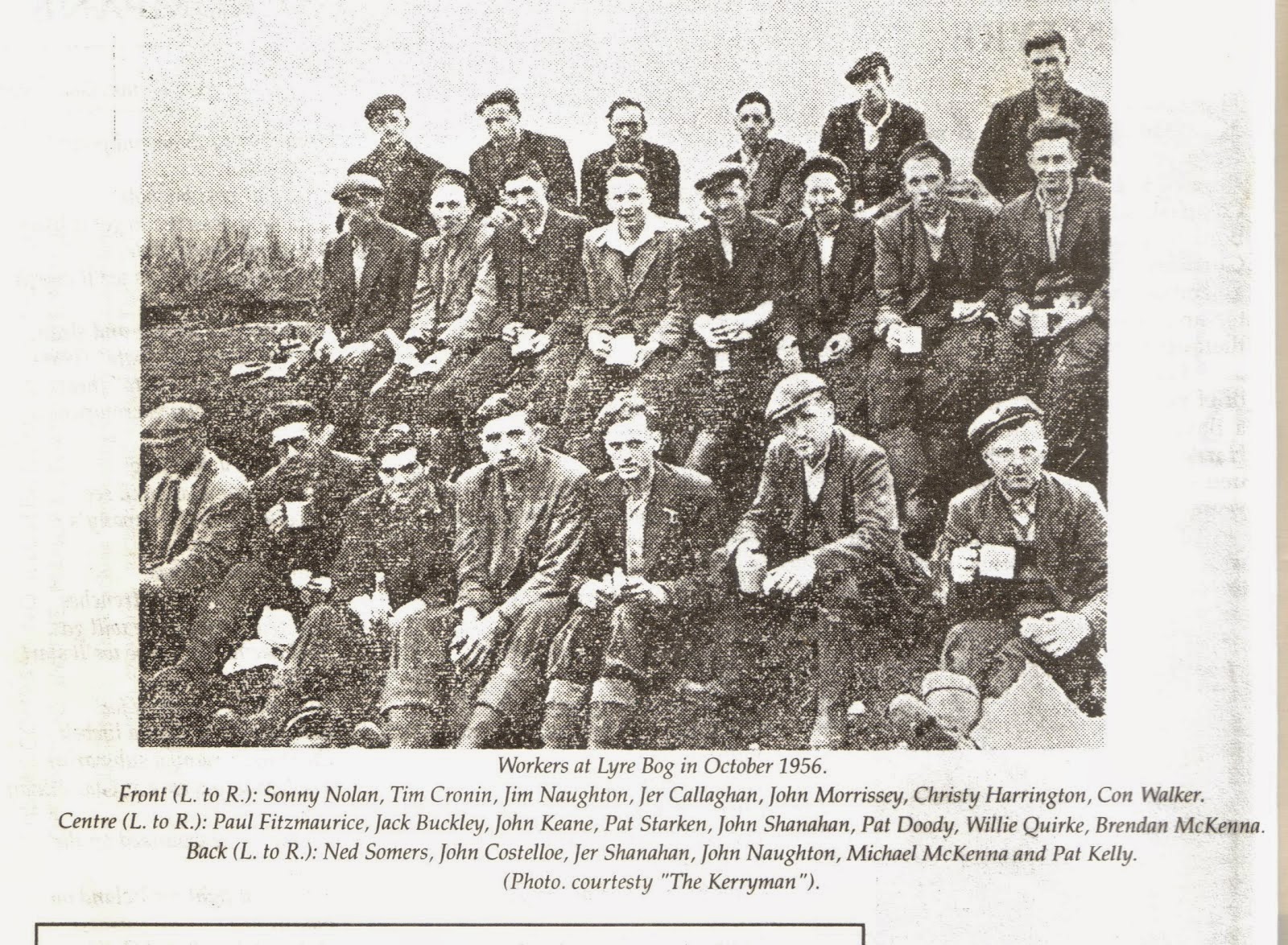 (photo sent by Cathy Dunne)