Carmody's Corner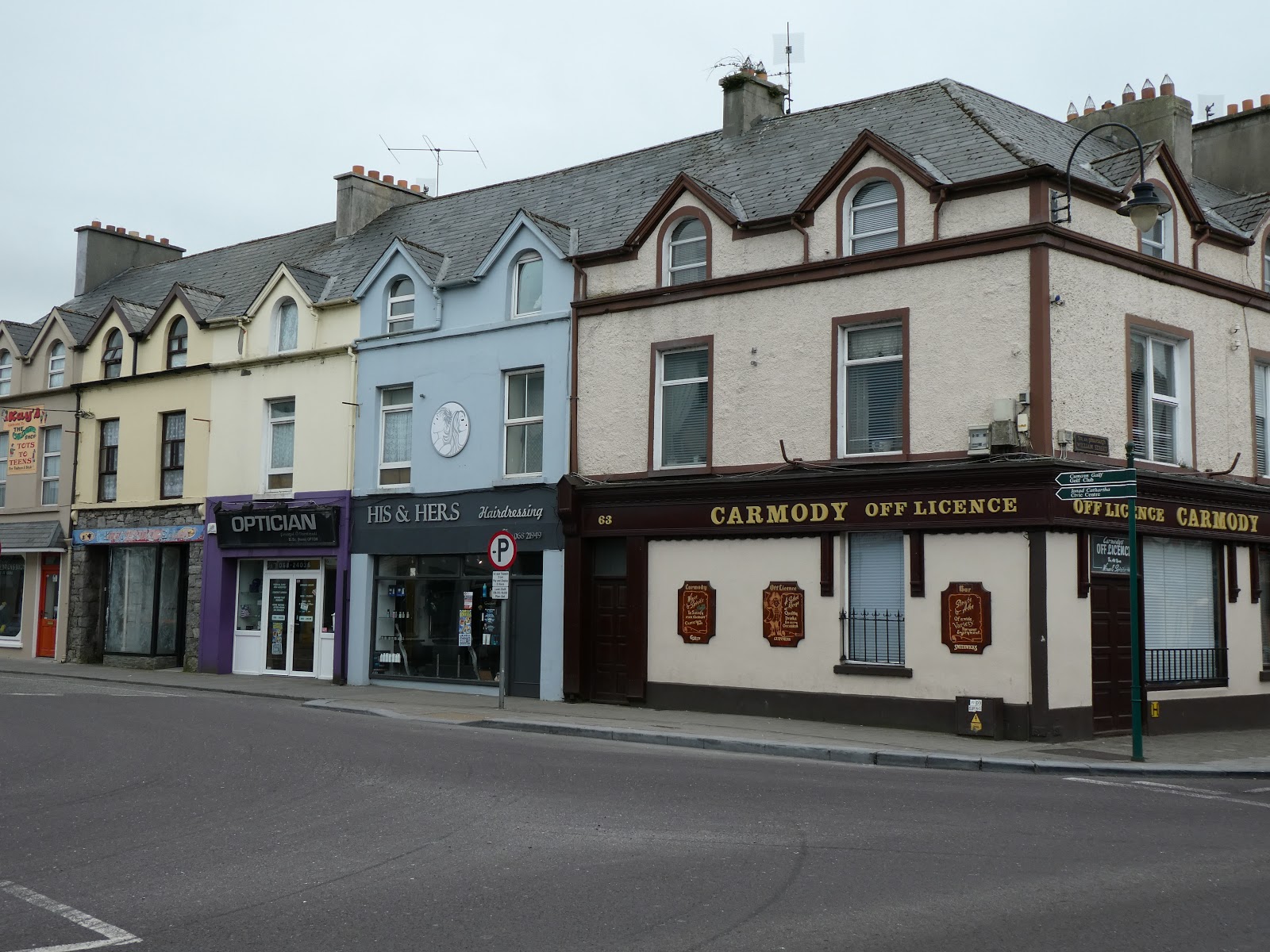 This was always the pick up point for Listowel Celtic players on their way to a match.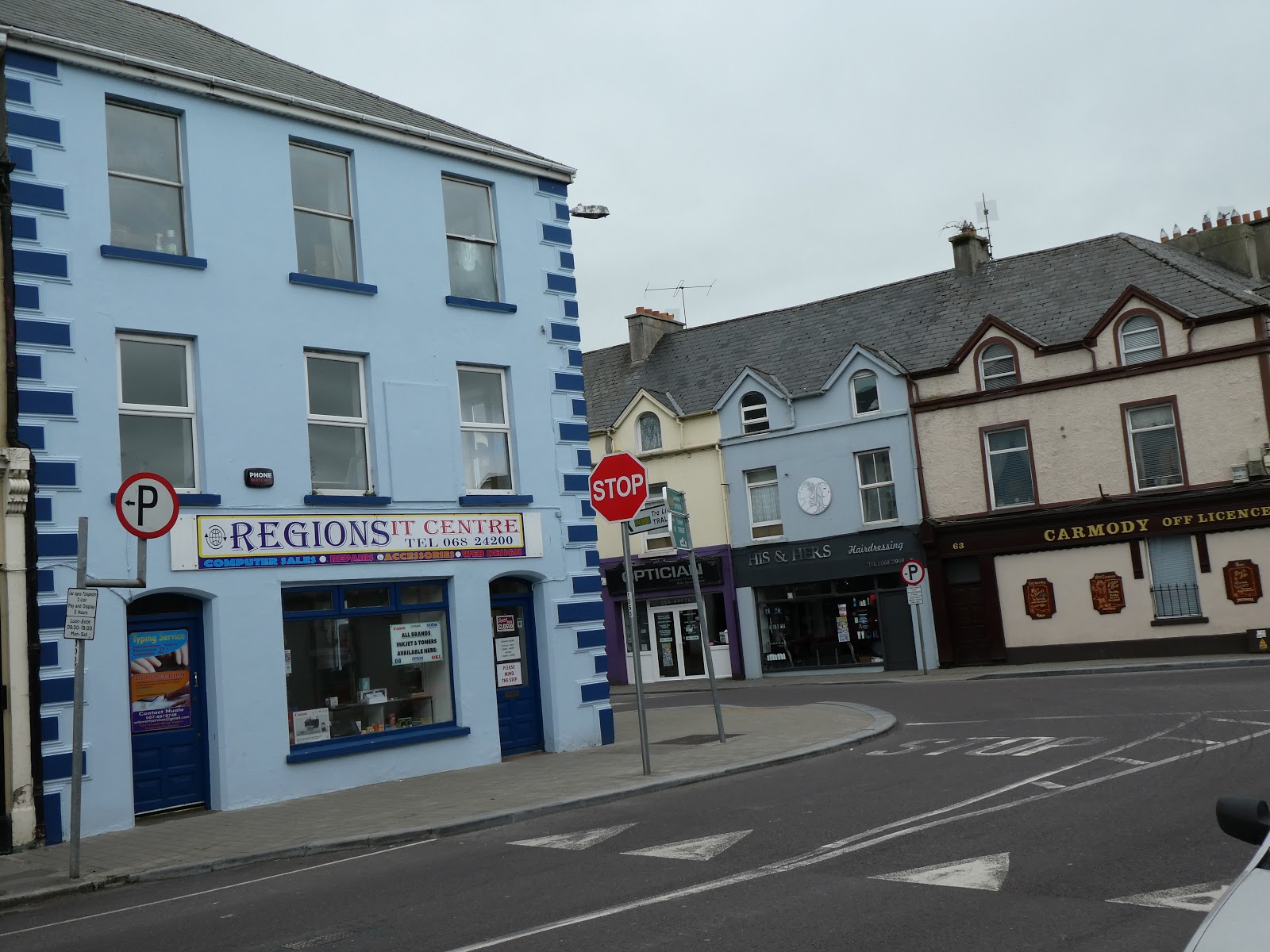 Across the street is Jerome Murphy's now All Regions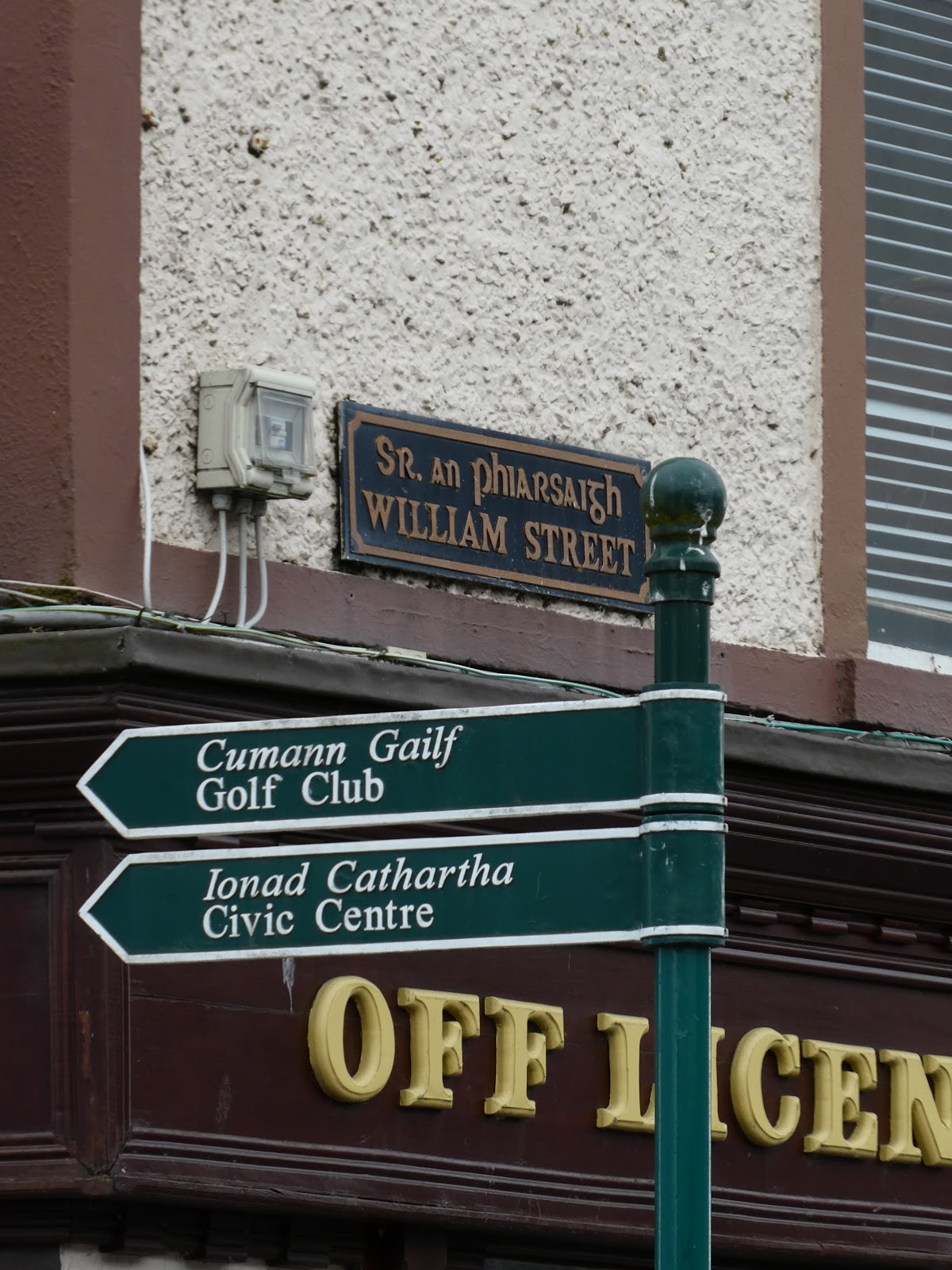 Maybe its time to take down the sign for the golf club.
<<<<<<<<<<<
This will soften your cough
A blog follower checked this out and found that it is not all it was cracked up to be.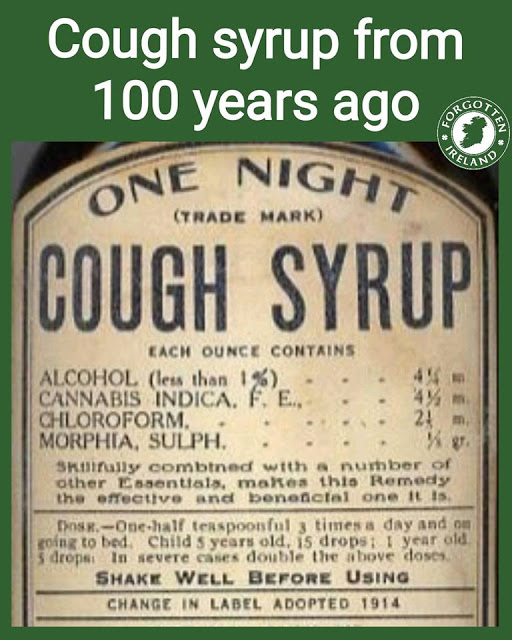 According to Neatorama, One Night Cough Syrup was the subject of a legal case from 1934 in which the FDA ruled the drug's "claims of its therapeutic properties" were misleading — because, you know, most of its main ingredients are highly addictive, harmful substances.
<<<<<<<
Busy Weekend in Store
Ballybunion has the usual star studded line up of guests for Women in Media 2019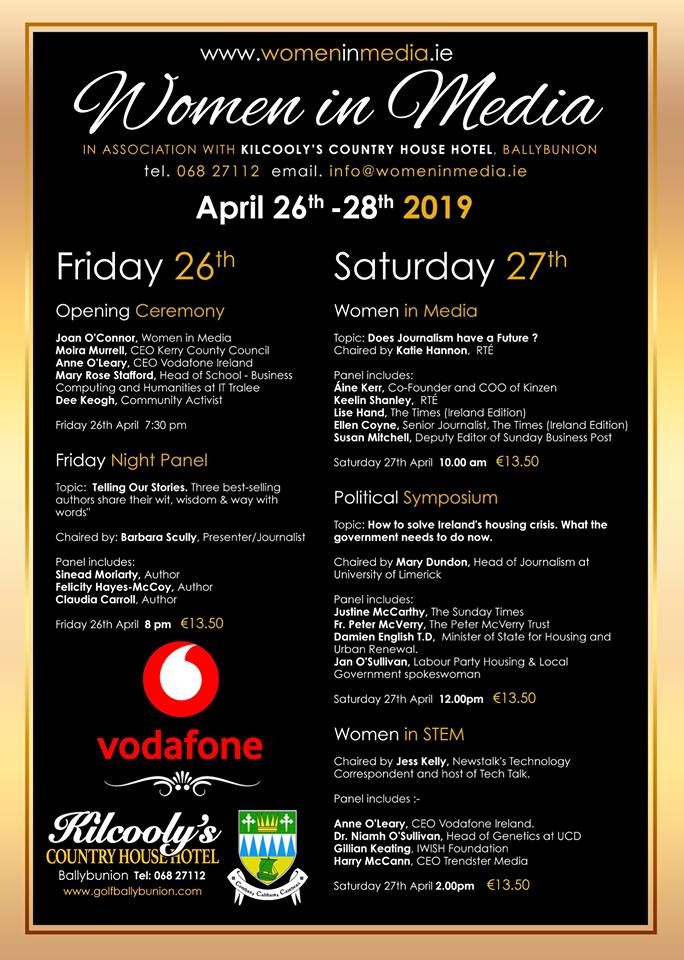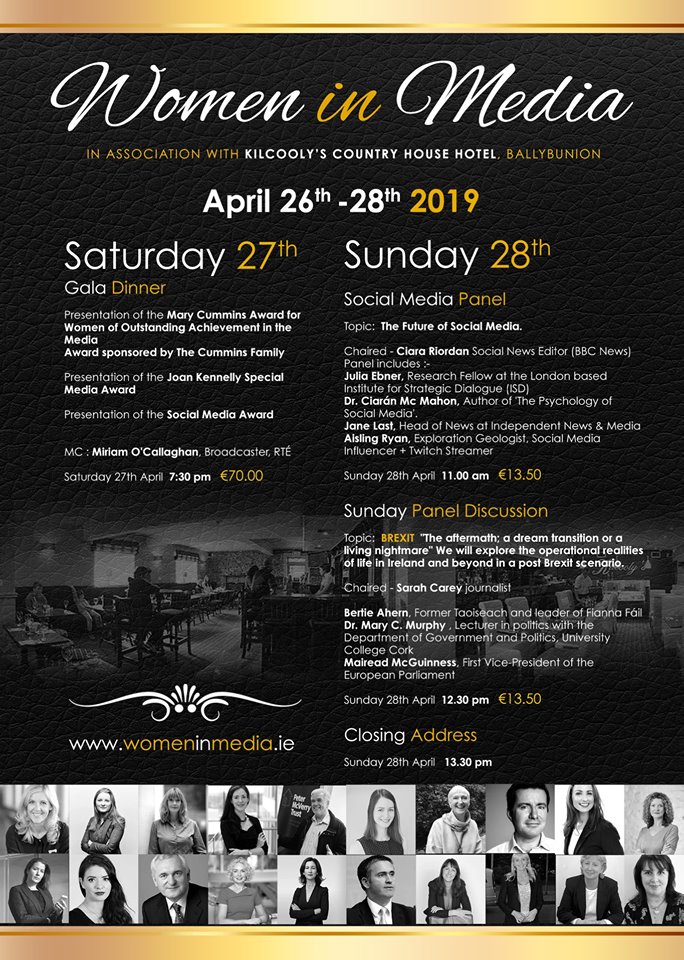 AND
Over the road a bit in Lixnaw there is a great free local event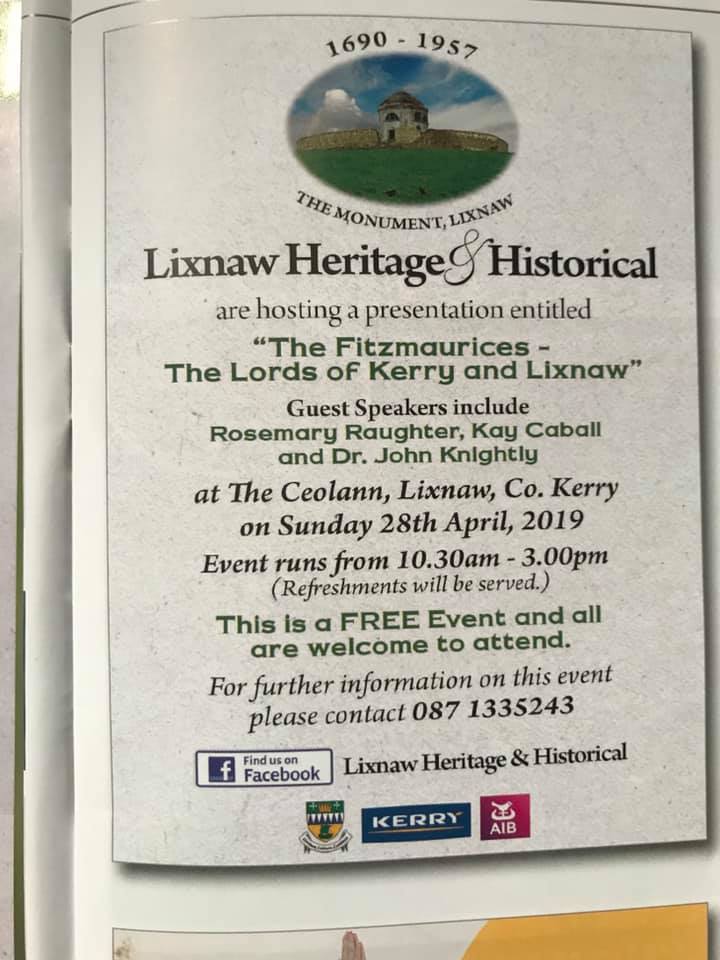 The Drama Festival continues in St. John's
<<<<<<<<


+ Fred Chute R.I.P. +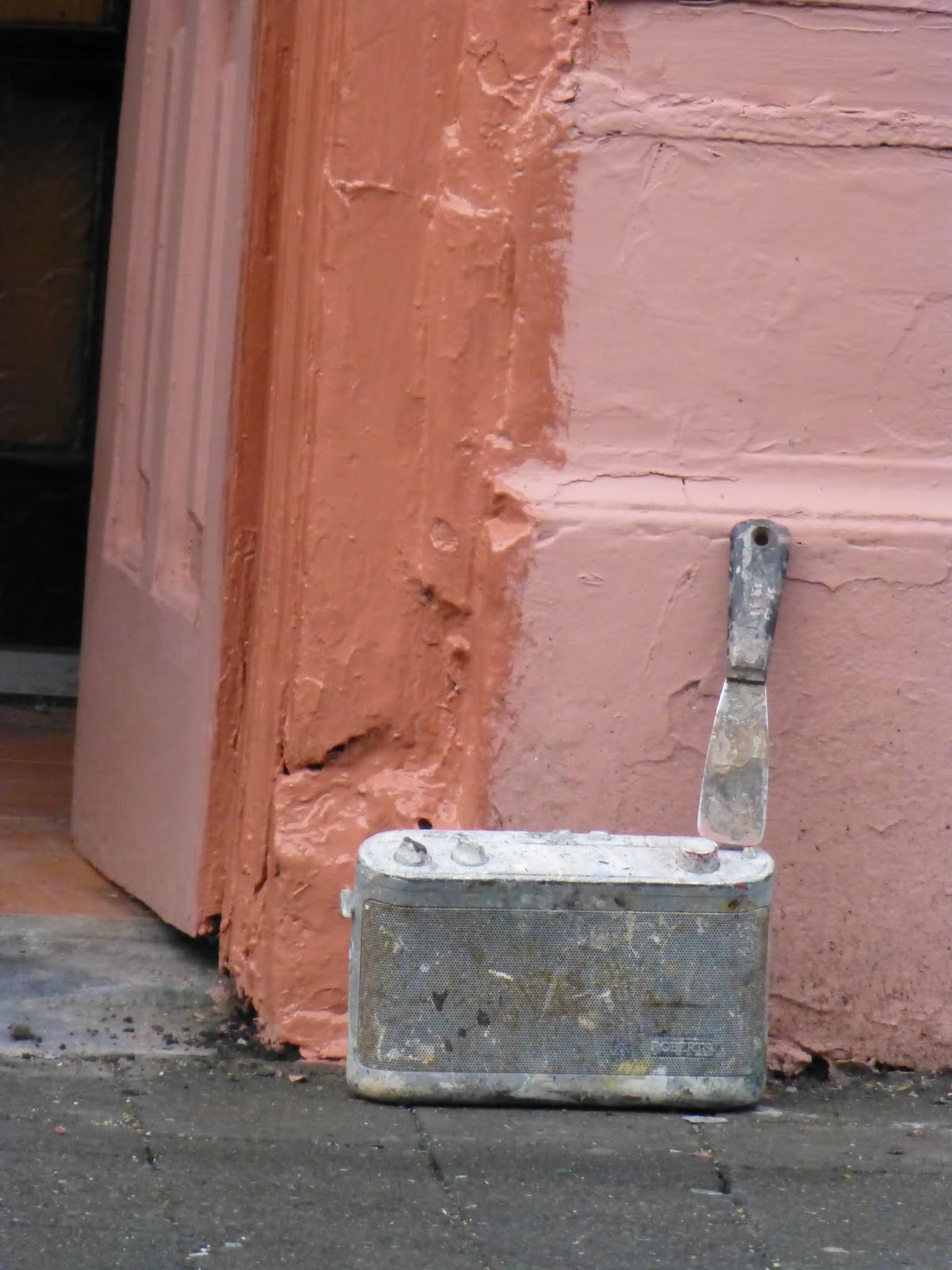 The radio has been silent for a while now. Today, April 26 2019, we bury the radio's owner. Fred was a familiar face on the streets of Listowel as he went about his business of beautifying our town and playing his part in making it the artistic gem it is.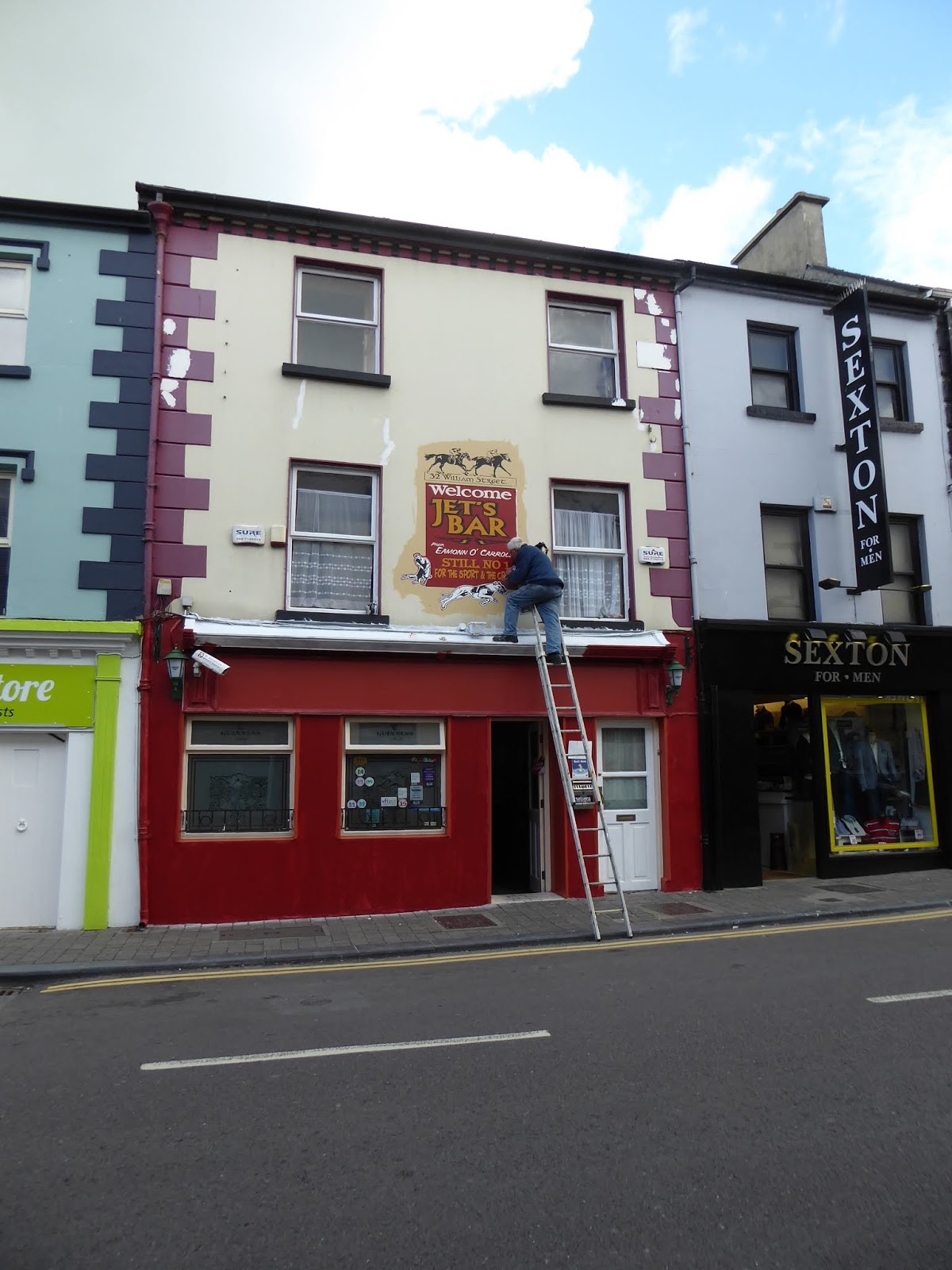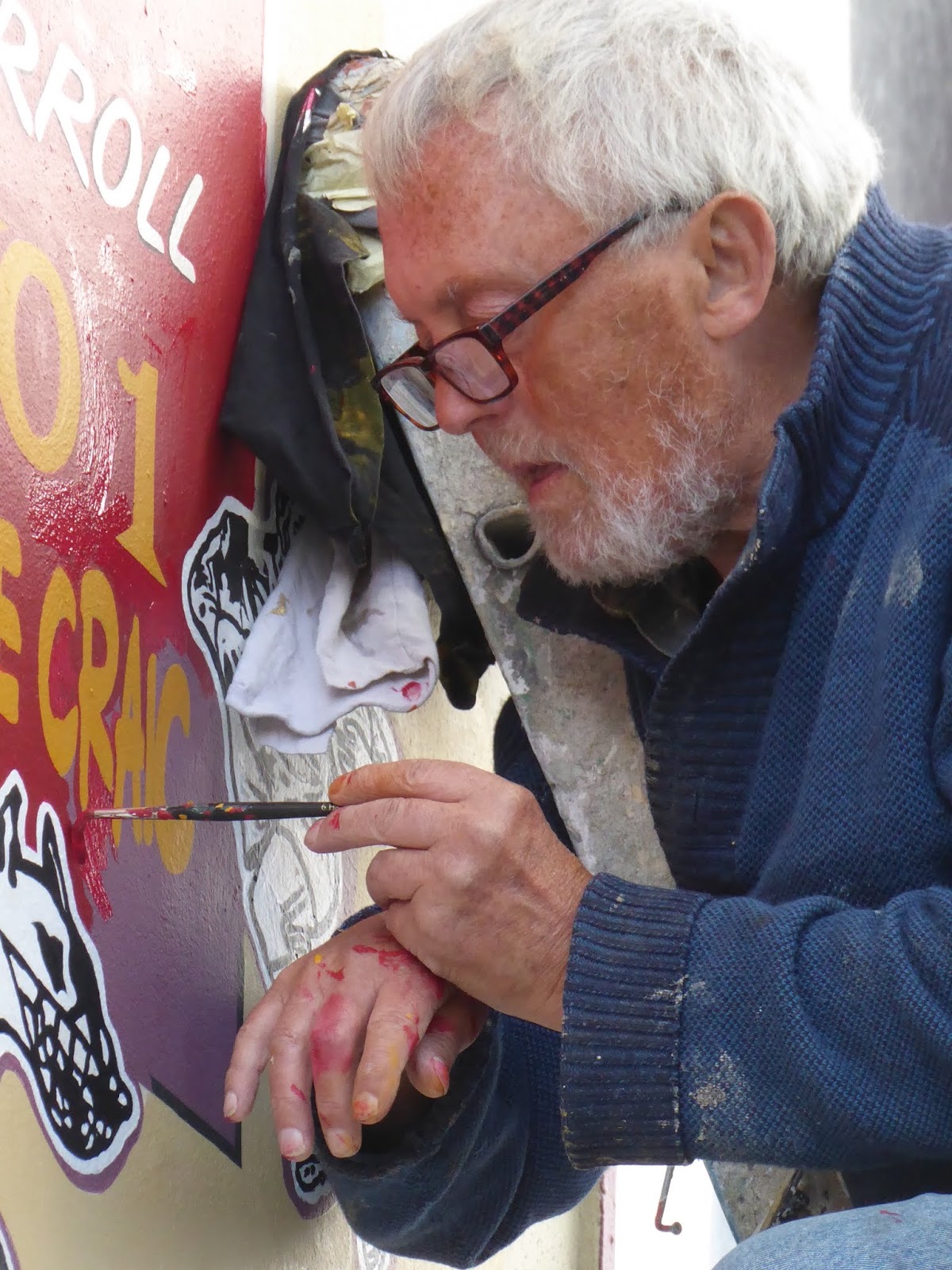 I took these photos of Fred as he did one of his last painting jobs, when he was already ill.
Fred was my neighbour and friend. I had huge respect for his work and he had huge respect for mine. He loved my piece on him in my book and he loved to see himself on the blog.
He would drive slowly by me and roll down the window to tell me that he had heard me on the radio and he loved what I said. We were like Nancy Pelosi and Bono: from different worlds but massive fans of one another. This is why I dared to interrupt him in his work to ask him to smile for his relatives in the U.S. who follow the blog.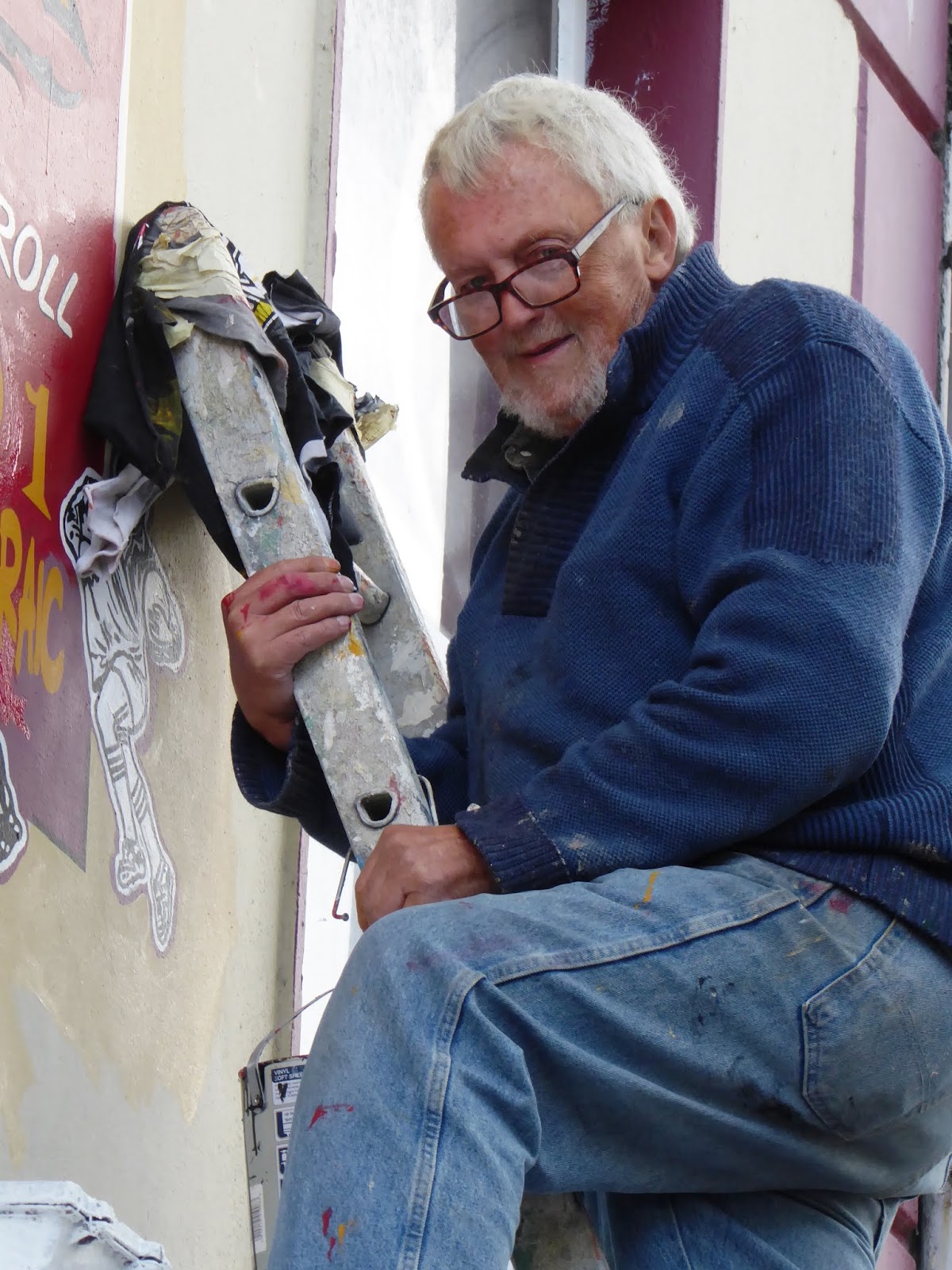 Listowel is the poorer for the passing of one of its great visual artists. He has left a great legacy of colourful paintwork to Listowel. I hope that future generations will respect and preserve it.
I extend here my deepest sympathy to his devoted partner, Teresa, to Priscilla and Hunter, to my friend, Roly, Fred's brother, and to all who loved Fred.
Rest in peace, my friend.