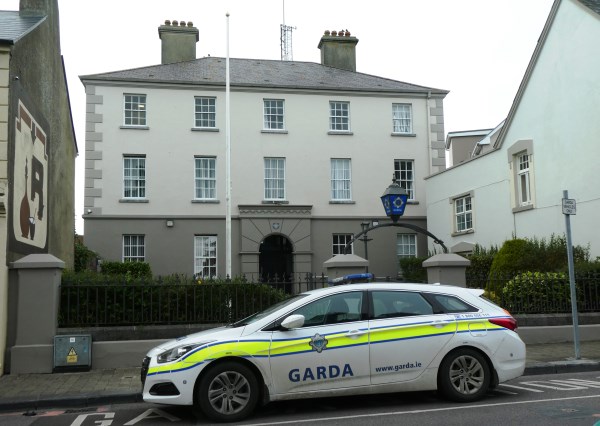 Listowel Garda Station in September 2020
<<<<<<<<<<<
Castle Island
I took a little trip to this lovely town last week. The place was quiet.
They have laid out a great Con Houlihan trail. It will be busy again when we are free to travel.
<<<<<<<<<<
Delia O'Donoghue's Ceramics
Castleisland has a beautiful new shop at the top of the town. It's a lovely shop with beautiful things. Delia is a sole trader so you can actually get to talk to the potter herself and she will tell you all about the process of making your treasure.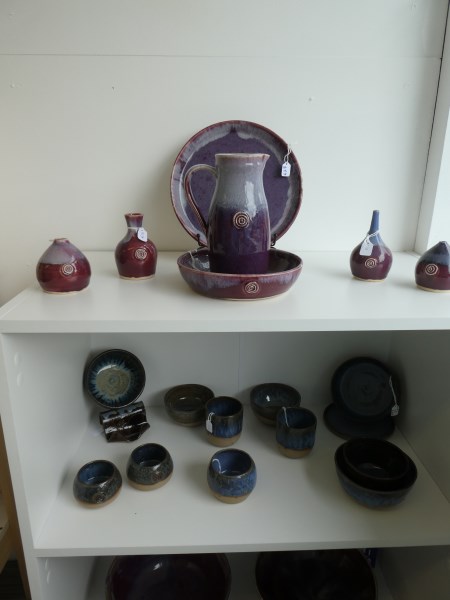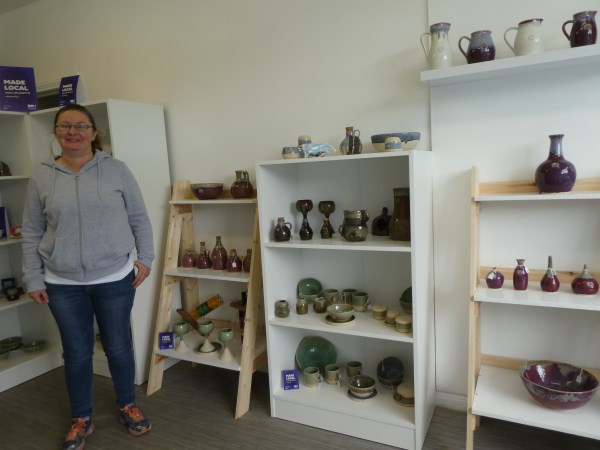 Artists and craftworkers have been hit hard by the pandemic. It takes bravery on Delia's part to pick this time to follow her dream and open her own studio and shop. She deserves support.
<<<<<<<<
Derry's Purties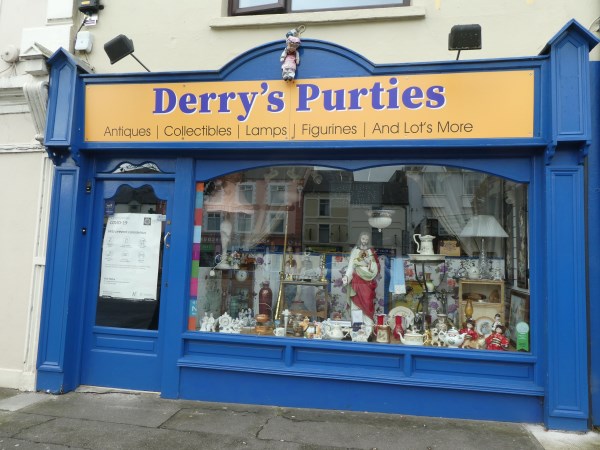 While I was in town, I decided to seek out the shop recently opened by the head of Kerry's daftest family. Derry is the star of his son, Tadhg's, internet capers. The whole Fleming family are now in on the act.
Unfortunately the shop was closed when I was in Castleisland so I'll have to call again to view the purties.
<<<<<<<<
John B. Keane's All Spruced up for Reopening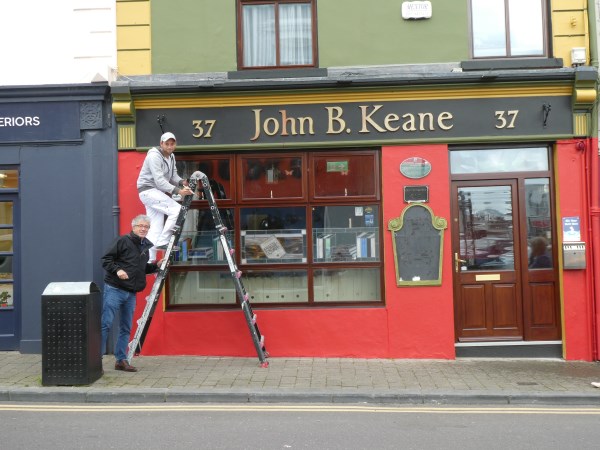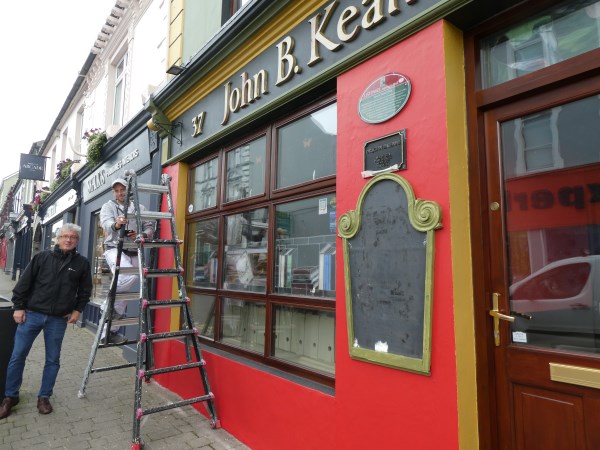 Billy posed for me with painter and signwriter, Francis Chute as Francis put the finishing touches to another lovely paint job.
<<<<<<<<
The Pope in Galway
Kerryman 1979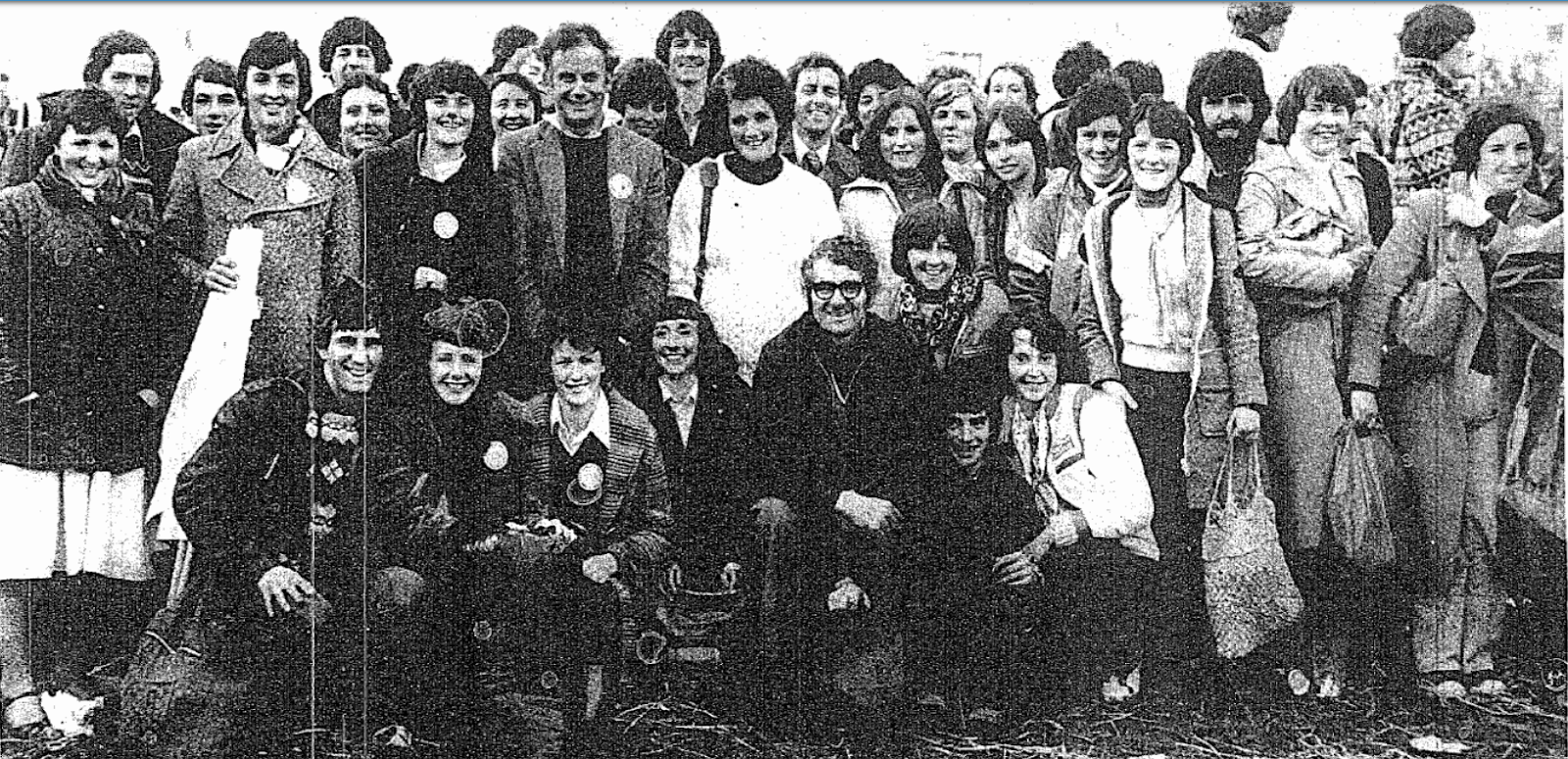 Carmel Moloney found the photo. If you were with Michael Dowling, Maria OGorman, and the Kerry gang let us know the story.