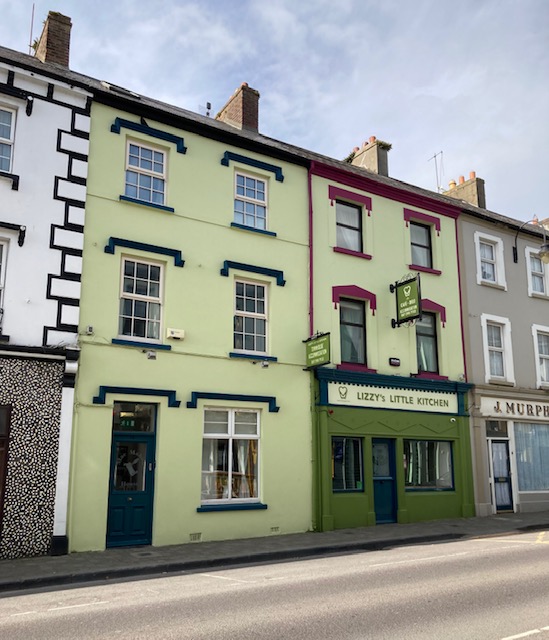 Church Street in April 2023
<<<<<<<<<<<
A Powerful Poem
This short poem is full of the pain of being forced by circumstances to live in a country that is not your motherland.
"The past is a hole in the chest…."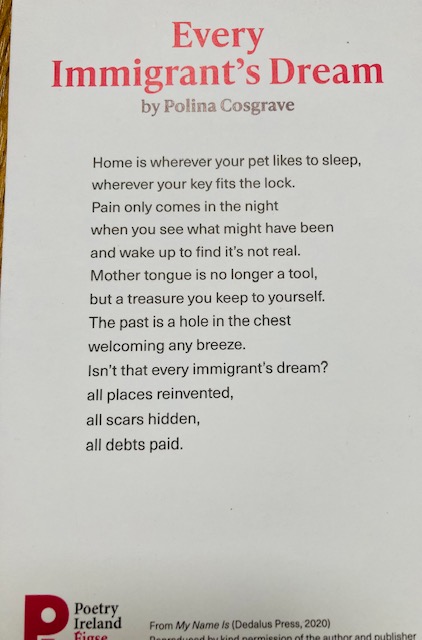 <<<<<<<<
Women in Sport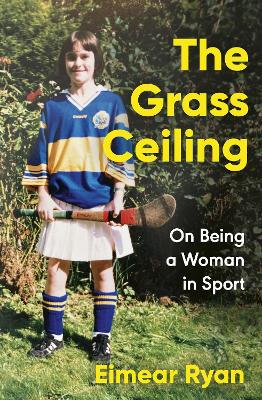 "I'll eat my O'Neill's shorts if this book is not nominated for Sports' Book of the Year." Ray Darcy.
On Friday June 3, in Listowel this very articulate young sportswoman/writer will be part of a great discussion on the place of women in sport. Eimear is GAA royalty, grandfather a president and father and a clatter of cousins successful county players.
In her book she deals with the humiliation of being left on the bench, the need for make up and straightened hair on the playing field, the negative image of competitive girls as opposed to the lauding of these traits in boys.
I have a personal interest in this Writers' Week event which will be facilitated by our own local sportswriter, Emma Larkin and will feature trampolining champion, Rebecca Perry.
My sports mad granddaughter Aisling, who did her TY work experience in Listowel Writers' Week, will be allowed to introduce this event.
Aisling made her Writers Week debut many years ago, being "fired" out of a cannon.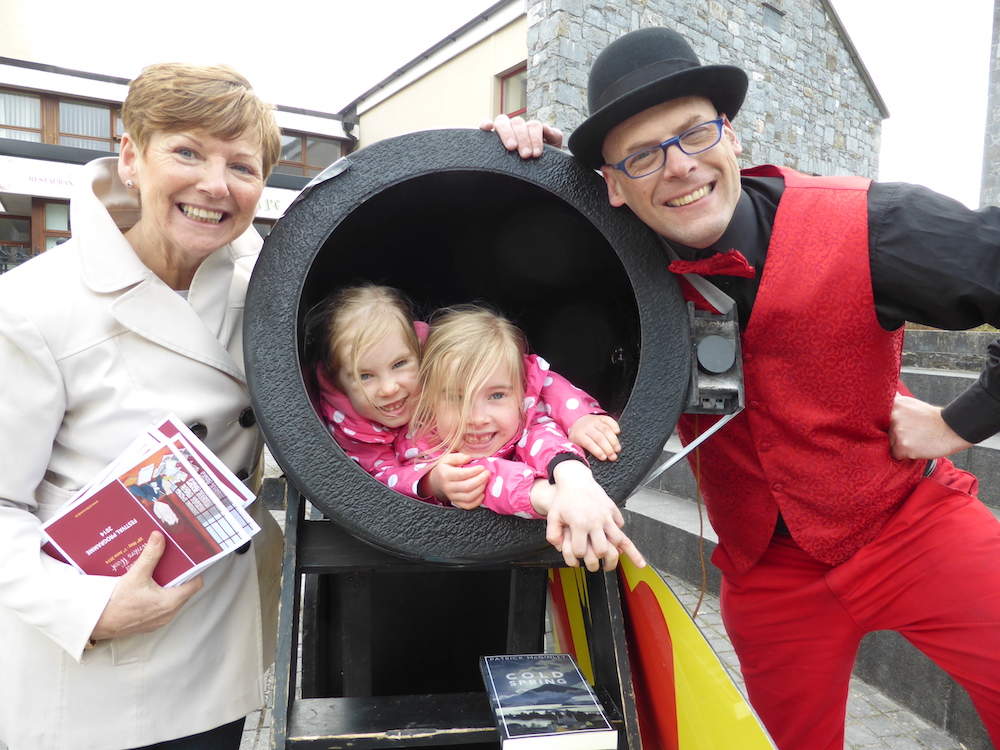 <<<<<<<<<
Call Cards
Cards brought back as souvenirs from foreign trips.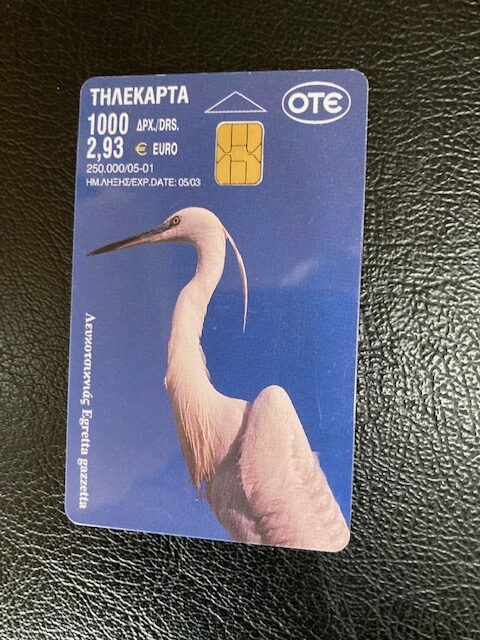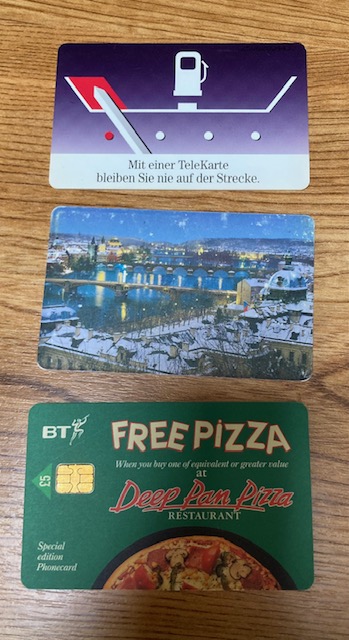 <<<<<<<<<<<<
St. John's, Tralee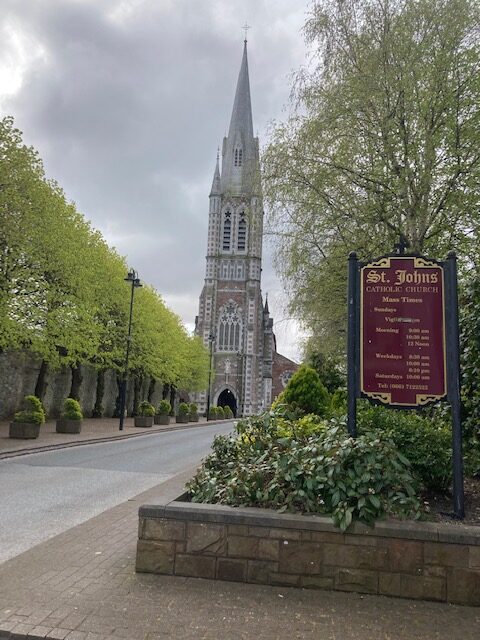 St. John's Tralee is a magnificent church, full of nooks and crannies, altars and shrines and exceptional stained glass windows.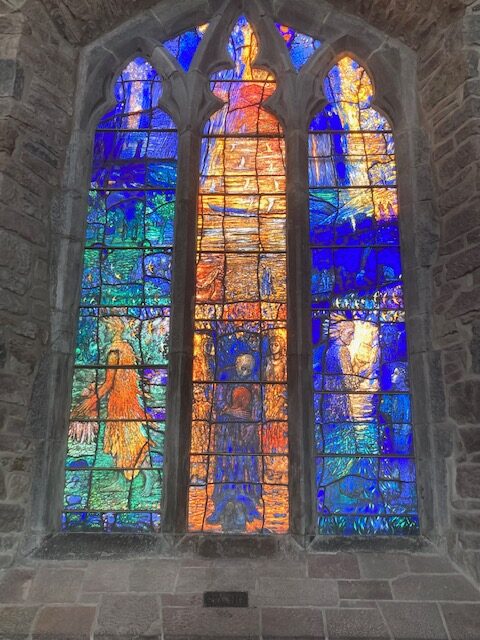 This is a modern window telling the story of the prodigal son.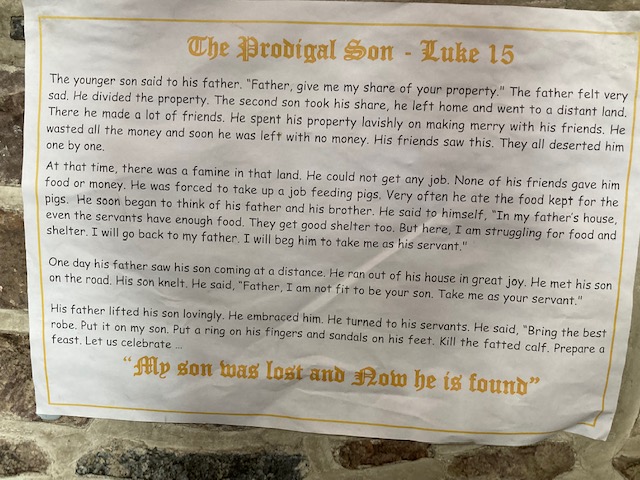 As well as this modern one there are many traditional windows.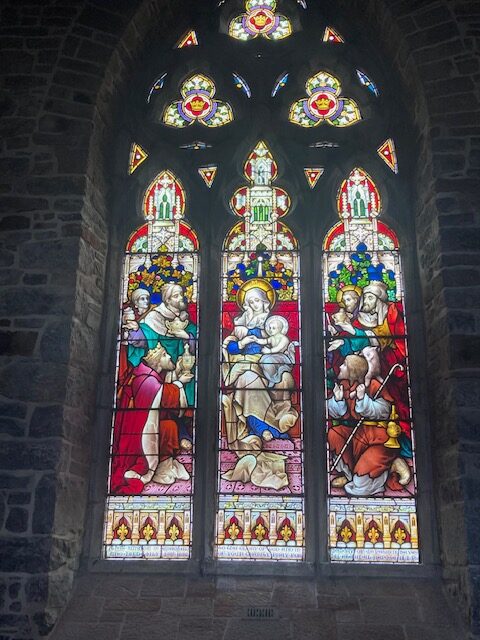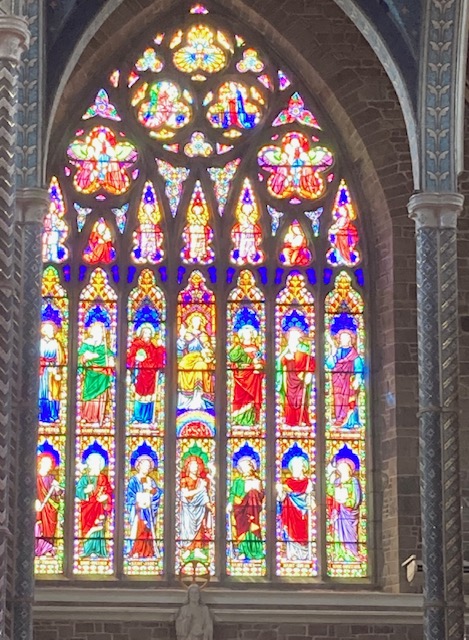 <<<<<<<<<<
The Playboy of the Western World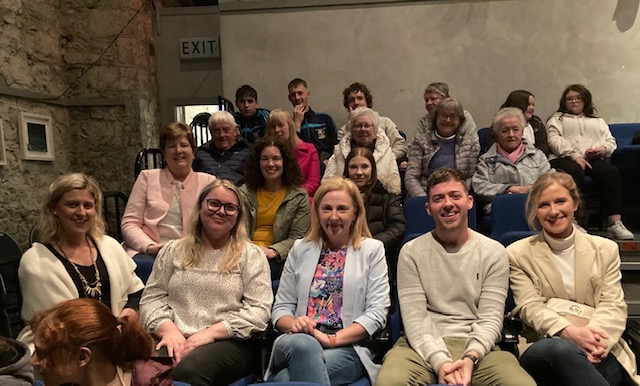 Can you spot me with my great friends and former colleagues Bridget O'Connor and Sr. Consolata behind two rows of current Presentation Secondary Listowel staff in St. John's Theatre on May 4th for the TY production of The Playboy.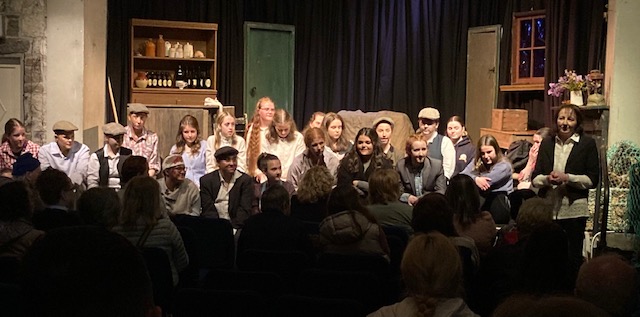 These are the happy girls on stage at the end of a very successful evening.
Under the guidance of drama coach and director, Margaret O'Sullivan, this cast and crew breathed vibrant new life into Synge's dated play. They played music, sang and danced and milked every bit of comedy out of a drama set in an Ireland long forgotten by the time they were born. The play was a triumph. Well done all.
<<<<<<<<<<<
A Fact
Remember Concorde? Due to time zones crossed, if you flew by Concorde from London to New York you could arrive two hours before you leave.
<<<<<<<<<