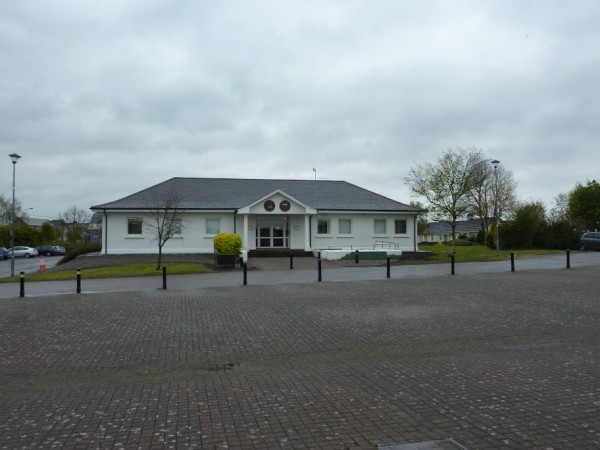 This is Áras an Phiarsaigh, our town hall. As I was visiting the library last week I noticed that this building was getting a face lift. All the old dead shrubbery has been removed and it's looking a bit bare but much cleaner and more welcoming.
>>>>>>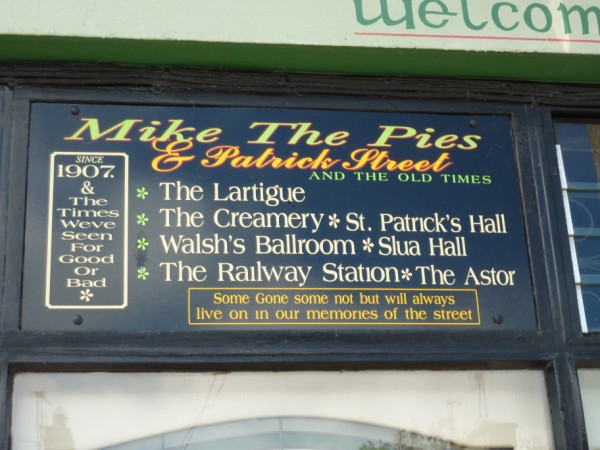 I photographed this sign at Mike the Pies. Isn't it lovely? Of course there is no Patrick Street in Listowel. Mike the Pies is on Upper William St. but thereby hangs another tale….
>>>>>>>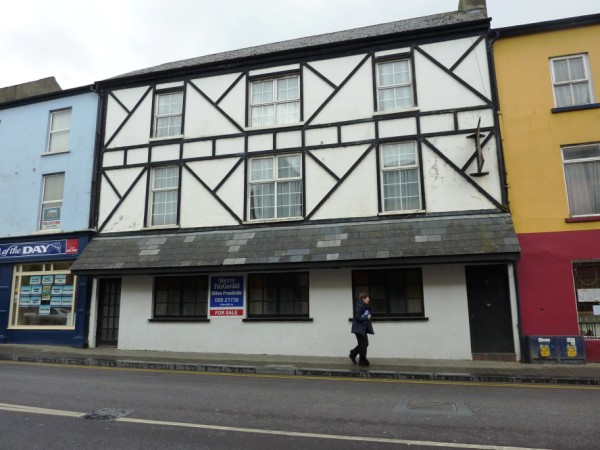 This premises known as Chutes' Bar has been unoccupied now for some years. Well, let me be the first with the news. Danny Russell of Changes has purchased the building and he has big plans for it. The project will be a long term one but Danny, with his innate sense of style and his love of interior design will, I'm sure, make a lovely job of it. He plans to change the facade and to give it a look more in keeping with a heritage town. He is thinking along the lines of a series of concession shops or maybe an interiors and soft furnishings shop.
All of these plans will change and evolve over time so watch this space….
>>>>>>>>>
Remember these?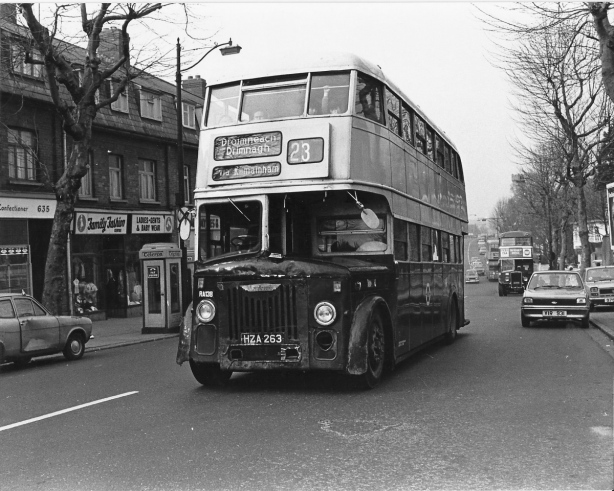 This picture is from Dublin in March 1982 and it shows the last of the open backed buses. These were 2 man buses. You got on to a platform at the back of the bus. You bought your ticket from a conductor and you told him where you wanted to get off. The driver had one job only, to drive the bus. Ah, changed times indeed.
>>>>>>>
Another one for the emigrants, well written and informative.