Easter in St. Mary's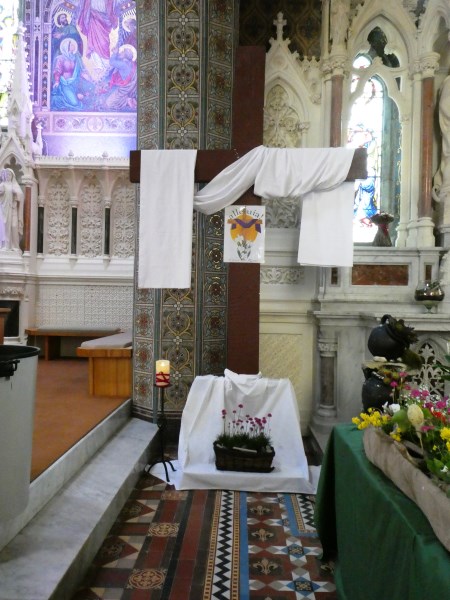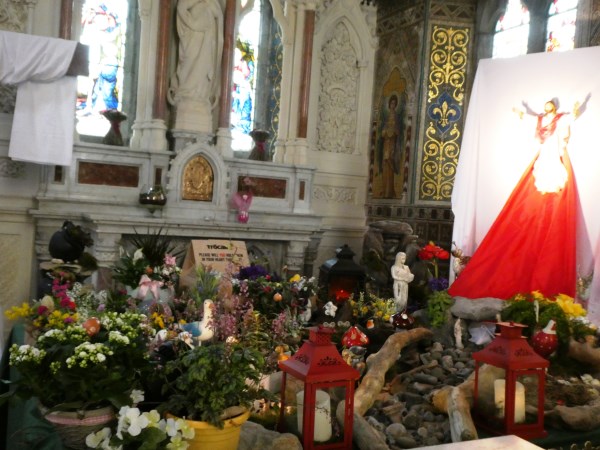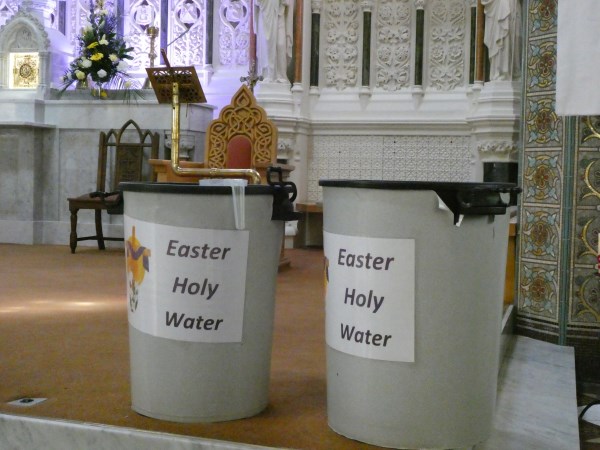 <<<<<<<
Charles Street/ Sráid Uí Chonghaile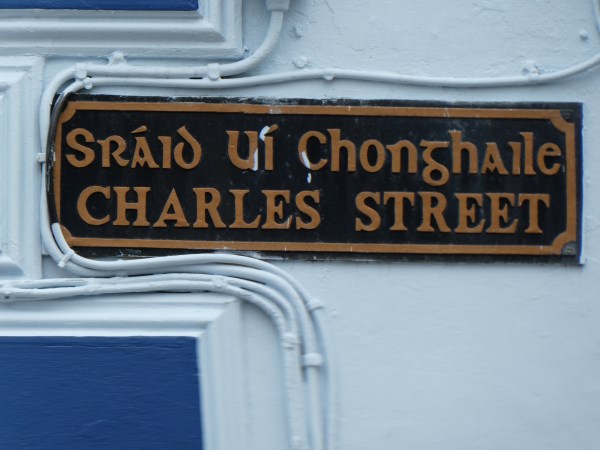 Here is another example of a street with a name in English, by which it is known and a name in Irish which no one uses. I have also discovered that not only does no one I know use the Irish name but most of my friends are unaware that there is an Irish name that is not a translation of the English.
In the case of Charles Street, local lore has it that the street was named by Lord Listowel after one of his sons.
<<<<<<<
Women in Media 2019
Here are a few of the local people I photographed in Ballybunion on Saturday April 28 2019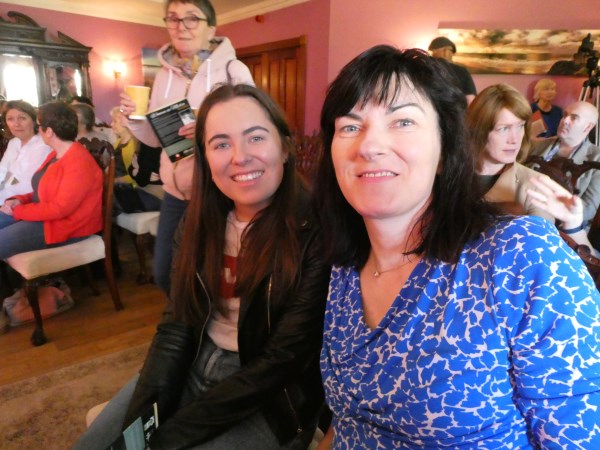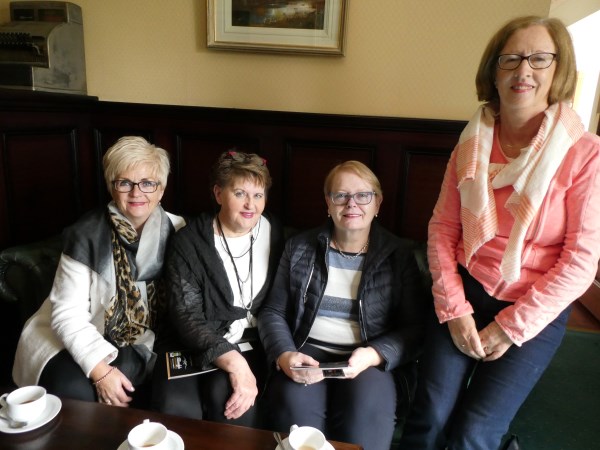 <<<<<<<


Teampall Bán


I had visitors for the weekend and, as well as going to two productions in St. Johns, a few panel discussions in Women in Media conference, and a brilliant seminar in Lixnaw I found a minute to bring them to Teampall Bán. They absolutely loved it and vowed to return.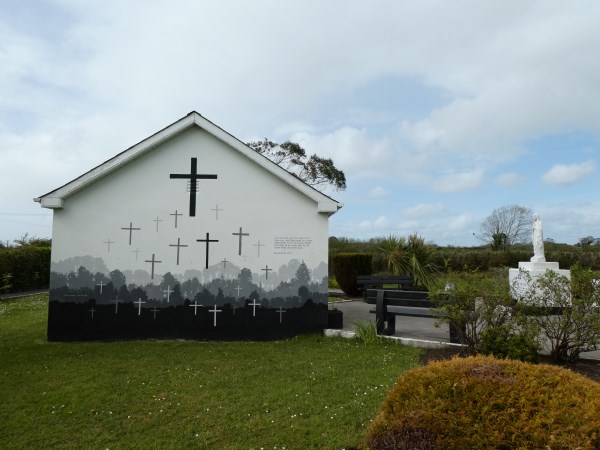 They thought this gable mural by Maurice Pierse was both moving and prayerful.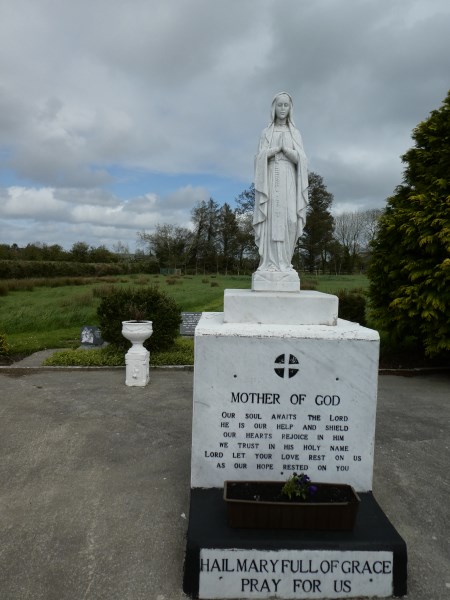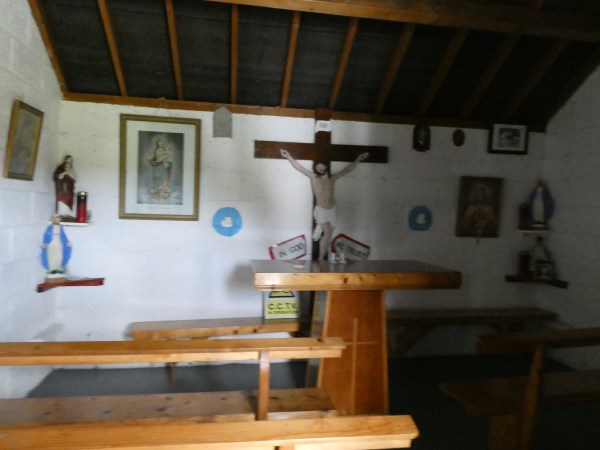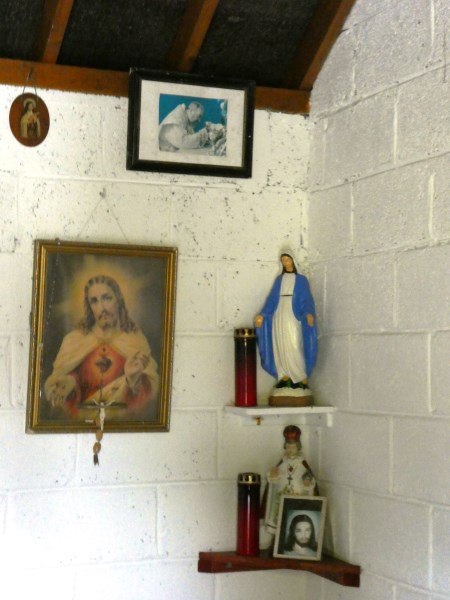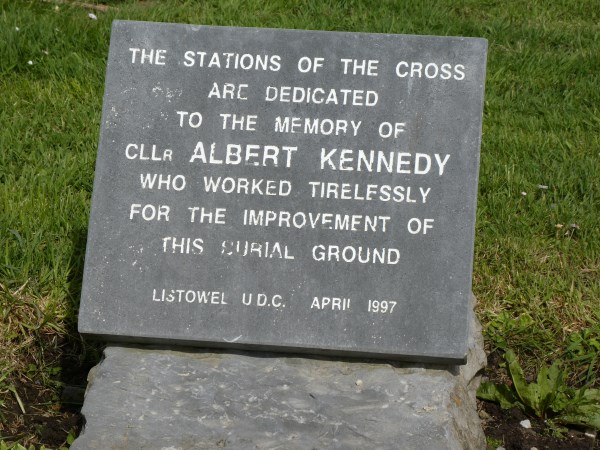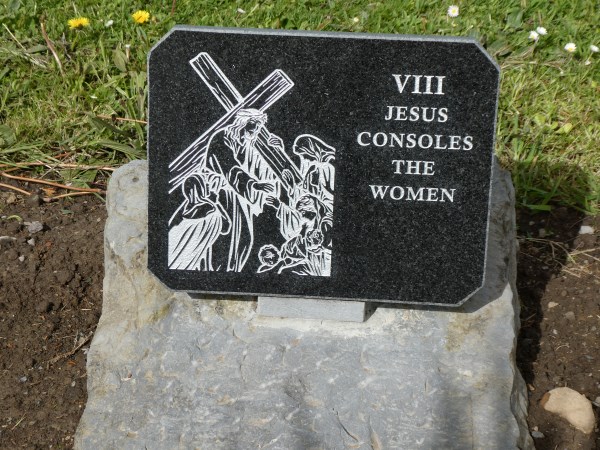 They loved the little oratory and the stations of the cross.
They appreciated that there was somewhere to sit and contemplate all the history that is gathered in this place, a whole swathe of Listowel's population wiped out by the Great Hunger.
<<<<<<<
The Workhouse


from the Dúchas Folklore collection
The Workhouse was built in 1841. In the famine years it was full up of people who had no food to eat and other houses were used as workhouses. One of these was the college and another Dowd's house. The People who died in the workhouse were buried in Teampall Bán. In the year 1920 the workhouse was closed and the poor people were removed to the county Home in Killarney.
The house next to the workhouse was turned into a convent in 1891. The mercy nuns lived here. Before that this house was occupied by a party of British horse-soldiers called the Scots' Greys. They lived there from 1880 until 1883. One of these was drowned in the river and the place is now known as the Corporals' hole
In 1922 the workhouse was burned down by the Republicans and at the present time a new hospital is being built.
COLLECTOR