Donal Glackin's Lough Caragh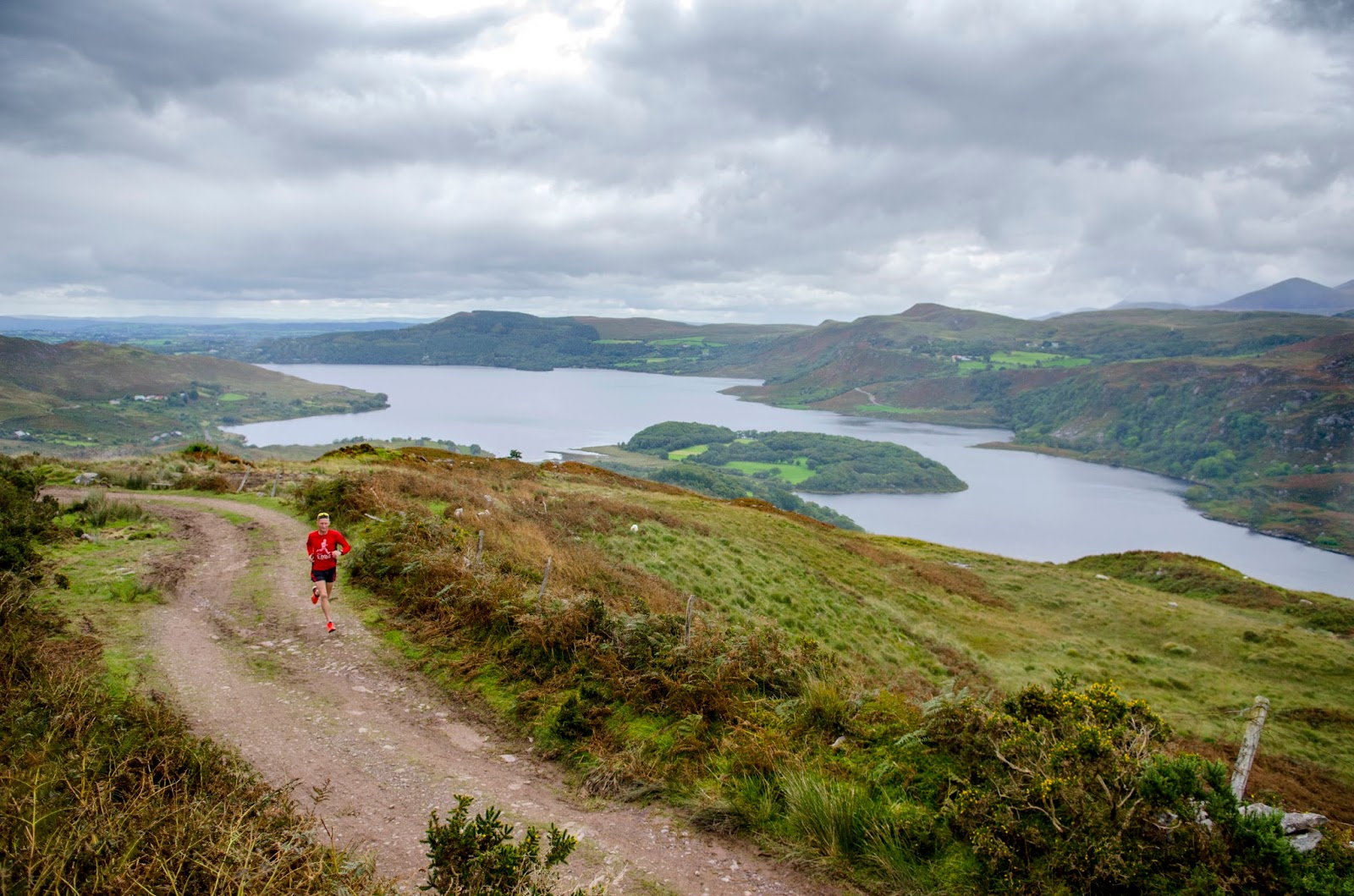 This is one of the most stunningly beautiful landscapes I have seen in a long time. The photo was taken by Donal Glackin for the Irish Runner magazine.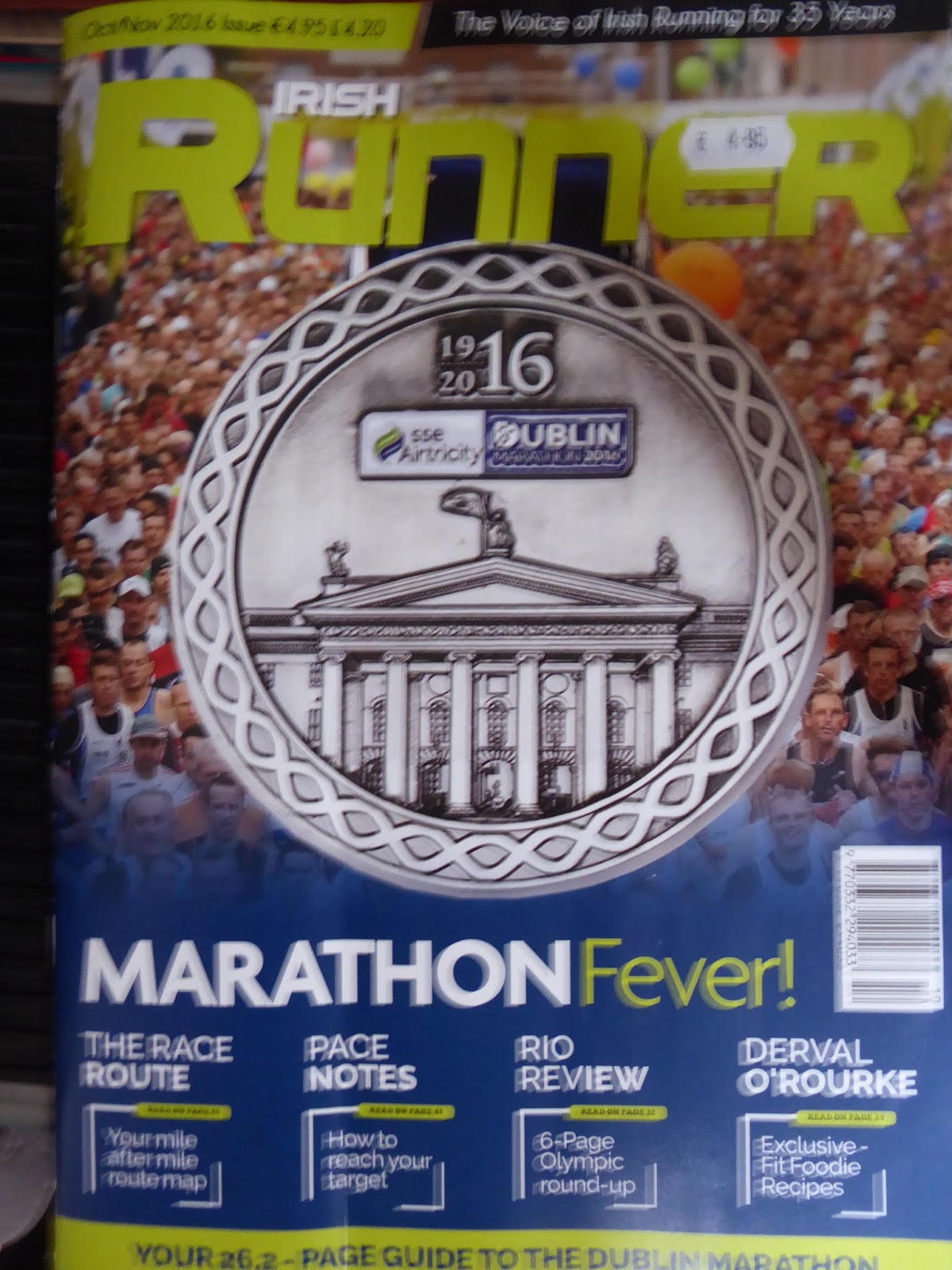 The October November issue has a two page spread on one of our own. Chris Grayson runs with Kerry Crusaders. He is the runner in Donal Glackin's photo. Chris lives in Glenbeigh but he is well known through his work and his running to many people in Listowel. He is also a very handy photographer and his photos of Nature from Killarney National Park and Glenbeigh often feature on This is Kerry and TV 3.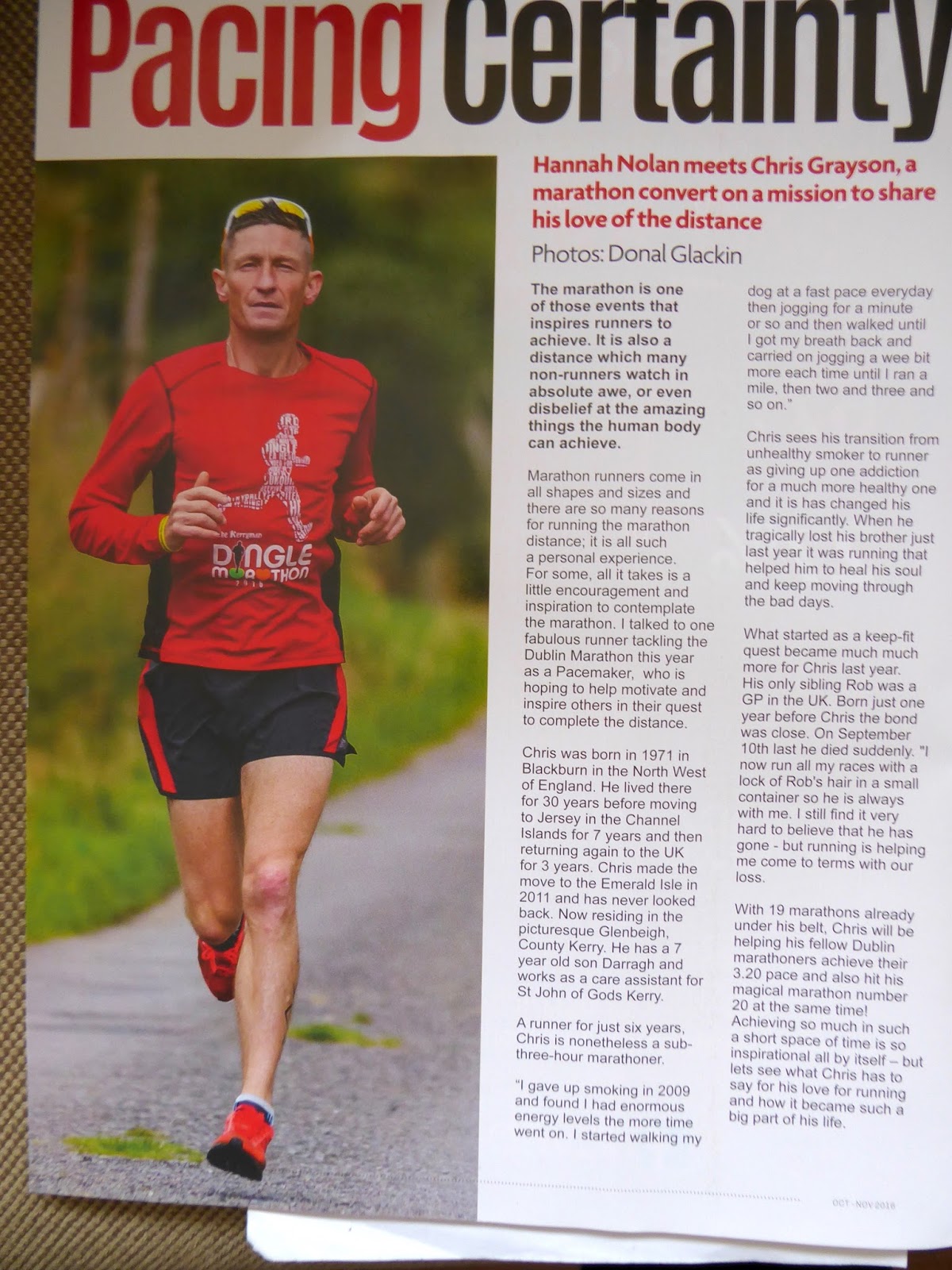 So who is Chris Grayson?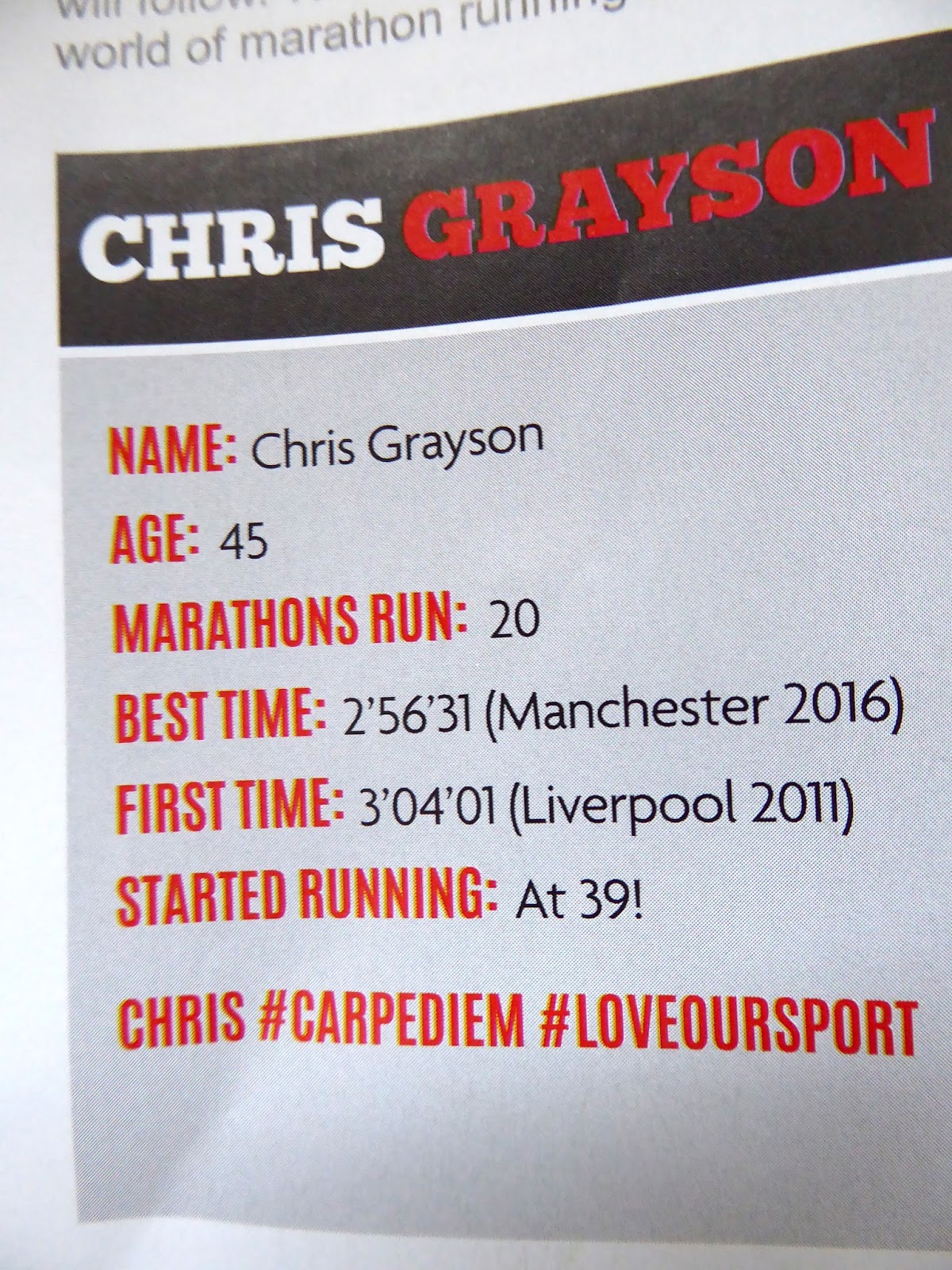 This is how The Irish Runner sums him up. There is much more to Chris than this.
Chris is an Englishman who came to Ireland in 2011. He works as a care assistant for St. John of God's Kerry.
He took up running only six years ago after a change to a healthier lifestyle which began with his giving up smoking. He sees it as exchanging one addiction for another. Chris runs every day, sometimes twice. He averages 80 miles per week.
Chris suffered a huge loss when his only brother, Rob, died suddenly last year. He credits running with helping him through the bad times.
With nine marathons to his credit, Chris is a very experienced runner and he now puts that experience into practice to help others, in his role as a pacer.
Through running Chris has found health, love, friendship, peace and enjoyment.
Next stop Dublin City Marathon.
One of the other great loves of Chris' life is nature and photographing the flora and fauna of his beloved Kerry. Below are some of his images.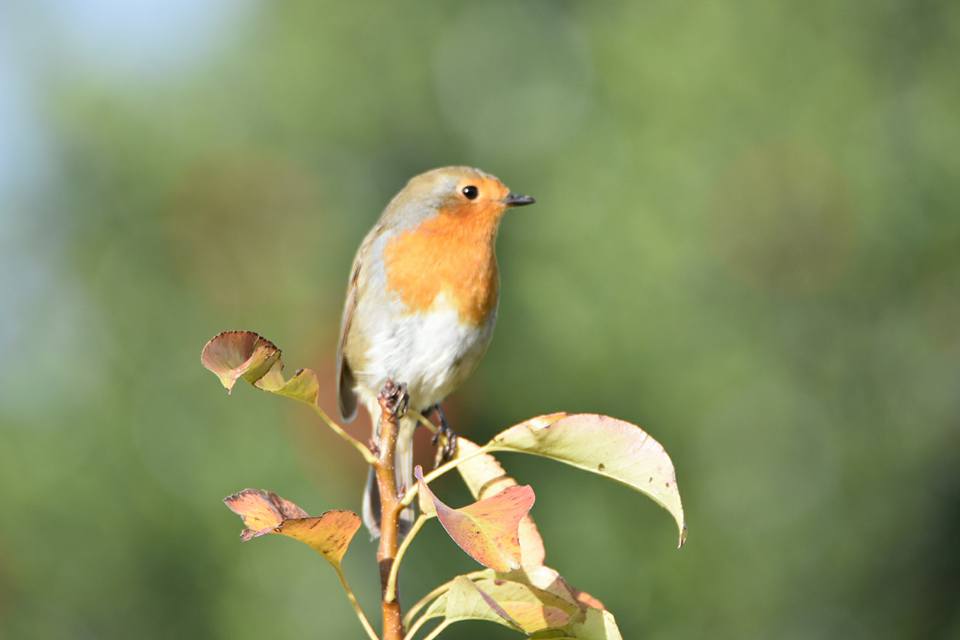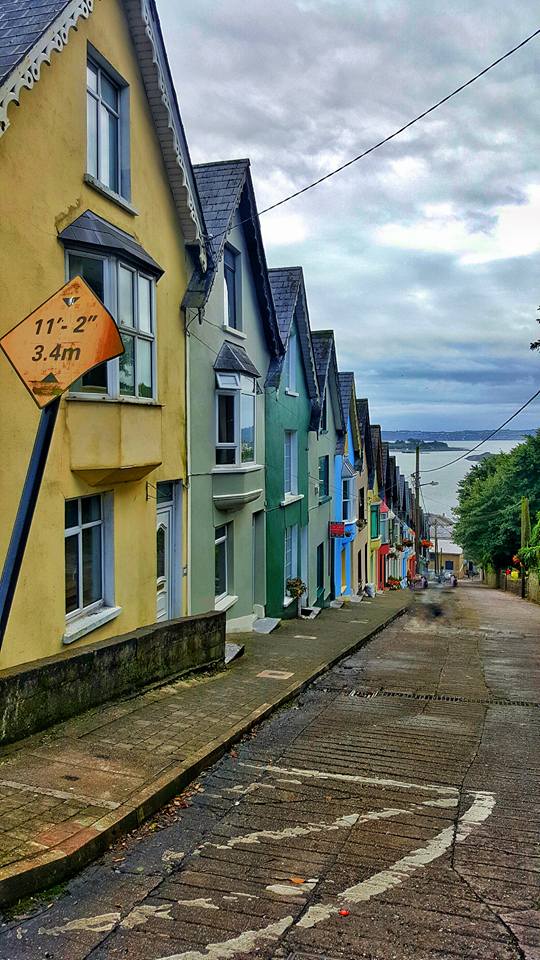 Cobh, Co. Cork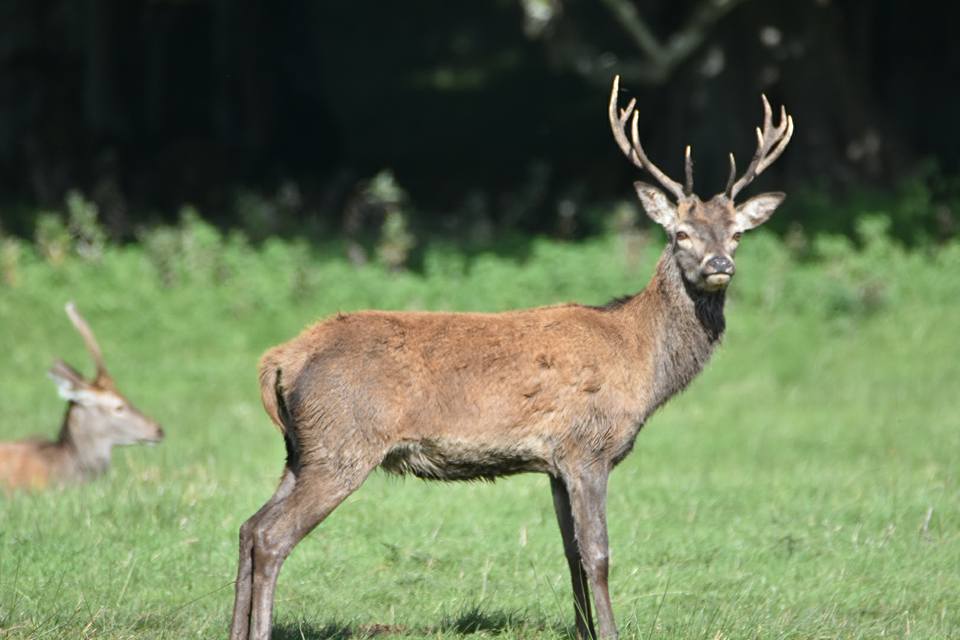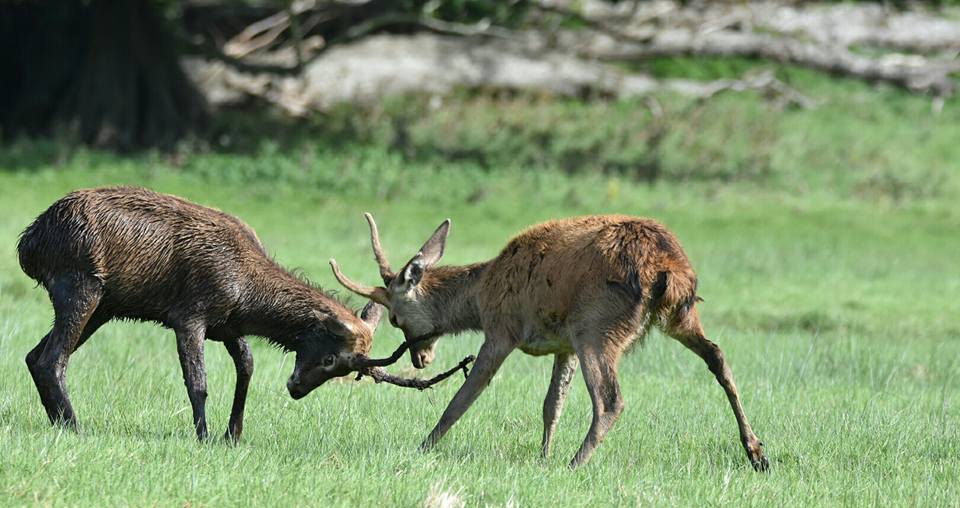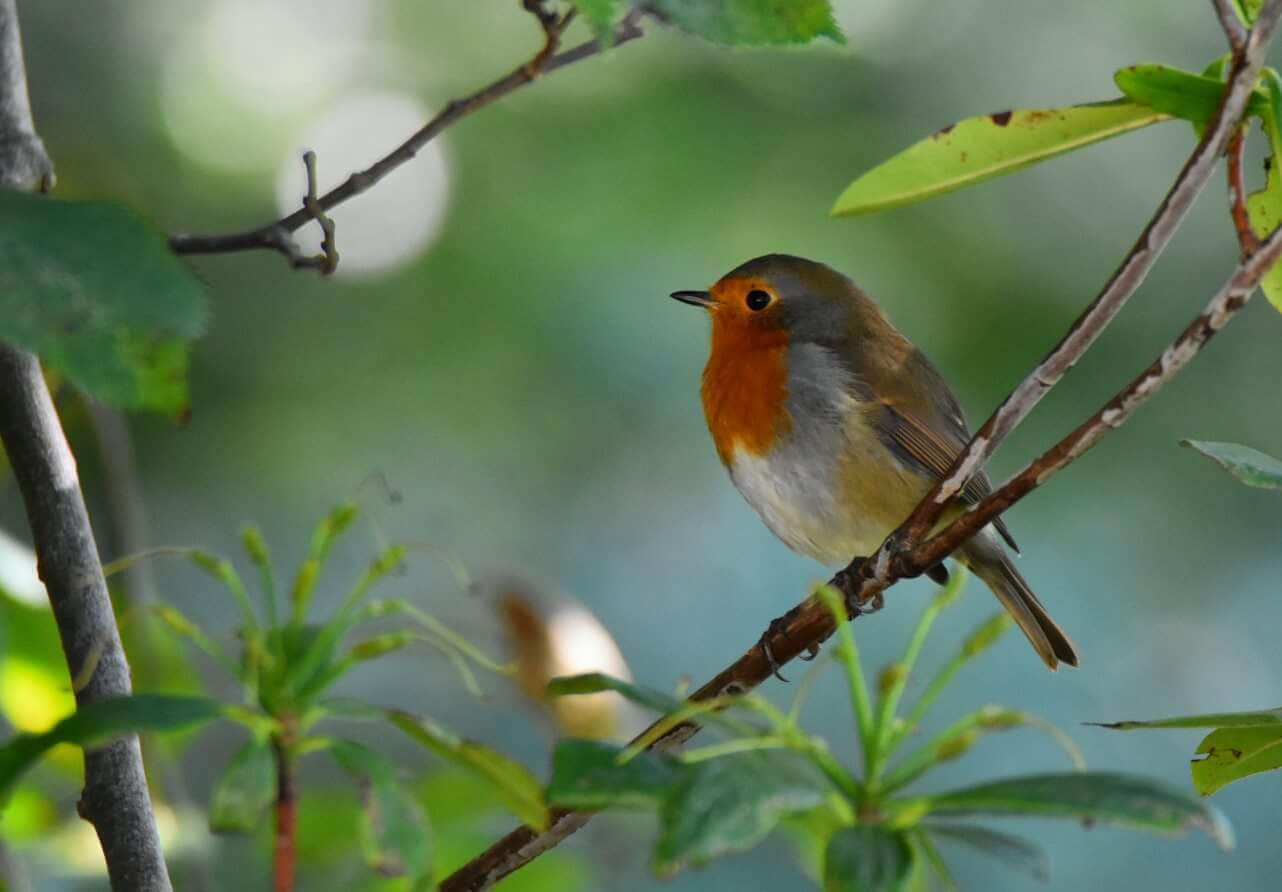 <<<<<<<
They're Lip Synching in Ballyduff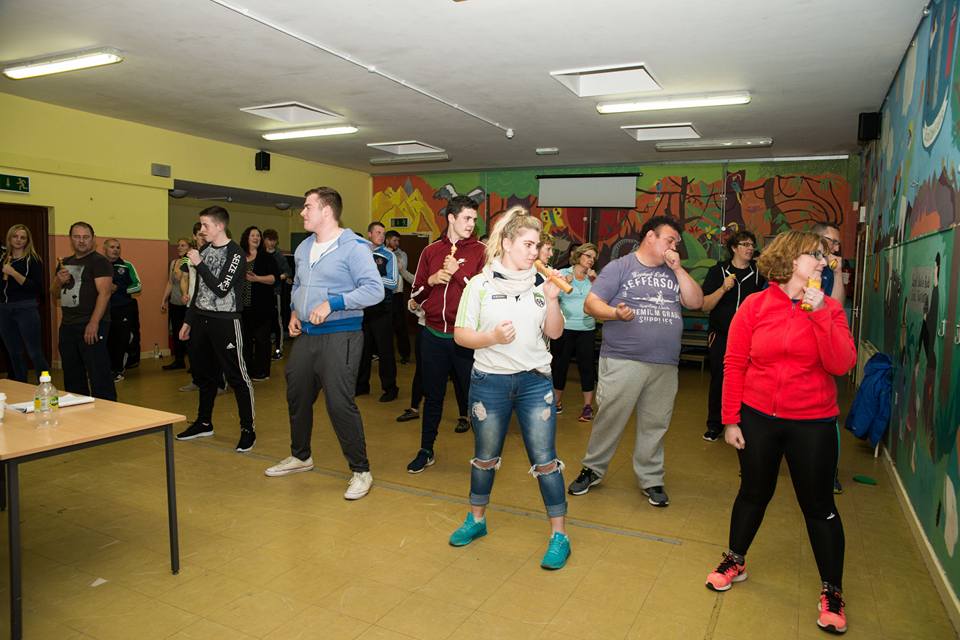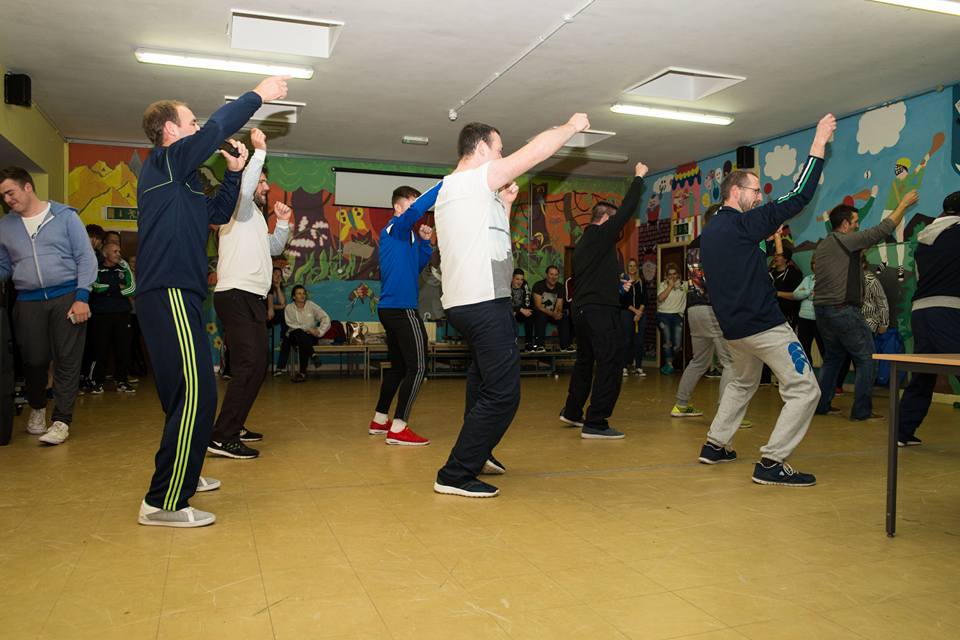 Lip synching has replaced Strictly Come Dancing as the new fund raising craze. Young people pretend they are singing, dance a few moves and others pay to see them make a show of themselves.
It's all great fun and helps raise money for a good cause in the process.
The latest group to organise such a fundraiser are Ballyduff GAA. I took the above photos from their Ballyduff Wall page. Their aim is to raise money to build a wall; a kind of handball alley where the hurlers and footballers can practice their skills.

<<<<<<<<
Humans of Listowel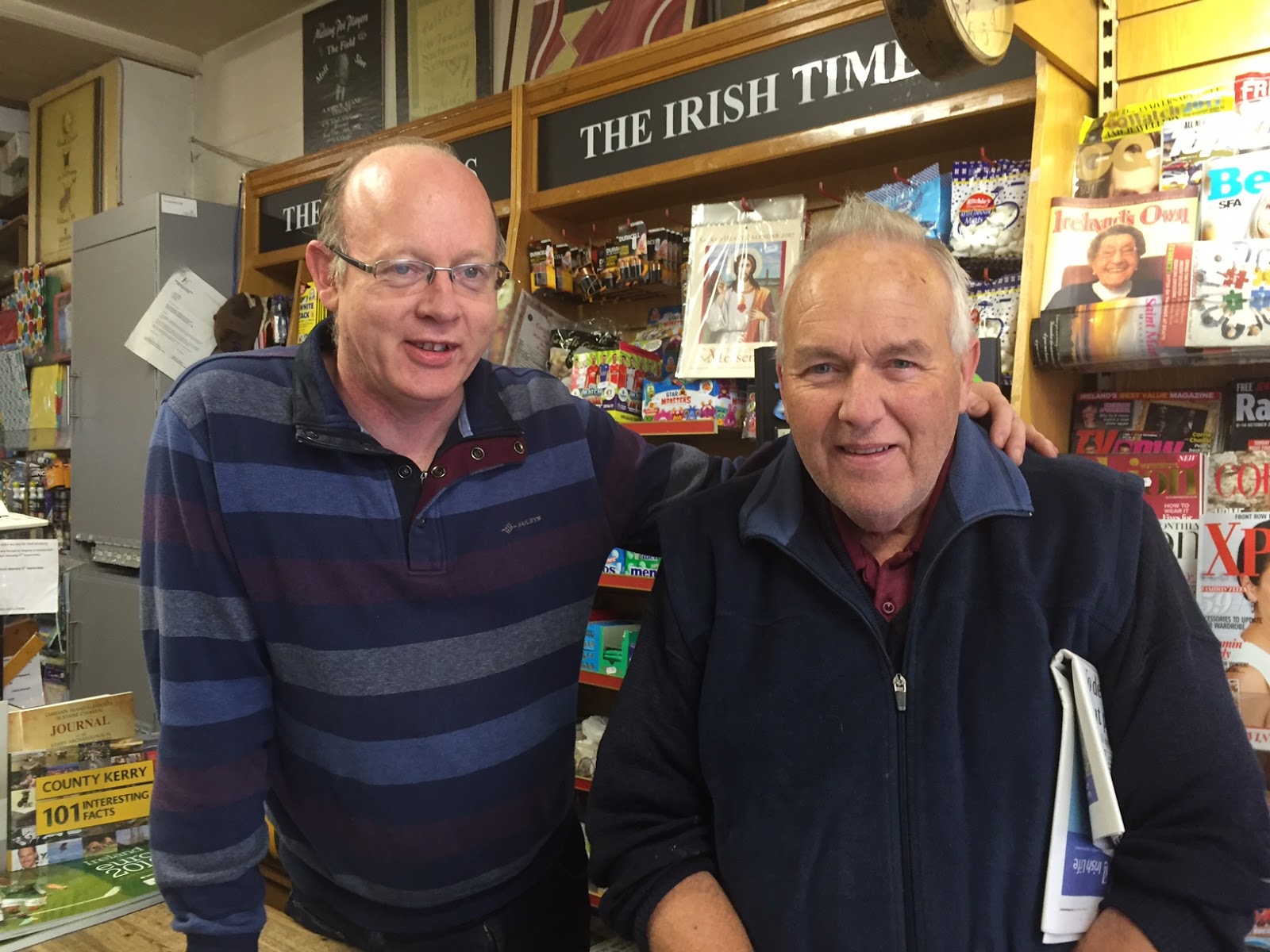 Tony Flavin and Dan Hartnett are two proud Limerick men who now reside in Listowel. They took a break from setting the world to rights to pose for me in Flavins of Church Street yesterday, October 10 2016.
<<<<<
Dick Carmody shares a poem for you to enjoy
My secret
Love !………………………………………………(Listowel)
We always
meet just at the bridge, where Feale waters gently flow
I know it's
there she'll meet me as our secret no one must know.
I left her
many years ago, when as a youth I sought no ties
As I but
longed for distant lands yet with sadness and with sighs.
With
Ballygrennan Hill behind me I step lightly towards the Square
Where as a
child I walked and played and sometimes knelt in prayer.
'Neath the
bell and spire of St. Mary's Church, it's where I was baptised
I pause
just for a moment here and my secret love's not surprised.
As on and
on I walk with her, our love affair grows even stronger
And each street
recalls lost memories from my youth and even longer
Old faces
pause to greet me though unsure of whom they're greeting
I am grateful
for their friendly words and much happier for our meeting.
I recall
those carefree sporting times when we played our native games
As so many
memories come flooding back alongside famous names.
With the
Boro' boys I played my part against the Ashes and the Gleann
As we
strove to claim the bragging rights as champions of the town.
Though
those years and times are long since past, much remains unchanged
Like the
shop fronts and the names above, with so little re-arranged.
Flavin's
Shop in Church Street and the Horse Shoe near Tae Lane
Retain
their craft and character a monument to the artist's name.
Each footpath
and street corner echoes stories and tall tales
From racing
crowds to the Island bound or fair-day bids and sales.
When public
house noise and banter spilled out on to the streets
While as children
we might wait outside for a mineral or for sweets.
As on I
walk I realise this love affair must never ever end
With each
meeting and each parting must we still a lie pretend
There now
comes the time for both of us to face the truth, decide
What we've
shared 'till now is much too good to deny or hide.
And now as I
take my leave of her I look forward to the day
When I can
spend more time with her and the hope that I might stay
With her my
heart beats in my breast, as she warms my very soul
My secret's
out as I now dare shout, my secret love – Listowel!
Dick C. June,
2014.