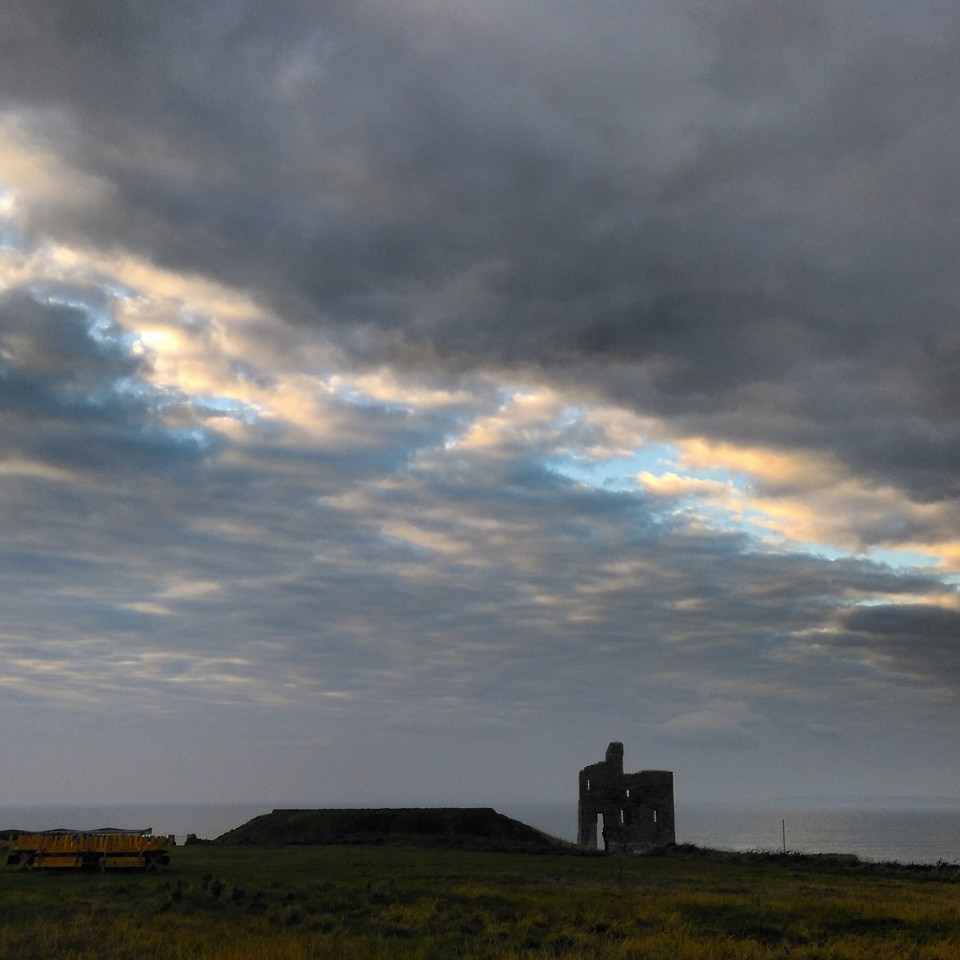 A Break in the clouds over Ballybunion captured by Jason of Ballybunion Prints.
<<<<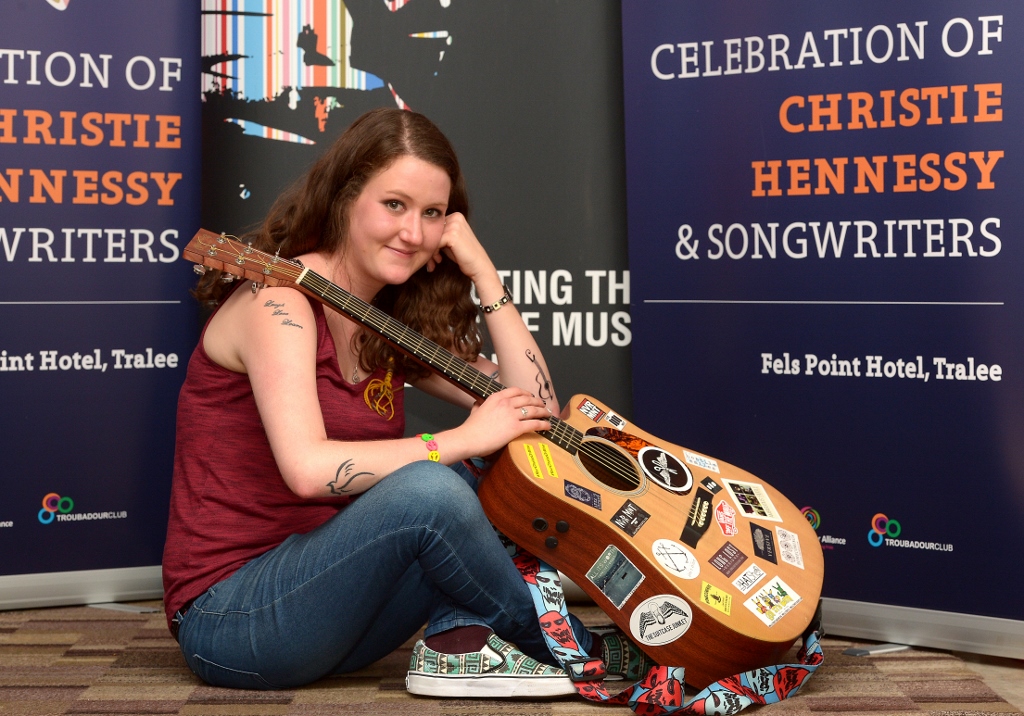 This is Mide Houlihan from Clonakilty. She recently won the Christie Hennessey song writing competition. I think we'll hear more of her.
<<<<<<<<
Listowel people at Ardfert Camera Club's exhibition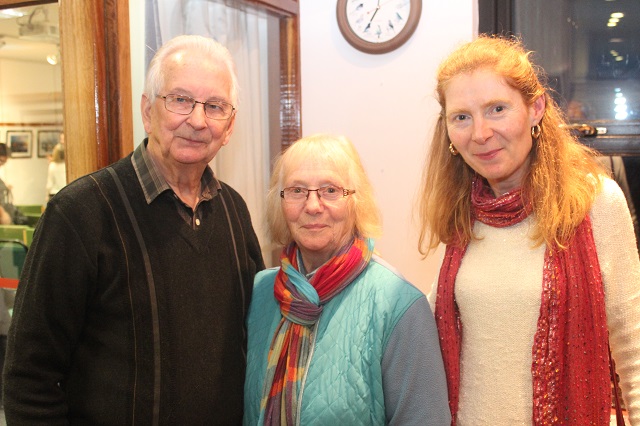 Dillon and Mary Boyer with Anne Cox at the official opening of Ardfert Camera Club's annual exhibition in Tralee Library recently (Photo: Tralee Today)
<<<<<<<
Tullamore School…..the girls
Recently I posted some photos from Tullamore school. I remarked that they seemed to be all boys. Well, no better man to supply me with the gender quota than Vincent Carmody. He sent me this photo and the names. Vincent's mother and his aunts all attended Tullamore.
Ciss O Shea ( Teacher), Sara Madden, Mary Ann Mulvihill, Nora O Shea, —-, —–, —–, Lena Walsh, Pollough ( my aunt, older than my mam, she married Paddy Buckley ( cooper), lived at 26 Upper William Street), Mary Bridget Walsh, Pollough (my eldest aunt, she trained as a teacher in England, lived in Leeds, married to Victor Kilbride, a civil servant, had 2 daughters, Angela, a doctor, and Helen, an actress who was attached to The Old Vic.), Lil Carmody, Mrs Julia O'Shea.
Middle row,
____, ____, _____, 4th, Kitty Lynch, ____, ____, 6th, Eileen Shanahan,
Front row,
____, _____, 3rd Catherine Mulvihill, ( she married Paddy White of Bedford), 6th, Josie Walsh, Pollough ( my mam, went to England, like her other sisters to secondary school, then trained as a teacher, taught for some years, then came back and married my dad John F. Carmody), Margaret (Maud) Walsh, Pollough, ( younger than my mam, she also went to England, also trained as a teacher, taught over there for a while, she returned to Ireland in the early 30s, anxious to continue teaching she went to Ring to do Irish, while there she met the love of her life, Thomas Murray, he was over the Helvick lifeboat, they got married and she stayed down there teaching) .
Vincent was also able to help in naming some of the boys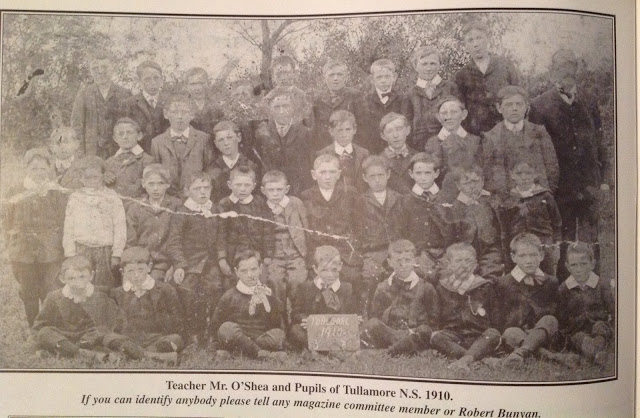 My uncle Patrick ( b.1900) is in the boys photo, somewhere.
Apart from Master Roger O Shea. who is standing on the extreme right. He ( he came from the Rathmore area) and his wife Julia ( nee Scanlon) were outstanding teachers, they also had a daughter who also taught there at this time (1910)
There are 3 O'Connor brother's from Shrone ( Gale Bridge)
Thomas (Tom), is second from right extreme back row.
Edward (Ned) , is third from right, second row (back)
James (Jimmy), is forth from right, front.
It is possible to get the names who attended the school at this time, unfortunately it is impossible to fit names on faces however, Sheila O Connor could point out her dad and his brothers.
<<<<<<<


In the Real Capital of Ireland


Recently, I was "doing Pana" or, to put it in Irish, I was ag spaisteoireacht. I was mooching around on Patrick Street, Cork musing over what had changed since my last visit.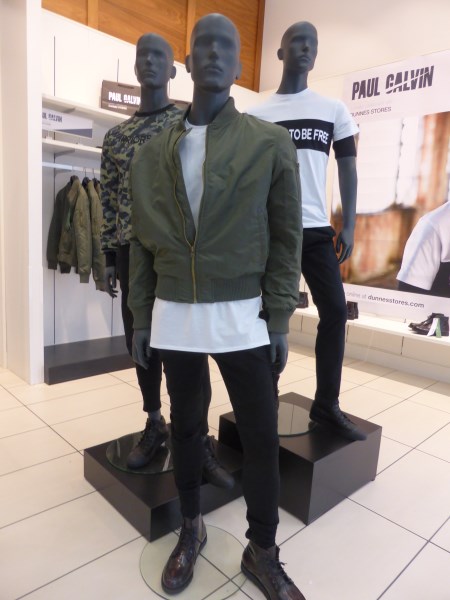 I strolled into Dunnes Stores and they have given over their new product corner to Paul Galvin's latest collection. It looked very clean and pared down and there were very few items on display. Think TK Maxx, well, this is the opposite. The clothes looked just like what I would expect from Paul Galvin. I think he must have been designing his own clothes for some time because these look to my untrained eye like the clothes he has been wearing for a while now.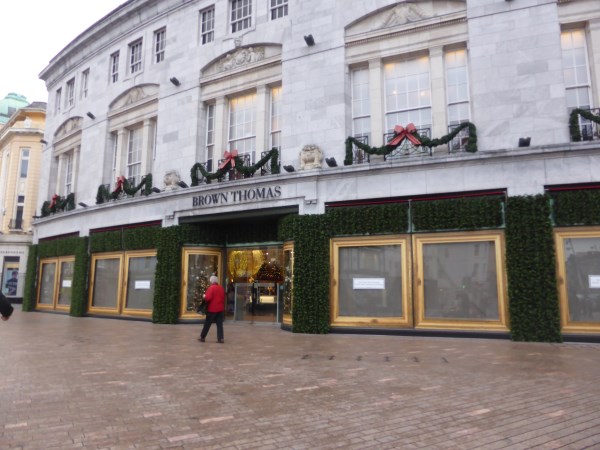 Across the road in Brown Thomas they had created a teaser display for their Christmas windows.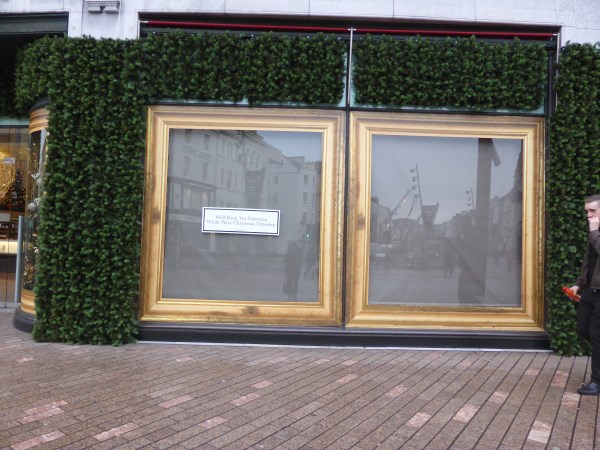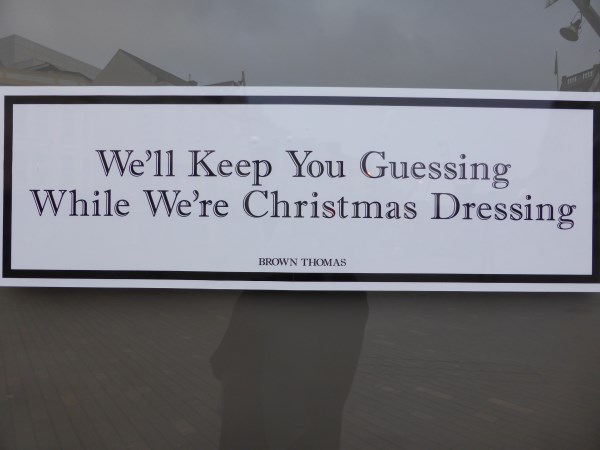 As I headed up towards Patrick's Bridge who did I run into but North Kerry's own celebrity chef, John Relihan of Duagh and London. He is now, for a short while, John Relihan of Duagh, London and Cork. He was in town to choose tableware for his new restaurant which, I can exclusively reveal to readers of Listowel Connection will be in The Mardyke. So, in a few weeks time, if you find yourself in Cork and you are looking for a great meal, remember to support our own.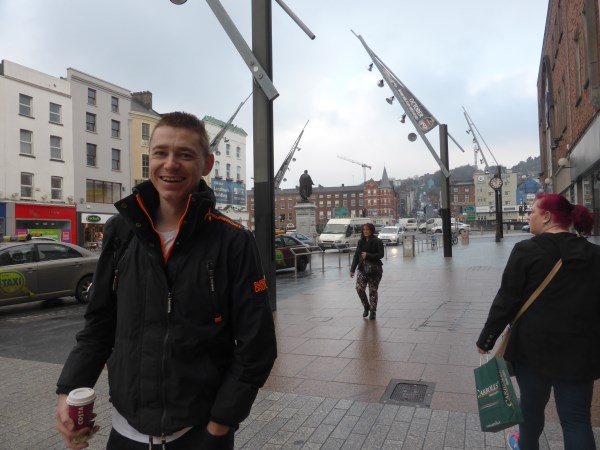 <<<<<<<


I Saw Brooklyn….the movie
It was great. Saoirse Ronan should definitely get an Oscar. She was superb in the part. I think this story was meant for the big screen. It is so much better than the book. I was never in a Brooklyn boarding house but I was there on Tuesday night. Much more familiar to me though was the claustrophobic Irish town, the dullness and drabness of life in the 50s and 60s. Everything in New York seemed so much brighter and more colorful but the message came across, loudly and clearly; It's not places that matter to us, it's people.
I'd give Brooklyn 10 out of 10.