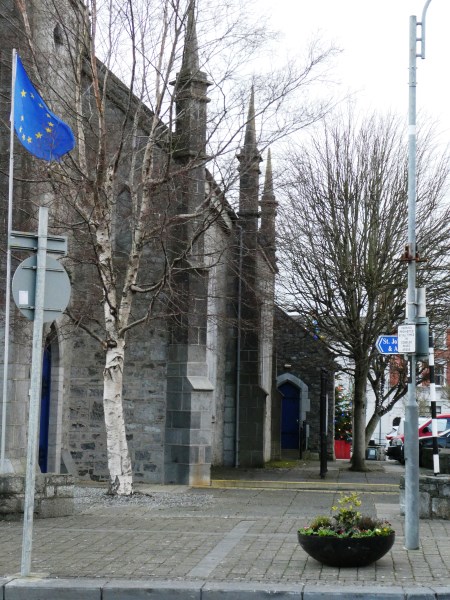 Listowel in December 2019
<<<<<<<<<
The Listowel Arms at Christmas 2019
It's all red and green in The Listowel Arms this Christmas. The atmosphere is warm and welcoming. It's just another gem in our lovely Christmassy town.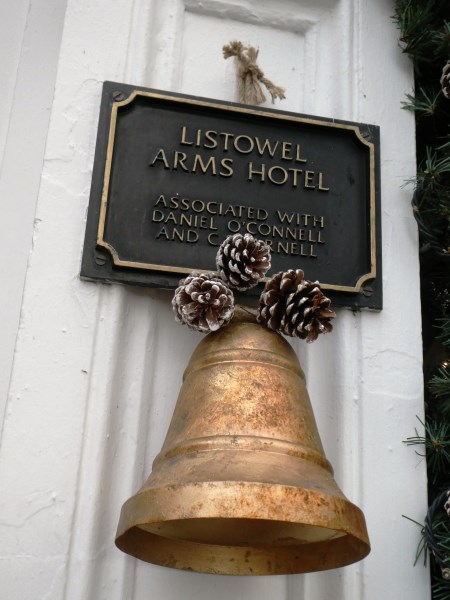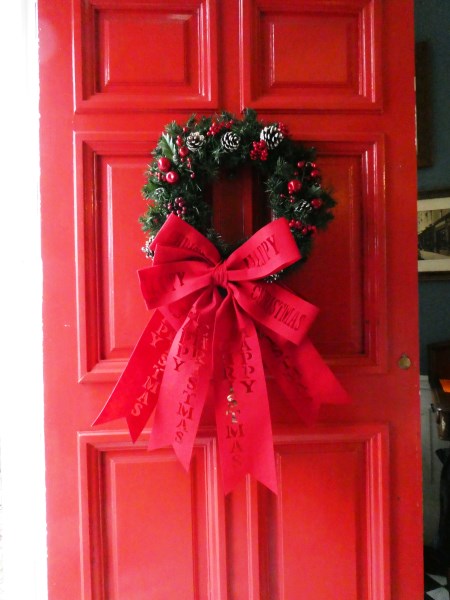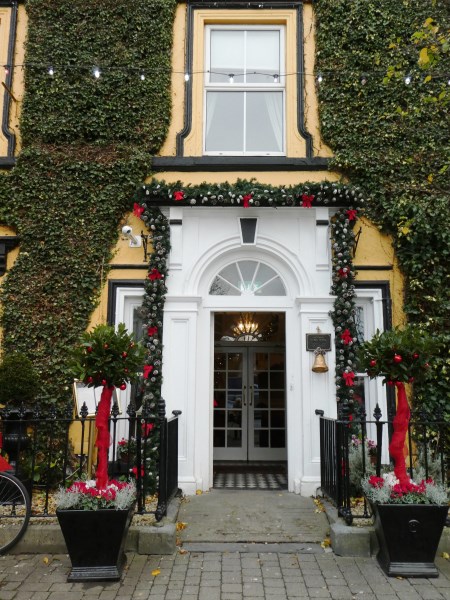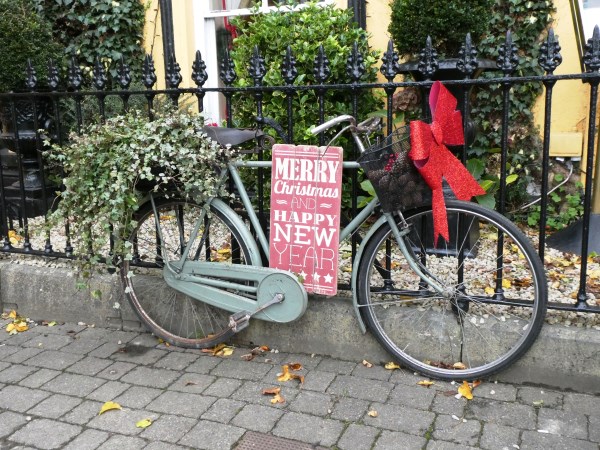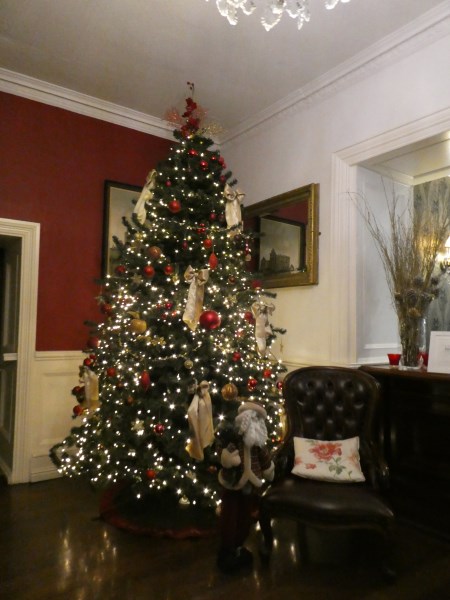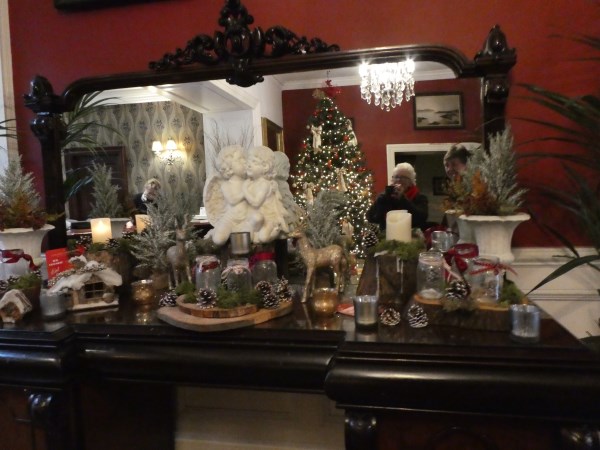 <<<<<<<<<
Kerryman of the Year
by Noel Roche of Chicago and Listowel
To my brother, Tom, who makes me proud
He was born in 1945 on the third day of July
Another child for Dick and Madge, a little baby boy.
Rumour has it he was late, they thought he wouldn't come at all.
When he finally did come out, he was soloing a ball.
Just like all the other boys, he always loved to play.
It seemed he was a natural when it came to GAA.
His heroes were the Kerry teams, those men so big and bold.
His dreams were that someday he would wear the green and gold.
And wear the green and gold he did in 1963.
He won an All Ireland medal and became a hero to me.
Soon he moved to England and left Kerry behind.
"Twas his body that left Kerry, Kerry would not leave his mind.
Tom can talk of anything under the heavenly sky
But when he talks of Kerry he has a twinkle in his eye.
If you want Tom to help, all you have to do
Is throw in the word Kerry and he will be there for you.
How much does he love Kerry? To him its not a game
Tom has got a daughter and Kerry is her name.
And now I'm here tonight to cheer
As they name my brother Tom, Kerryman of the Year.
There is no better man and I will tell you why
When it comes to Kerry, Tom is do or die.
And if you cut him open this sight you would behold
There is no red inside his veins. His blood runs green and gold.
<<<<<<<<<
Mike the Pies
Mike the Pies shopfront is still a work in progress.
Here is where Martin is at but there's lots more to do. It will be mighty.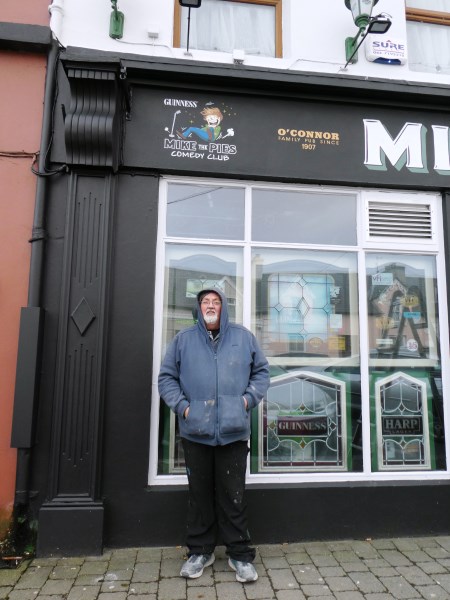 Martin Chute, signwriter, at Mike the Pies on Saturday December 14 2019.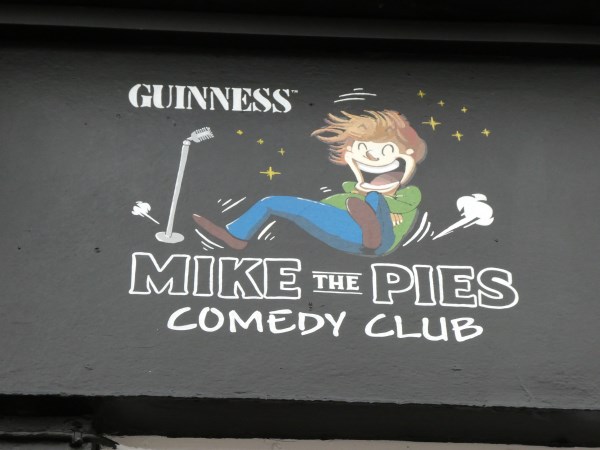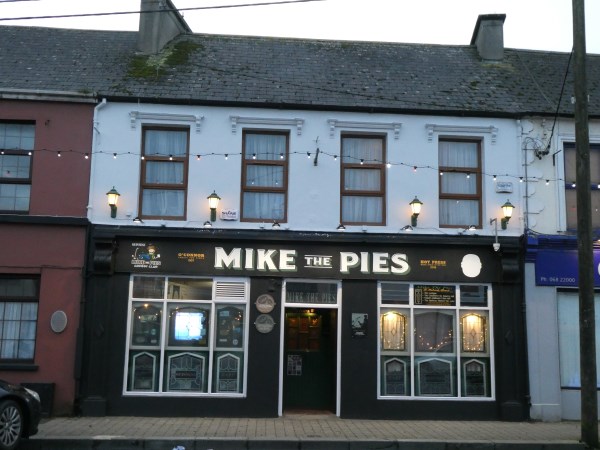 <<<<<<<<


Launch of The Very Best of Billy Keane


A book launch is a lovely family time. It's a time to make the people who love you proud. There was a lot of love in the room of The Listowel Arms Hotel on Sunday Dec. 15 2019.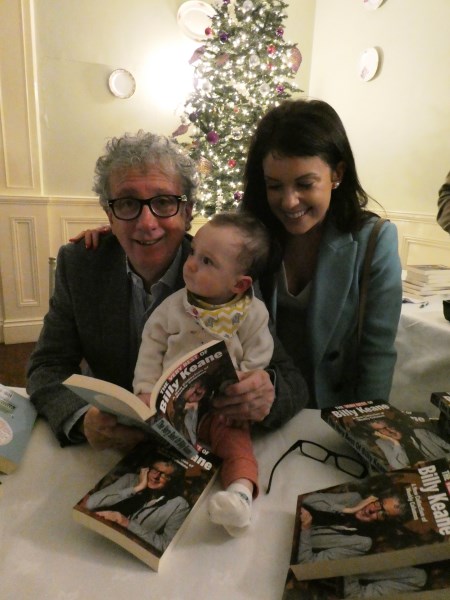 Launching the book were Gabriel Fitzmaurice and Jerry Kennelly, here with Billy's able assistants, John Keane and Billy O'Flynn.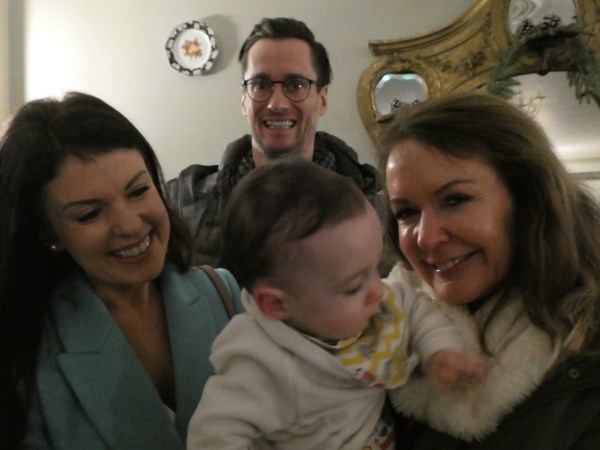 Billy chatting to his William Street neighbour, Catherine.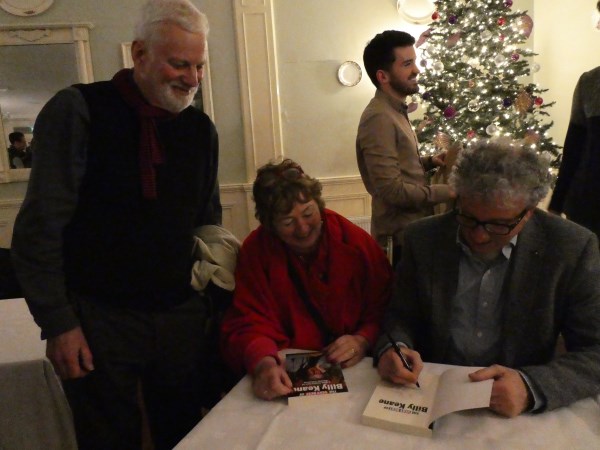 Liz and Jim Dunn were buying a few Christmas presents.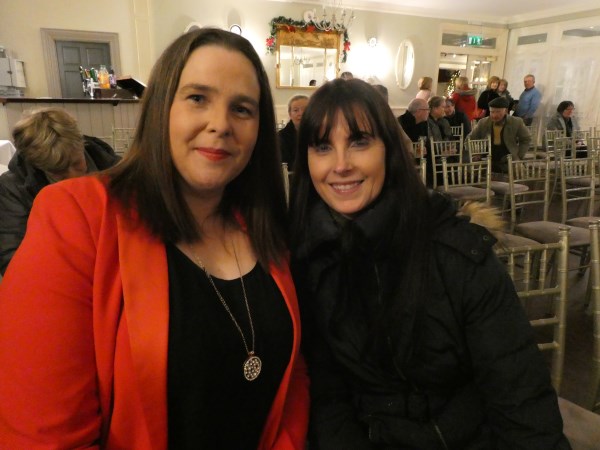 Laura Shine read one of the newspaper columns from The Very Best of Billy Keane.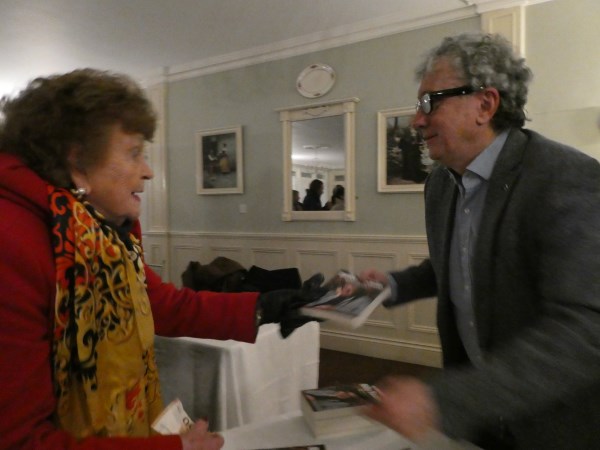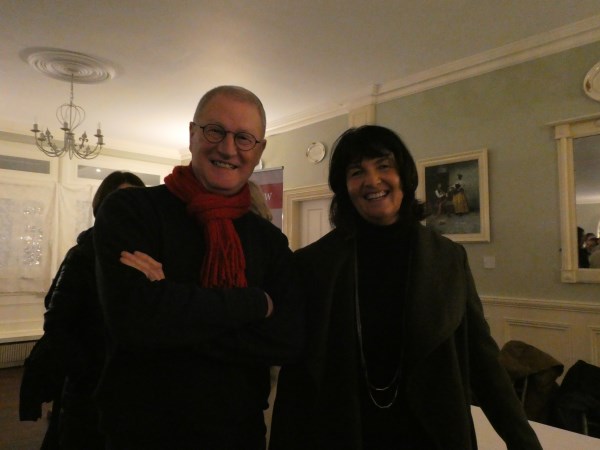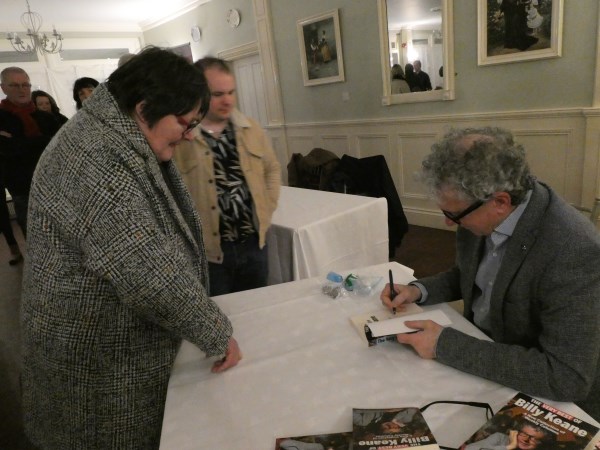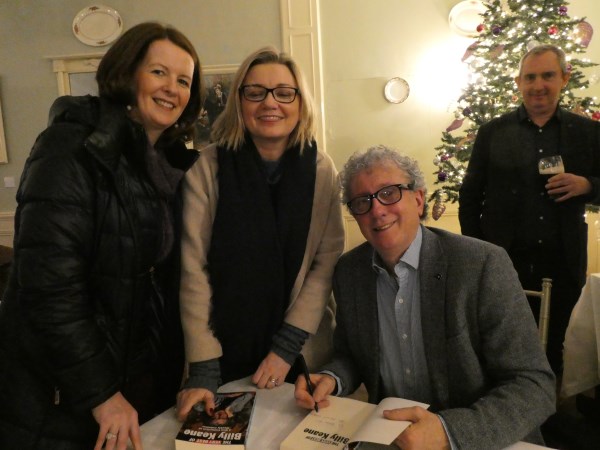 Old friends turned up to support Billy.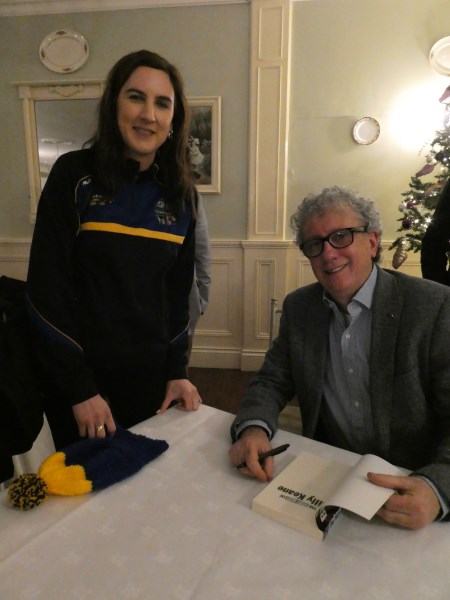 Fellow author, Emma Larkin, took time out from the St. Seanan's celebrations to lend support.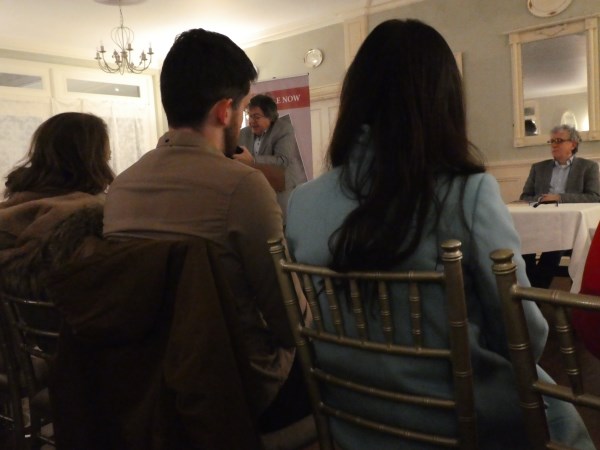 Proud family, Elaine, John and Anne listen as Gabriel reads from The Very Best of Billy Keane.
<<<<<<<
Another New Barber on Church Street
<<<<<<<<<
Lunch in Lizzie's
We are so lucky in Listowel to have so many excellent cafés and restaurants. For a festive lunchtime treat there is no better food and value available anywhere than in Lizzie' s of William Street.
Helen Moylan, Celebrity chef Lizzie Lyons, Miriam Kiely, exiled in Dublin but constantly drawn "home" to Listowel and your blogger, Mary Cogan.
I had the Christmas pie of buttermilk-brined turkey and ham topped with puff pastry, followed by the flourless chocolate and almond dessert; delicious food and great company on a gloomy wet Listowel afternoon.