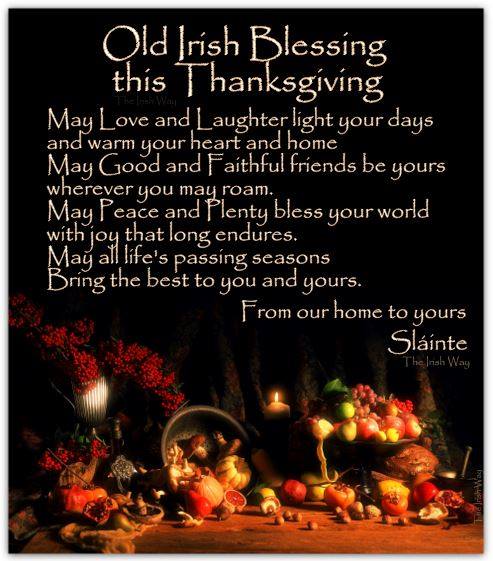 May you have a happy, safe and thankful Thanksgiving all U.S. friends of Listowel
<<<<<<<<<<<
Christmas is coming
And the goose is getting fat,
Please put a penny in the old man's hat
If you haven't got a penny
A ha'penny will do
If you haven't got a ha'penny
God bless you.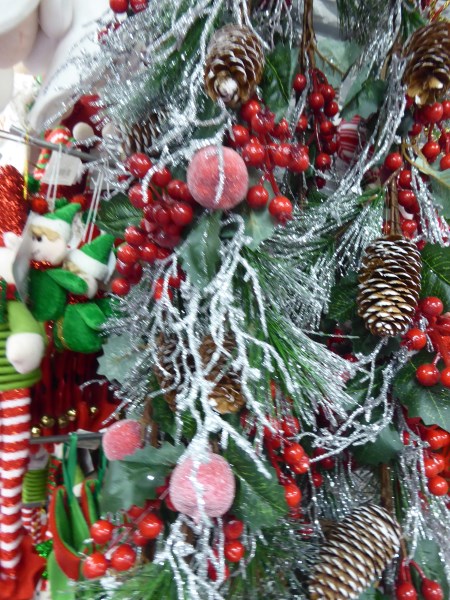 <<<<<<


Sive Revival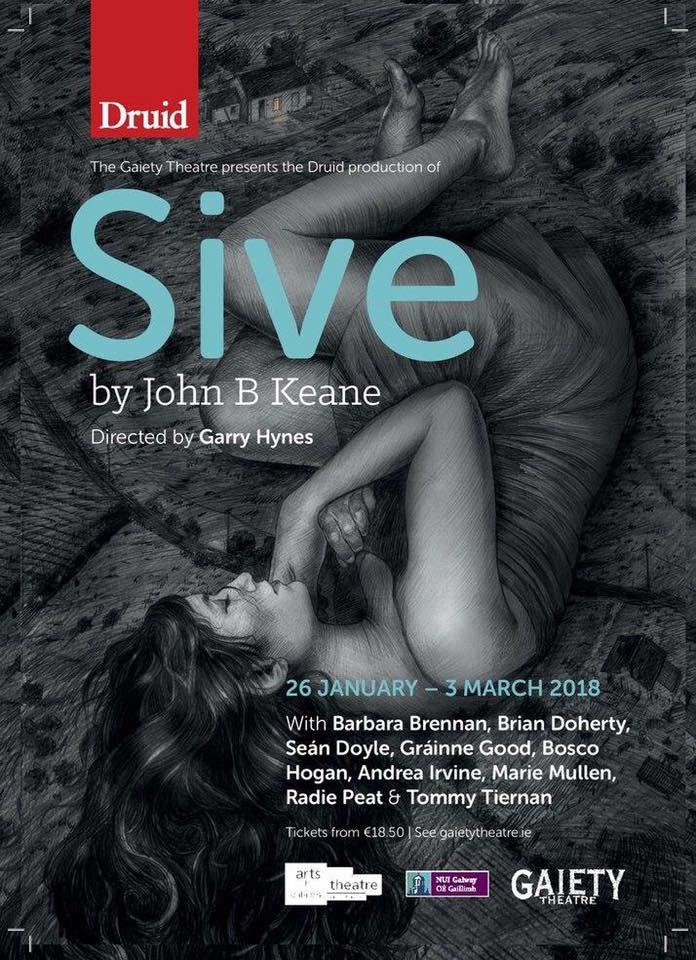 In a week that saw Mickey McConnell's Lidl and Aldi exceed 6 million views, John B's 'Sive' launched in John B's bar in the Gaiety Theatre.
The Druid Production will run from the 26th Jan to the 3rd of March 2018
<<<<<<<<<
Today's November poem from Irish Stories of Love and Hope is from Rita Ann Higgins.
Our Mothers Die on
Days Like This
Rita Anne
Higgins (Irish Stories of Loss and Hope)
Where there isn't
a puff
And the walk from
the bus stop
To the front door
Isn't worth the
longed-for
Out-of-the-question
cup of sweet tea
She can never have
Because doctor
do-little-or-nothing
Told her face to
face
It was the sugar
or the clay
The choice was
hers.
The choice was no
choice
He knew it, she
knew it.
When the heavy
bill on the hall floor
With the final
notice reminded her
Once and for all
she must turn out the lights,
Her Angelus bell
rang and rang.
<<<<<<<
Photos from a Craft fair
I was at a craft fair in The Seanchaí, Listowel on Sunday November 12 2017. I photographed some of the lovely fare on offer.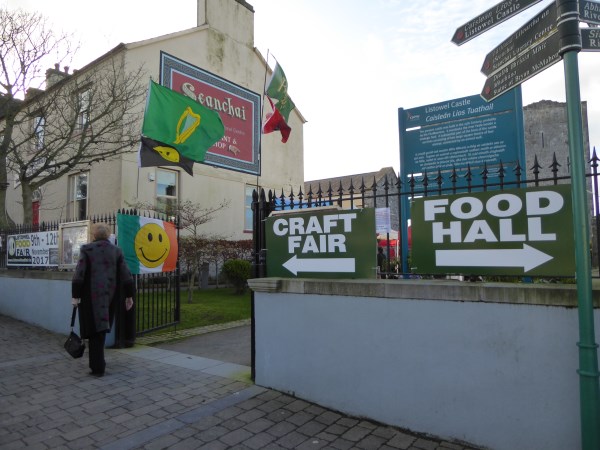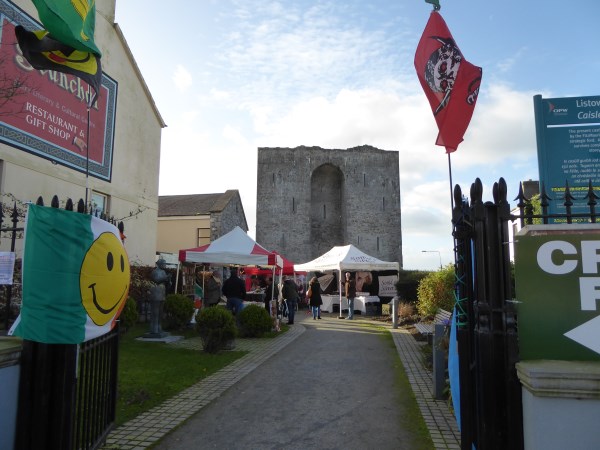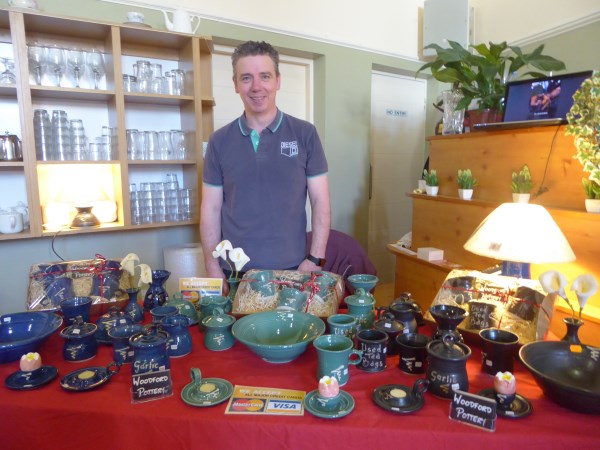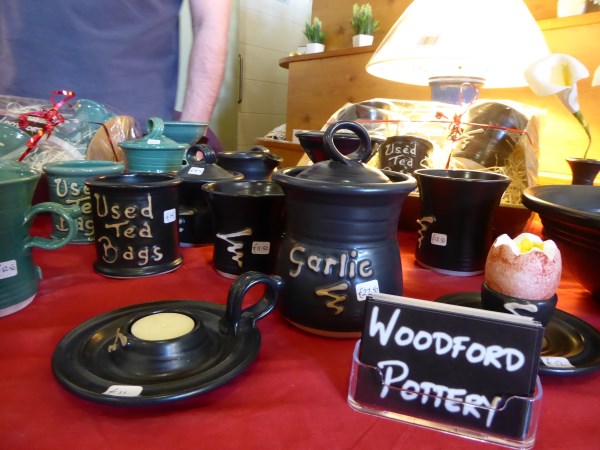 Stephen Pearce, Louis Mulcahy, Nicholas Mosse and a slew of others have made their fortune as potters with a distinctive style. In Listowel we have our very own local potter with a beautiful product and a distinctive style.
Pat Murphy's Woodford Pottery is based in Woodford, Listowel. His pieces are available in black, dark blue and green. They make an ideal present for anyone who loves Listowel and likes to have a piece of home close by at all times.
AND by comparison with the big names mentioned above they are very reasonably priced. Pat is a one man operation so he obviously doesn't produce huge quantities. My advice is get to him before the world discovers him.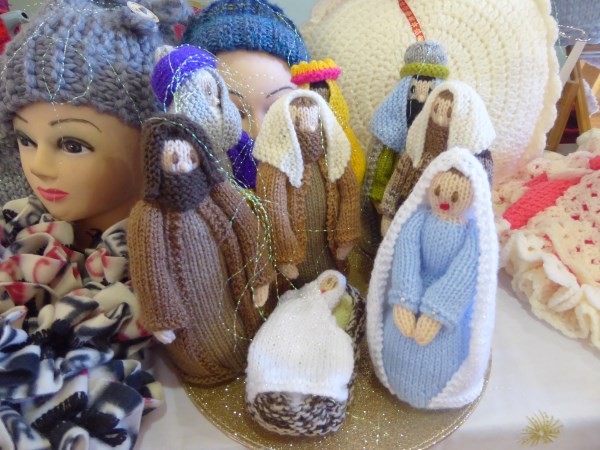 Beautiful hand knitter nativity by Ella O'Sullivan
Eileen O'Sullivan makes these and other ceramic pieces to order.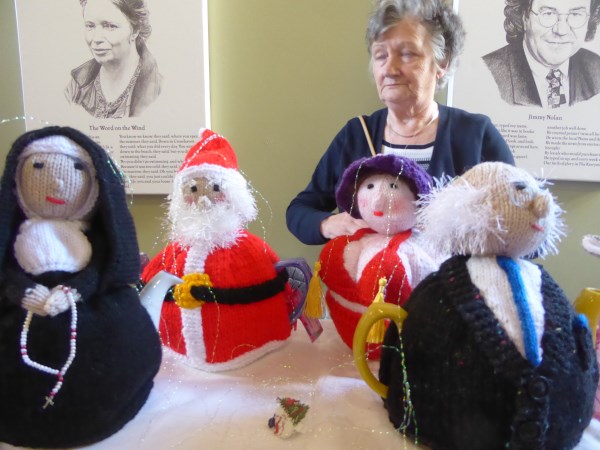 Listowel's best knitter and tea cosy designer is Frances O'Keeffe. Her charming creations are still available at Craftshop na Méar and at local craft fairs.
<<<<<<
A Sugar Tax…..in 1901!


My friend, Nicholas wrote us the following;
" I came across this little piece in the British Parliamentary Papers. It concerns a sugar tax proposed in c1901. The fuller debate is fascinating as it goes into the ramifications of all types of sugar and associated products- honey seems to have been exempt from the intended tax.
Extracted from The Debate on the proposed Sugar Tax in the House of Commons on 29th April 1901:
said that as an Irish Member he desired to enter his protest against this tax because it pressed severely upon the poorest classes of the population. He had listened with amazement to the doctrine laid down by the Hon. Baronet opposite, who said that he welcomed this tax because it would tend to discourage the unwholesome custom of using jam and marmalade and sugar, instead of porridge and milk.
'In many parts of the country the poor people could not get milk. The working classes of Ireland were unable to give milk to their children because they could not afford it, and consequently they had to fall back upon jam and marmalade. There was no more necessary food than sugar for young children if they could not get plenty of milk and butter. Milk contained a good deal of sugar, and if they could not get the natural sugar contained in milk they were driven to buy sugar, and to supply it in that shape.
A tax upon sugar was a tax upon one of the prime necessities of life, and that was a departure from the traditional policy of this country for the last fifty years, which was to remove all taxes from all the necessary articles of food. If they agreed to tax sugar he could not see why they should not tax corn…'
I think O tempora O mores! is appropriate in the light of the current sugar tax proposals, and the complete change in Irish nutritional circumstances and health standards."




<<<<<<<




New Windows for the Gardaí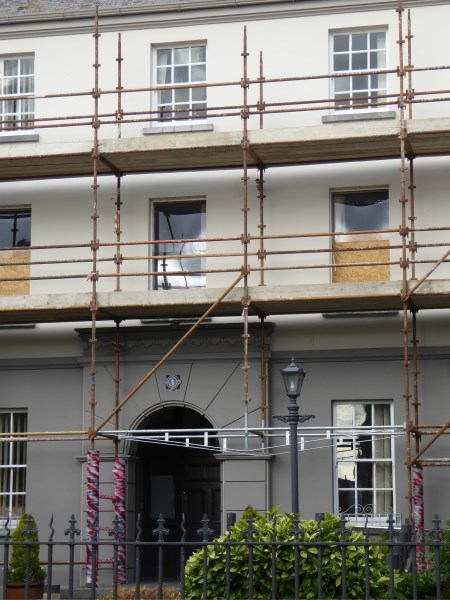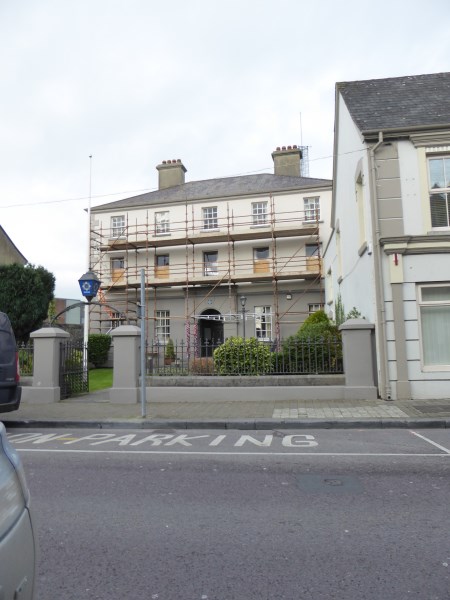 Maybe they are getting the fancy new ones with the Garda logo in them