There is fascinating first hand account here of an Irish man who fought in The Boer War (He fought with the Boers) and who also fought in 1916 and afterwards.
(Look out for the Listowel connection)
http://www.bureauofmilitaryhistory.ie/reels/bmh/BMH.WS0564.pdf
<<<<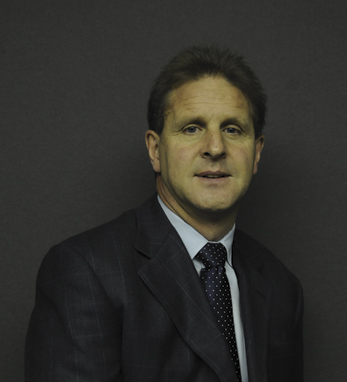 Donal O'Sullivan
A very uplifting story in the aftermath of Sandy
BELLE HARBOR, NY (PIX11)—
When Donal O'Sullivan, a
successful, Irish-born contractor living in northeastern Queens, heard about
the devastation left byHurricane Sandyin the Rockaways, he felt compelled to go see it for
himself.


What he found in the southernmost section of the borough, on the
Saturday after the October 29th storm, stunned him. "It looked like
millions of tons of sand had been dumped in the streets," O'Sullivan
said.

 So the businessman from County Kerry mobilized about 150 volunteers, by the
next morning, to start digging out residents….either with shovels and
buckets…..or with Bobcats donated from his business, Navillus
Contracting.


O'Sullivan specializes in commercial construction and provided
the concrete for the September 11th Memorial in lowerManhattan. But he saw the need in the Rockaways and wanted to
respond.

 O'Sullivan told PIX 11 that fifty families had signed up for
assistance that first Sunday morning, and by nightfall, one hundred families
had asked for help. Since November 4th, the volunteers he's provided from his
company have dug out some 300 families.
A father of six, O'Sullivan's
daughters, Katie and Caroline, have been taking part in the relief effort. 

PIX
11 and the Morning News was at one home on Beach 126th Street Wednesday
morning, as O'Sullivan's crew dug out the basement of homeowner, Liz Gatto,
where the sand was piled four feet high. Gatto held her one year old daughter,
Ella, in her arms–as she watched the activity from the dilapidated boardwalk
across the street, where a car was buried in the sand. Gatto said she's lived
in the Rockaways for 34 years of her life, and she never got a drop of water in
her house, not even after Hurricane Irene in the summer of 2011. This time, the
ocean came crashing over the top of her home, which she had evacuated. The
electrical system will have to be replaced, before she moves back in, but she's
grateful her family is safe.


The Rockaways served as a summer resort dating
back to the 1830's, but with the advent of inexpensive airline travel in the
1960's, tourism there waned. Many people, though, started living there
year-round.
In Far Rockaway, afterWorld War Two, public housing was built, and many residents there have
suffered badly, after the power and heat outages caused by the hurricane.


<<<<<<
More help on way
Rockaway

Irish
community 'Day of Action' is organized for Hurricane Sandy victims

On November 24th Irish will descend in large numbers to help in
Rockaway

ByJAMES O'SHEA, IrishCentral.com

A major
Irish "Day of Action" to help the residents of Rockaway who have been shattered
by Hurricane Sandy has been decided upon by the Irish community in conjunction
with the Irish government.

The
day will take place on November 24th the Saturday after Thanksgiving and up to
1,000 Irish are expected to take part from all over the New York area.
Designated work areas will be arranged in Rockaway.

The
day is being coordinated by the Irish Consulate in New York and buses will
transport the volunteers from the main Irish neighborhoods to the Rockaway
peninsula. The buses will be available at the Irish Immigration centers in
Queens, Bronx and likely Manhattan as well as some other upstate locations. The
Rockaway area has been devastated by the hurricane.

Skilled
trades people, especially New York certified electricians are desperately
needed but volunteers of all backgrounds are welcome.

Irish
Consul General Noel Kilkenny paid tribute to the many efforts by Irish
organizations to help those in Rockaway and elsewhere who have been devastated
by the hurricane.

Kilkenny
said when he visited Rockaway it was apparent that people on the ground were
the main need of those who have been left in dire straits.

"We
feel the Irish with their vast array of skills and commitment to help those in
need should make an extra special effort" he said. Rockaway leaders agreed that
with its multi-ethnic mix and large Irish population it was the obvious place
to organize.

In
consultation with community leaders the Consulate decided to embark on the day
of action. A press release using the Irish term "Meitheal" which means a group
of neighbors coming together to help someone, has been sent out.

"You
are invited to become an Irish Meitheal Volunteer. All able-bodied men
and women are asked to come together and travel to Rockaway to help the
stricken neighborhood.

Full
details (bus departures, sign-up sheets, etc.) to follow early next week.

>>>>>>
Christmas parking in Listowel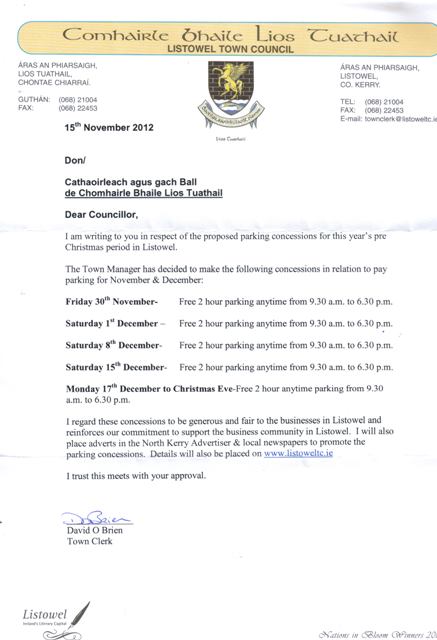 Thanks to Jimmy Moloney for keeping us in the loop.
>>>>>
Did you get to see John B. after Ten?
They are off today for their big night in The National Concert Hall tomorrow. Booked out, I'm told.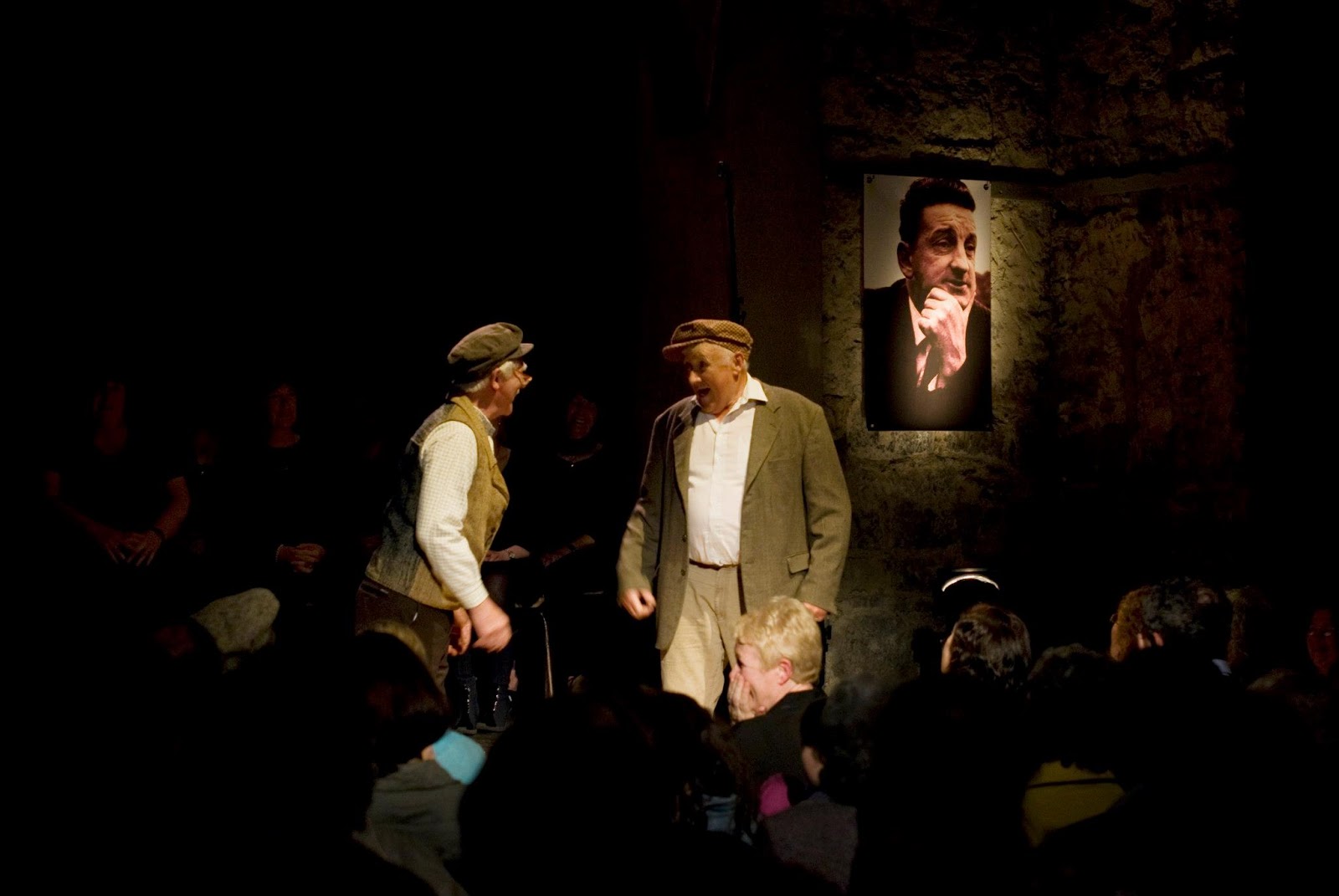 This is Ann McNamee's lovely photo of Denis OMahoney and Batt O'Keeffe in John B. After Ten at Writers' Week 2012