Sunday December 6 2015 in Listowel Town Square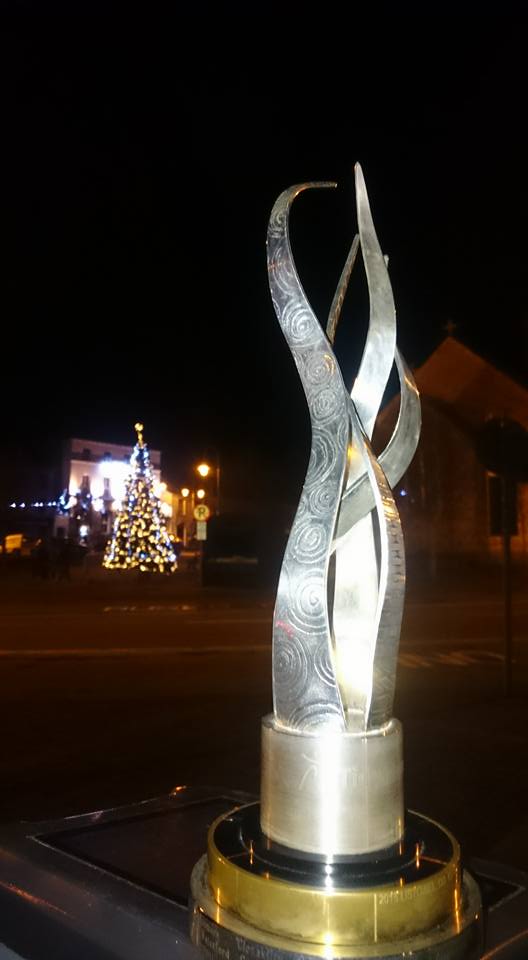 photo; Listowel Tidy Towns
Listowel partied last evening as the Listowel Tidy Town Committee switched on the Christmas Tree Lights. We gathered in The Square, we bopped to the music as we ate hot dogs, mince pies and goodies from Lizzie's Little Kitchen. The children waved their balloons and munched sweets and treats from Spar Express and the adults drank mulled wine and mulled cider. Santa and Mrs. Claus sauntered over from The Seanchaí where they had been working hard all day, Billy Keane did a great MC job as usual and the Listowel Marketing Group and Love Listowel people were justly proud of a job well done.
Storm Desmond had necessitated the postponing of the shindig from Friday night but the word of the new date had got out and we had a great crowd and people were delighted to be outdoors on a balmy night in lovely Listowel.
I'll have lots of photos for you in the coming days. Here is one to give you a flavor of the atmosphere and below it is a link to Denis Carroll's video record of the evening.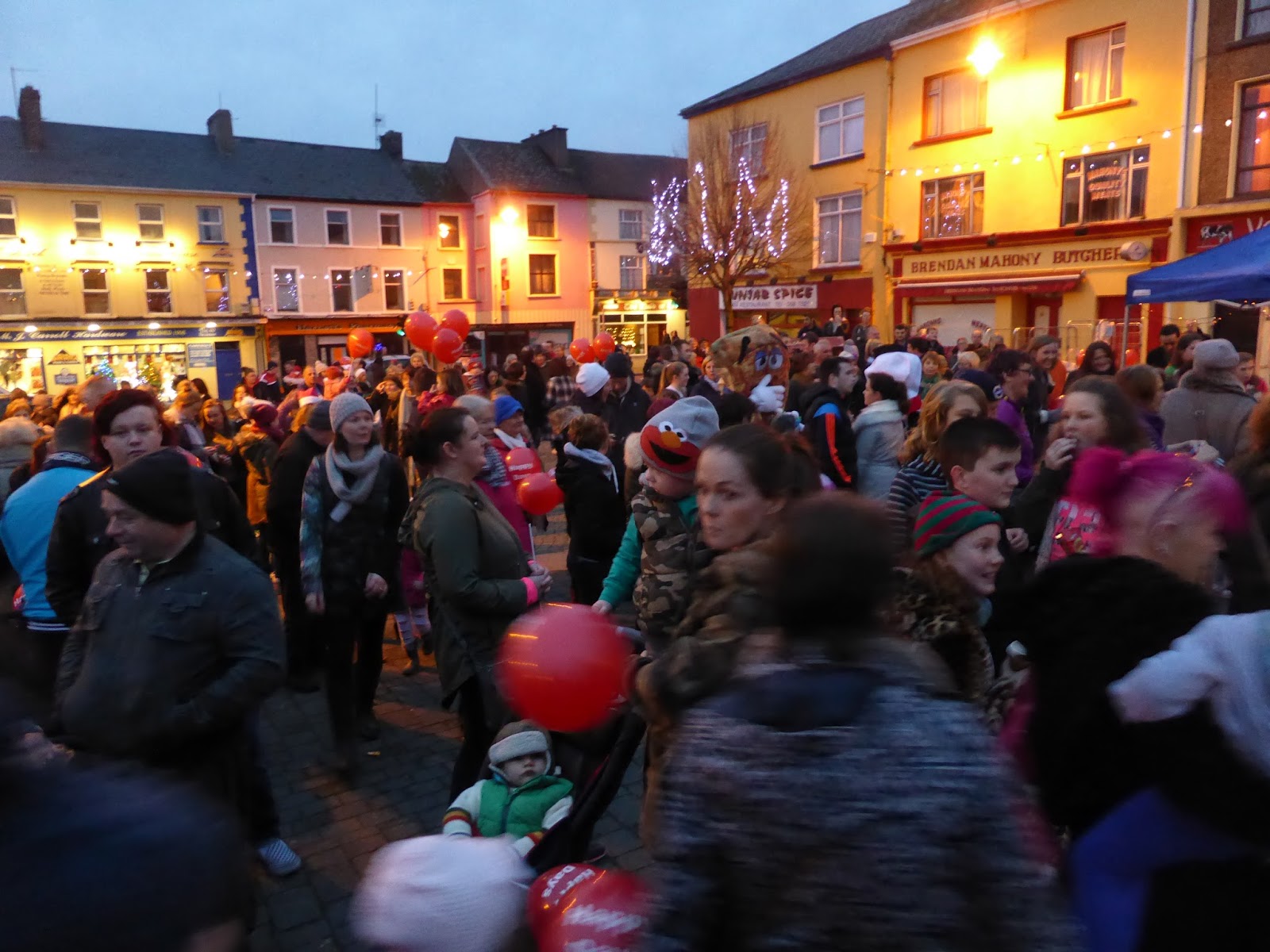 Listowel Christmas Tree Lights 2015
<<<<<<<<<<<
A Taste of the Past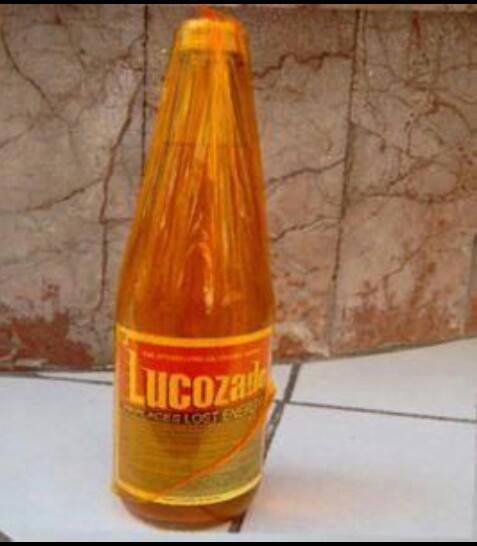 Photo: Irish Abroad
Do you remember this? Everyone who was ever in hospital in the 60s and 70s got lots of these. After the bag of grapes this was the favourite present of hospital visitors. I never figured the reason for the orange cellophane wrapping.
All good things come to an end and Lucozade too was rumbled. It really was no better for you than any bottle of fizzy orange and, in fact, was much worse for you than plain drinking water. The product is still around but gone are any claims that it has healing properties and gone too is the picture of the nurse from its advertising.
<<<<<<<
Christmas shopping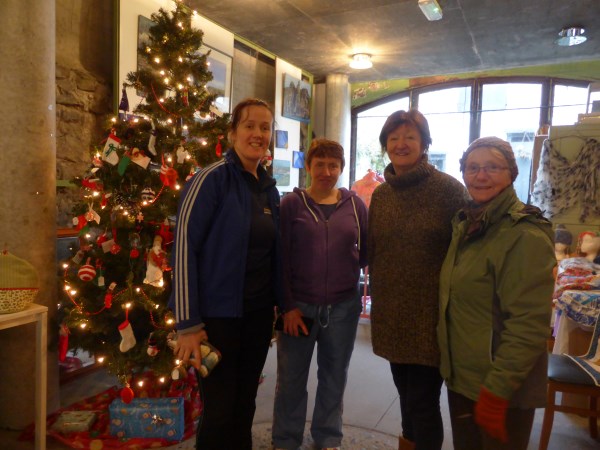 Bernie Carmody was minding the shop. Mary Boyer had called to drop off some hats and scarfs for the homeless. The other 2 ladies were on their way home to Annascaul from a badminton tournament in Moyvane when they popped into Craftshop na Méar for a spot of impromptu Christmaas shopping. They all kindly posed for me beside the Christmas tree.
<<<<<<<<
East River just got easier to find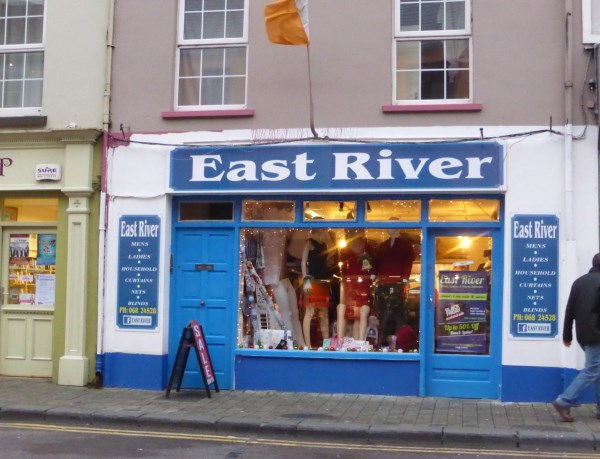 <<<<<<<<
Sign in a shoe repair shop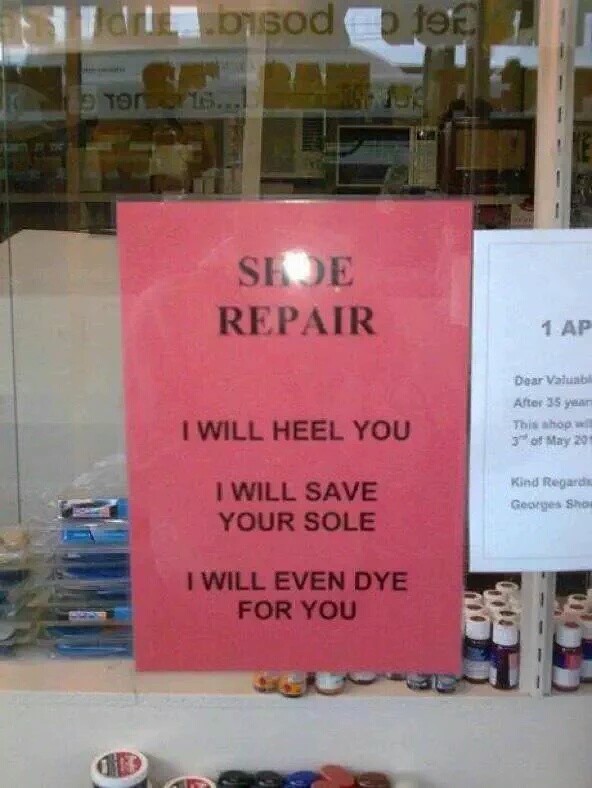 Thank you, Liz Dunn for sharing this fromFred Nelson
<<<<<<<<
Seeking information on Listowel people involved in 1916 Rising
Information is being sought on those from the Listowel area who were involved in the events of Easter Week 1916.
A new book edited by Kerry journalists, Owen O'Shea and Bridget McAuliffe and Dr Mary McAuliffe of UCD, will feature details of over 150 Kerry men and women who were arrested following the Rising.
These biographies will be accompanied, where possible, by photographs of the participants. The book, which will be published early next year, will contain essays by historians on Austin Stack, Roger Casement, The O'Rahilly, Thomas Ashe, Fionán Lynch, Thomas MacGreevy, Cumann na mBan, the Kerry GAA and revolution, the drownings at Ballykissane Pier, and the Irish Volunteers in Kerry.
If anyone has information about, or photographs of, the following members of the Irish Volunteers, they are asked to get in touch with editors Owen O'Shea (087 7870070) or Bridget McAuliffe at kerry1916book@gmail.com.
Pat Griffin from Listowel who worked in McKenna's Hardware
Servelus Jones, a tailor from Listowel
Patrick (Paddy) Landers from Listowel, a blacksmith and footballer
Joe Mahony from Listowel, a solicitor's clerk
James Sugrue from Listowel, who worked as a drapery assistant
<<<<<<


Christmas Fun at The Seanchaí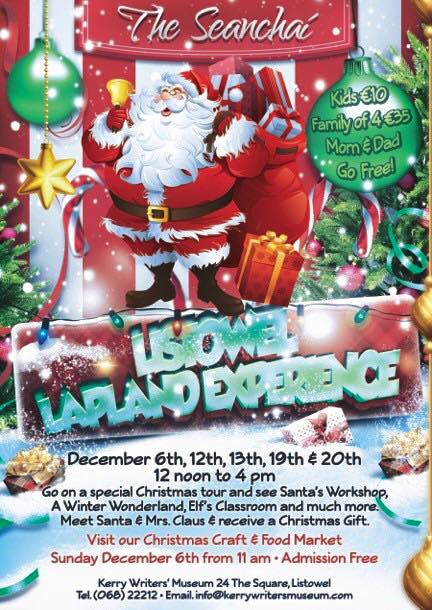 <<<<<<<<


Christmas in Ballybunion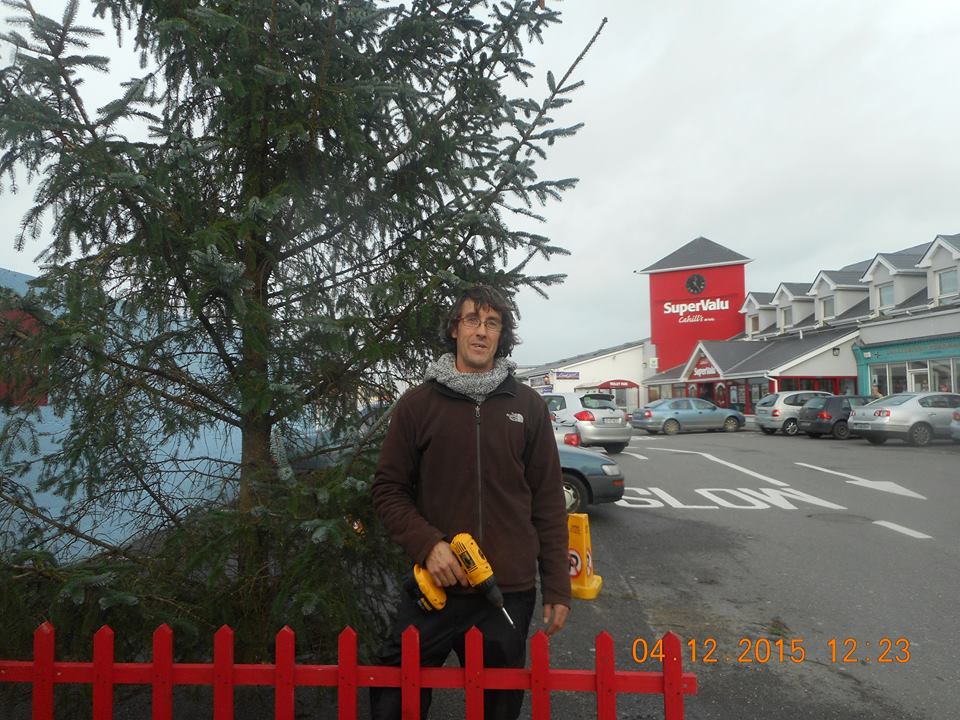 This is Jason who brings us our daily pictorial update from Ballybunion on Facebook. Here he makes a rare appearance at the other side of the camera as he helps to erect Ballybunion's tree in Super Valu carpark. They switched on their lights last night (Dec. 6 2015)