Upper Church Street, Listowel 2020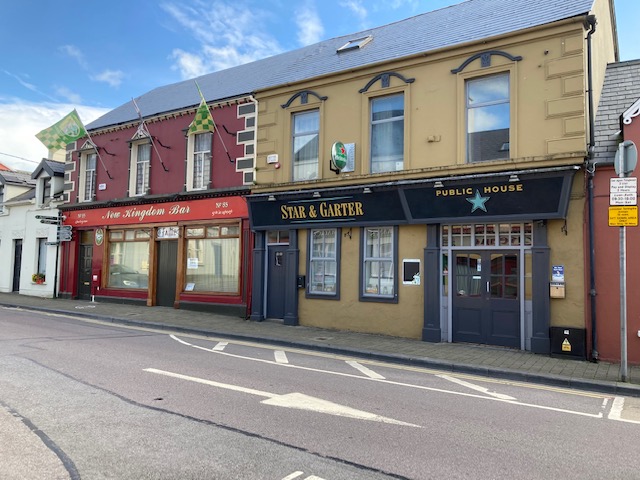 <<<<<<<<<<
Football Photos from The Kingdom
Recently a man called Kieran McCarthy shared on Facebook some old photos from the heyday of Kerry football. He had salvaged the photos from The Kingdom newspaper as it closed.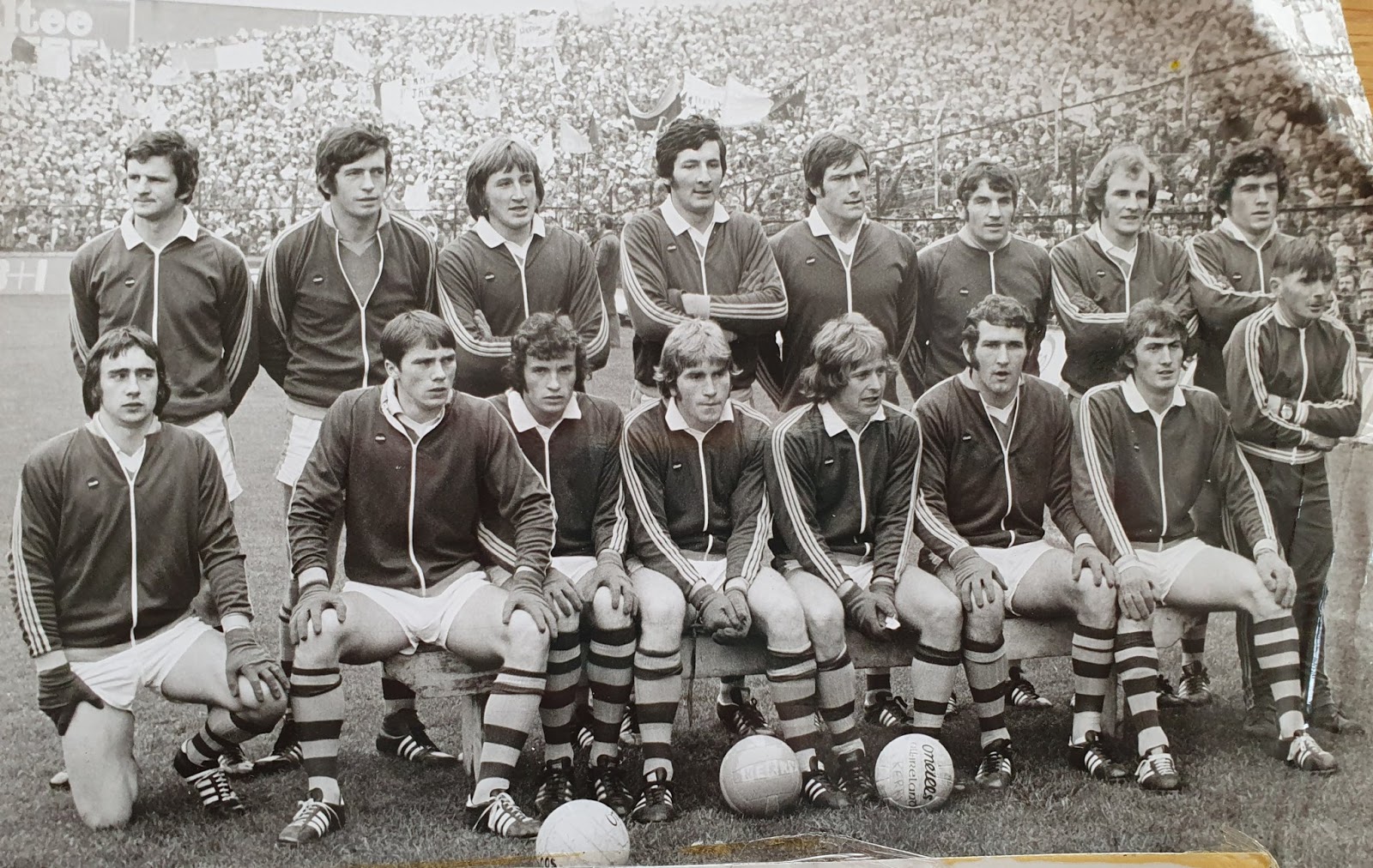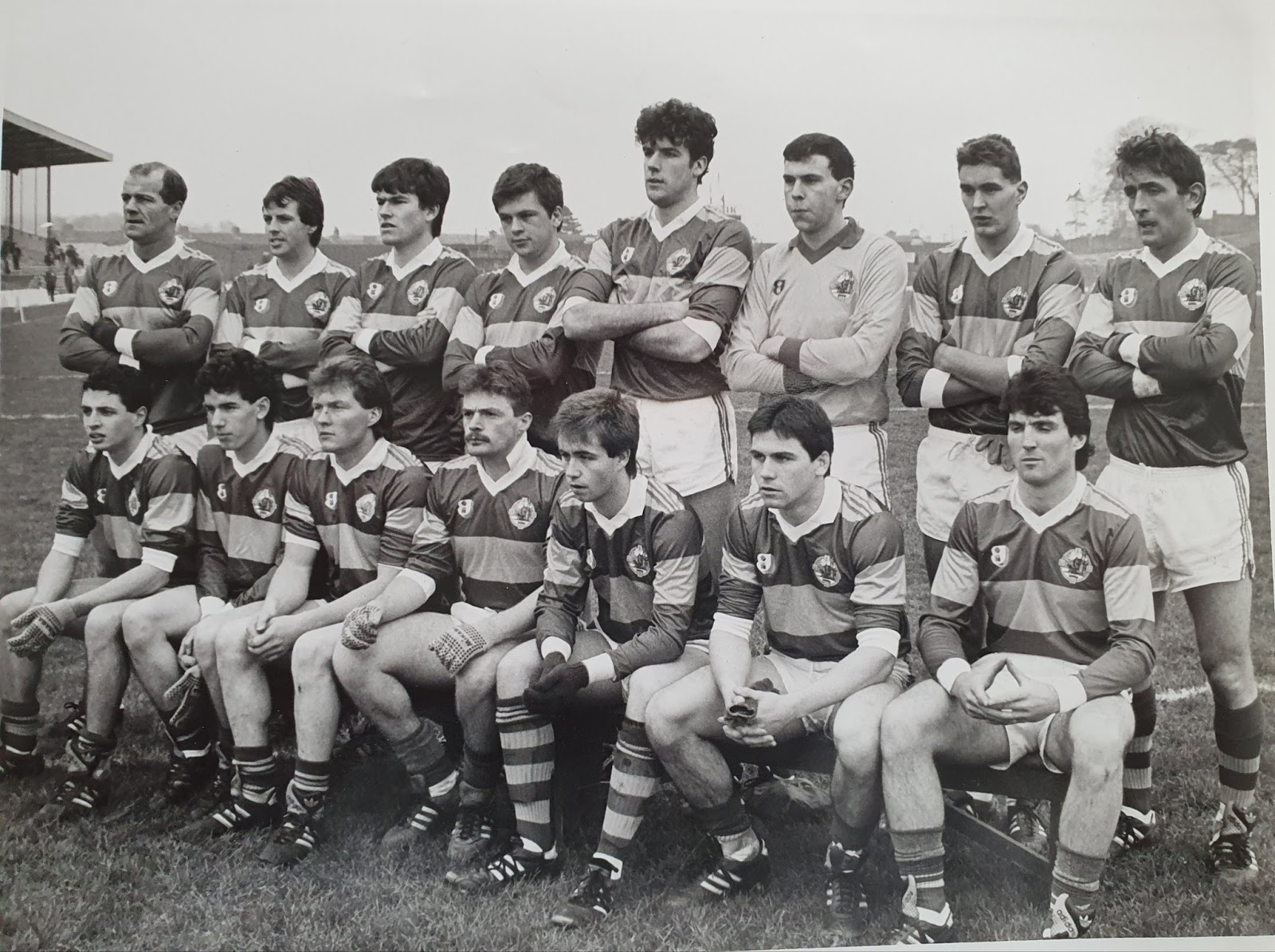 <<<<<<<<<<
Tubrid Well, Milstreet
Ireland has some really lovely holy wells. Tubrid, outside Milstreet is one. I visited it during my recent staycation in North Cork. It had changed little since I last visited it about 40 years ago. The row of cups for drinking the well water was gone. If you wanted to drink, you had to scoop the water up with your hands.
There were also lots of benches in memory of people who had passed on.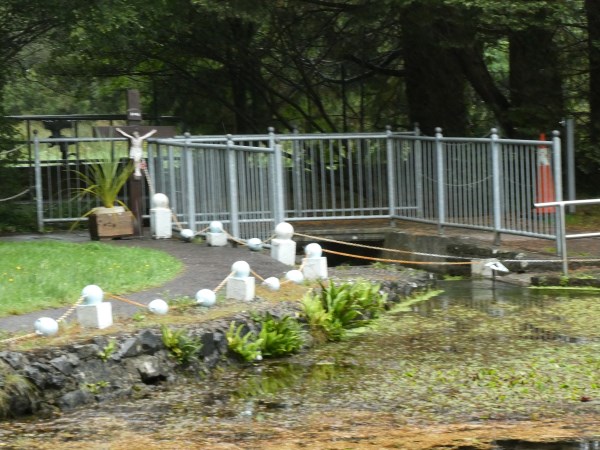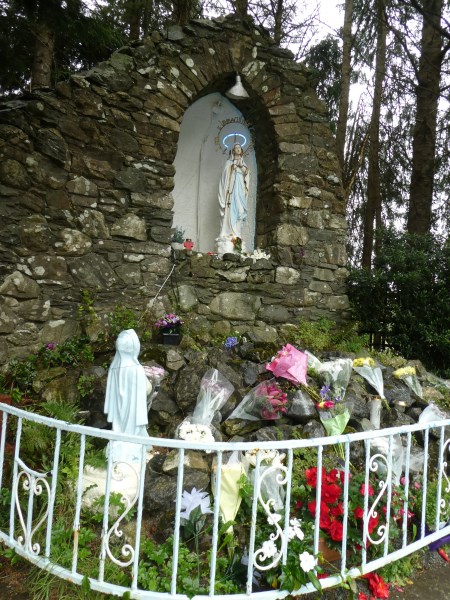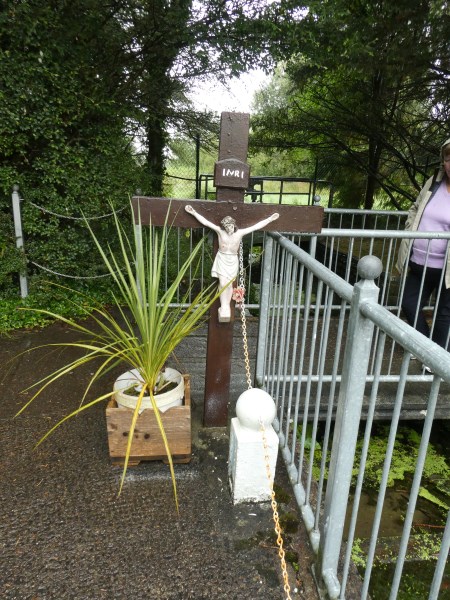 <<<<<<<<
A Football Match in 1927
Sports writing often throws up some gems of journalism. Here is one from what was obviously a horrendous mismatch.
New York NY Irish American Advocate 1925-1927
April 4

North Kerry and Kerry Selected match in Listowel————————–

Shortly after the advertised time, the teams were set in motion and from the throw-In North Kerry pressed strongly, but were unable to penetrate the sound defense of the opposing back division. Give and take play followed, and North Kerry, who appeared to be the better trained combination, took the lead and the short whistle found them leading by four points to nil.
On resumption the Kerry selected team showed up to better advantage, but were unable to cope with the sustained rushes of their opponents, who were ably led by the indomitable Con Brosnan. ' Towards the finish play lacked somewhat in vigor and interest When the final whistle sounded the score stood: North Kerry, 7 points (and the disputed goal); Kerry Selected, nil. For the winners. Brosnan, Mahony, Stack, Kearns, O'Sullivan and Walsh were most prominent, while for the losers Barrett. Moriarty and Landers gave an able exhibition of the Gaelic Code. The match was refereed by Tom Costelloe, one of the old Kerry champions, and gave admirable satisfaction.
<<<<<<
Asdee Players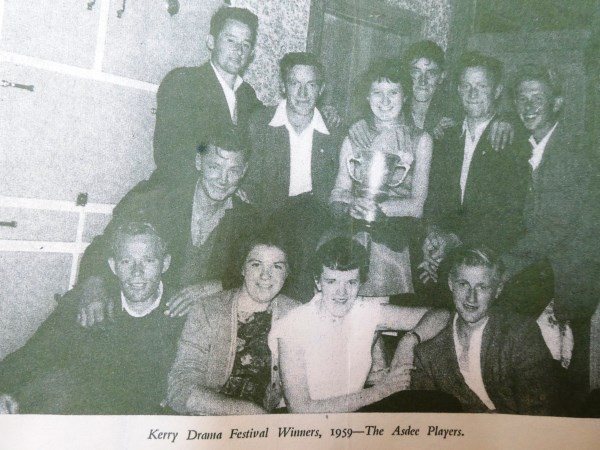 I'm on the trail of these names for Josie.
Tom Walsh wrote this;
I think the (only) man in the middle row is Stevie Denihan.
Stevie was a blacksmith, his forge was near Kilcolman Creamery.
I have another sleuth on the job of finding the names. Apparently this drama group was a fairly extraordinary one going on to win the All Ireland Drama festival with a play written acted and produced by local people.