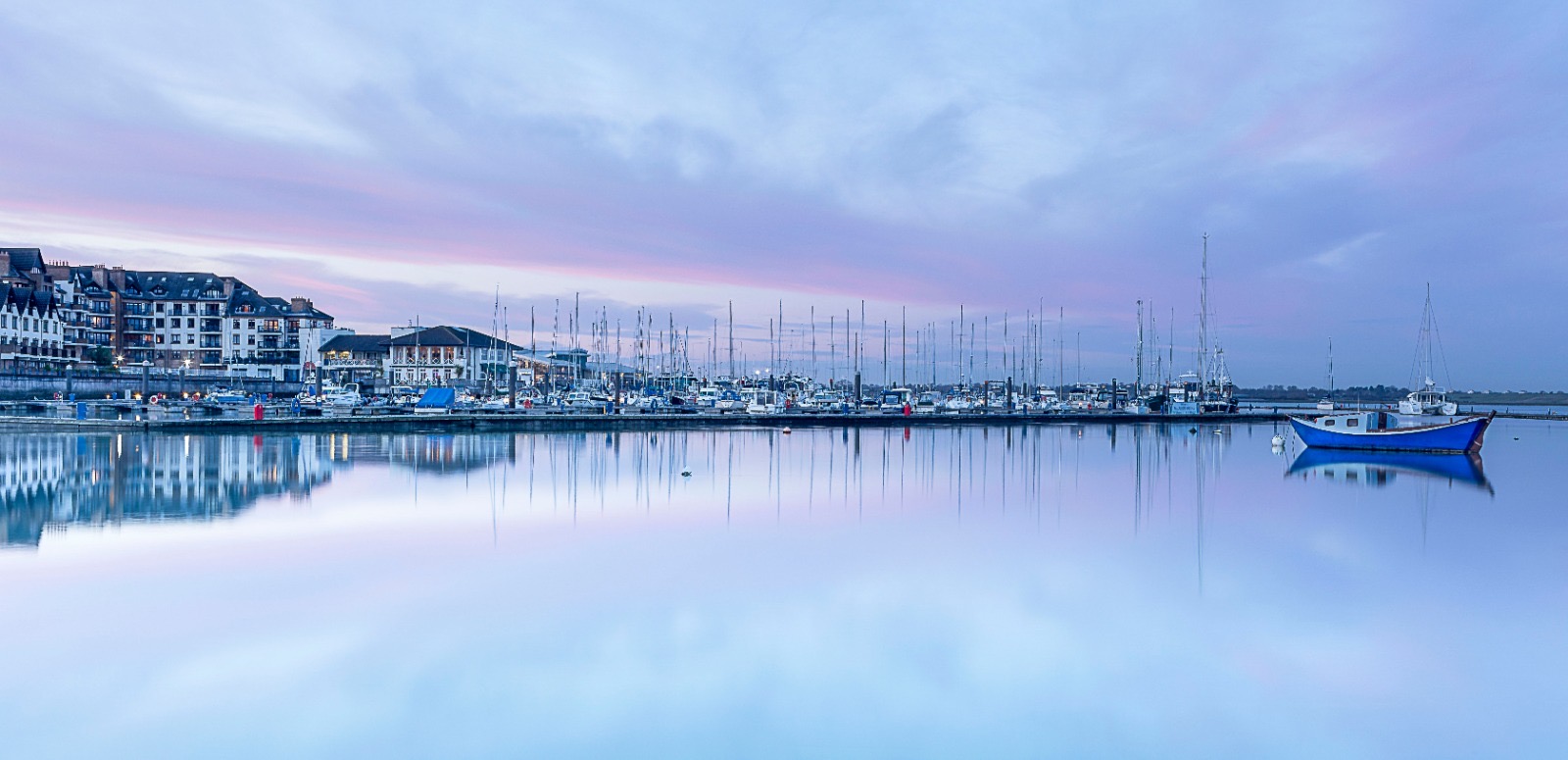 Photo of Malahide Marina by Eamon ÓMurchú
<<<<<<<<
The Scholars Return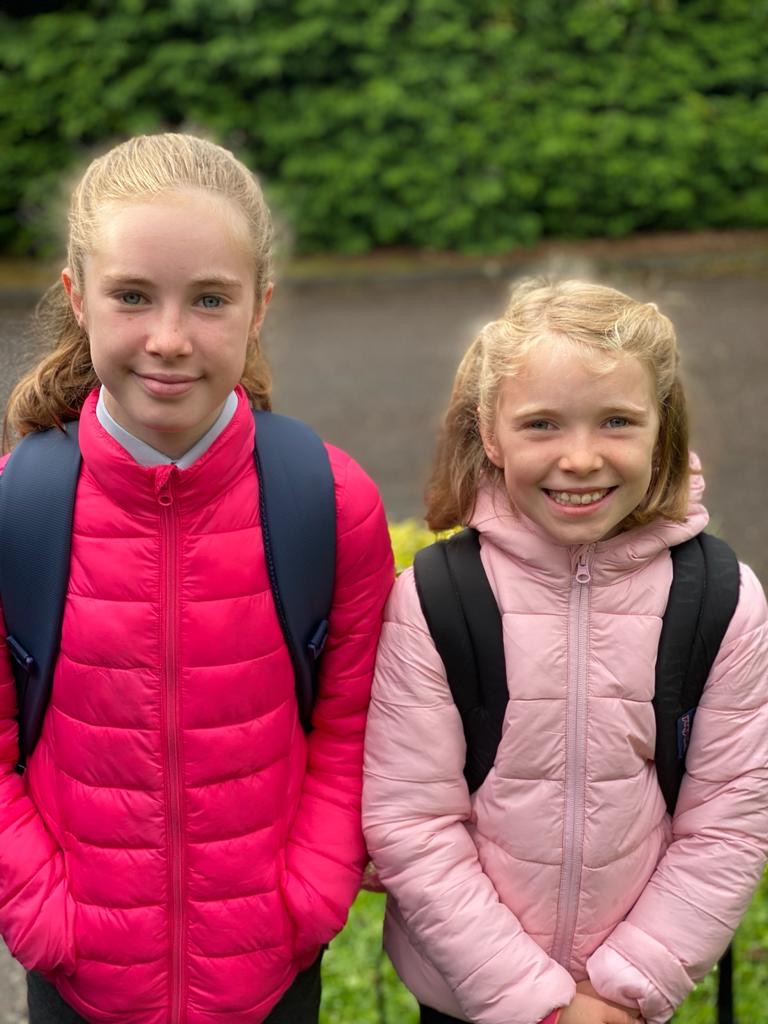 Two of my little girlies returned to Gaelscoil Uí Riordáin yesterday. A semblance of normality is restored.
<<<<<<<<<
Summer 2020
We're keeping a distance of 2 metres from each other. Meanwhile the Feale is in full spate after weeks of wind and storms.
<<<<<<<<
Listowel ladies on a trip to Ballybunion in 1946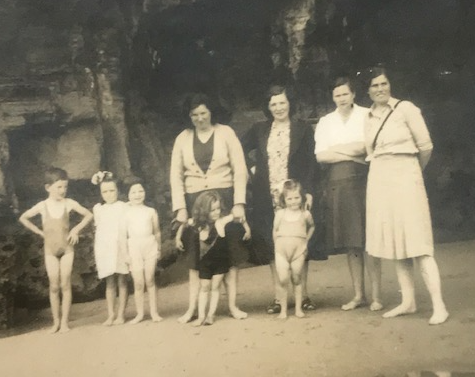 Maisie McSweeney, Kirks O"Flaherty, Josie Flynn(Madden), Babe Jo Wilmot
Photo from Eileen Sheridan
<<<<<<<<<<
Tricycle Memories
This lovely old photograph is from the Danny O'Sullivan archive. It was taken during a carnival in Kanturk when every young fellow who had a tricycle was invited to take part in a tricycle race with tickets to some of the rides as prizes.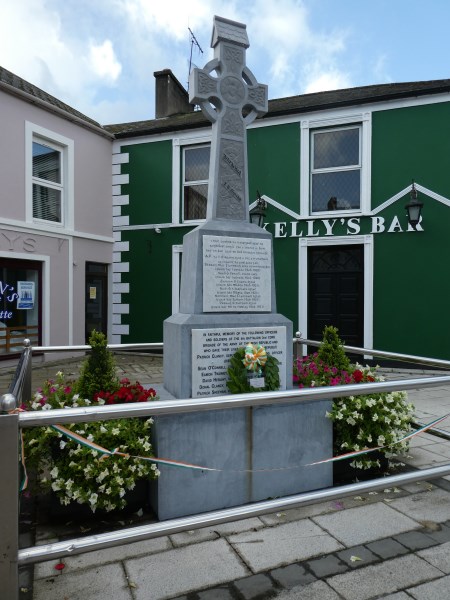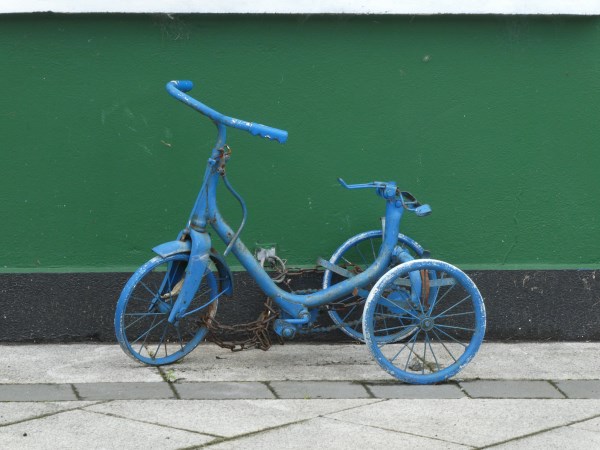 On my recent visit home I spotted this old relic in The Square. I wonder if it is one that took part in the famous tricycle race.
Another bicycle used for decorative purpose at the bridge.
<<<<<<<<<,
Imithe Romhainn ar shlí ne Firinne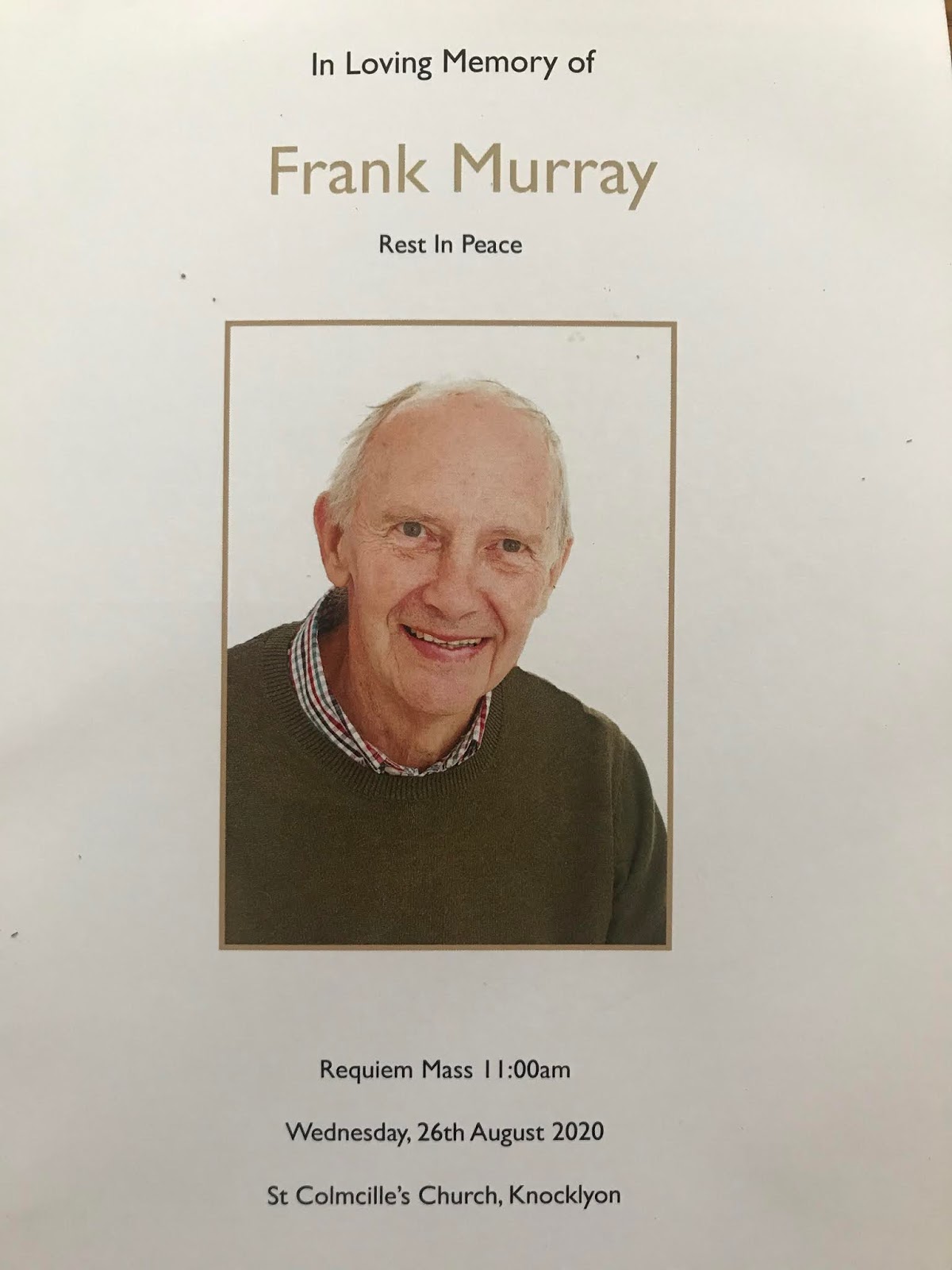 Frank Murray was laid to rest in his adopted Dublin this week. Frank, whose family lived and traded in Main Street, Listowel was very proud of his Kerry roots. He was one of that cohort of boys (some girls, but mostly boys) who grew up in Listowel in the 1950s and 60s and went on to form a tight old boys network in Dublin.
News of his death was brought to me by a fellow teacher who had fond memories of him.
Hi Mary,
My first Principal when I started teaching in St Mark's Community School, Tallaght was Frank Murray. His funeral is tomorrow in Knocklyon, Dublin. He was a wonderful, inspirational person and had a huge influence on so many people. The tributes that are on RIP.ie indicate that. Many of the tributes are from People from Listowel where Frank was from. I thought of you and wonder if the people of Listowel realise the wonderful person that Frank was. His legacy lives on.
Thanking you,
Enda Timoney.
( Enda also sent me the picture of the funeral leaflet at the top of this piece)
I went to RIP.ie and I'm producing here just a few of the many tributes to Frank.
I have known Frank since he marked me as a tenacious half-back on the Listowel Emmets Minor Football Team in 1960 and 1961 when I played for Ballylongford O'Rahillys.. We became firm friends in UCD and was a great help to me later on as a Department of Education Official whenever I had a problem during my time as College Principal. I always enjoyed meeting him in Croke Park. He was always a loyal Listowel and Kerryman.
I have known Frank from our days back in Listowel. A gentleman and good friend to a lot of people
I was a pupil at St Marks in the 1980s. Mr Murray was absolute gentleman. I have very fond memories of him giving some inspirational talks during assembly. His wisdom and words have influenced my life to this day. An inspirational school principal. A passionate kind and caring teacher. Sincere condolences to the Murray family. May rest in eternal peace.
To Barbara and family: I'm sure you can take some consolation in the fact that Frank reached into so many people's lives, in so many ways. He was a huge support to me in my nervous early days as a Principal. He always had time for people. He imparted wisdom and wit. He lit up every room he walked into with his banter and his brilliant smile. At a time when education needs all the leadership it can find, we must mourn the loss of a brilliant man, a natural leader, a wonderful warm human being.
Sincere sympathy on Franks sad passing to his wife Barbara and Michael, Catherine and Conor. To his sister Pat , Tom Muldoon and the extended Murray family. Frank was always a proud Ashes, Listowel Emmets and especially a staunch Kerryman. May the sod rest lightly on his gentle body. R.I.P. Vincent Carmody.
Our deepest sympathies to Barbara, to his children Michael, Catherine, Conor and to the extended Murray family at this very sad time. My great memories of Frank go back a long time and to his native town of Listowel. His contribution to Irish education was considerable at school level, at management level and in the Department of Education and Skills. Frank was a hard worker, a great listener, a sound adviser and was always friendly and warm, both personally and professionally. He loved the GAA and Croke Park was his second home for many years. Kerry playing in Croke Park was icing on the cake for Frank. It was always great to be in Frank's company and it was a great privilege for me to be one of his close friends over so many years. A real gentleman. May he rest in peace.
Kathleen & Eamon Stack
Frank was a true gentleman whether it was as a Headmaster, in the Department or in Croke Park. His ready smile and bit of "banter" always lifted any gloom that might be hovering around. Ni bheidh a leithead aris ann.
Mr Murray as I called him was my headmaster in St Marks Community School back in the early 80's. I have many fond memories of Mr Murray, he was so passionate about making the school and his students realize how important it was to work together. He was a good man who was very fair and fought hard for so many of his students he was way ahead of his time. I am not just saying this because he has passed I have always felt he helped me and many of his students, he lead by example. I consider myself very lucky to have benefited from all his hard work. He was a good man and a gent.
Ar dheis Dé go raibh a anam dílis.