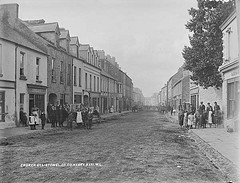 Church St. as it used to be in the bad old days.
It is a very different place today with some of the classiest shops in town.
One little gem is Flavin's,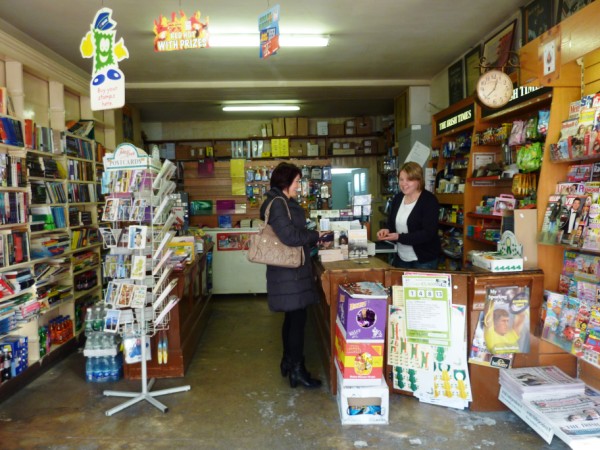 This lovely little bijou is a throwback to a more relaxed age when you could buy a bit of this, a smackerel of that, have a chat with the shopkeeper and come back and do it all again tomorrow. It is very important that these little shops with their individual character are supported and appreciated by the people of town. It is difficult to be a sole trader in these tough times but I hope to be buying my newspaper in Flavins for many years to come.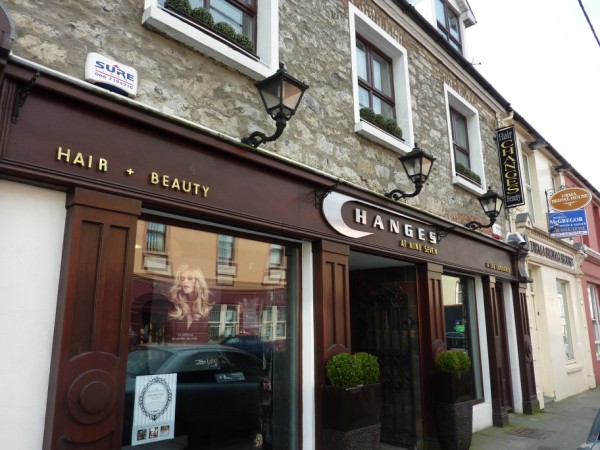 97 Church St. is a very glamorous hair and beauty salon. Its proprietor, Danny Russell, is a very enterprising business man. I called last Weds. to have my tresses attended to before the photo shoot for the launch of NKRO's St. Patrick's Day post cards. When I told Danny about our Week of Welcomes and the 45 visitors we are hoping to attract to town, Danny immediately offered to give a 20% discount to any visitor attending our WOW. So if you are planning your trip to our festival anytime between Aug 3 and 10th. and you feel like having your hair done in very swish surroundings Danny's new partnership with NKRO will see you get 20% off.
And the photo of the post card launch……..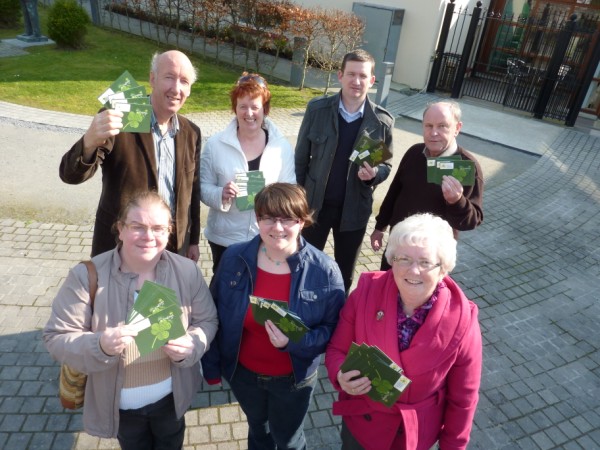 There we are; Maria Leahy, Grace Kelly and me in front. At the back Joe Harrington, Kay O'Leary, Ger Greaney and Tom Fitzgerald. We are officially launching the postcards on Friday night along with our website unveiling.
http://www.northkerryreachingout.com/
The website is a work in progress. We are adding new content all the time. If you are reading this and you are in North Kerry, come and join us in The Seanchaí on Friday next at 7.00 p. m. We are having a bit of a hooley to officially launch our site onto the WWW.
——
Back to Church St. where its oldest resident was 100 on Saturday.
This is a newspaper clipping from a few years ago of Willie Keane accompanied by his son, grandson and great-grandson.
Happy birthday,Willie.