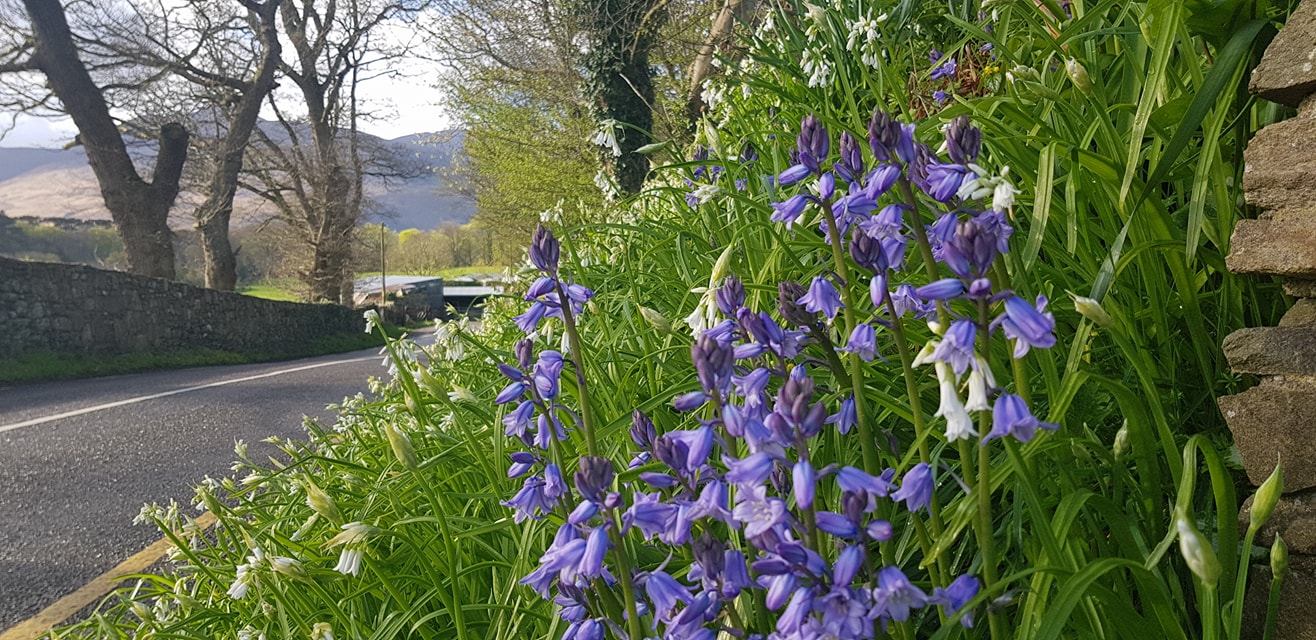 Photo: Chriostóir Grayson
<<<<<<<,
Church Street in the Rare Old Times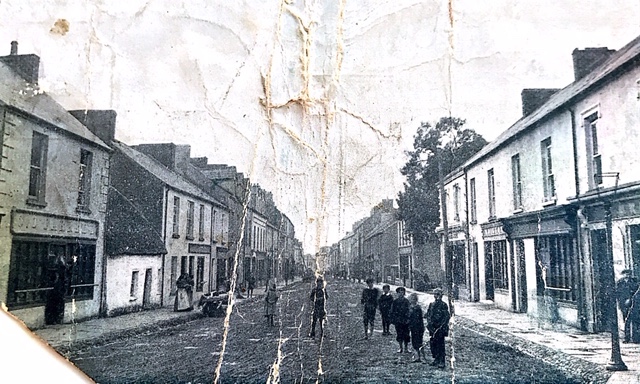 Denis Quille sent us this old photo of Church Street. Notice the thatched house, second building on the left of picture. That is where Lawlees is now.
<<<<<<
Women in Media 2018
I told you a while back that I was at this great event and then I forgot all about it until now. This year as ever there were some great discussions. I particularly benefited from a discussion on bullying, cyberbullying and sexting Sinead Burke, a very able and impressive little person and James Kavanagh, a Snapchat, Instagram influencer were two of the star turns.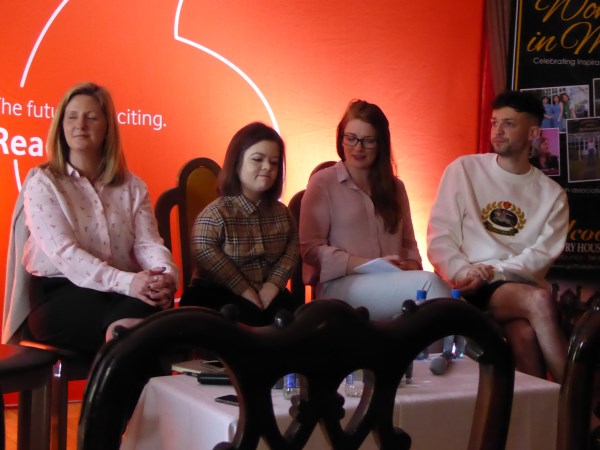 I met lots of Listowel people whose photos I took and I hope they will forgive me that I forgot about them until now.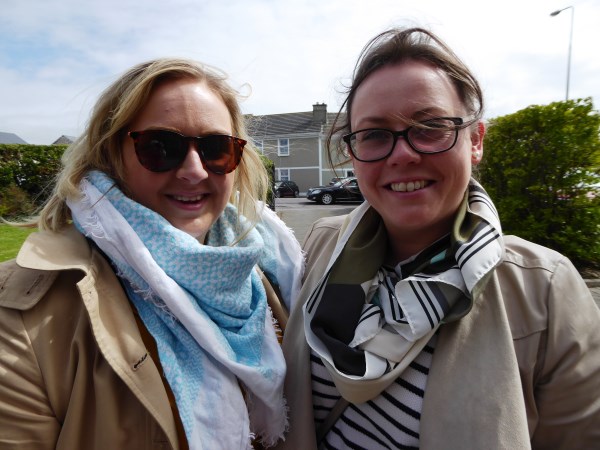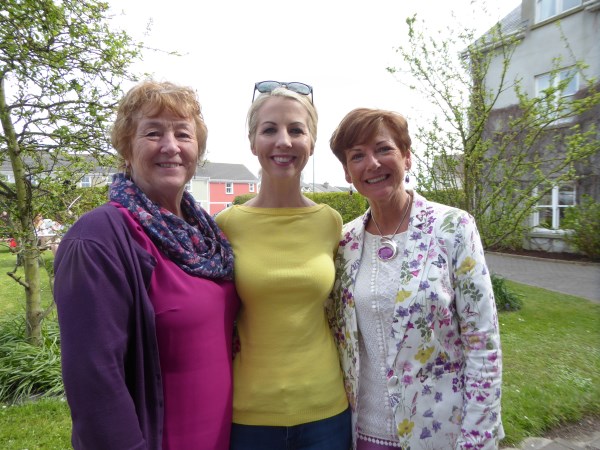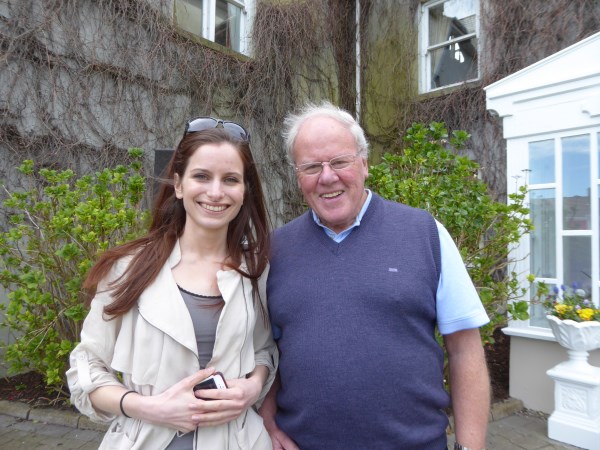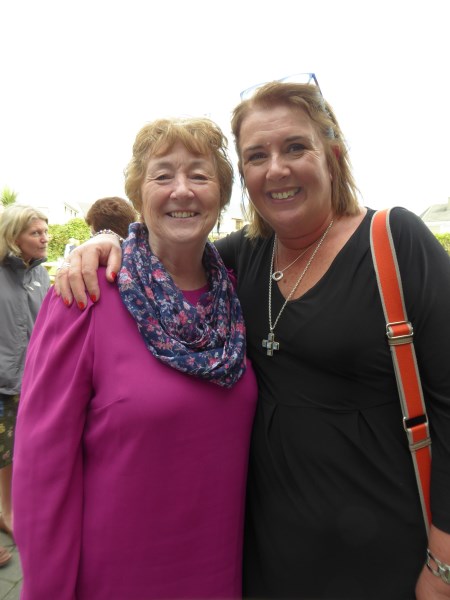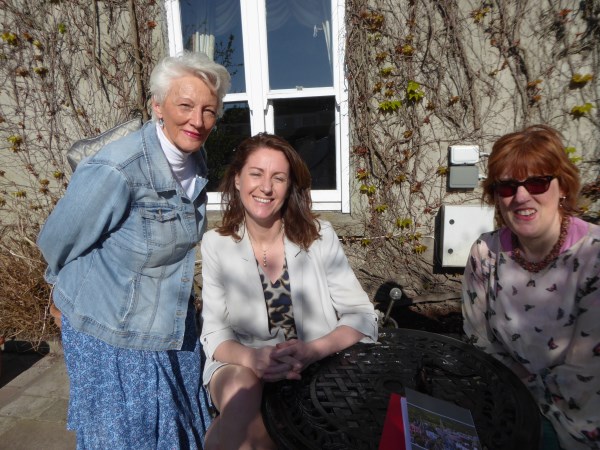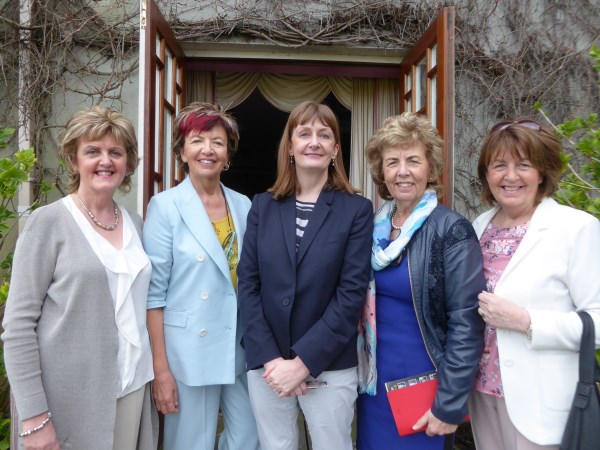 These ladies are not actually from Listowel. They are Limerick ladies with Rachael English but they love Listowel.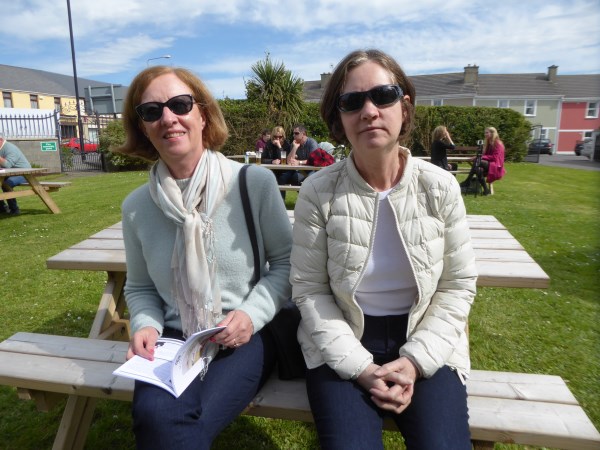 <<<<<<<
The Good Wine 'Til Last
The very last event of the WinM conference was not on any programme. It was like a little extra treat for people like me who stayed until Sunday and it was on the theme A Picture Paints a Thousand Words. Along with Jerry Kennelly and Michelle Coper Galvin were some of the movers and shakers in Irish photo journalism and they showed us some of the best of newspaper photos of the past while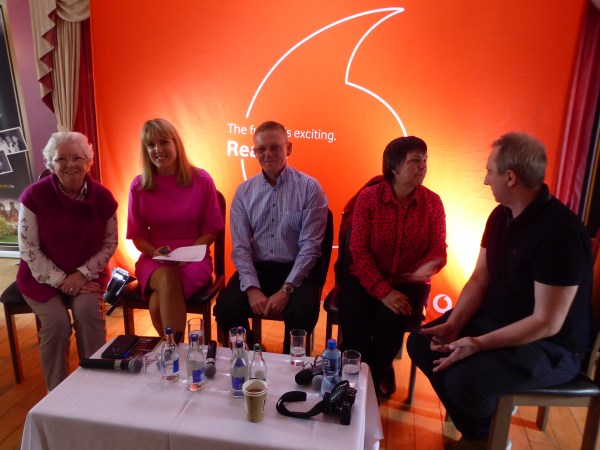 There I am in exalted company, your humble photographer rubbing shoulders with some of the best.
Below are some of the photos they showed us. I took photographs of the monitor so the quality is not great. Most of the photos you will have seen before as they are prizewinners and have been singled out as the best of their genre.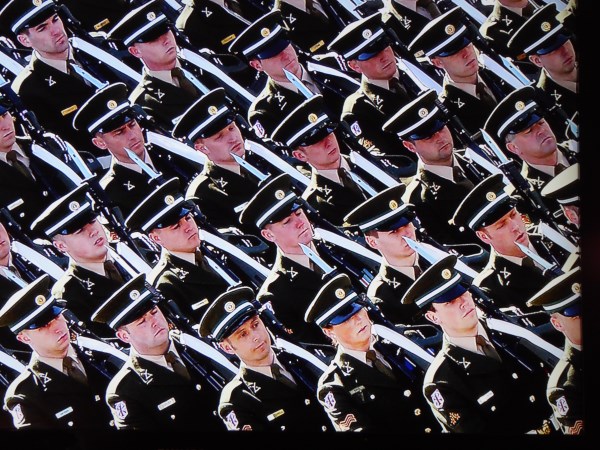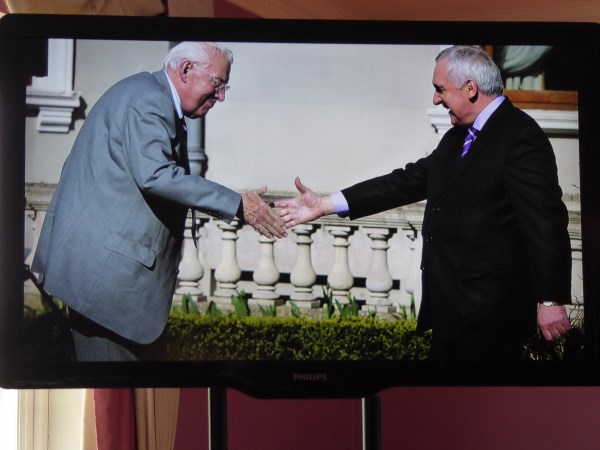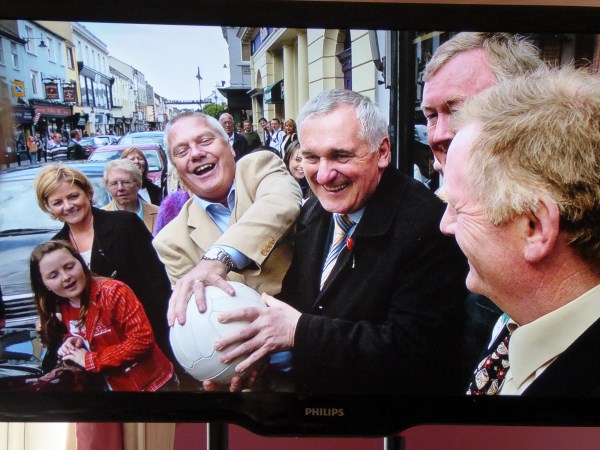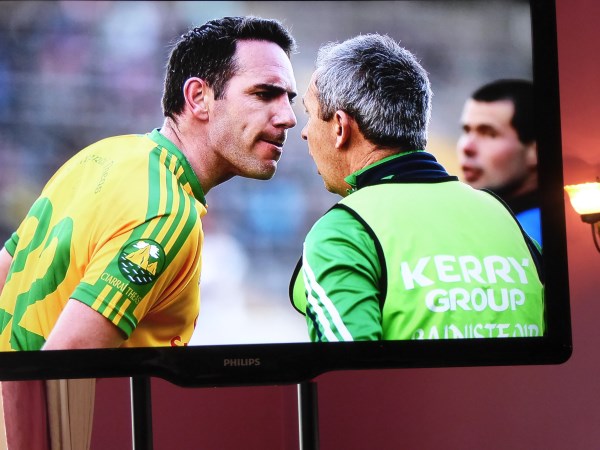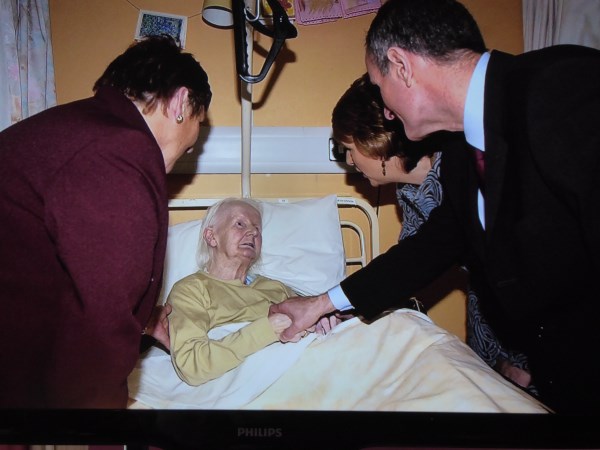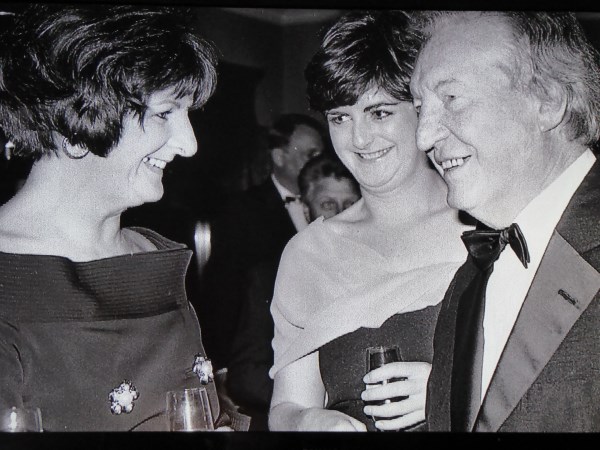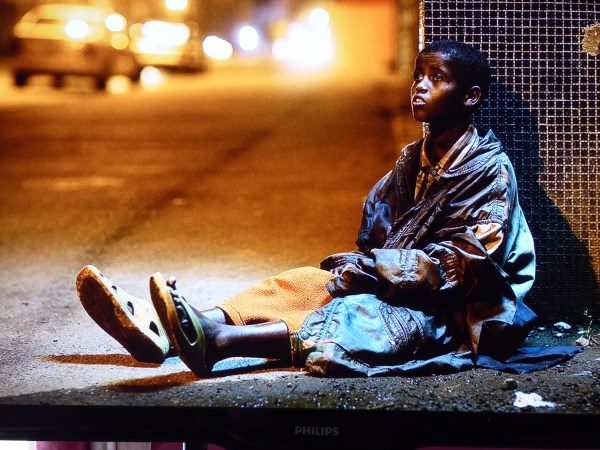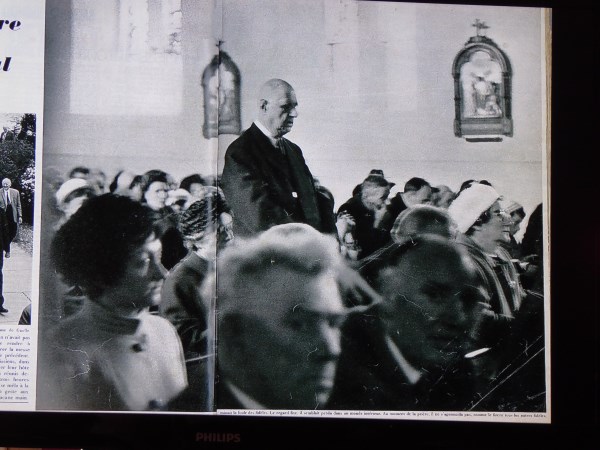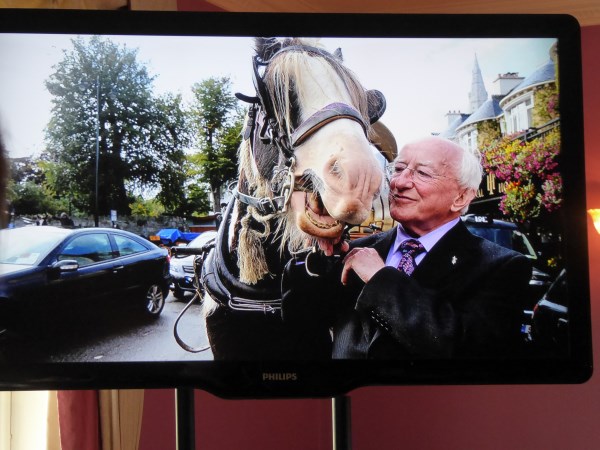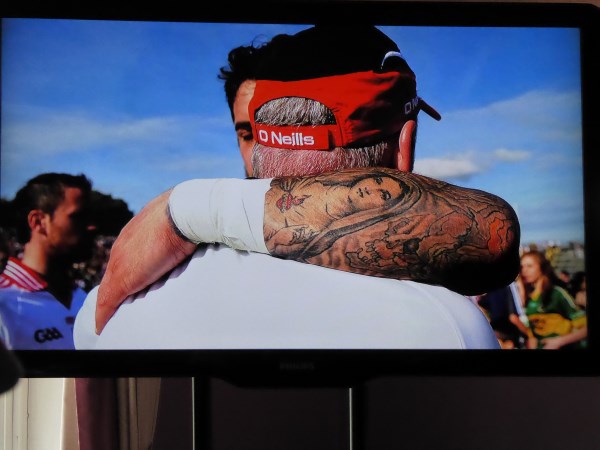 I am truly in awe of these masters of their craft.
<<<<<<<<<


Who was Redmond O'Hanlon?


Do you remember last week I brought you an essay on a stranger's attempts at grappling with Kerry idiom? That stranger from The North was none other than local man, Luaí ÓMurchú.
Vincent Carmody informed me that Redmond O'Hanlon was the pen name adopted by Luaí in his essay writing. Luaí's son Eamon, at my reques,t filled us in on a few details, e.g.
Who was Luaí ÓMurchú?
Who was Redmond O'Hanlon?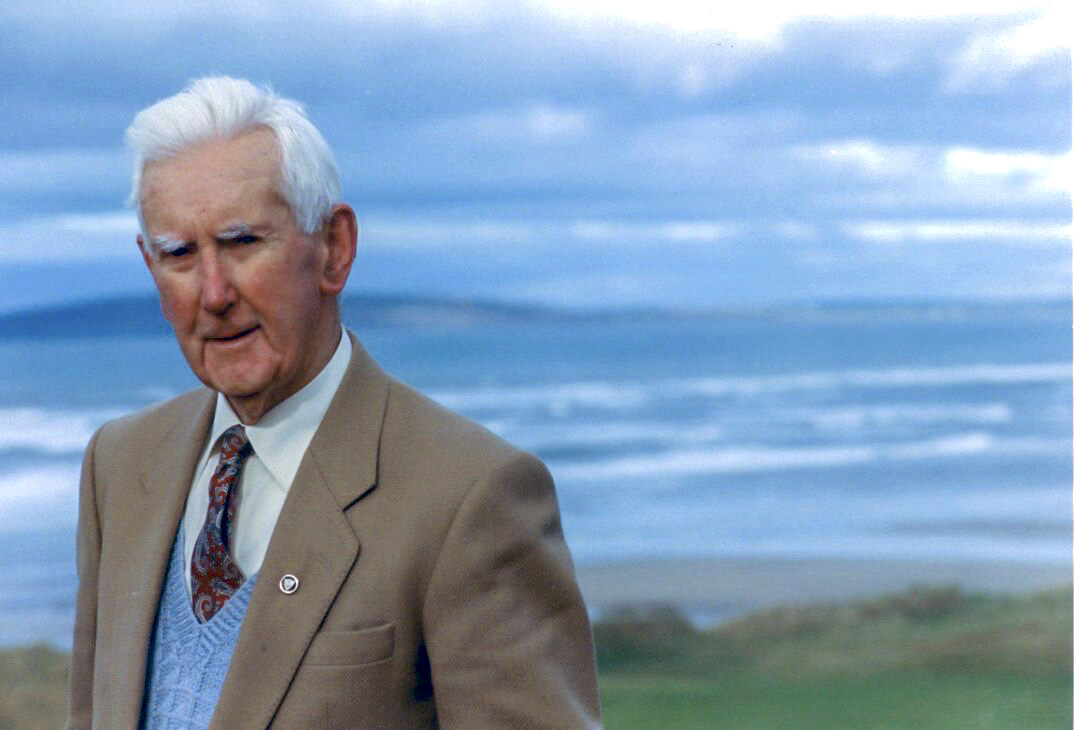 Luaí Ó Murchú
Luaí Ó Murchú was reared in South Armagh, but spent most of his life in Listowel, Co Kerry. He was born on 30 May 1909 in Netownhamilton. He was educated in Ballymoyer School (where his father was Principal Teacher), St. Mary's College Dundalk, and Salesian College Pallaskenry. He was a playing member of St. Killian's Football Club between 1928 and 1940, winning an Armagh J.F.C. medal in 1940; during that time he served as Club Secretary and reperesentative at County Meetings; he was a member of the Armagh team which won the Ulster J.F.C. in 1929, and registrar of Armagh County Committee in 1933.
He joined the Civil Service in 1934, his employment eventually taking him to Listowel, Co Kerry, in 1946, where he played a prominent part in the founding and development of Writers' Week, Listowel. He was a founder member and first Chairman of Listowel Writers' Week. (1971-
1977)
A writer and broadcaster in both Irish and English, South Armagh has provided the background to much of his creative work. Many of his stories have been broadcast on BBC Radio and Radio Éireann. Other stories have appeared in The Irish Press and in various publcations. Over the years he contributed numerous articles and reviews to newspapers and periodicals including Inniuand Comhar. Much of his writing in English was under the pen-name Redmond O'Hanlon. He published the history of his local football club "St. Killian's G.A.C. Whitecross" in 1996, and his collection of short storties "Journey Home" was published in 1997. He died in 1999.
"He adopted the pen-name of Redmond O'Hanlon. Redmond O'Hanlon was a 17th century Irish Raparee who was born in 1640 at the foot of Slieve Gullion, a mountain which could be seen from my father's home-place in Whitecross, Co Armagh." Eamon ÓMurchú
Count Redmond O'Hanlon (1640–1681) was a "rapparee" or guerrilla-outlaw. He is often referred to as Ireland's answer to Robin Hood. Although born in impoverished circumstances, he was a descendant of the last O'Hanlon chieftain who was Lord of Airgíalla and Master of Tandragee Castle. O'Hanlon lands and property was confiscated when he was alledged to have been present at a fatal argument. He took to the hills around Slieve Gullion and became an outlaw, or rapparee. Many other Gaelic Irishmen flocked to his banner.
Like many dispossessed members of the Gaelic gentry, Count O'Hanlon forced the Anglo-Irish landowners and Ulster Scots merchants to pay for insurance against theft. Travellers under his protection were provided with a written pass, which was to be shown to anyone trying to rob them. Those who disregarded the Count O'Hanlon's passes or rustled from livestock herds under his protection were forced to return the stolen merchandise, then fined, and finally murdered if they persisted.
On 25 April 1681, Count Redmond O'Hanlon was fatally shot near Hilltown, County Down. According to popular account, he was murdered while sleeping.
——————–
Redmond O'Hanlon (Sung by Tommy Makem)
There was a man lived in the north, a hero brave and bold
Who robbed the wealthy landlords of their silver and their gold
He gave the money to the poor, to pay their rent and fee
For Count Redmond O'Hanlon was a gallant rapparee
Chorus:
Then hurrah for Count O'Hanlon
Redmond O'Hanlon
Hurrah for Count O'Hanlon
The gallant rapparee
He had a noble big, black horse that was his joy and pride
A brace of loaded pistols, he carried by his side
He roamed the hills and valleys with a spirit wild and free
Count Redmond O'Hanlon, the gallant rapparee
Chorus
'Twas high upon Slieve Gullion that he used to ply his trade
And Squire Johnson from the fews, this handsome offer made
He said "I'll give four hundred pounds to hang him from a tree"
But, not a man in all the land would sell the rapparee
Chorus
They sent the soldiers after him to try and bring him back
O'Hanlon only laughed at them upon the mountain track
And while the soldiers slept that night among the mountain gorse
He stole their guns and rode away upon his noble horse
Chorus
'Twas back in 1681 that Count O'Hanlon died
And still along Slieve Gullion's slopes, they speak of him with pride
And anyone will tell you from Rathfriland to Forkhill
That in the silence of the night, you'll hear him riding still
Chorus
<<<<<<<<
+ R. I.P. Margaret Broderick +


Margaret Broderick passed away suddenly on Thursday last. She was, up to her last moments, full of live. She was fun loving, lively and the heart and soul of any party. She will be greatly missed by her bereft family and by her many close friends. She is a huge loss to Listowel Writers' Week.
Ar dheis Dé go raibh a hanam uasal.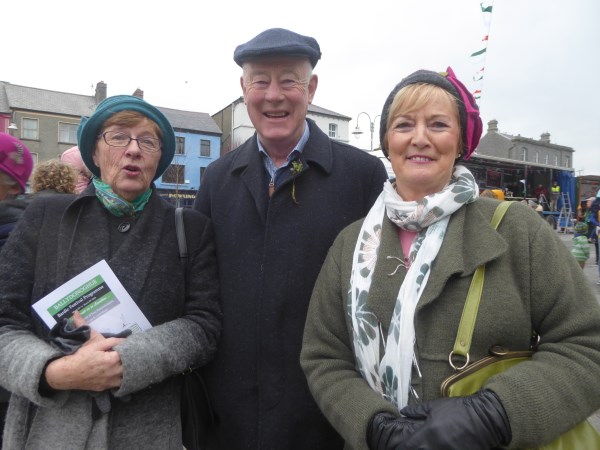 I took this photo in Listowel Town Square on St. Patrick's Day 2018. Margaret is with two people who were very dear to her, her husband, Fin, and her great friend, Madeleine O'Sullivan. They are on their way home from the mass in Irish that was broadcast on RTE.
Margaret was talking away to me as I was taking the picture. She was full of praise for the beautiful music and singing of Listowel's folk group. Many of those same singers and musicians sang those same songs for her funeral mass on May 7 2018.
Margaret would have loved her own funeral. Her beloved family played their parts to perfection. She would have been so proud.
Her clearly broken hearted Fin held it together to pay tribute to his lovely wife and to thank everyone who had tried in vain to ease the pain of losing Margaret.
Guím leaba in measc na naomh di.