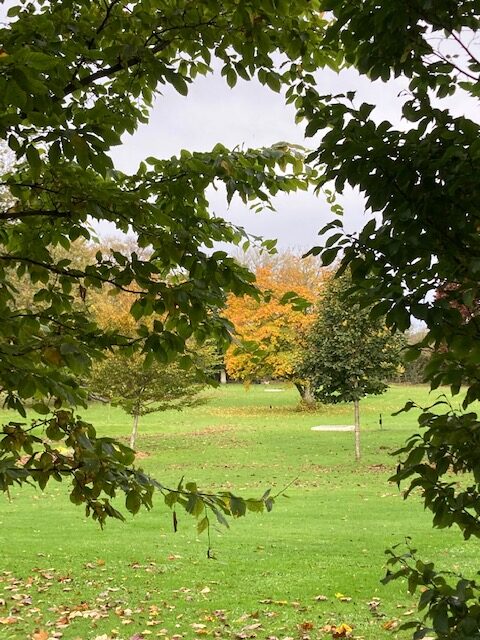 <<<<<<<<<<<
Putting it back as you Found it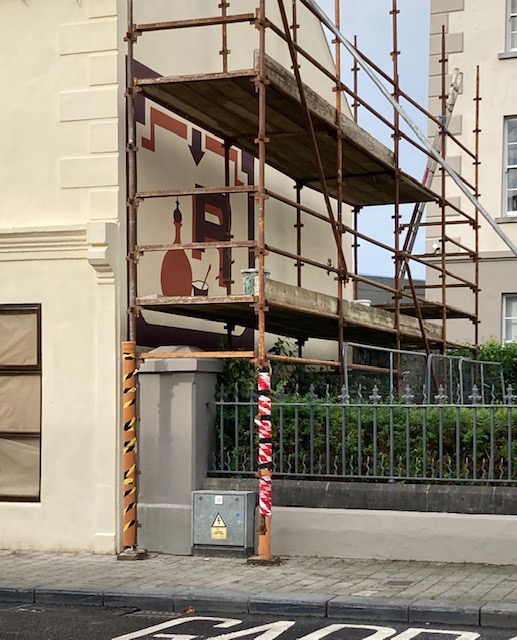 Martin Chute restored this piece of old wall art to look exactly as it did for decades.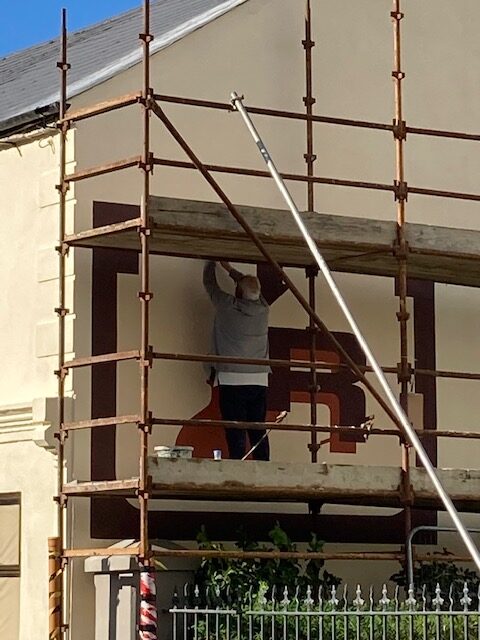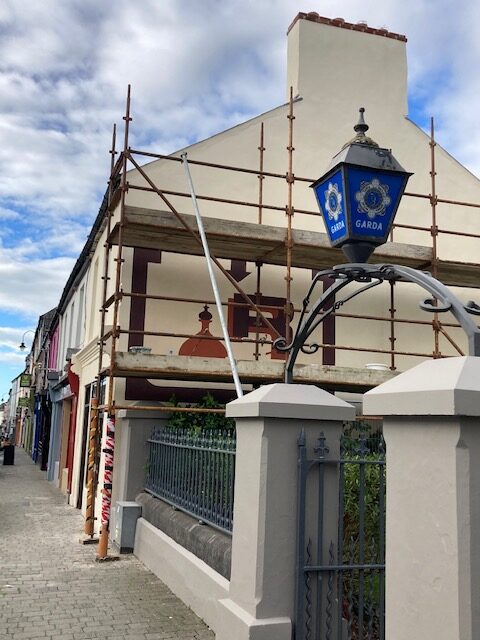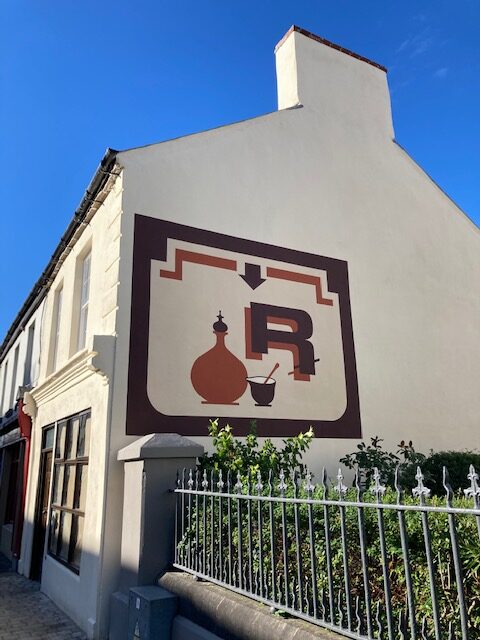 In case you were wondering the premises of which this is the gable used to be a pharmacy.
<<<<<<<<<
Colcannon
This traditional Irish dish is usually eaten at this time of year. Mattie Lennon tells us all about it and gives us the recipe.
COLCANNON.
By Mattie Lennon.
Did you ever eat Colcannon, made from lovely pickled cream?
With the greens and scallions mingled like a picture in a dream.
Did you ever make a hole on top to hold the melting flake
Of the creamy, flavoured butter that your mother used to make?
CHORUS
Yes you did, so you did, so did he and so did I.
And the more I think about it sure the nearer I'm to cry.
Oh, wasn't it the happy days when troubles we had not,
And our mothers made Colcannon in the little skillet pot.
It'that time of year again. Post- Autumnal Equinox. (I feel sorry for the Americans, since they call it the "fall" they can't use a word like "Autumnal".) Anyway we have less daylight than darkness. Kerry has won the All-Ireland football final, the Liam NcCarthy Cup is safe and sound in Limerick and the shops are stacked with masks, and all the grotesque trimmings of Halloween. This time of year conjures up images of scooped-out pumpkins, trick-or-treat and silhouettes of a witch on a broomstick partly eclipsing a full moon surrounded by wispy clouds. It is the time when, in bygone times, the veil between this world and the next was believed to be lifted. It replaced the old Celtic festival of Sámhain. Sámhain was the Celtic god of death.
If, like me, you grew up in the rural Ireland of the 'fifties and 'sixties you will be aware of different regional Halloween customs. However the one constant and nationwide feature was Colcannon. Yes, I know . . .if you Google Colcannon you will get info on a ballad group in Denver, Colorado with Mick Bolger as their lead vocalist.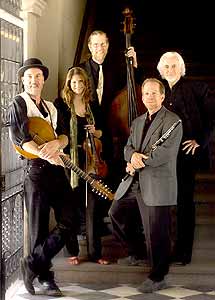 I wondered where they got the name from so, I contacted Mick who told me; "We got our name back in 1984. The band had been rehearsing to apply for a position as house band at The James Pub and Grille, in Boulder, Colorado. As the only native Irishman in the band it fell to me to make up a list of possible names. Colcannon was one of those names and we decided on it because it sounded Irish and was easy to pronounce. We eventually got a trademark on it since we were getting pretty well-known and didn't want any complications. Turns out we had some complications anyway but having the trademark helped ".
But the Colcannon of which I write is a simple and delicious dish of few ingredients and no need for lessons from a celebrity Chef for its preparation. Cál ceannann – (white headed cabbage) is a food made from mashed potatoes and cabbage, butter, salt, and pepper.
. In Atlantic Canada (especially Nova Scotia and Newfoundland), a local version of the dish is popular among those raised in rural communities,brought to the provinces by Irish and Scottish settlers.
The Welsh call their leek soup "cawl cennin", but I'm told there's no connection.
Did you ever take potato cake in a basket to the school,
Tucked underneath your arm with your book, your slate and rule?
And when the teacher wasn't looking sure a great big bite you'd take,
Of the creamy flavoured buttered soft and sweet potato cake.
I witnessed the cooking and consumption of Colcannon on rather large scale once. At a charity event, in the Wicklow mountains, Martin Byrne was faced with the task of feeding 1,500 people (no, that's not a typo) with Colcannon. What did he do? Well, I'll tell you. He manufactured a stainless steel trailer 8ft by 4 ft and mounted it on "ground-engaging" metal wheels which he salvaged from a defunct agricultural implement. He fitted a large valve in the rear panel; more about that anon. He then procured a half ton of spuds and the relevant quantity of green cabbage. After diligent preparation and the addition of appropriate seasoning the ingredients were put into the "trailer-full of water".
The whole assembly was driven in over an already blazing log fire. They say "a watched pot won't boil" but this one did. When it had reached the correct consistency Martin opened the aforementioned valve and the steaming H2o was released onto the ground. Then came the mashing. For this job he had designed and constructed a "two-man masher". Himself and his assistant Harry Farrington, on either side of the trailer, using plenty of elbow-grease converted the white and green load into appetizing fare. With a number of brand-new shovels one and a half thousand people were fed on Baltyboys hill.
The "loaves and fishes" of the Bible came to mind.
If you don't have 1500 people for dinner, at Halloween, and you want to try it on a smaller scale here's the recipe;
4 lbs (1.8kg) potatoes, or about 7-8 large potatoes ('old' potatoes or russet potatoes are best, waxy potatoes won't do)
1 green cabbage or Kale
1 cup ( 7 fl oz, 240 ml) milk (or cream)
1 stick (4oz, 120g) butter, divided into three parts
4-5 scallions (green onions), chopped
Salt and Pepper
Did you ever go a-courting as the evening sun went down,
And the moon began a-peeping from behind the Hill o'Down?
As you wandered down the boreen where the leprechaun was seen,
And you whispered loving phrases to your little fair colleen.
<<<<<<<<<
Greenway Official Opening
As well as the throng of politicians who headed our way for the opening of the 10kms.of Greenway from Listowel to Abbeyfeale, there were many local people present on that lovely morning in October 2022 to welcome this long awaited amenity.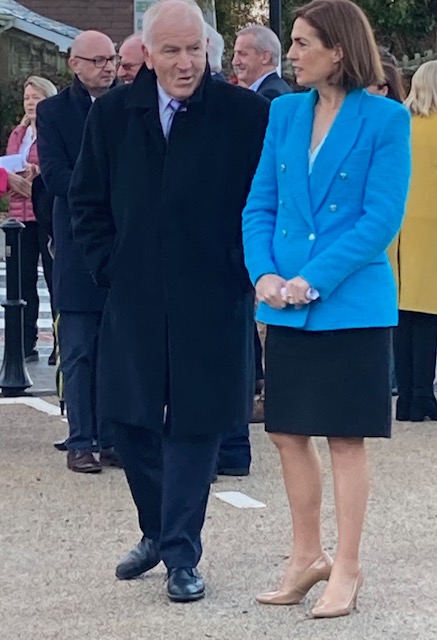 Jimmy Deenihan with Minister of State, Hildegarde Naughton.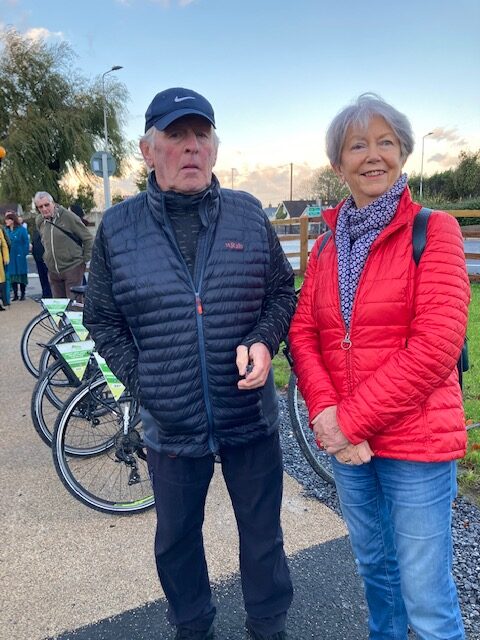 The Caballs from Limerick, who are keen walkers, had already walked the greenway before its official opening.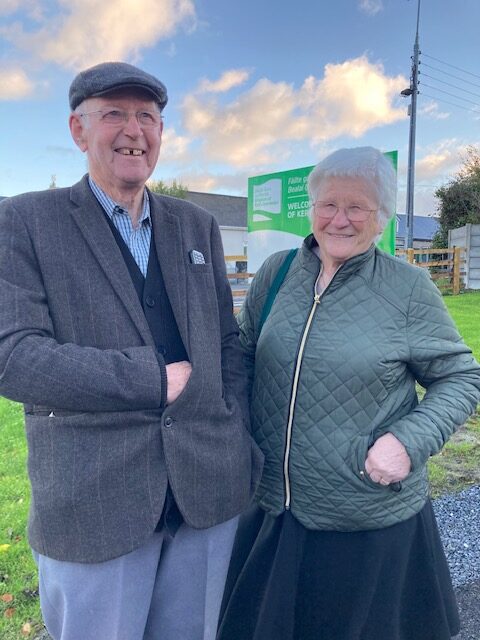 The Fitzgeralds from Knockanure welcomed this new walkway.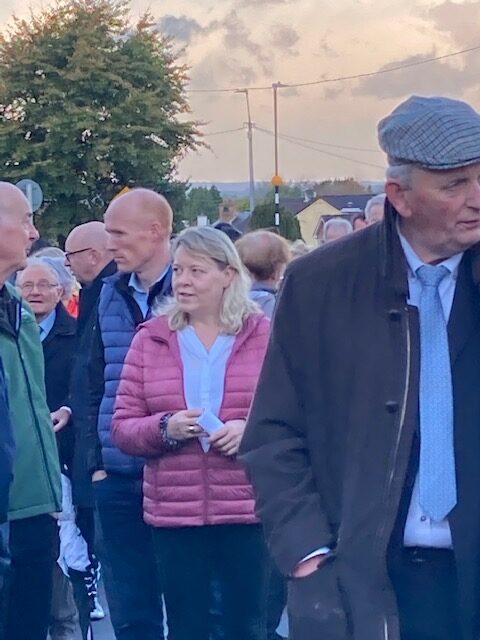 I spotted Joan Flavin in the crowd. Joan is a keen cyclist. She will surely be cycling here shortly.
<<<<<<<<<<<
Pitch and Putt, The Early Days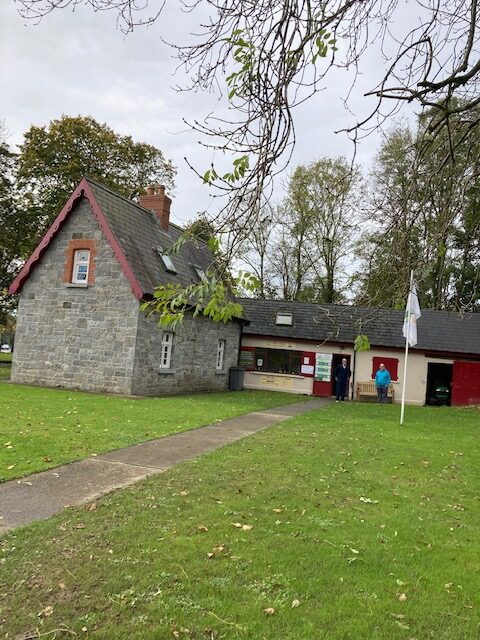 Dave O'Sullivan did a bit of searching for us in the newspaper archives.
The Kerryman of May 22 1971 gave a bit of the background to the location for this recreational facility.
Kerryman April 1 1972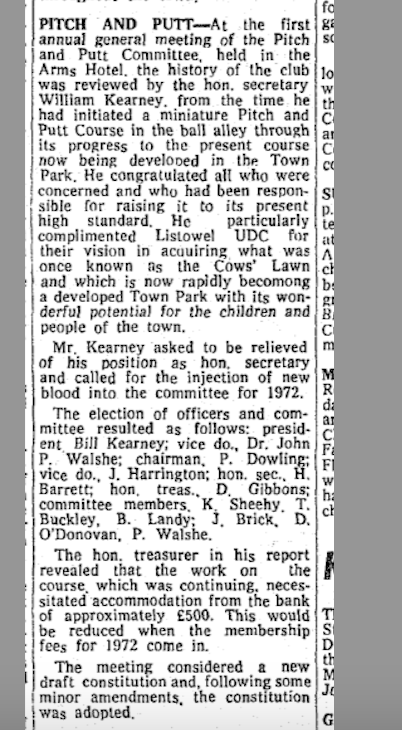 The course opened first with 9 holes and a further 9 were later developed.
<<<<<<<<<<<
At the Food and Craft Fair
Sunday October 30 2022
The Fair is a celebration of local food produce. I photographed a few local food producers.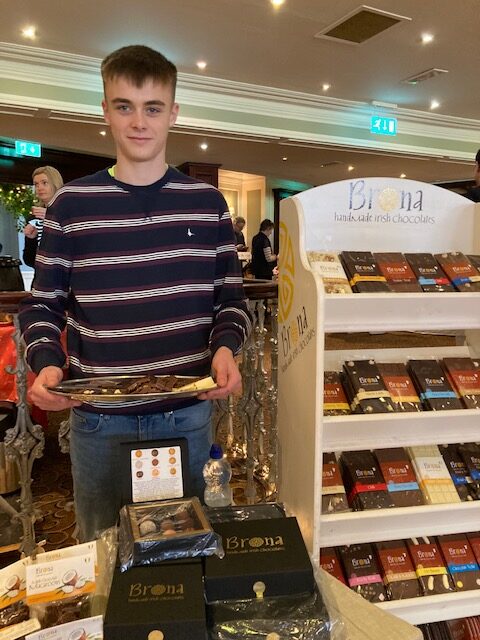 Brona Chocolates is a family run high end artisan producer of delicious treats.
The one of the family who was on duty on Sunday was a credit to his parents, charming, chatty, knowledgeable about his product and willing to share his involvement with his family company. He is incentivised to work in the business with the chance to earn a few bob for Christmas spending.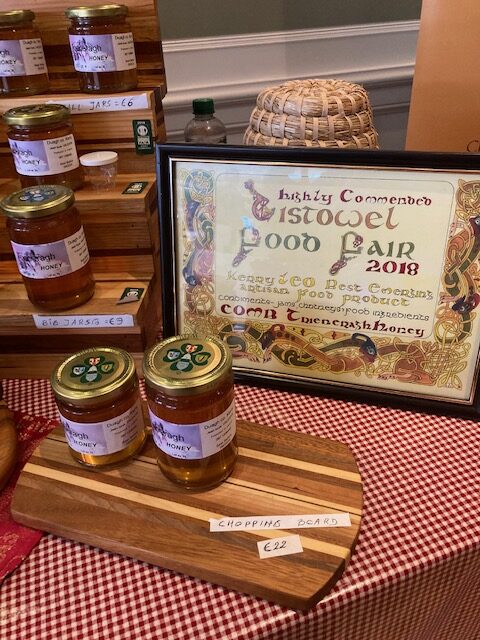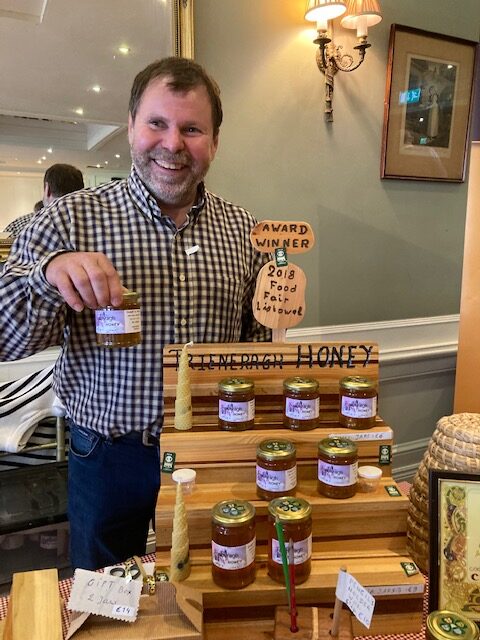 Jean Louie is a great example of French diligence and industry. He produces honey, beautiful wooden crafts and beeswax candles under the brand Trieneragh Honey.
He told me that the bees had a great summer, unlike those in his native France who suffered in the heat. Trieneragh honey is delicious, and very few "food miles". It is available in lots of local shops.
<<<<<<<<<<