Up The Village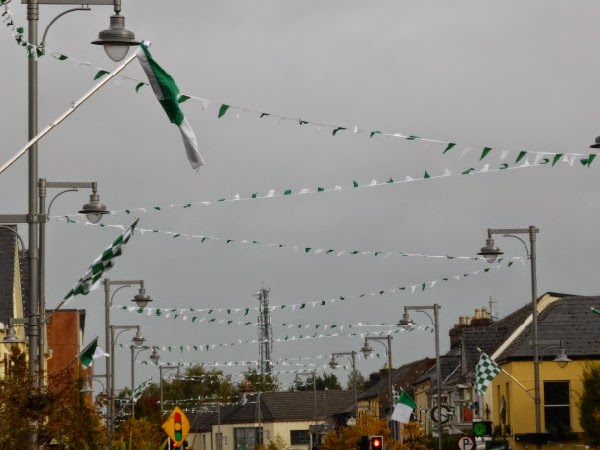 This is Ballincollig, Co. Cork and it is where many people I love now live. The Village is what native people have always called this massive dormer town. It must be the biggest village in Ireland.
Ballincollig is still en féte in celebration of a momentous victory in The County Senior Football Championship. This might seem like a bit of overkill to places in Kerry, well used to club victories but you might understand better the appreciation of this victory when I tell you that Ballincollig GAA club was set up in 1886, just two years after the founding the GAA. This makes Ballincollig GAA one of the oldest clubs in the country and this is the very first time ever they have won a senior club county football championship.
The place has gone bananas.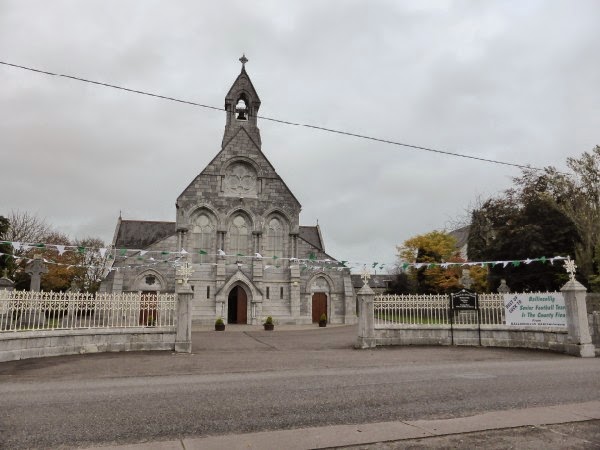 The church is bedecked in bunting. You would be forgiven for thinking that the bishop or some other church dignitary was due a visit.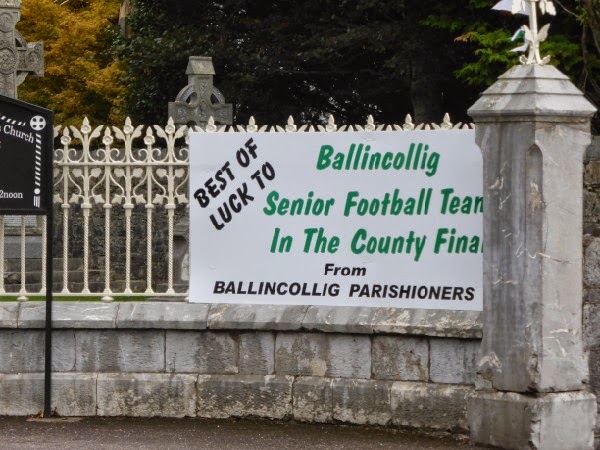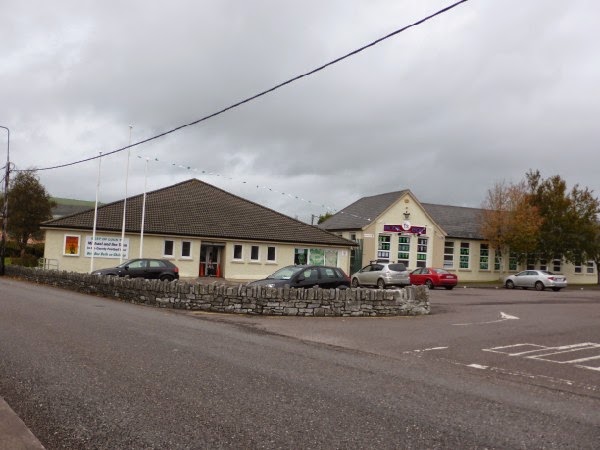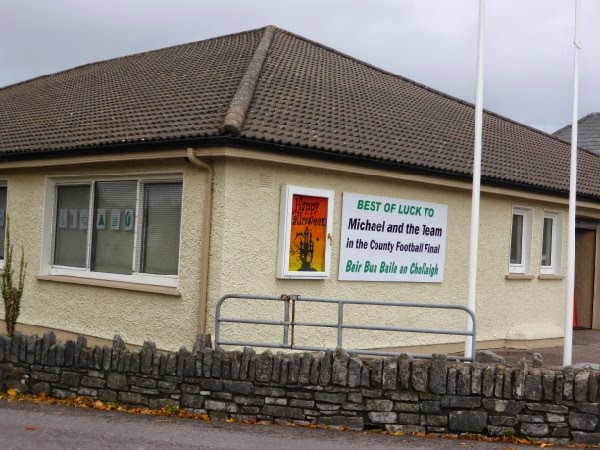 This is Scoil Eoin. It and all the other Ballincollig schools were temporarily uniformed in Green and White. The visiting team members included many past pupils. They wangled a whole week off homework for the delighted young supporters.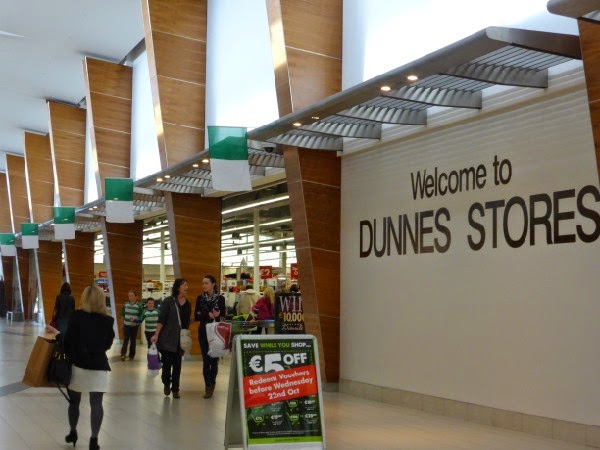 Dunnes Stores showed its support.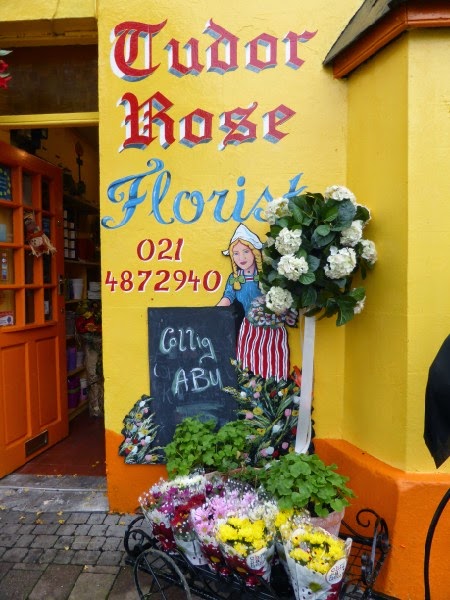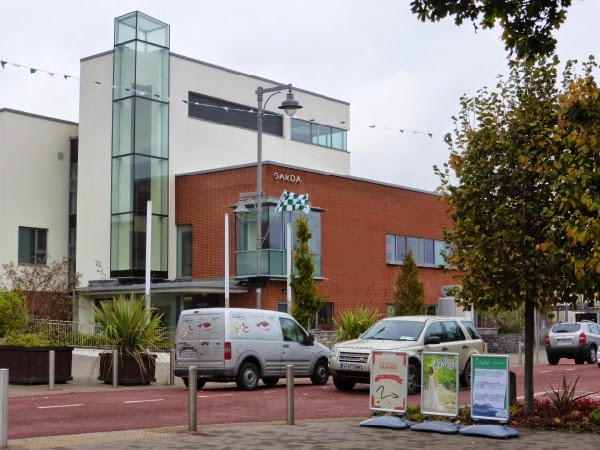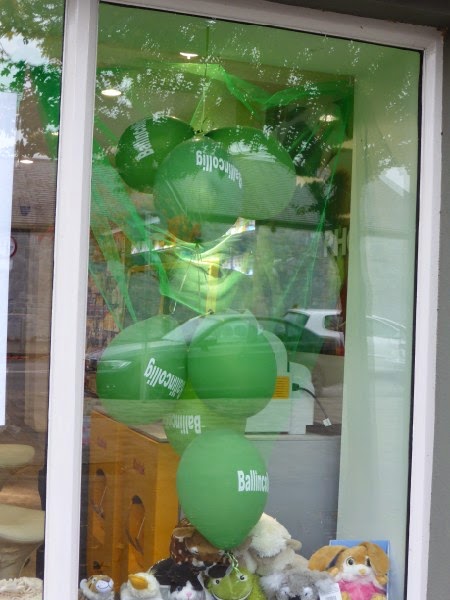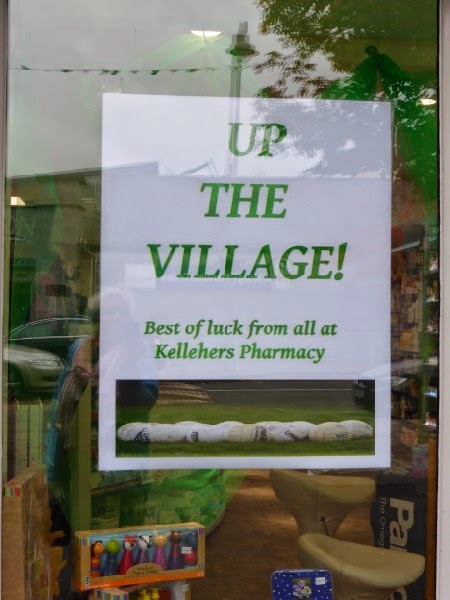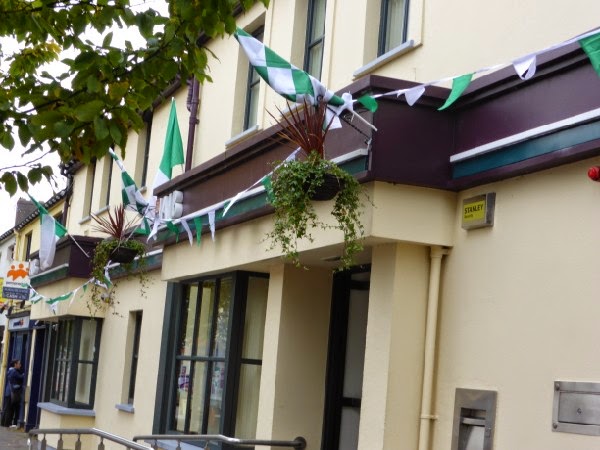 So if you are passing through Ballincollig, be sure to congratulate them. They are still on a high.
<<<<<<
Athea Victory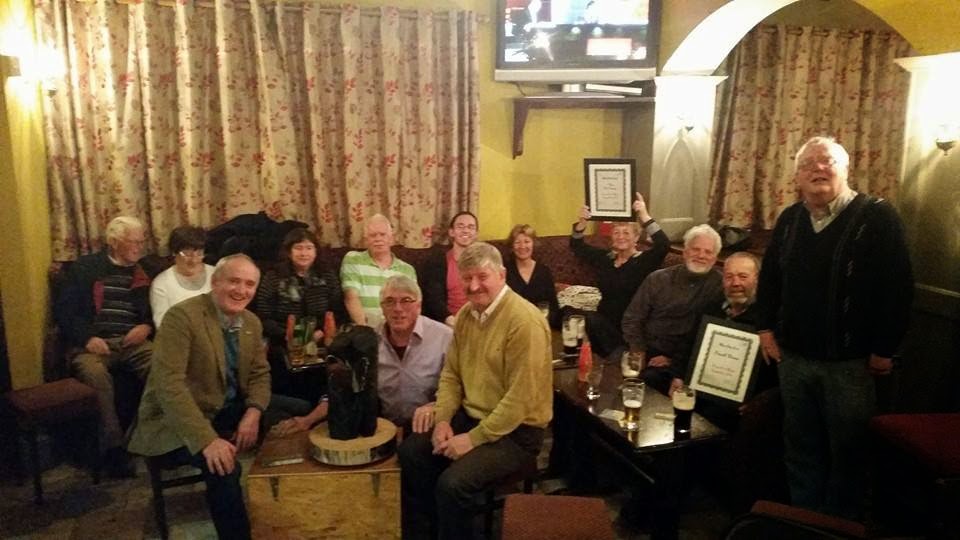 This is Athea Tidy Town Committee celebrating their victory in the 2014 Limerick in Bloom competition.
If you are anywhere in the vicinity, do drop into Athea, one of Ireland's loveliest villages, in my opinion.
<<<<<<
Still preserved and loved in Athea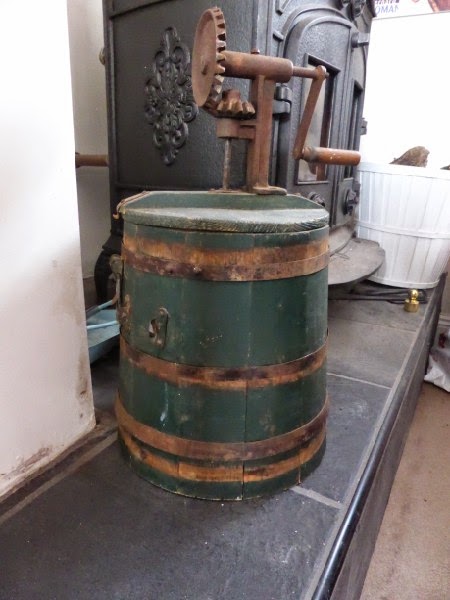 butter churn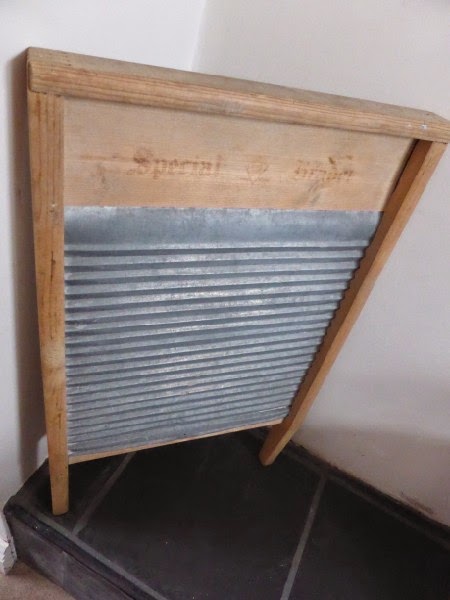 wash board
These artifacts can be viewed at Blueberry Home Bakery in Athea