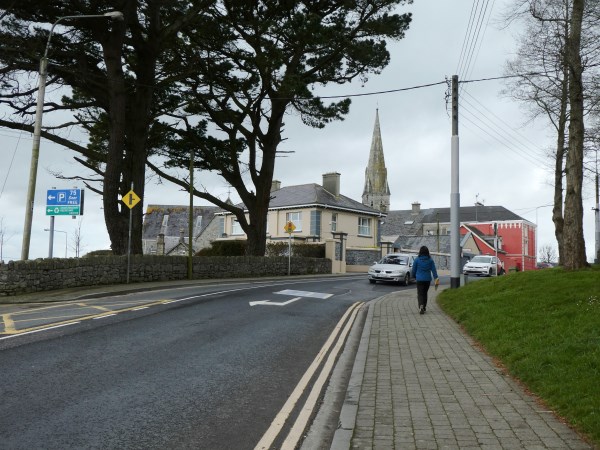 Canon's Height, Listowel in March 2020
<<<<<<<<<
Convent Bell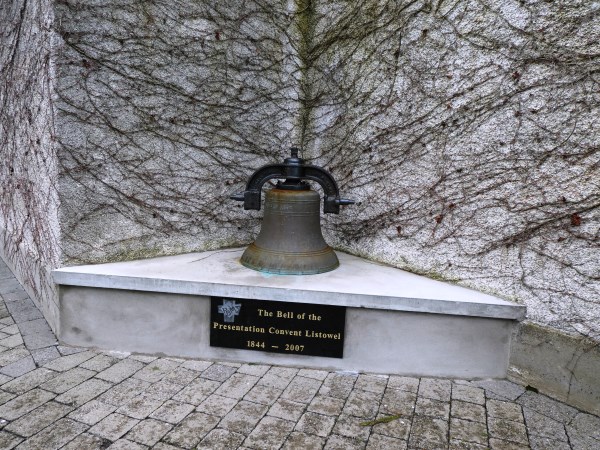 The bell from Listowel's Presentation Convent now sits beside St. Mary's Parish Church.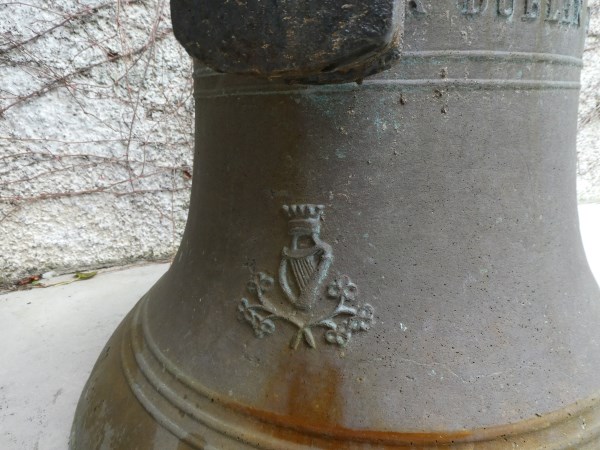 <<<<<<<<<
Official Opening of Garden of Europe
Listowel's Garden of Europe has a strong German presence and that has been so since its opening. The Garden was a project of Listowel Rotary Club and the idea was to have a garden representing each country of the European Union and as well as plants from that country it would have a piece of statutory representing someone famous who came from the country. Germany was the only country that responded to a request for a piece of sculpture. They sent us Schiller. So it was decided to make a kind of German Garden of Europe in a gesture of peace and reconciliation.
The photographs below were taken by John (Junior) Griffin and feature Mervyn Taylor a Jewish T.D. who did the honours, members of the Jewish Irish community and members of Listowel Rotary Club.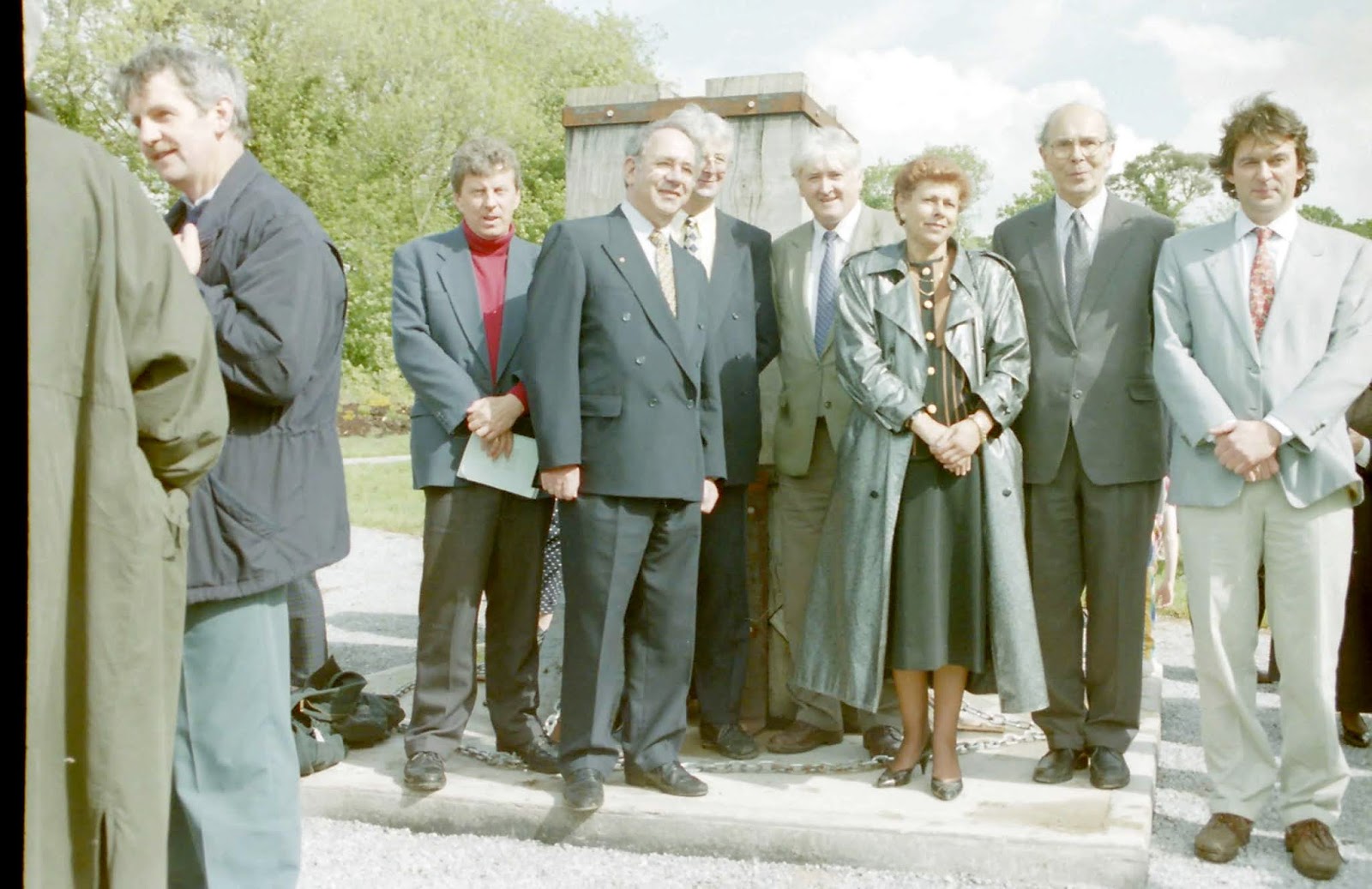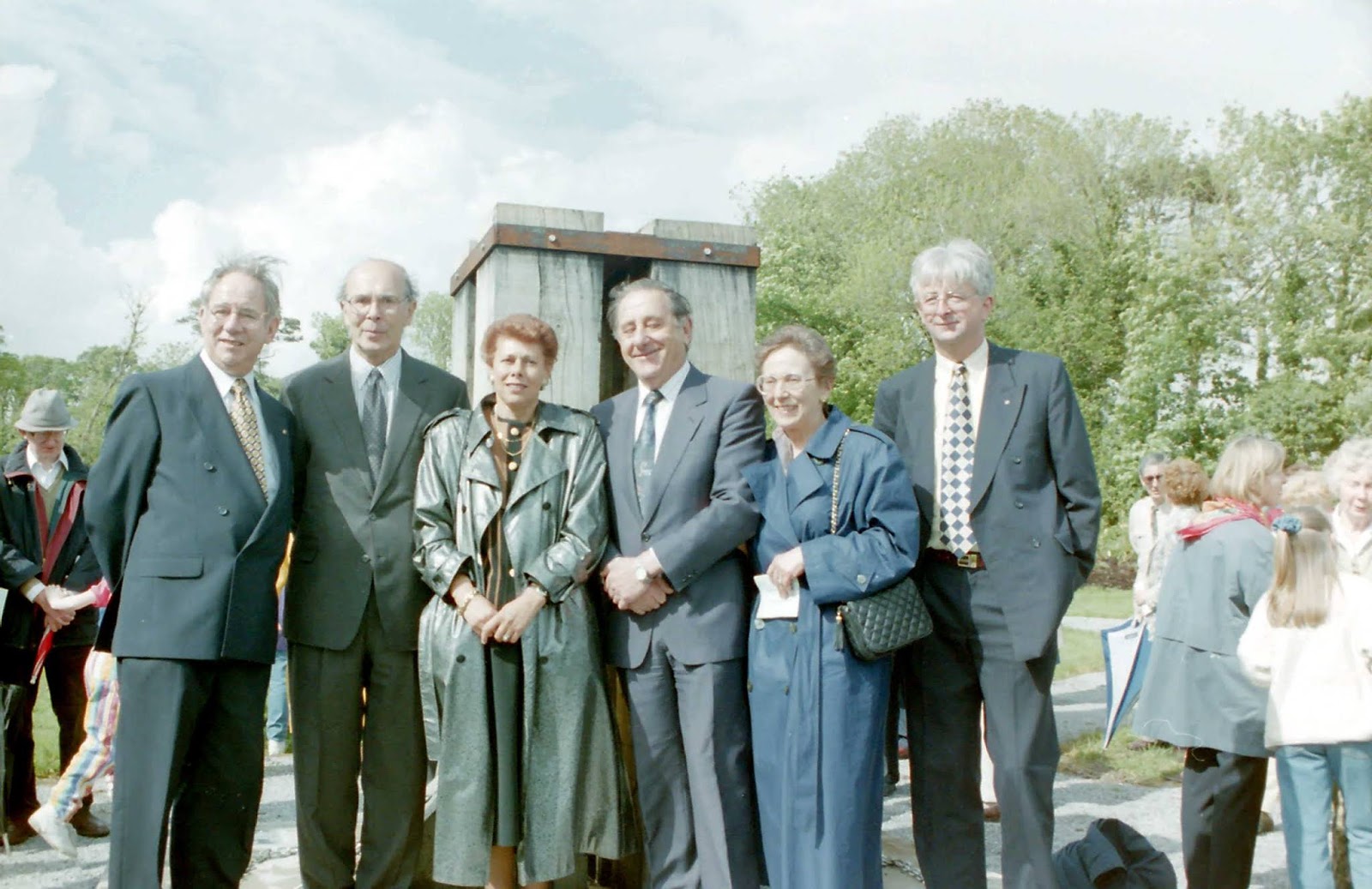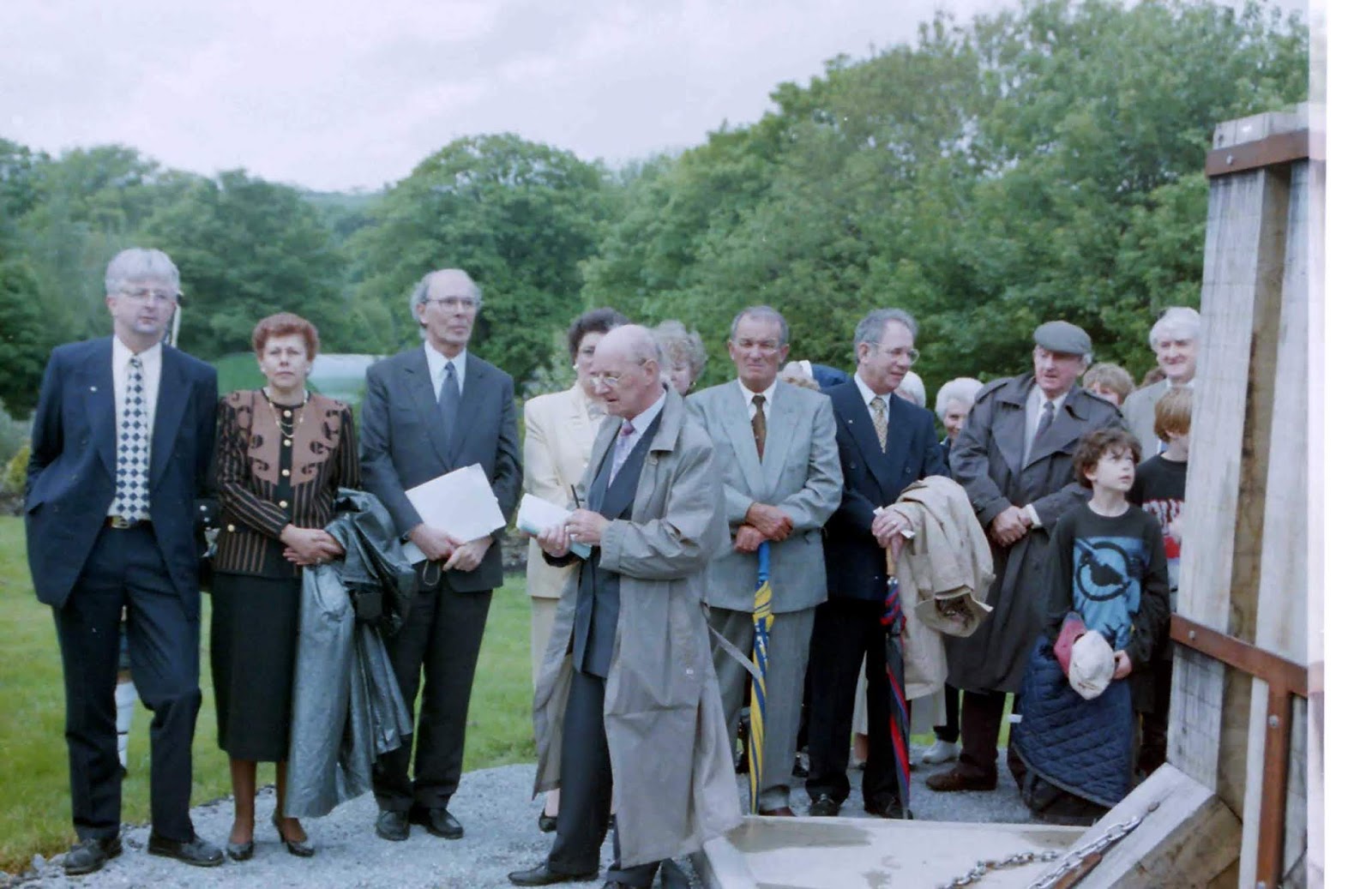 <<<<<<<<
October 2011 in The Saddle Bar
This traditional musical event was organised by NKRO (North Kerry Reaching Out). This group was the brainchild of Ger Greaney (in the blue shirt below). It functioned for a few years before eventually folding due to everyone having other commitments and Ger's moving away from Listowel.