Those young farmers certainly proved popular. Thank you, Tom and Máire for all your offers of help with the names. BUT Vincent is the man to rescue this situation. He has all the names AND he has the other half of the photo.
Apparently the farm school operated in the community college in the afternoons in the late fifties and early sixties. It was very popular by all accounts. Patsy O'Sullivan who is in the photo, 2nd from left at the back, has agreed to give me all the lowdown, so watch this space….
And now to something completely different…a photo with names supplied by Anne Dillon. You might need a magnifying glass or the zoom button.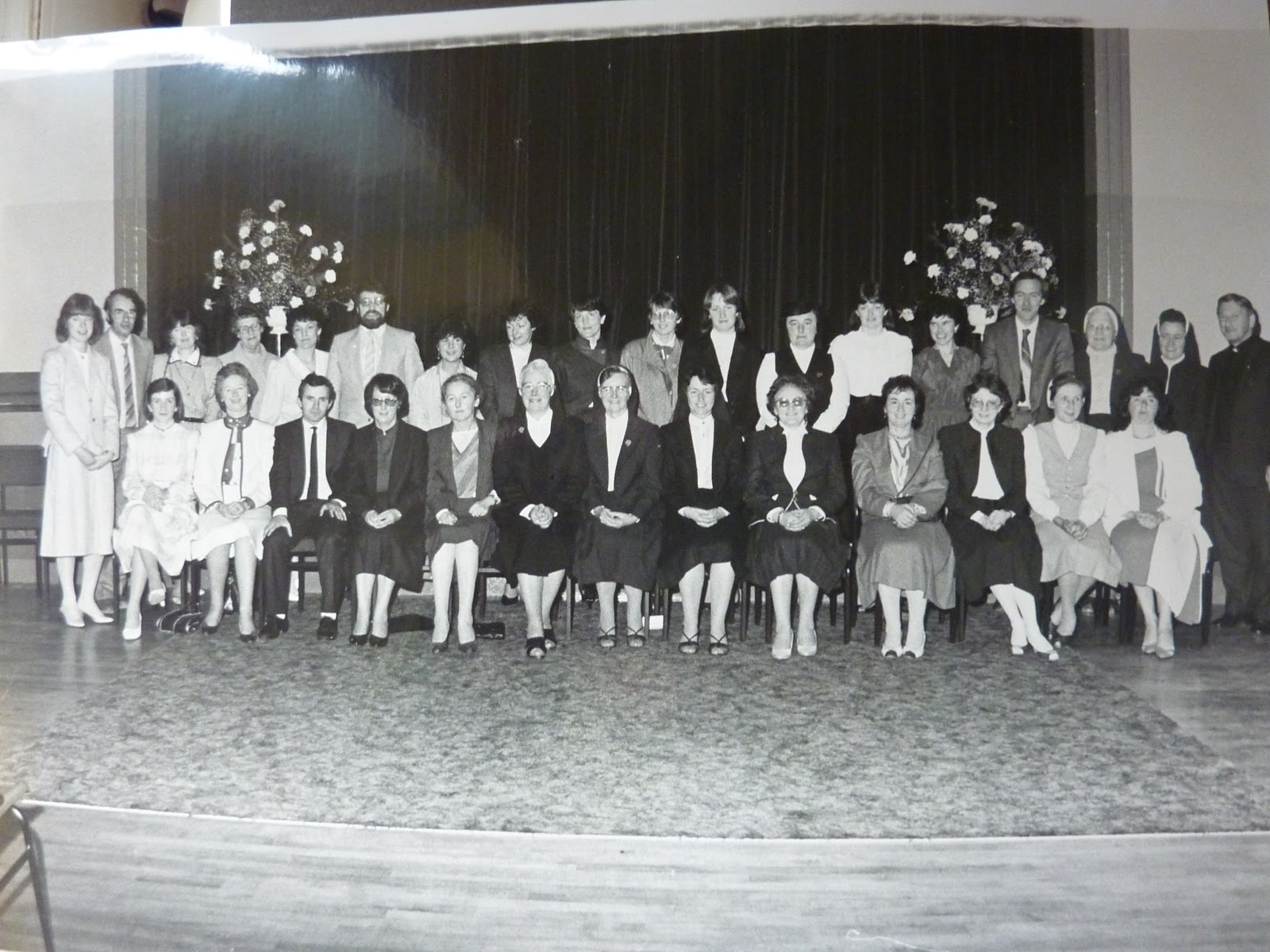 This is the staff of Presentation Secondary School, Listowel in 1986.
Front Row: Geraldine O'Donovan, Anne Dillon, Gerard Tarrant, Eileen Mulvihill, Noreen McCarthy, Sr. Gemma McGrath, Sr. Eileen McCarthy, Sr. Sheila Kelliher, Noreen Prendeville, Mary Hanrahan, Geraldine O'Connor, Sr. Cyril O'Connell, Kay Foley
Back: Marion Horgan, John Beecher, Bridget McGuire, Brid Nolan, Breda Carmody, Tony Behan, Marion Joy, Elaine Prendeville/Keane, Collette Daly, Mary O'Flaherty, Helen McCarthy, Sr. Elizabeth MacMahon, Eileen macCarthy, Kathleen Hayes, John Flaherty, Sr. Cecilia O'Connell, Sr. Consolata Bracken and Fr. Denis O'Mahoney
Time and tide….