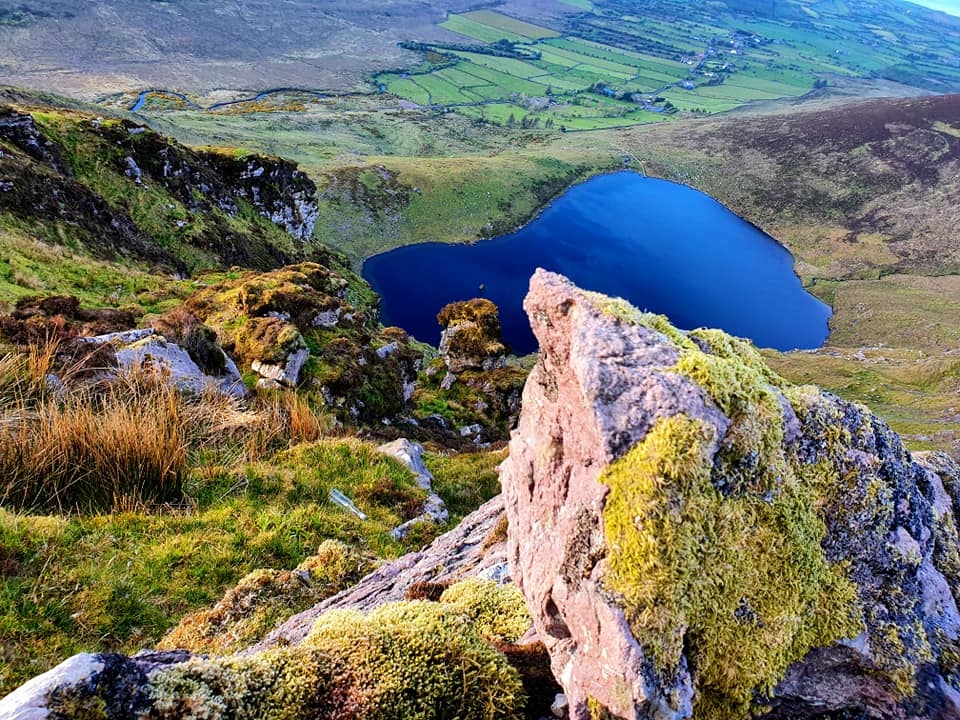 Photo; Glentenassig, Martin Moore
<<<<<<<<
A Journey back in Time
I love to read stories collected by school children and preserved forever in the Schools' Folklore Collection in the National Archives.
This project "was originally to run from 1937 to 1938 but was extended to 1939 in specific cases. For the duration of the project, more than 50,000 schoolchildren from 5,000 schools in the 26 counties of the Irish Free State were enlisted to collect folklore in their home districts."
Many of these records are available online and make great reading for anyone interested in life as it was in the early part of the twentieth century.
It was in a Lismire schoolgirl's account of old crafts that I learned of my great grandfather's trade as a weaver and his connection with O'Shaughnessey's Mill in Coolbane, Freemount.
Eddie Moylan remembered that mill too for he grew up in that part of the country and he remembered trips to the mill as a child. The owner was always sure to have a coin in his waistcoat pocket to give to the young visitor.
Inspired by these memories and their connection to our families' histories, Eddie and I visited Coolbane Mill when Covid restrictions on cross county border travel were lifted.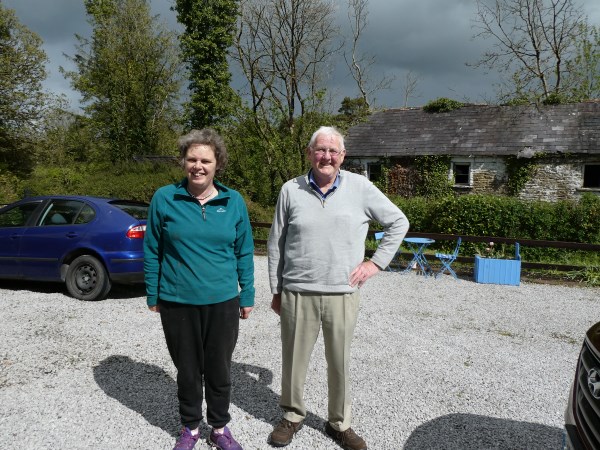 There is little enough left of the old Mill which was once a hub of activity, but Eileen is determined to restore it. She very kindly invited us to view the old mill and she entertained us with plenty of tea and chat.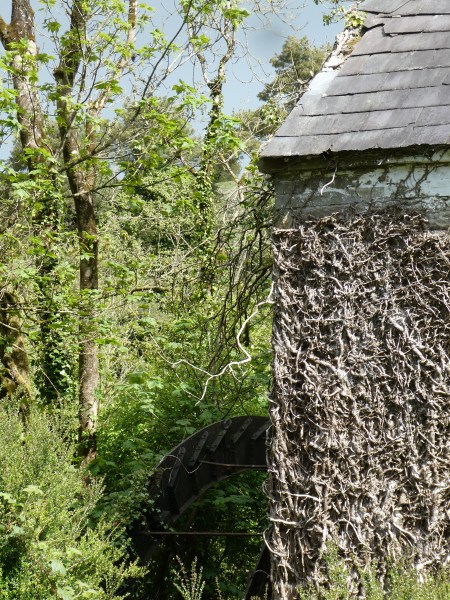 Here is the old mill wheel. A stream flows behind those trees and that water was used to power the mill.
It was very moving to stand beside this old mill building and see what my great grandfather must have seen hundreds of times on his trips with his woven material to have it "tucked" here in Coolbane.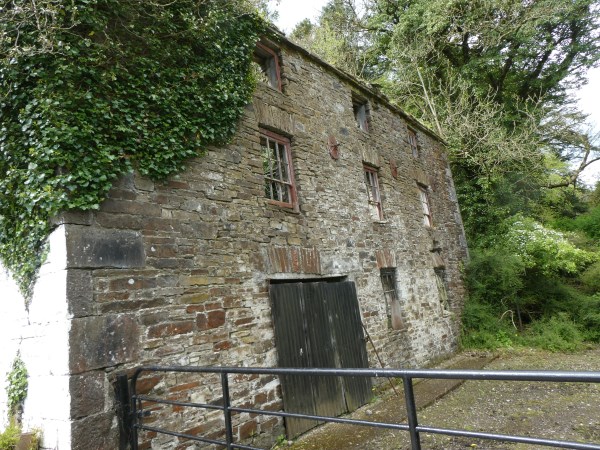 This second mill building is the old grain mill where farmers, like Eddie's dad, would have brought grain crops to be crushed.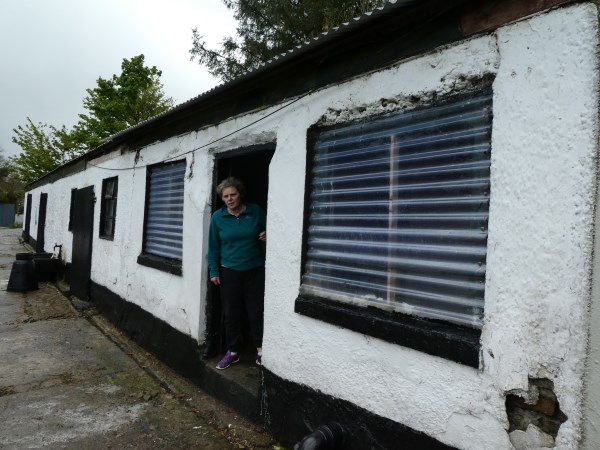 This building once housed a shop which was part of this thriving O'Shaughnessey enterprise.
Look at the beautiful stonework on this old building. Our ancestors were such skilled craftsmen.
<<<<<<<
Learning from a Master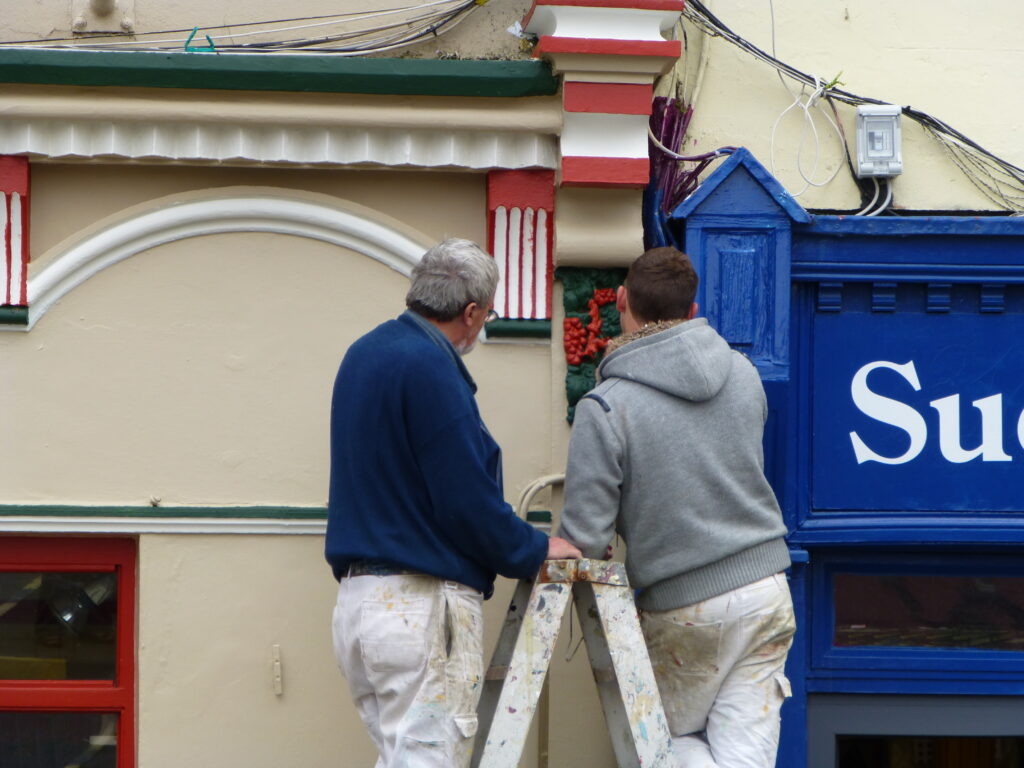 I took these pictures in 2012 or 2013 of the late master painter Fred Chute and his nephew Francis.
<<<<<<<<<
Handball Memories
Noel Roche relived some happy times in the ball alley in the 1950s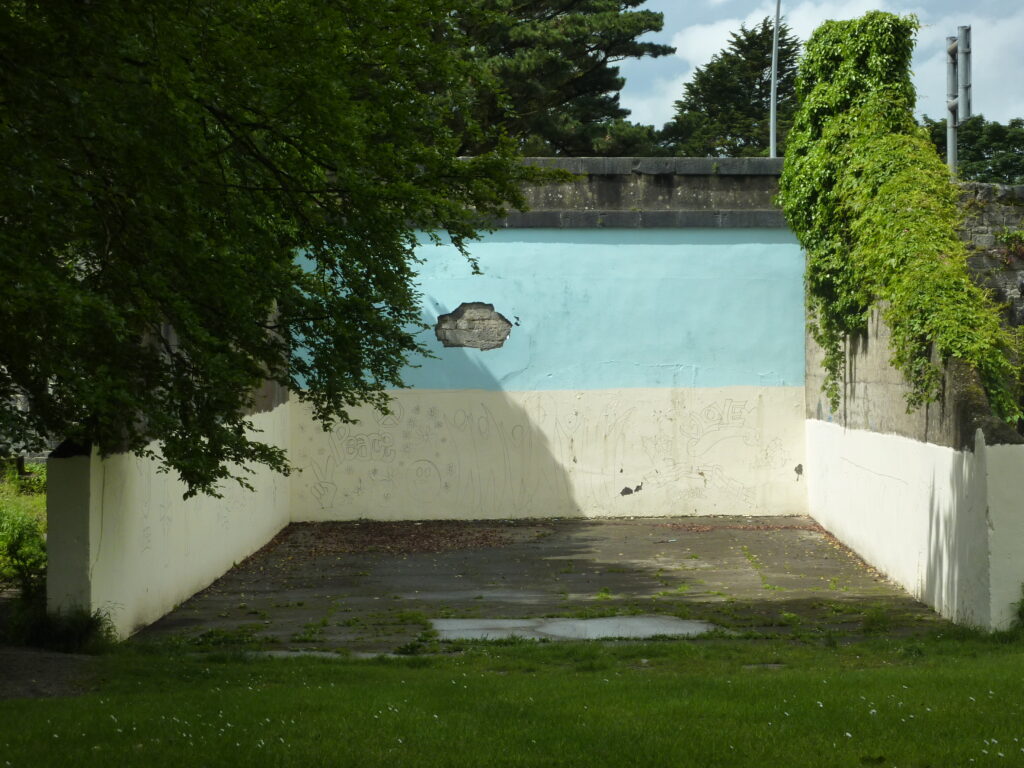 Yes I have to say the Ball Alley was a huge part of my Childhood. It was not uncommon to see twenty or more kids waiting to play .We also use to play a Game called Rocky which was an elimination game so up to twenty could start the game and went on until there was only one player left. Monday afternoon was when the big boys came to play [ most places closed for half day Monday and we got to watch players like Junior Griffin [Bridge rd] John Keane [the avenue] Tom Enright [Bridge Rd ] play. They were some of the top players i remember. Among my age group the top players were Joe Moriarty, Denny Connor and Eddie Brouder.[all from O'Connells ave].Countless hours were spent in the Ball Alley for me as a kid and will always hold precious memories. Im delighted to see it will be used as an outdoor theatre in the future . What a beautiful setting for it.
<<<<<<<<<<<<<<<<<<<<<<<<<<<<<<<<<<<<<<<<<<<<<<<<<<<<<<<<<<<<<<<<<<<<<<<<<