Photo: Chris Grayson
<<<<<<<<<<
Dan Mulhall, New Irish Ambassador to the U.S.
Text: Mark Holan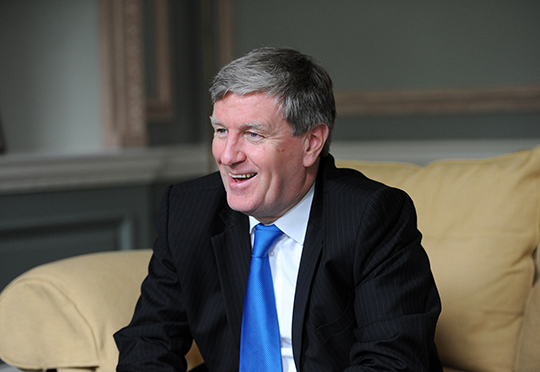 Waterford-born diplomat Daniel Mulhall has begun his tenure as Ireland's 18th Ambassador to the United States. He was scheduled to meet President Donald Trump 8 September at the White House.
They may talk about Twitter, in addition to more touchy topics.
Mulhall tweets Irish poetry and other messages to highlight Ireland's achievements via @DanMulhall. His 13.2K followers are shy of @realDonaldTrump's nearly 38 million, but far more literary.
He is also planning to write regular blog posts to explain his role as ambassador, and deal with issues related to today's Ireland and its links with the U.S., including culture, literature, and history.
"When the world changes, diplomacy has to change," Mulhall said during a private reception I attended.
His priorities as ambassador, he said, include working with Trump and Congress on issues of importance to Ireland, including immigration; economic promotion; and engaging the 35-million-strong Irish-American community, "a huge asset for Ireland."
Mulhall specialized in modern Irish history at University College Cork. He is the author of A New Day Dawning: A Portrait of Ireland in 1900, and co-editor of The Shaping of Modern Ireland: A Centenary Assessment.
<<<<<<<
1930s Transport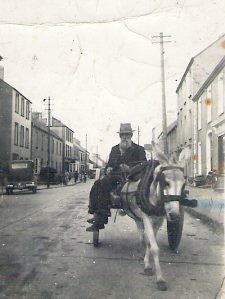 This photograph of Tom Langan is being shared widely on Co. Limerick websites.
<<<<<<
Early Morning Dew in Listowel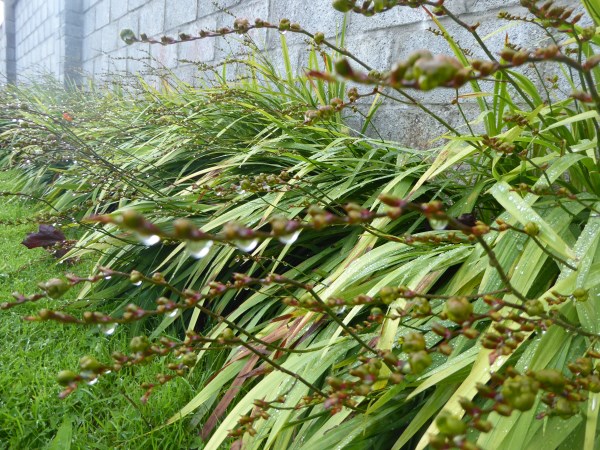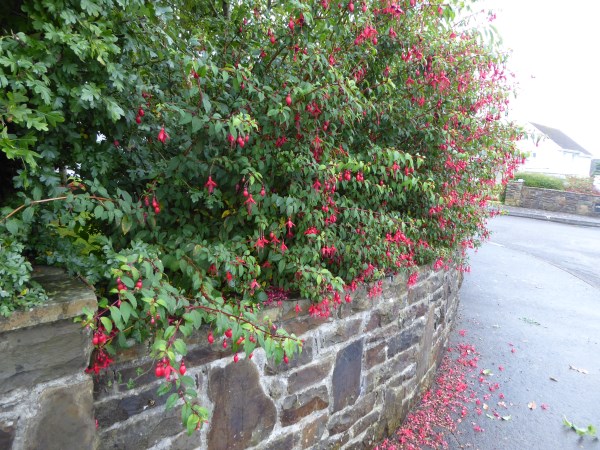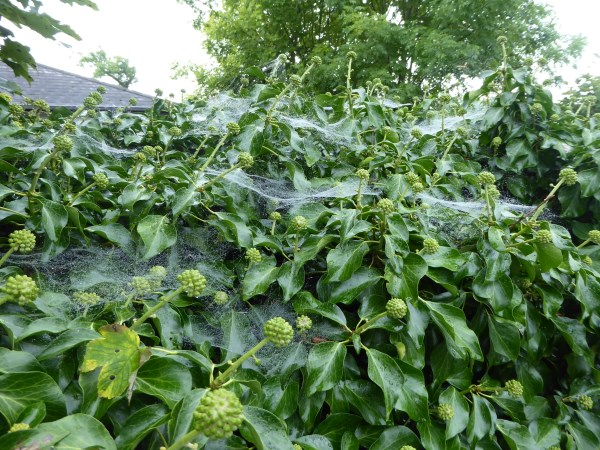 <<<<<<<
Harvest Festival 2017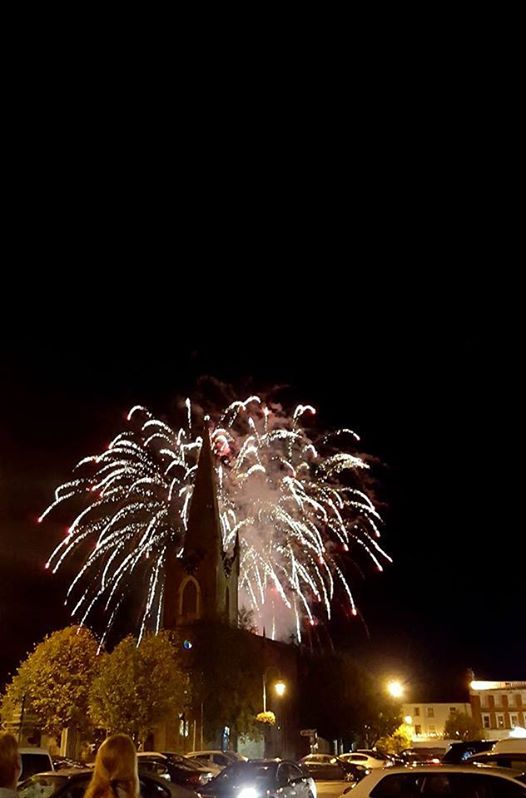 Patrick Godfrey took this photo of the firework display to mark the end of The Races for 2017. I only got to the Island on Friday and Saturday. I will share my photos over the week.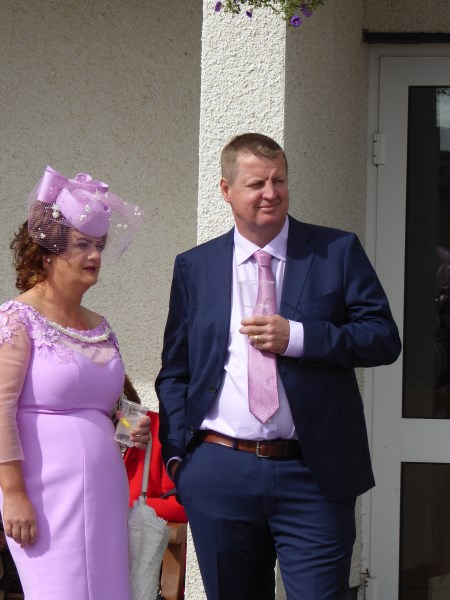 On Friday which was Ladies Day there were well dressed people everywhere. It was lovely to see so many men making the effort to co ordinate with their women folk.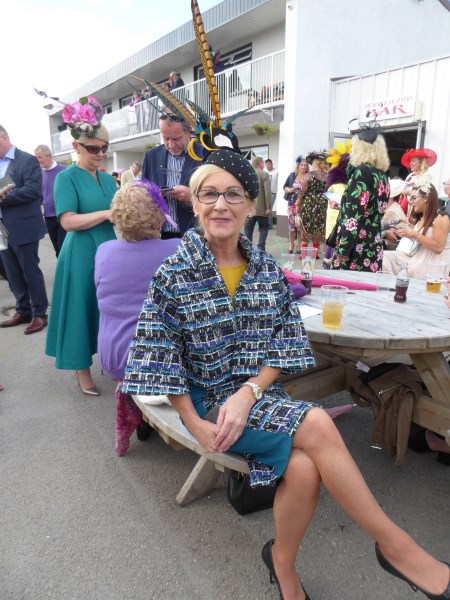 Stylish Eilish was ,as usual, living up to her name.
Eilish's beautiful hat is a Aoife Hannon creation.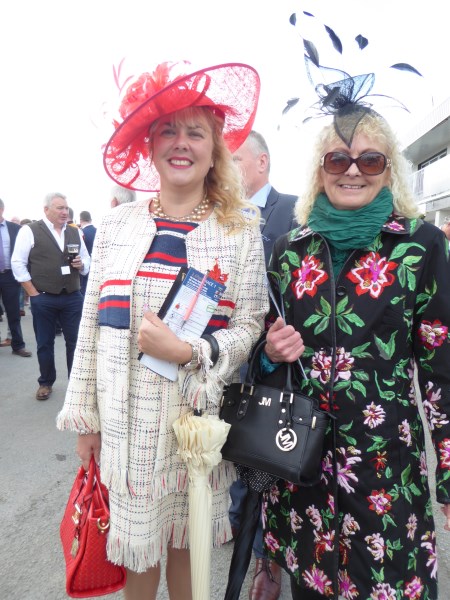 Lovely mother and daughter combination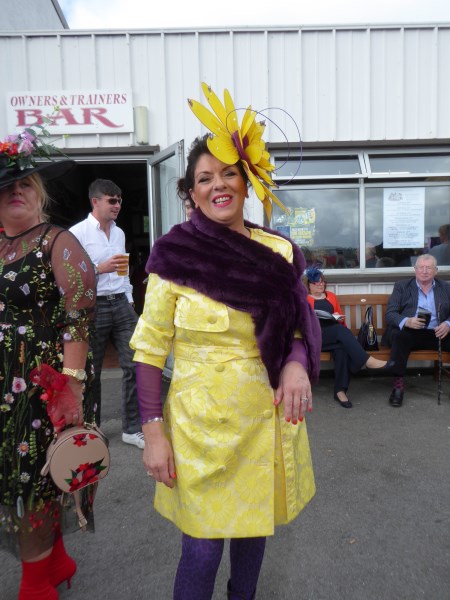 Betty can always be depended on to look cheerful and colourful.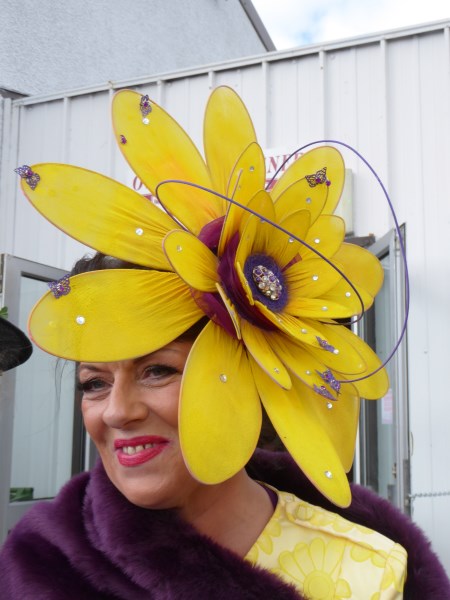 Betty made her own hat, definitely a contender for jazziest hat. In my opinion much more jazzy that the chapeau that won.