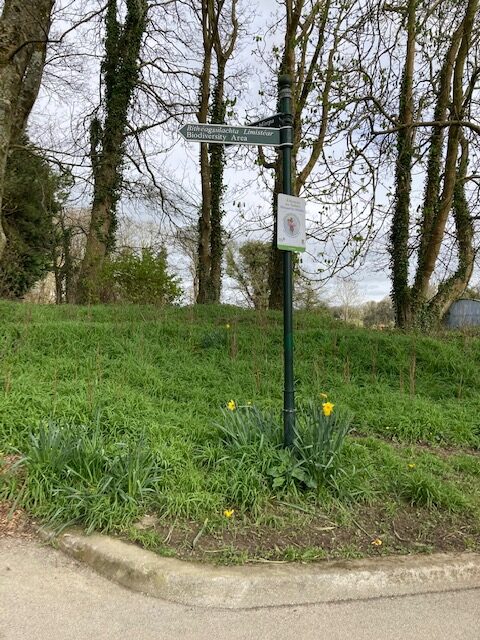 Entrance to The Garden of Europe from path by the town park
<<<<<<<
Dancing in Killarney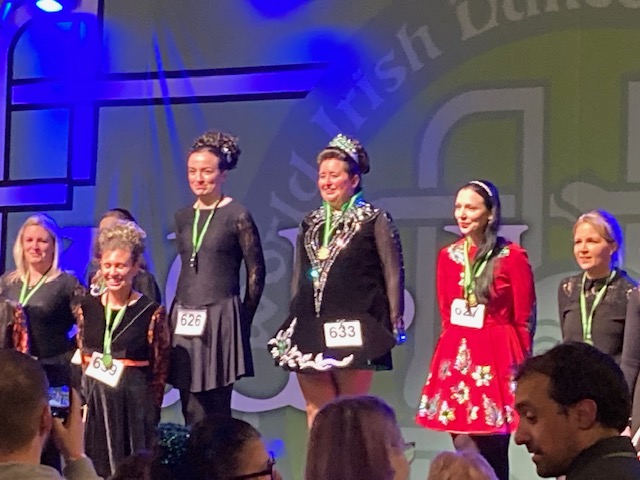 My niece, no. 633 on the podium, having won the under 40 Reel competition at the World Dancing Championships in the INEC last week.
I was at a feis for the first time in years, and boy! was this a feis. There were dancers from all over the world with all age groups covered.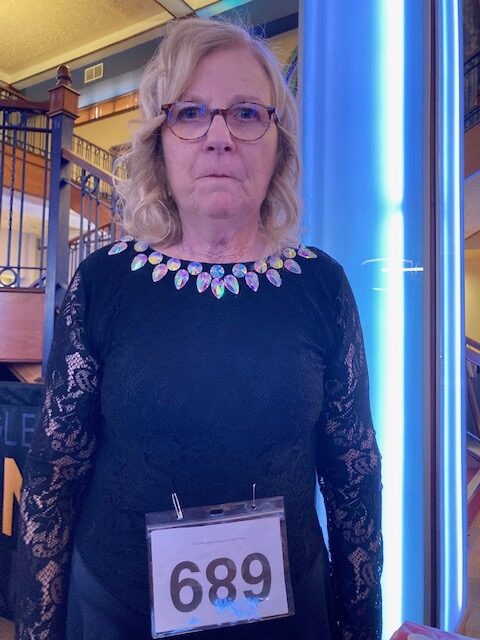 This lovely lady is Mary Jones. She was the oldest competitor at age 73.
The feis was a miracle of organisation, with 4 stages operating at once and then another room announcing winners and distributing medals. There were lots of stalls with all the dancing merchandise, and of course all the catering.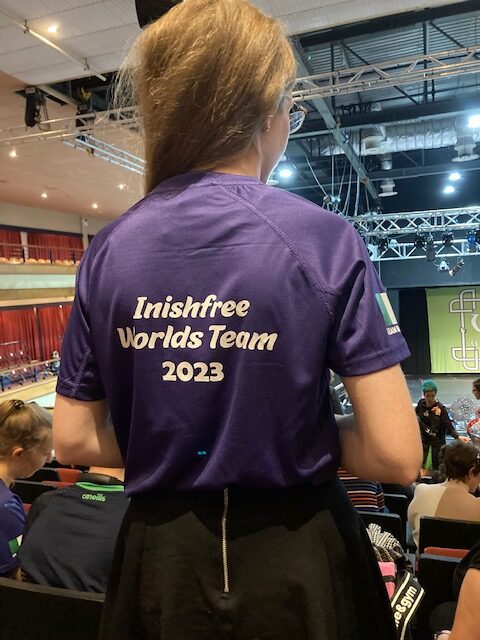 My niece has, like a lot of these adult dancers, returned to Irish dancing after a lull since her teens. They are like kids with all the gear, Tshirts and tracksuits as well as the performance dresses etc. Dancers were supported by husbands/partners and family as well as all their dancing friends. It's a huge industry. Admission was a steep €20 for a spectator.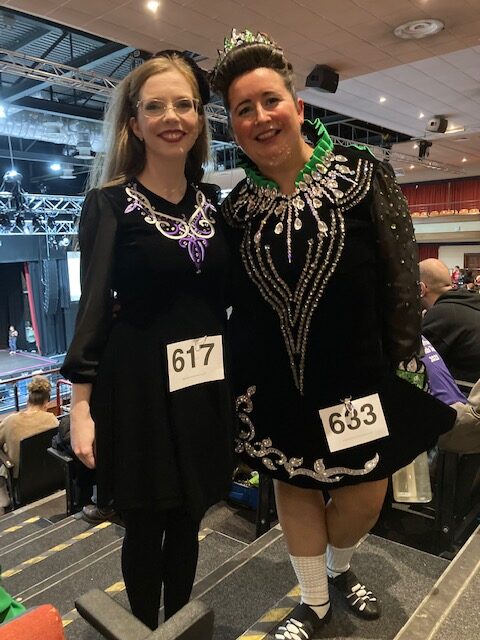 Here is a Listowel Connection. These ladies each has a Listowel aunt; in Christine's case, me, Mary Cogan, and in Mairead's case, Margaret O'Sullivan.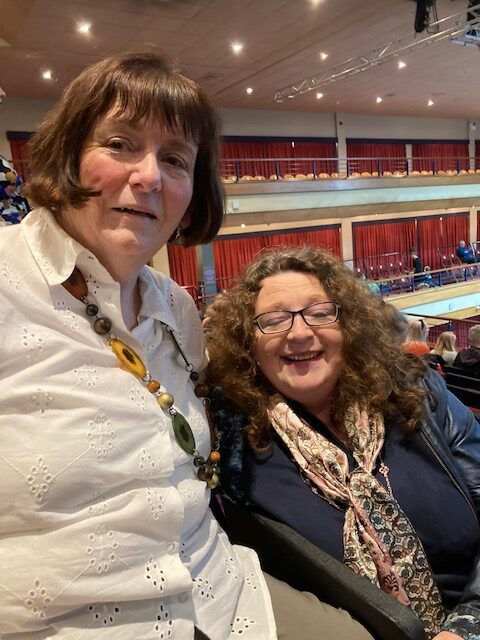 The "dance moms' discovered a family connection.
Meanwhile back at the ranch….
The "Dance Dad " was happy with the odd text update.
<<<<<<<<<<<
Then and Now on Church St.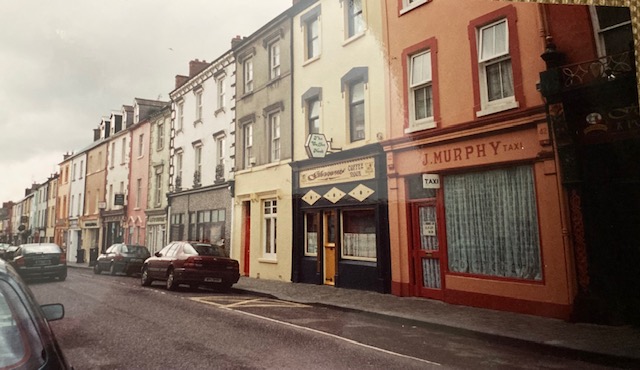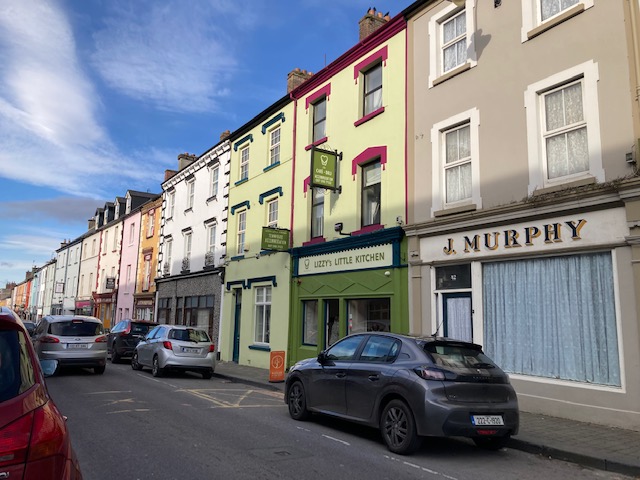 <<<<<<<<<<
Michael Dowling Remembered
Michael Dowling was one of the founders of Kerry Writers Museum.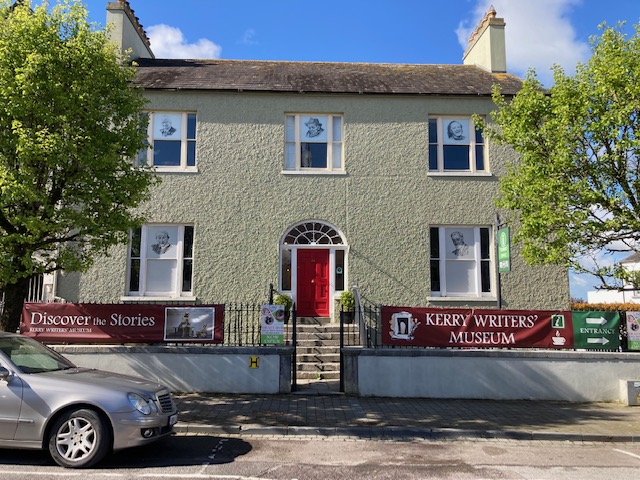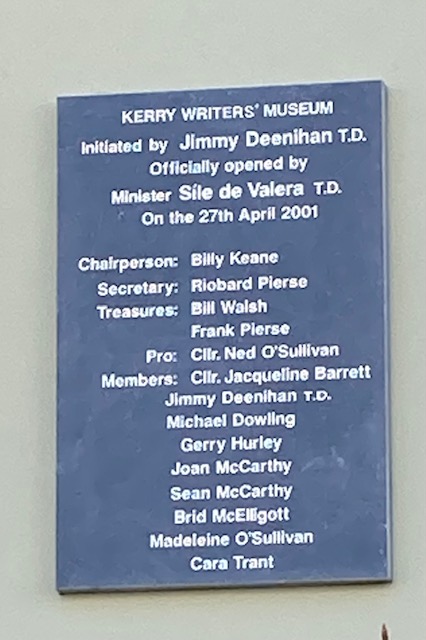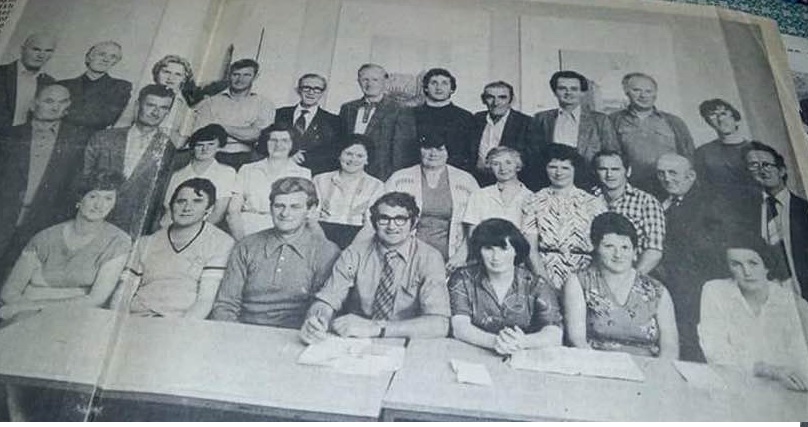 Michael front and centre of the 1970 Fleadh Cheoil na hEireann Committee
Photo and names from Betty Stack
Front Row: Mairead Walsh, Eamon Hartnett, Jackie Walsh, Michael Dowling, Geraldine Hartnett, Joan Curtin, Maria O'Gorman
Middle Row:
Pat McAuliffe, Michael Stack, T. Dillon, Maureen Nolan, Betty Stack, Patricia Cronin, Helen Leahy, Peggy Gleeson, Patsy Kennedy, Jack Molyneaux, Christy Stack
Back Row: Ben Landy, PJ Kirby, ? , Mossie Molyneaux, Timmy Brosnan, Sean Broderick, Ian Nugent, Paul Nolan, Vincent O'Sullivan, Joe Gleeson, Peter O'Sullivan
<<<<<<<<<<<<
A Sunny Day and a pleasant meeting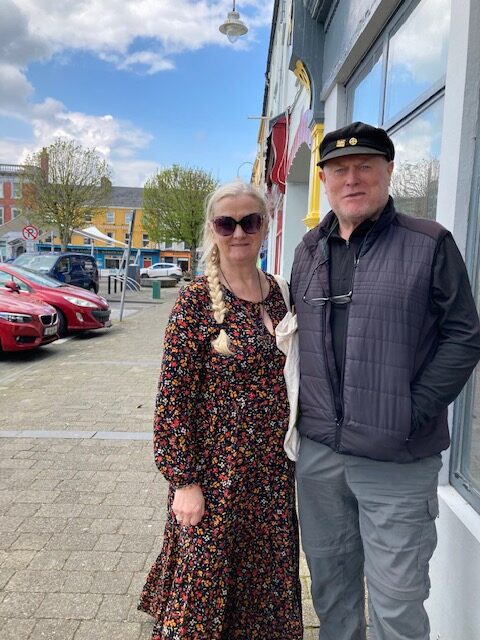 John and Kathleen Reidy were out and about in Listowel this week. Wasn't I brave to ask a photographer to pose for my phone photo?
<<<<<<<
A Fact
The Titanic sank on April 15 1912.
No one actually said it was "unsinkable". That is a myth.
The band did play on though. That is a fact.
<<<<<<<