Halloween 2017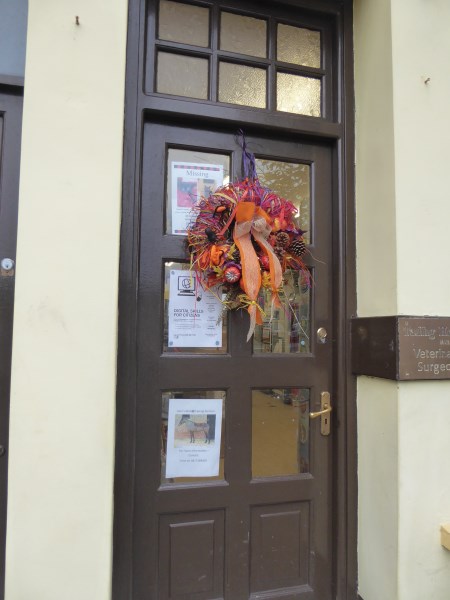 <<<<<<<<<<<<<
Dandy Lodge in October 2017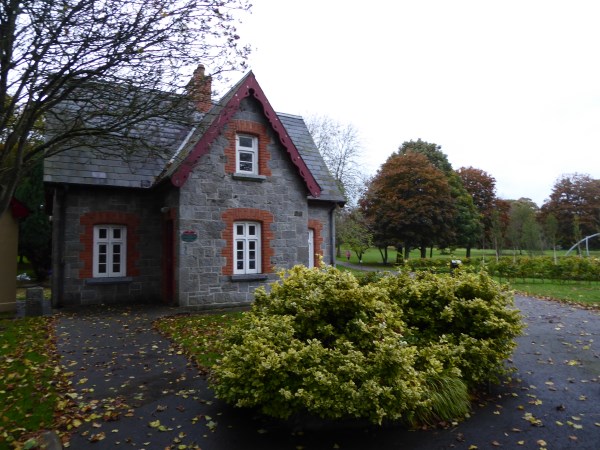 The Dandy Lodge is the oldest house in Listowel. It originally stood on The Bridge Road until it was moved stone by stone into the park.
<<<<<<<
When Real Life is Stranger than Fiction
This is me in Bishopstown Library in Cork. With me is Ciara Crotty. Ciara is an artist and I had just purchased the piece she is holding.
Here are the three artists who were exhibiting their work in the library. They are all amateurs and they met when they all did a teaching course in art therapy. All three now work as art therapists. The reason I was at the opening of their show was because I know the artist on the far left, Sarah Murphy.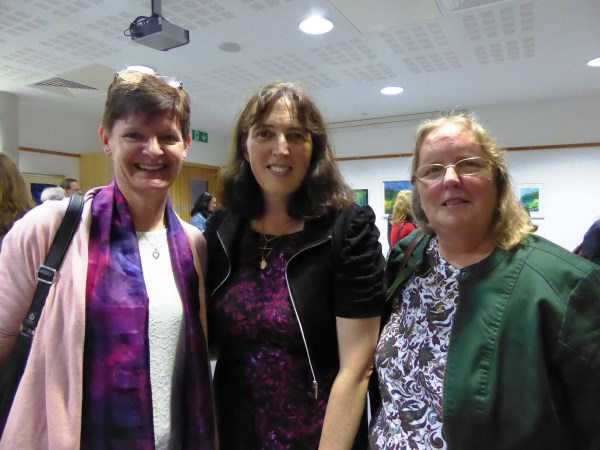 I know Sarah because she is a friend of my friend and former neighbour, Mary Salmon, who is on the right of this picture.
The art work on display was interesting and varied. I was particularly taken by Ciara's work. She takes an old bottle, drills a small hole in it for a string of little led lights, and then paints a picture on it. They looked appealing and different. I chose my favourite, well actually my second favourite. My favourite was sold. I had to leave the piece behind until today which is the last day of the exhibition.
When I came home, I googled Ciara, as you do.
I nearly fell off the chair when I saw that Ciara is originally from Kanturk. AND then I realised that Ciara's aunt was my mother's bridesmaid.
Is ait an mac an saol. Life is full of surprises.
<<<<<<<<<
Marie Nelligan Remembers The Races and Christmas
<<<<<<<<<
Upper William Street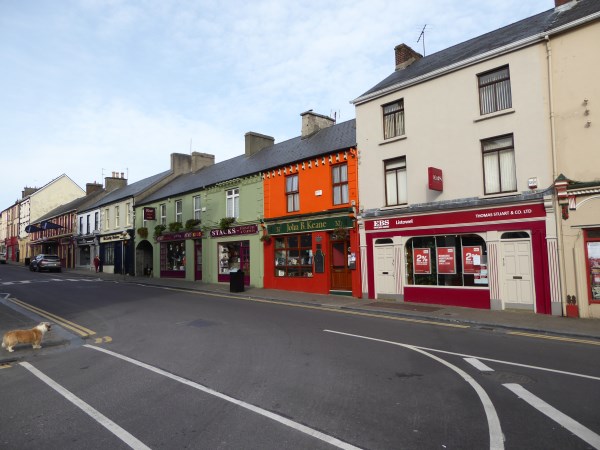 <<<<<<<
Park and Stride
Last week pupils of Presentation Secondary School took to shank's mare for the trip to school. Walking to school is becoming a fashionable option. In my day it was a necessity for many pupils.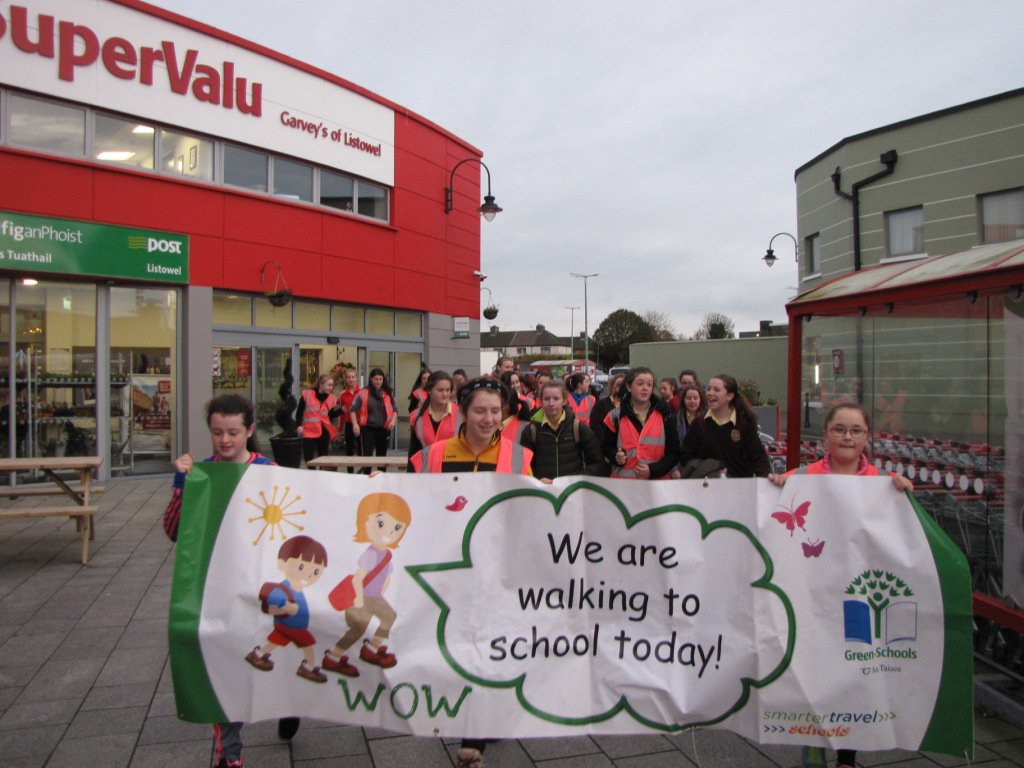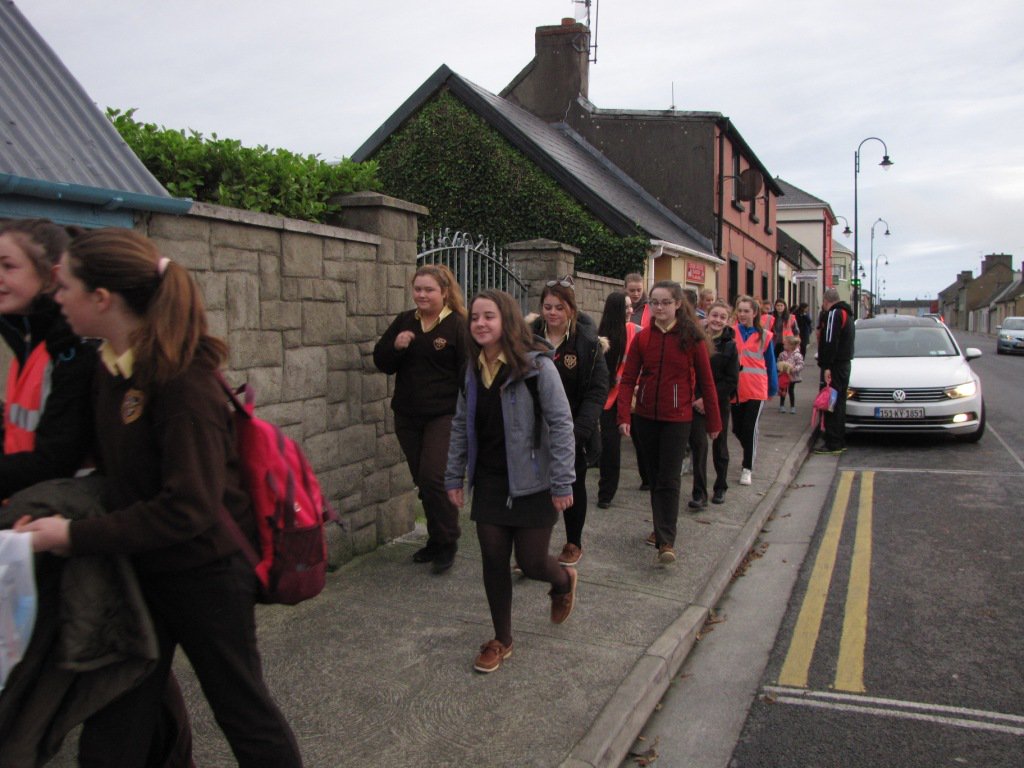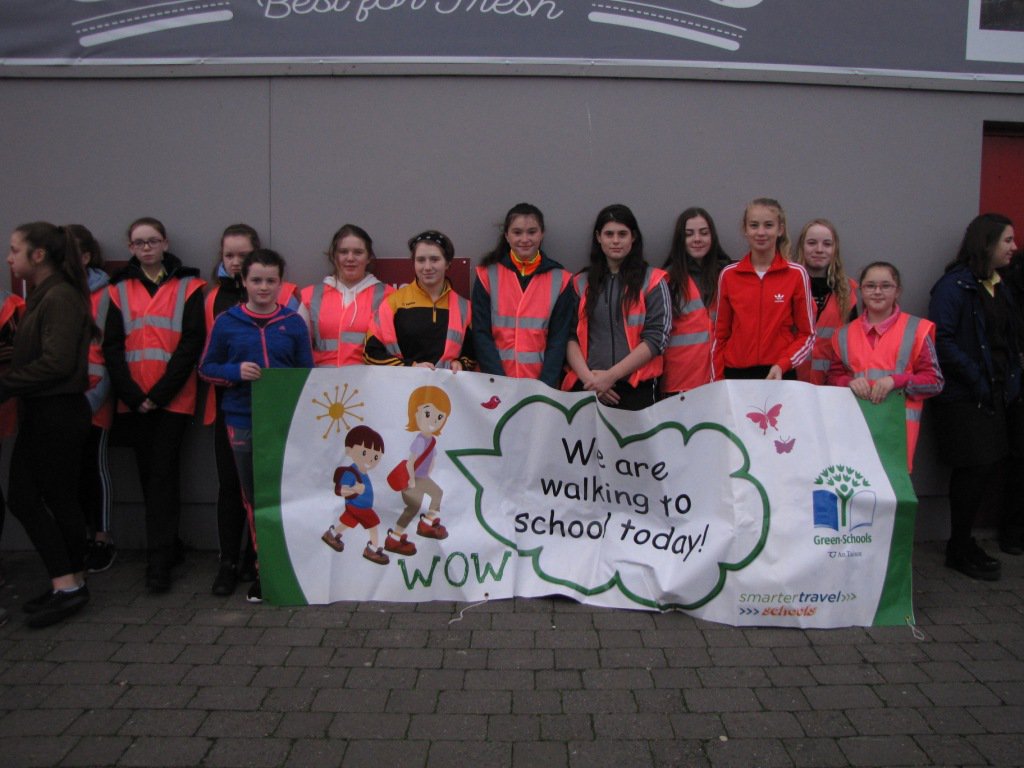 <<<<<


Just a Thought


My last week's "Thoughts" are on the Diocese of Kerry website now.