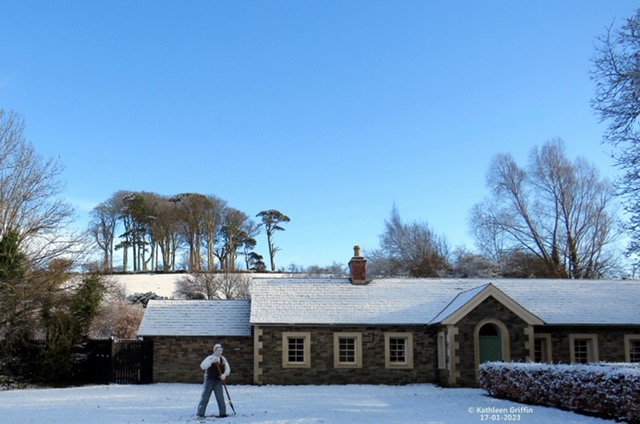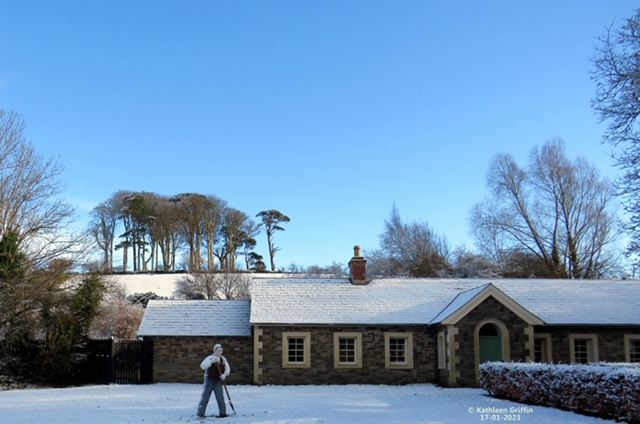 <<<<<<<<<
Incidents at a Fleadh
When researching Listowel Marching Band stories for us, Dave O'Sullivan came upon this amusing account from John B. Keane in The limerick Leader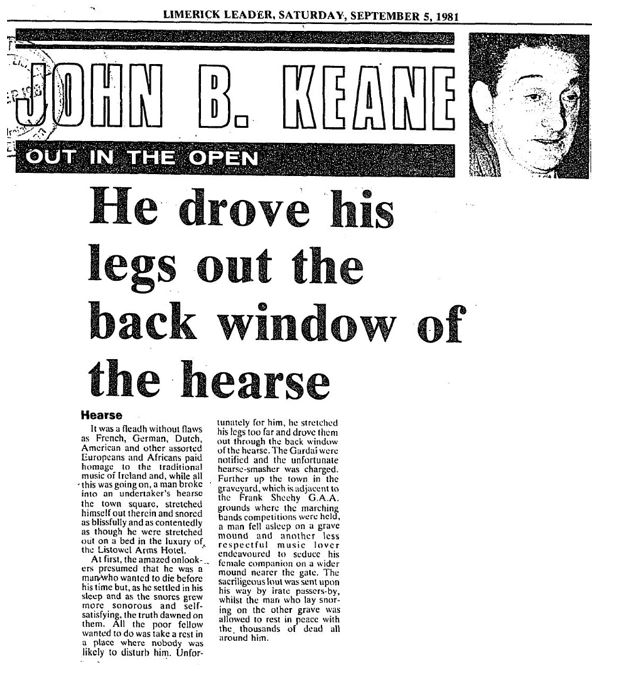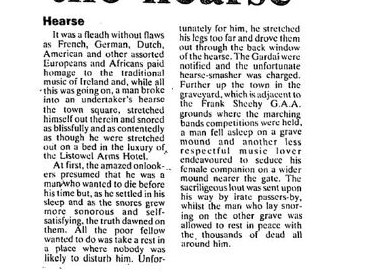 <<<<<<<<<<<
It's the Little Things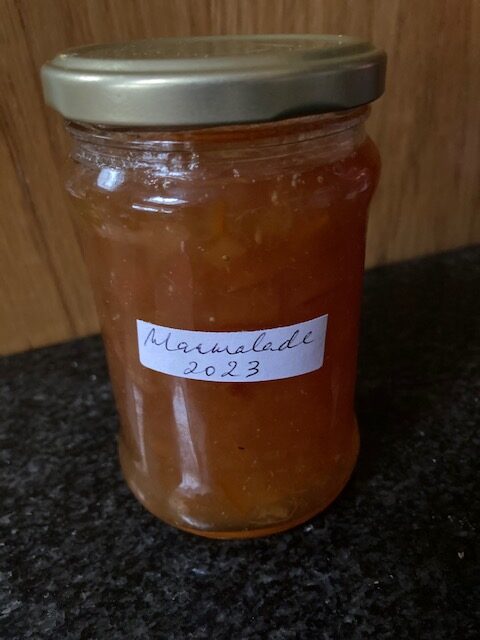 I am blessed in my friends. I have a friend who, when she makes scones, makes me some and a friend who, when she makes marmalade makes me some. Thank God for friends.
<<<<<<<<<
Celtic Art
Work is still ongoing at Kerry Writers' Museum in preparation for the Michael O'Connor exhibition planned for later this year.
As research continues, and Stephen Rynne is locating examples of O'Connor's work here there and everywhere, Dave O'Sullivan has unearthed this really interesting article about our great illuminator.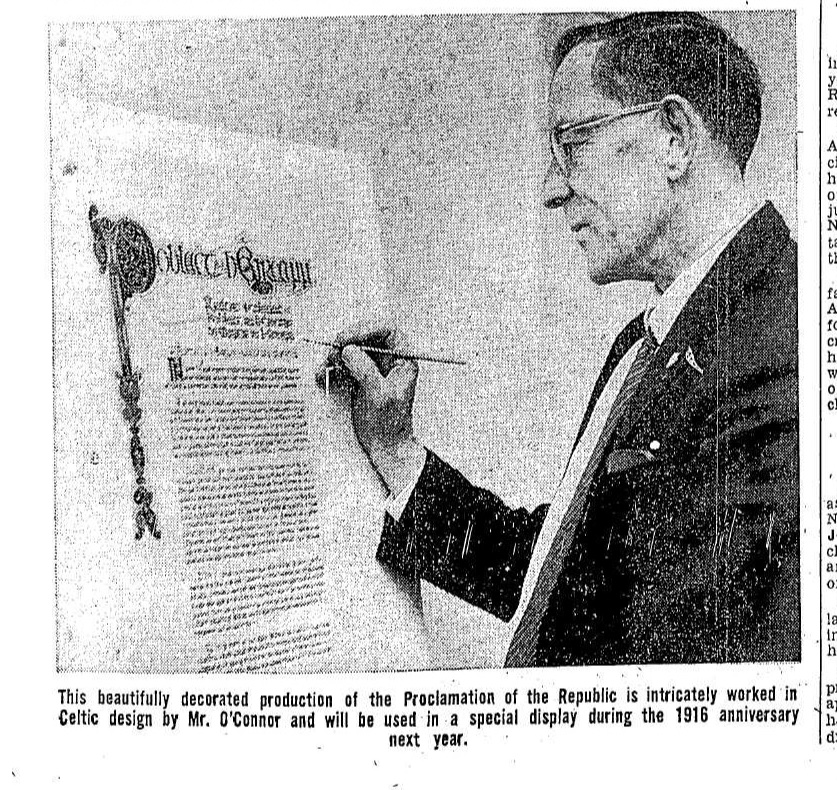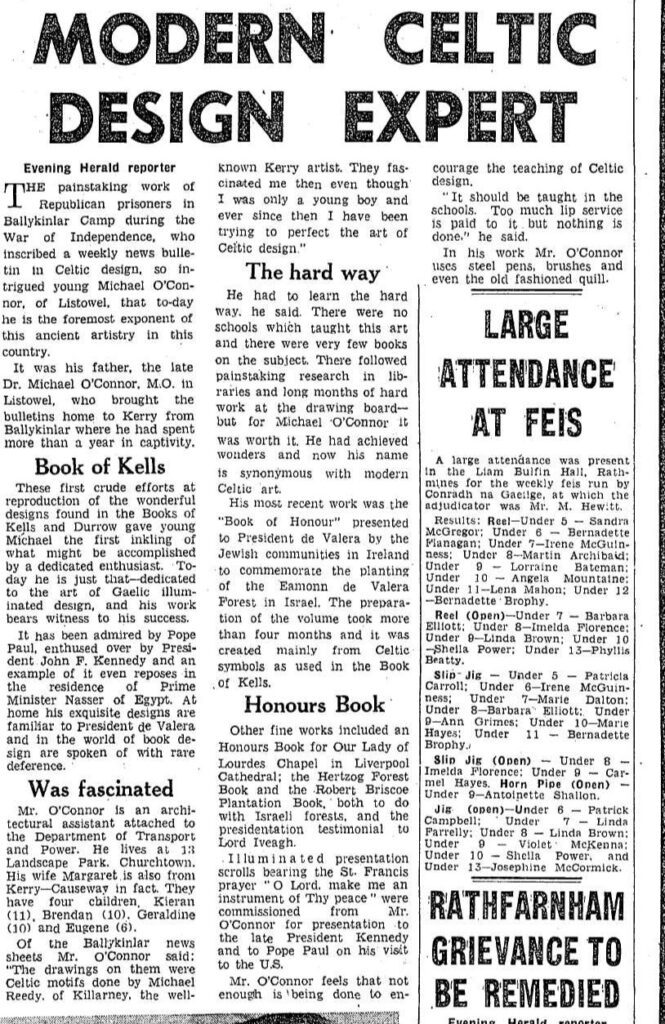 In this article, OConnor cites celtic artwork he saw in newsletters from Ballykinlar as an early influence on him.
Dr. Michael OConnor was one of several republican prisoners interned in Ballykinlar Internment Camp during the War of Independence. Another prisoner was the "Michael Reedy" referred to in the newspaper article.
Google had nothing on Michael Reedy, Killarney artist. I knew that Frank Lewis would be the man to know something about him. I was right.
Frank told me that he went by the name Micheál O'Riada and he told me that this artist had a huge influence on Eamon Kelly, Seanchaí. Frank pointed me to the exact pages in Kelly's autobiography, The Apprentice where he tells of the massive influence this artist woodworker had on him.
The library didn't have the book in house but they ordered it for me. In the meantime I knew that my friend, Éamon ÓMurchú was a great friend of the late Éamon Kelly. He was sure to have the book.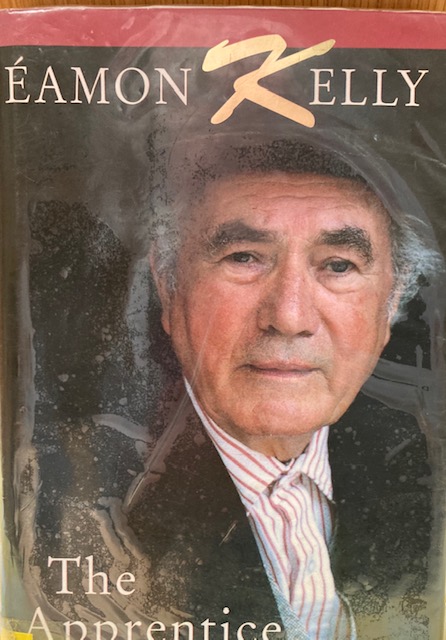 Eamon scanned the pages for me and then the library came up trumps as well.
"Meeting this man, Michel O Riada was his name,
was the means of changing the direction of my footsteps and
putting me on the first mile of a journey that would take me
far from my own parish. He taught me and others the craft
of wood and in time we passed examinations set by the
technical branch of the Department of Education…."
"O Riada didn't tell us, but we discovered that he had been
interned in Ballykinlar Camp during the trouble. While there
he made an illuminated book in Celtic strapwork design in
which were the names of all the prisoners. This book is in
the War of Independence section of the National Museum."
Reading further I discovered that O'Riada's " Celtic strap work" adorns shopfronts in Killarney and "as far away as Listowel".
ORiada also introduced Kelly to music, acting, astronomy and the great big world in general.
<<<<<<<<<<
Something for the Weekend
Barbara Derbyshire sent us this invitation:
The Just Write creative writing group in Listowel is celebrating its 20th year in existence. I was not there at the beginning, but am now a member. We are celebrating this great achievement at St John's Theatre on Saturday 28th January from 2pm until 4pm. There will be some music and readings and general mingling! There is also a book stall where members will be able to sell some of their published works. John McGrath is hosting and we're hoping to have a bit of a party. It's free to the public and if you feel you would like to come along, you would be more than welcome, of course. There are a few original members there, I think – Helen Broderick and Dee Keogh, Teresa Molyneux, Ena Bunyan. Marian Relihan now facilitates the group. There will be some poems read which were written by members who have passed away.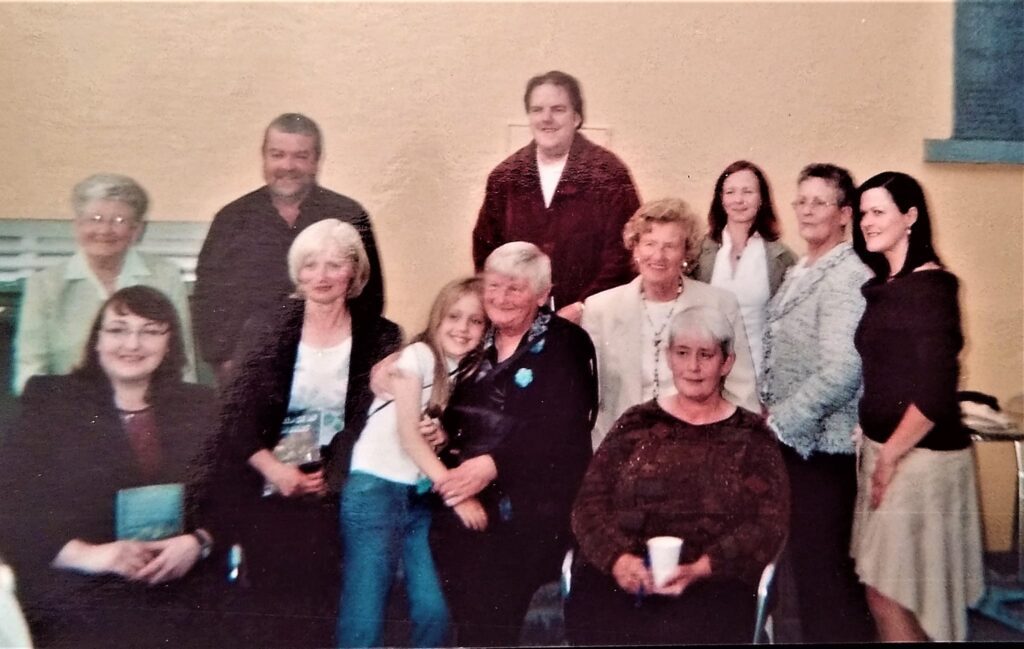 Helen Broderick shared online this early photograph of the group
<<<<<<<<<<