Dingle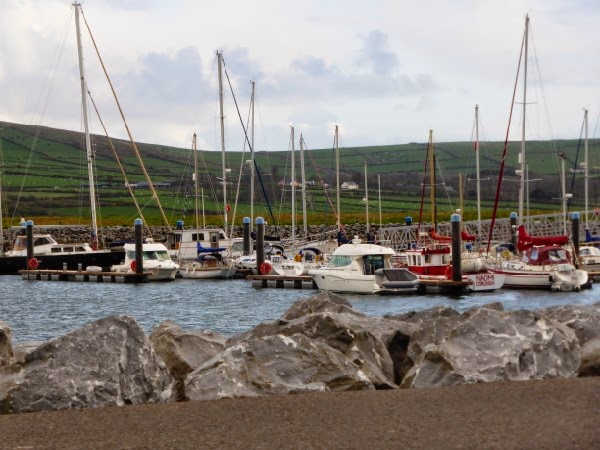 I enjoyed a lovely day out on the Dingle peninsula recently.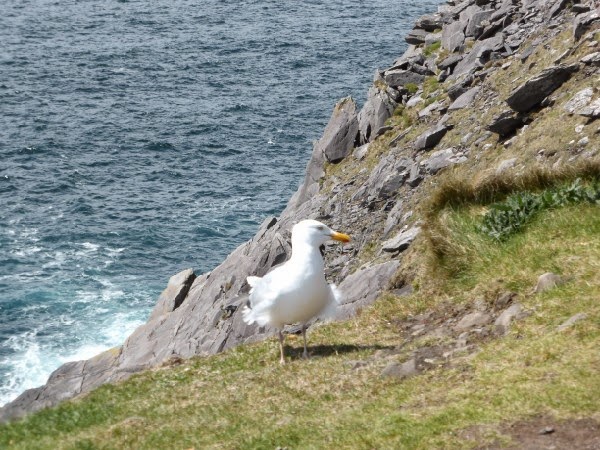 This friendly fellow we met at Slea Head.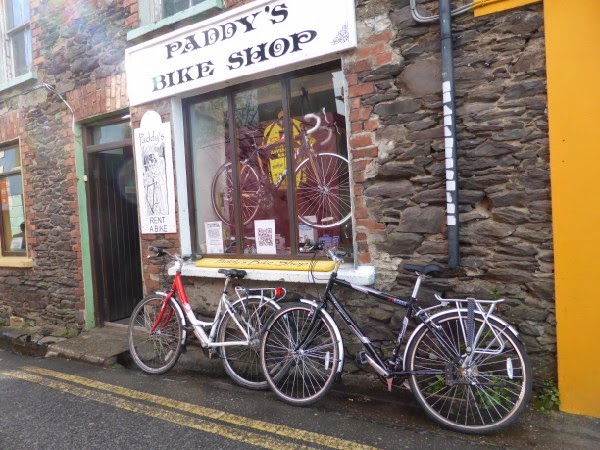 Cycling was always a favoured means of transport for student and visitor alike.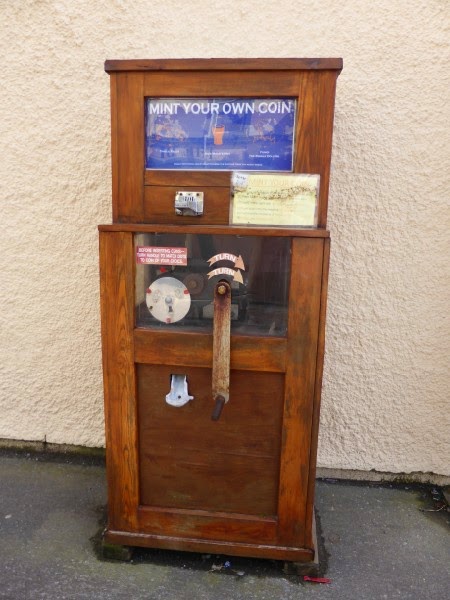 I don't know if the coin machine works. I did not hazard my money in it although I have done in the past. You put in a euro or two and you "mint" yourself a souvenir (worthless) coin.
<<<<<<<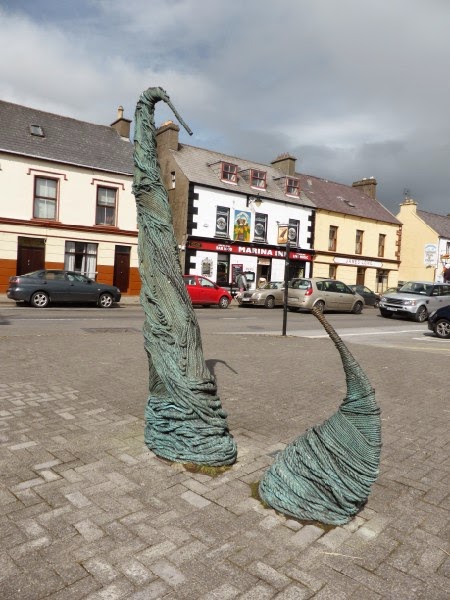 This piece of outdoor art is rather nice.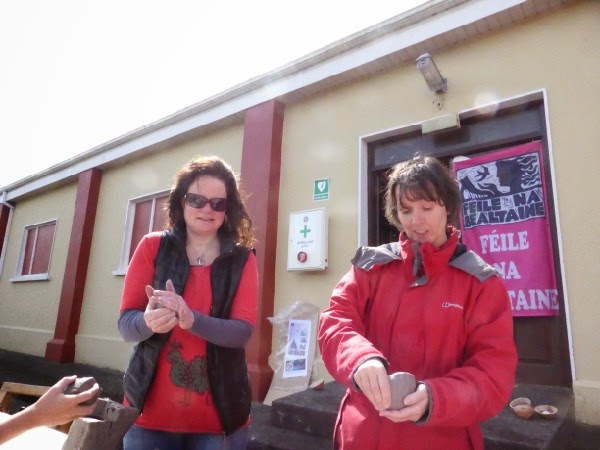 We met Róisín and Joan at The Halla in Ceann Trá. We helped them make somme clay pots.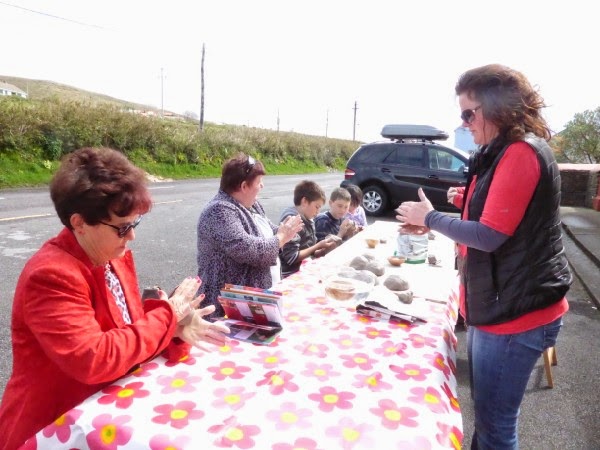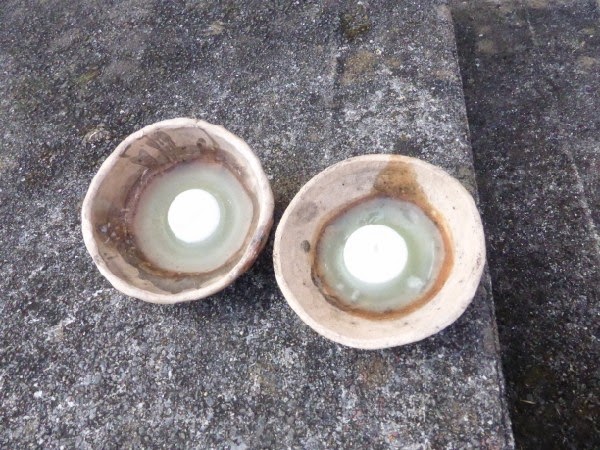 Our pots when fired would hold a candle and would be released from Milltown Bridge as part of Féile na Bealtaine.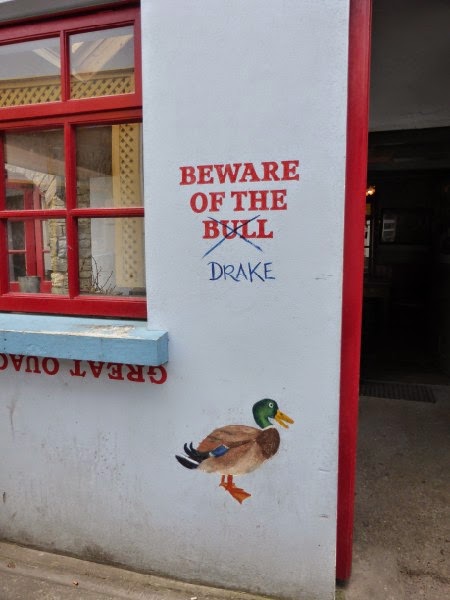 A bit of humour is always welcome. This sign was at Dick Mack's back door.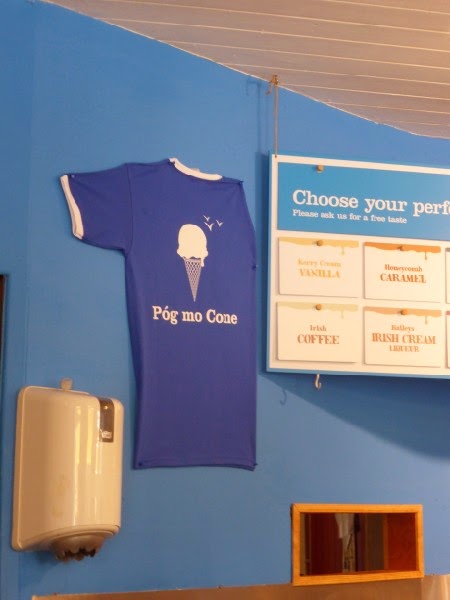 More humour, this time in Murphy's Ice Cream shop. It was very busy on the day we visited. The staff were super friendly plying us all with free samples. We just had to have some more. I would recommend the sea salt.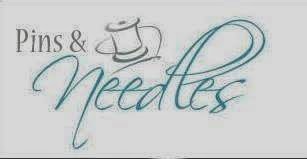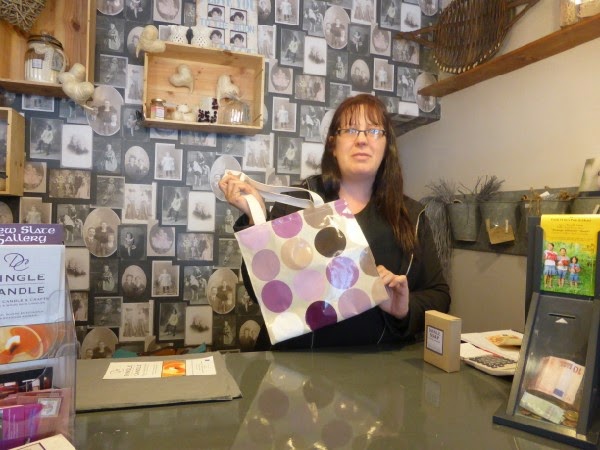 This lovely lady was minding the Dingle Candle Shop for her sister in law. She has her own business, making lovely oil cloth bags. Her business is called Pins and Needles. I bought this bag. You'll see me carrying it around town.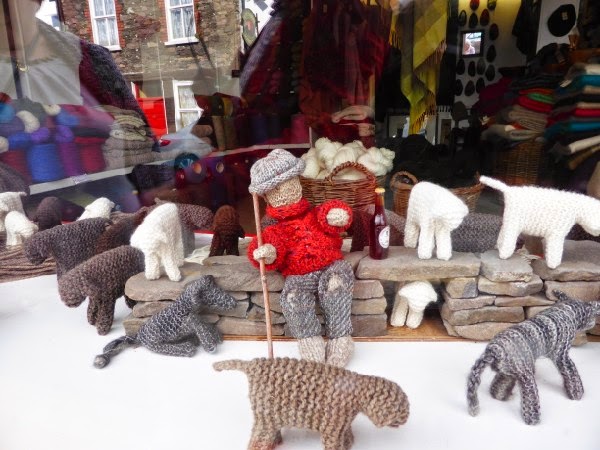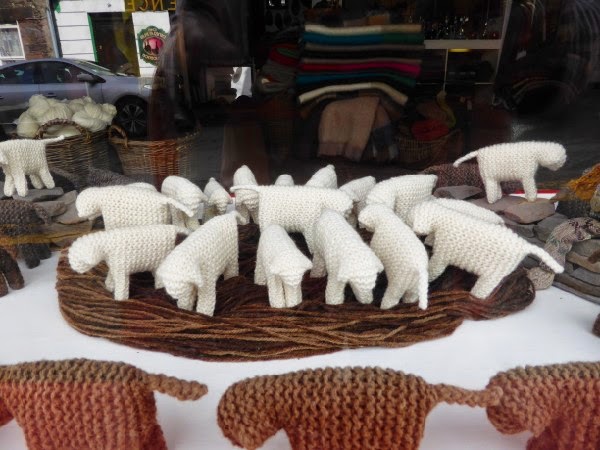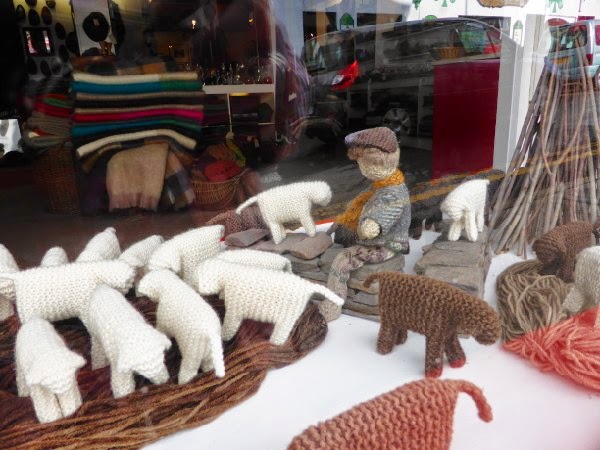 This knitted sheep farm caught my eye in a shop window.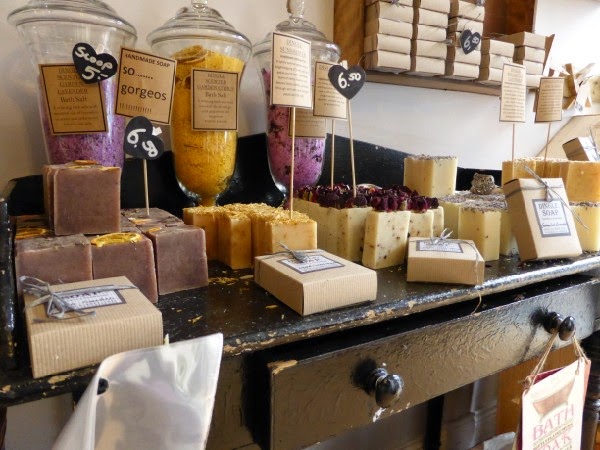 I bought some really nice soap.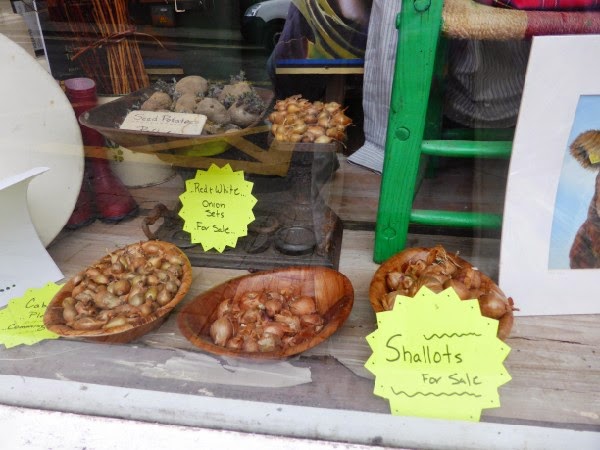 Onion sets, shallots and seed potatoes in a shop window in Dingle in April 2014.
Everywhere people were preparing for this: Féile na Bealtaine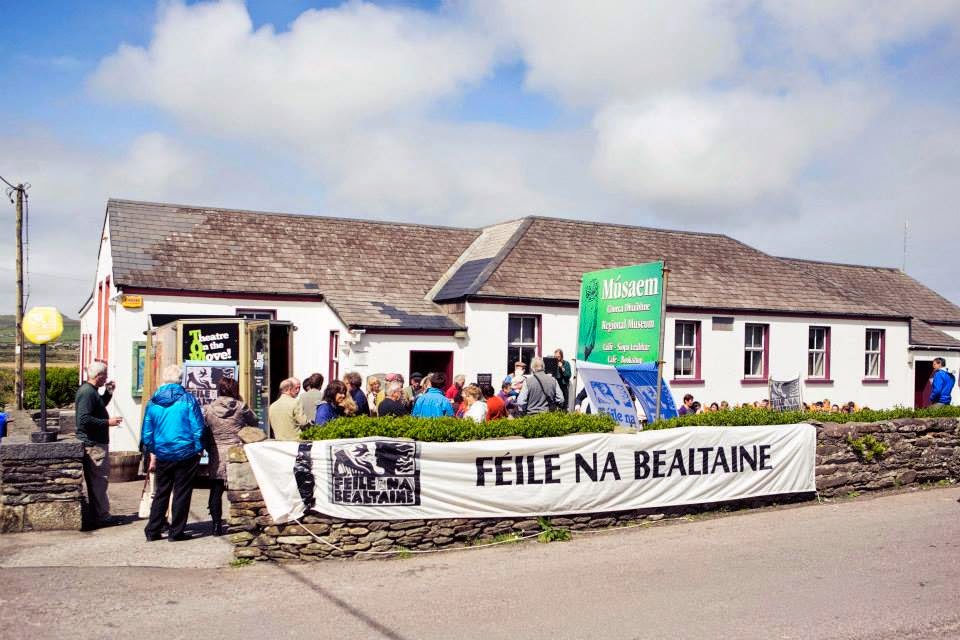 <<<<<<<<
The best Fungi photo?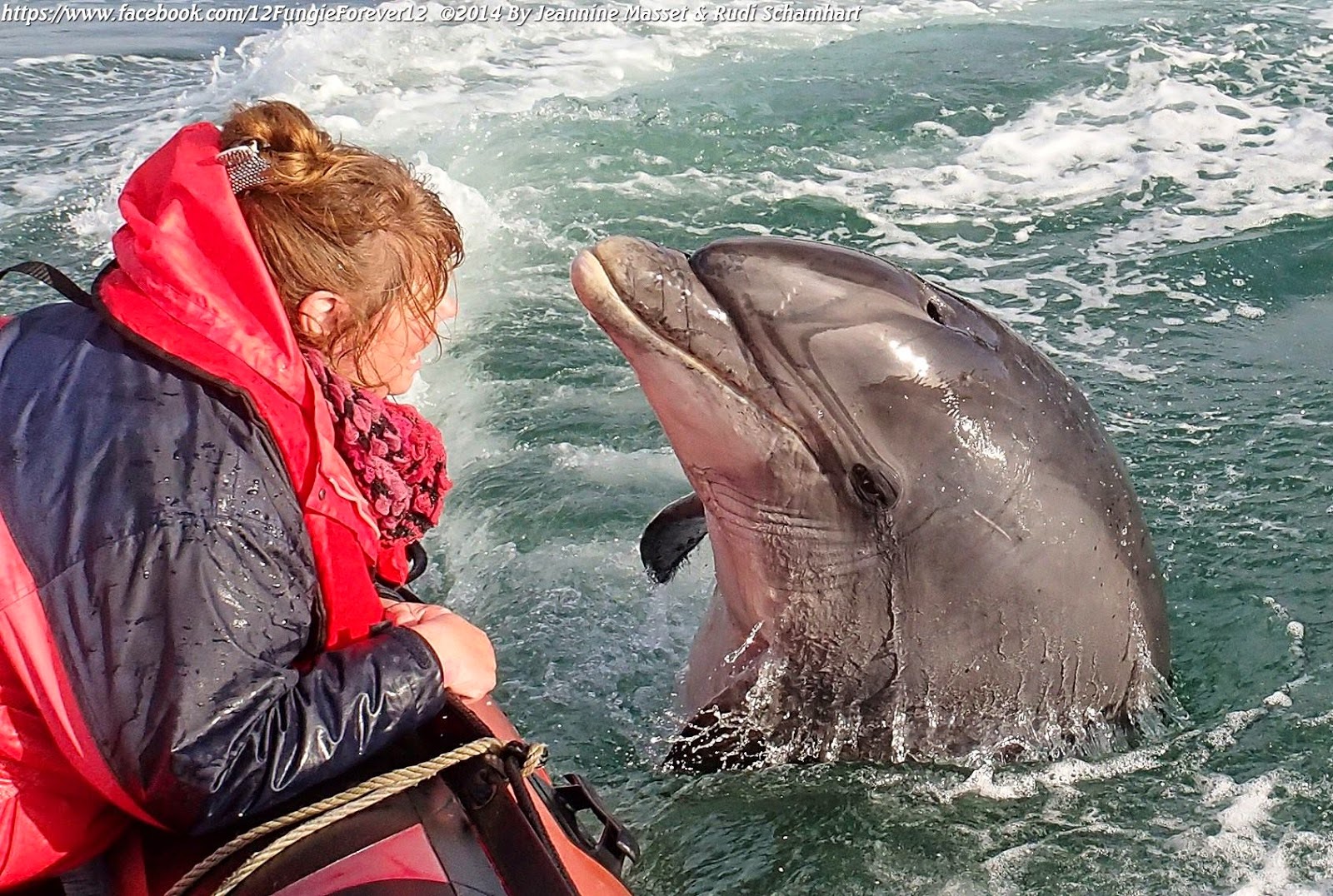 There are two people who photo Fungi regularly and post great images on Facebook at
<<<<<<
Old photo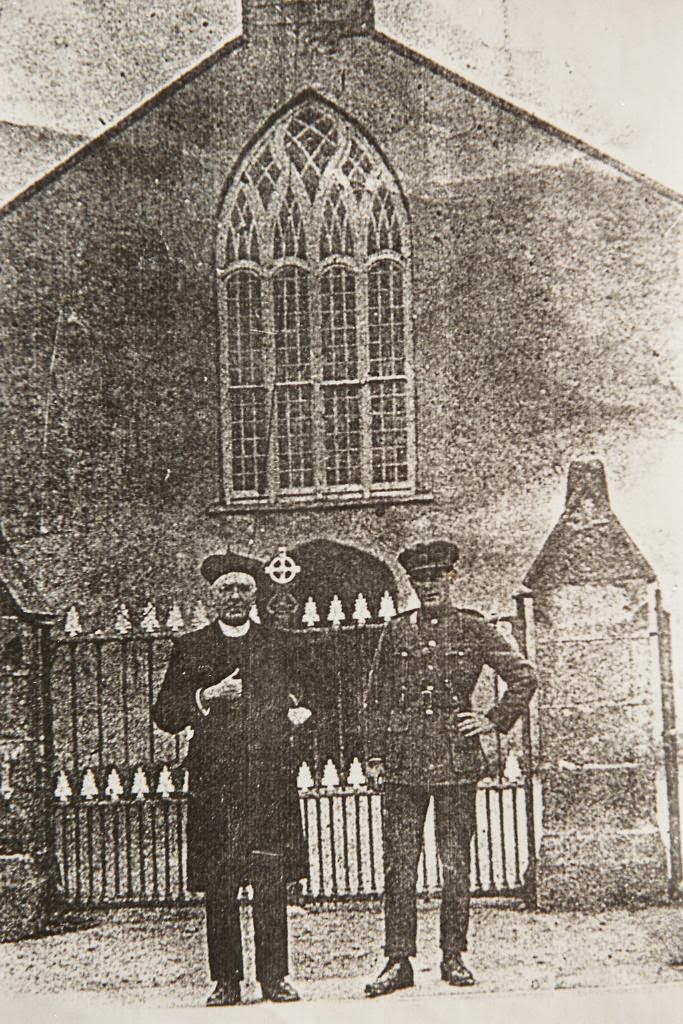 Fr Keane from Ballygrennan and Parish Priest in Newtownsandes
and Con Brosnan footballer and member of Free State Army
<<<<<<<<


Some action from Listowel Town Square at the weekend.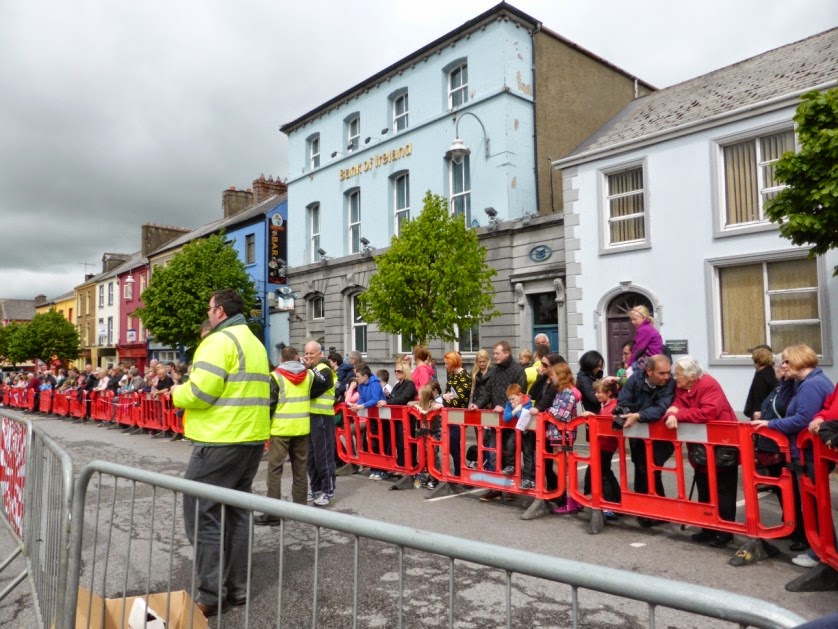 On Saturday May 3 2014 we gathered in The Square to watch a re enactment of the taking of the French town of Caen during WW2.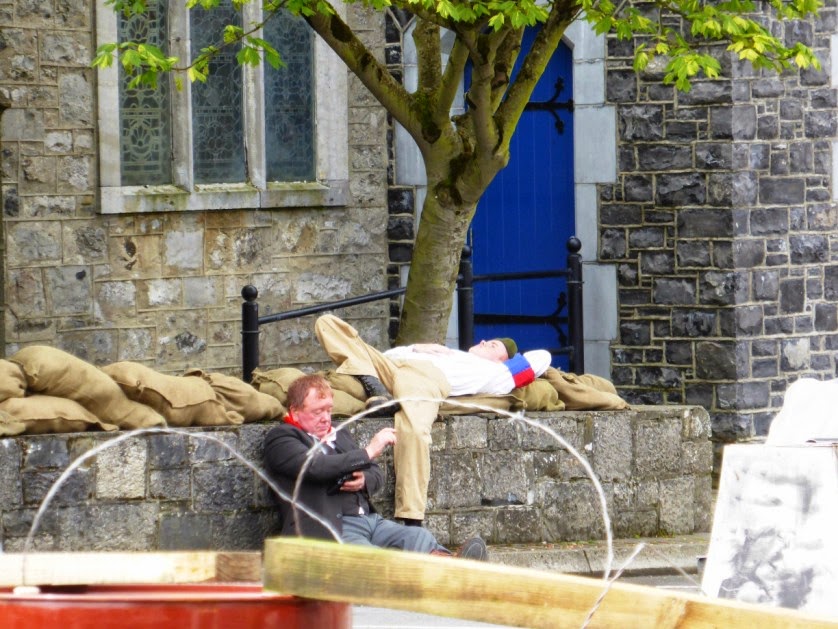 The local Caen citizenry were hanging out, drinking wine and lounging in the sun.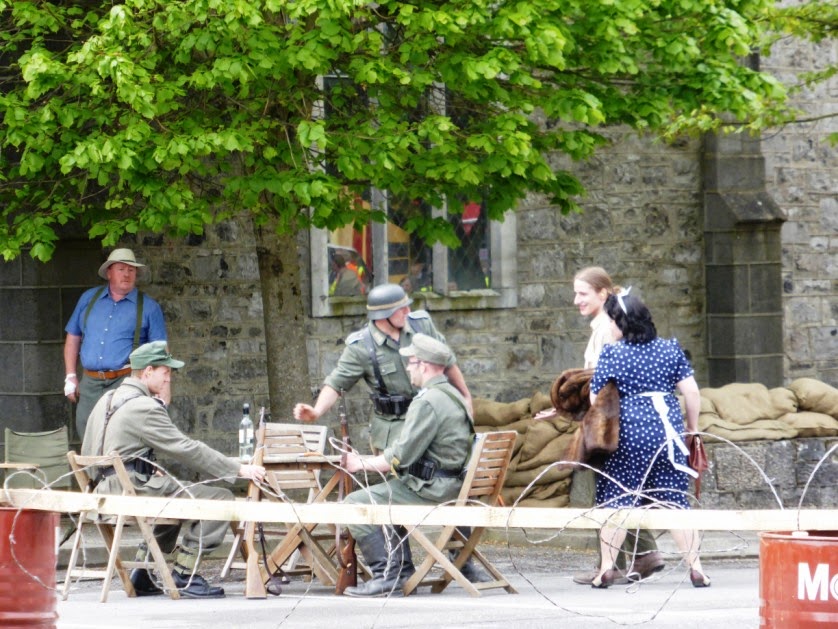 Suddenly, German soldiers arrived and took over the town.
A fierce battle ensued.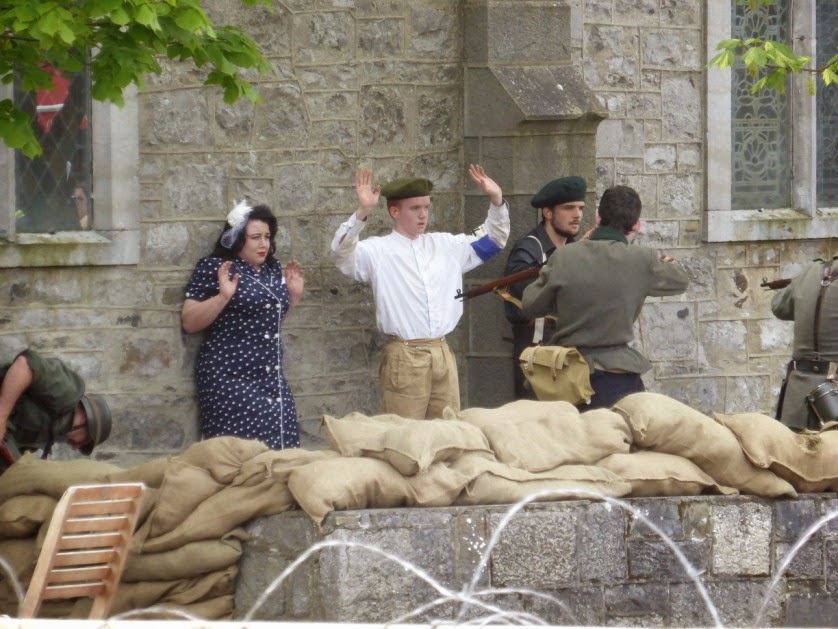 Local people were arrested.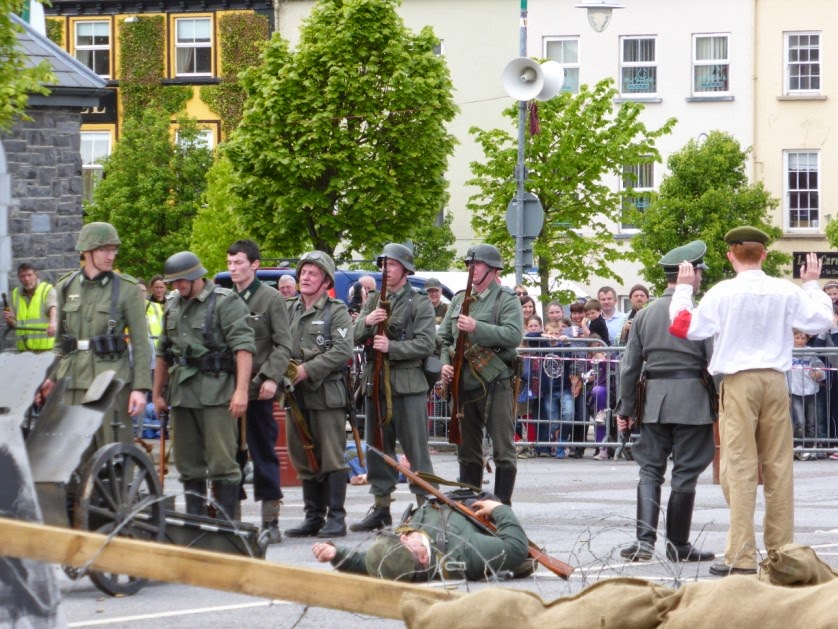 The soldiers frog marched the local prisoners off to be executed the next day.
<<<<<<


It was a great lesson in history for all of us present, particularly the young people.
I photographed the real French people in my family with one of the "fake" French people who were taking part in the re enactment.
Why are they laughing?
He did not understand a word of French.
<<<<<<
Haiku for our times
Along Emmet Road
politicians' promises
blow like plastic bags.
– Michael Hartnett (Inchicore Haiku, No. 55)
<<<<<<
A new channel especially for the diaspora. Listen to the story from Batt Burns if you like an innocent old fashioned Seanchaí type tall tale.