Another Great Night of Drama and Laughter in John B.'s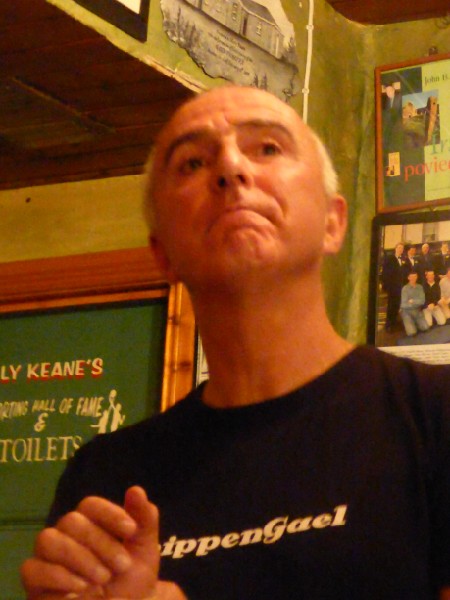 This man was responsible for a feast of laughs and a few groans at the old chestnuts in John B.'s on Thursday night week.
All of human life and every dramatic theme in the cannon of Irish drama was presented to us by Hy Brasil Drama Group from Kildare. The play was the third in a trilogy and the plot revolved around a character called Mickey Tatey.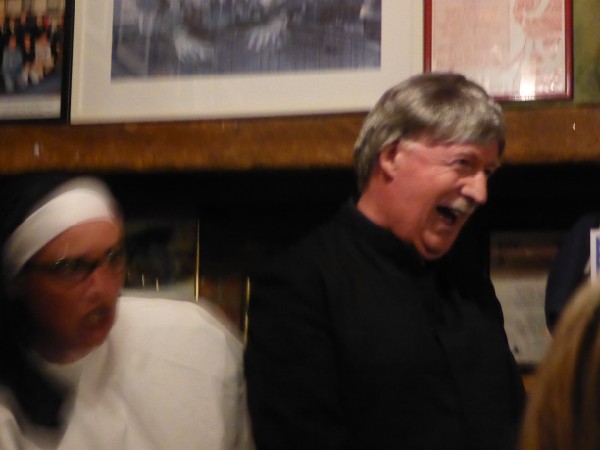 We had the clergy and themes of institutional abuse and favoritism.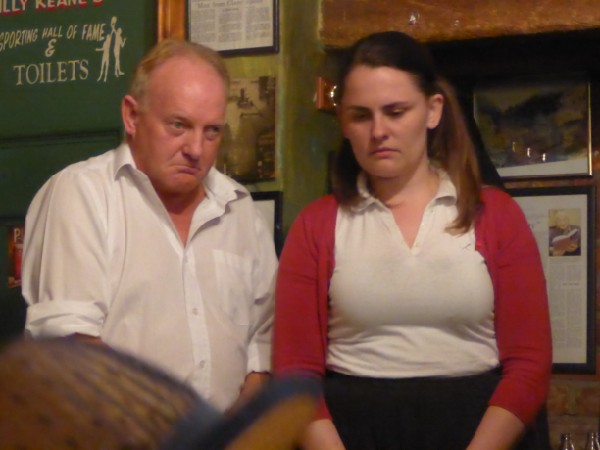 These two were orphans in an abusive institution but they came good in the end.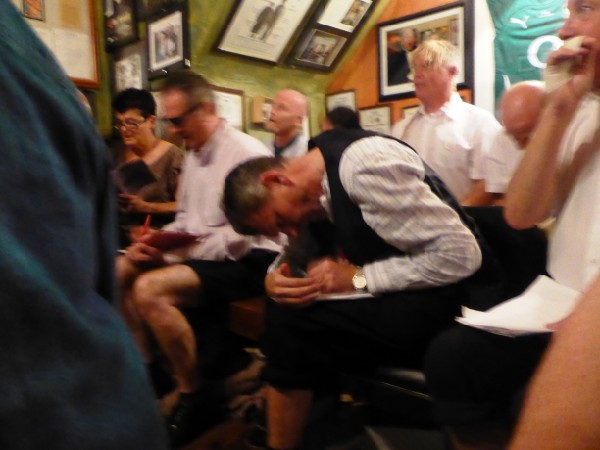 There were actually four Mickey Tateys. This is Mickey Tatey, Uimhir a hAon, the teacher's pet, at school.
When their childhood ambitions were realized we had everything from a transvestite giant to a postman on the "stage".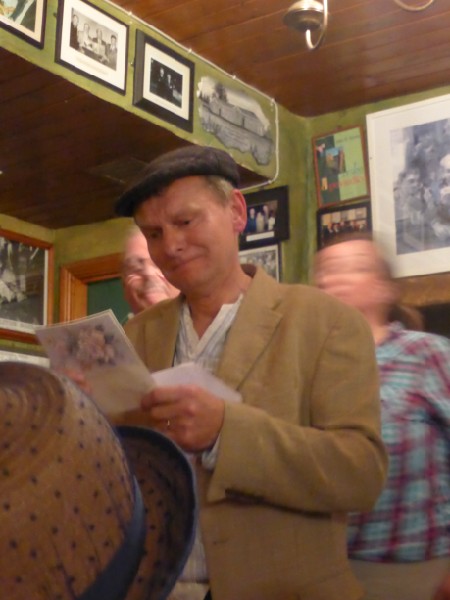 There was nothing left for Mickey Tatey when his new wife left him on their wedding night (She was secretly a nun) but to enter politics. As you have probably guessed by now, this play contained many improbable plot twists.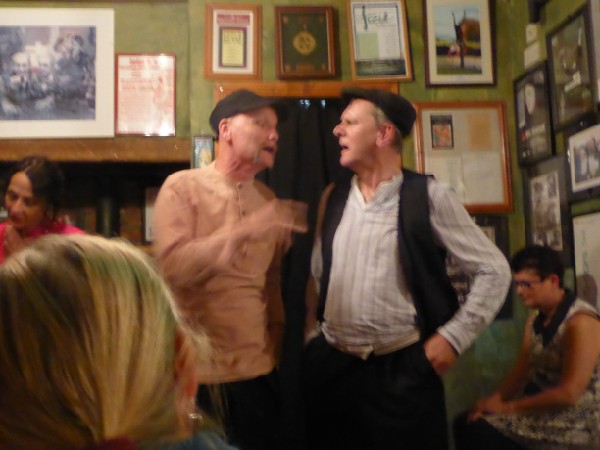 This is the third Mickey Tatey all the way from China to help with the election campaign.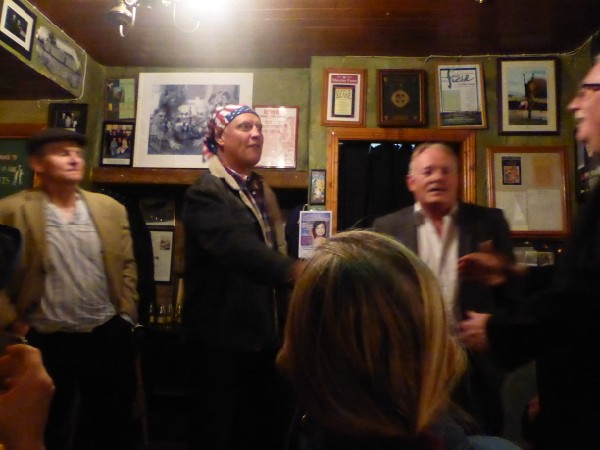 American Mickey Tatey rode in straight from the Wild West.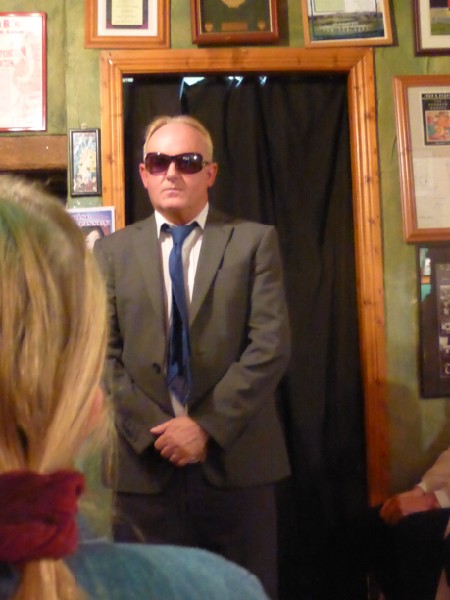 This is Dublin Mickey Tatey who put his troubled past behind him and got a job as the politician's minder.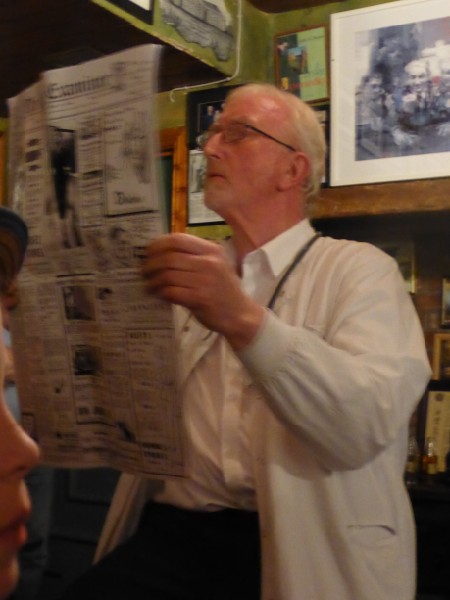 Goggles, as a schoolboy, had a desire to sample lots of different careers He is now a kind of demon barber/surgeon.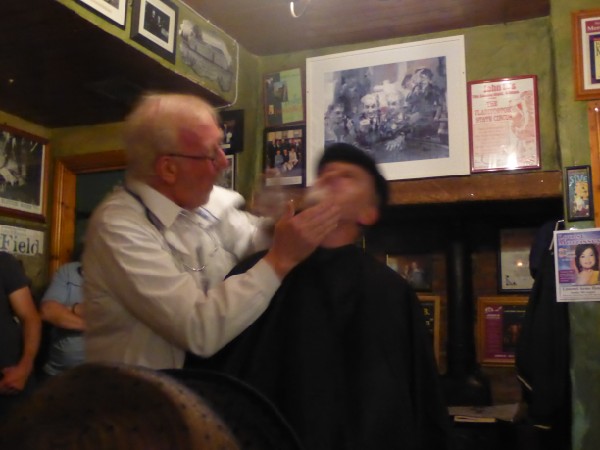 Mickey is promising pensions for everyone…his motto, I'm not against it; I'm forninst it.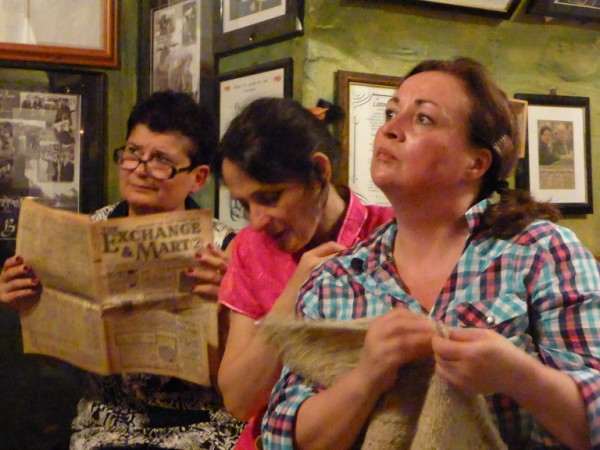 The ladies hang on his every word.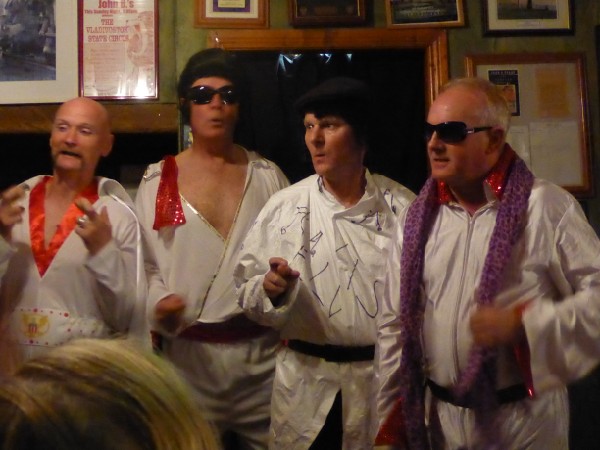 I forget how this was worked in but we had a hilarious Elvis impersonators contest. Let's say all of these impersonators were of an age never seen by the real Elvis, so suspension of disbelief played a huge part here.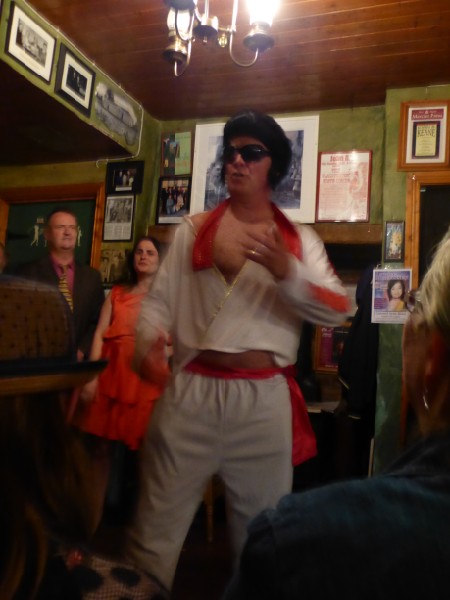 This man was declared the winner by a clapometer in the form of a red hurley.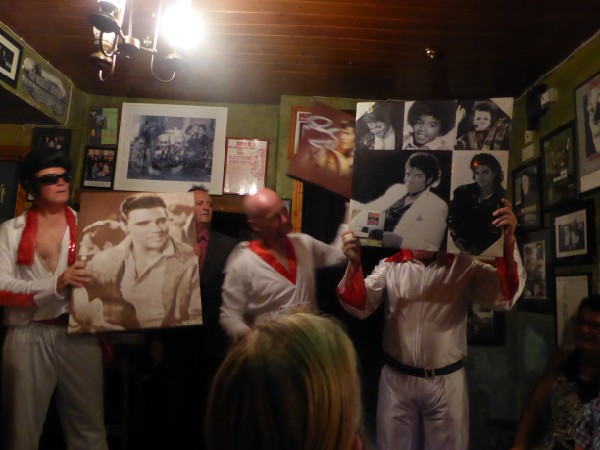 All of the contestants got a prize of a picture of Elvis, although someone made a slight purchasing mistake in the case of Dublin Mickey Tatey.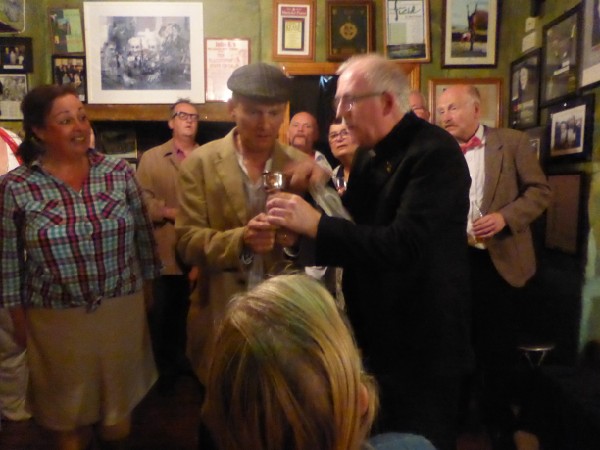 The priest back from his trip to Rome presented the newly elected T.D. with a chalice. The irony was not lost on us as he declared that it might be a poisoned chalice.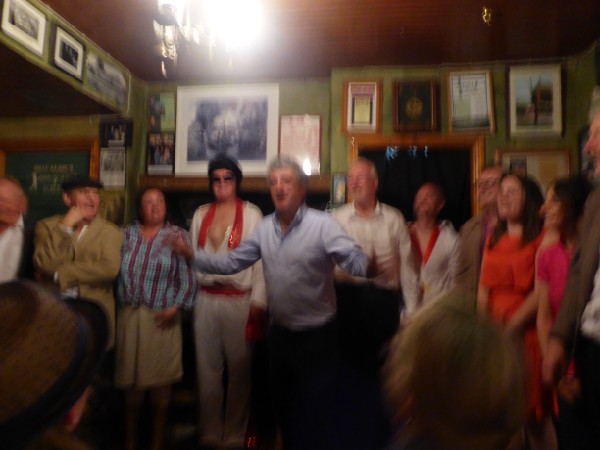 To cut a long story short, they all lived happily ever after and we all thoroughly enjoyed another great Thursday night in John B. Keane's Bar
<<<<<<,
Betty Stack's Old Photos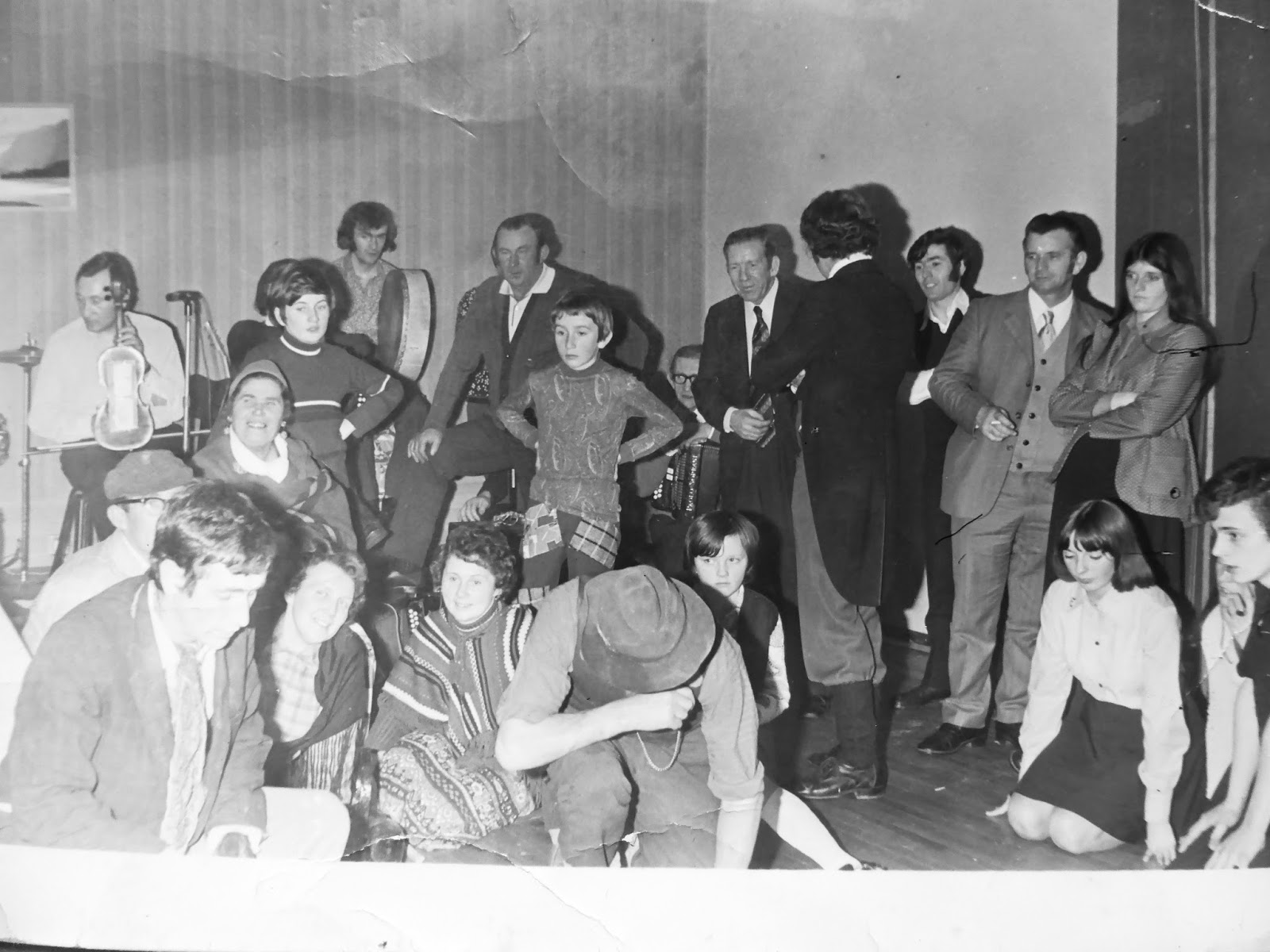 This is a Scoraíocht group in rehearsal in 1973.
Betty has nearly all the names;
Front: Joe Guerin, Maureen Dowling, betty Stack,Michael
Dowling, Anne Dowling, Anne Marie Gibbons and Michael Regan
2nd. Row: Christy Stack, Babe Joe Collins, Joseph
Tarrant and Tadhg Flahive
Back Row: Donal O'Connor, Eamon O'Sullivan, —-, Timmy
Brosnan, Tim O'Carroll,
At back: Cathal Fitzgerald, Jimmy Hickey, _____,____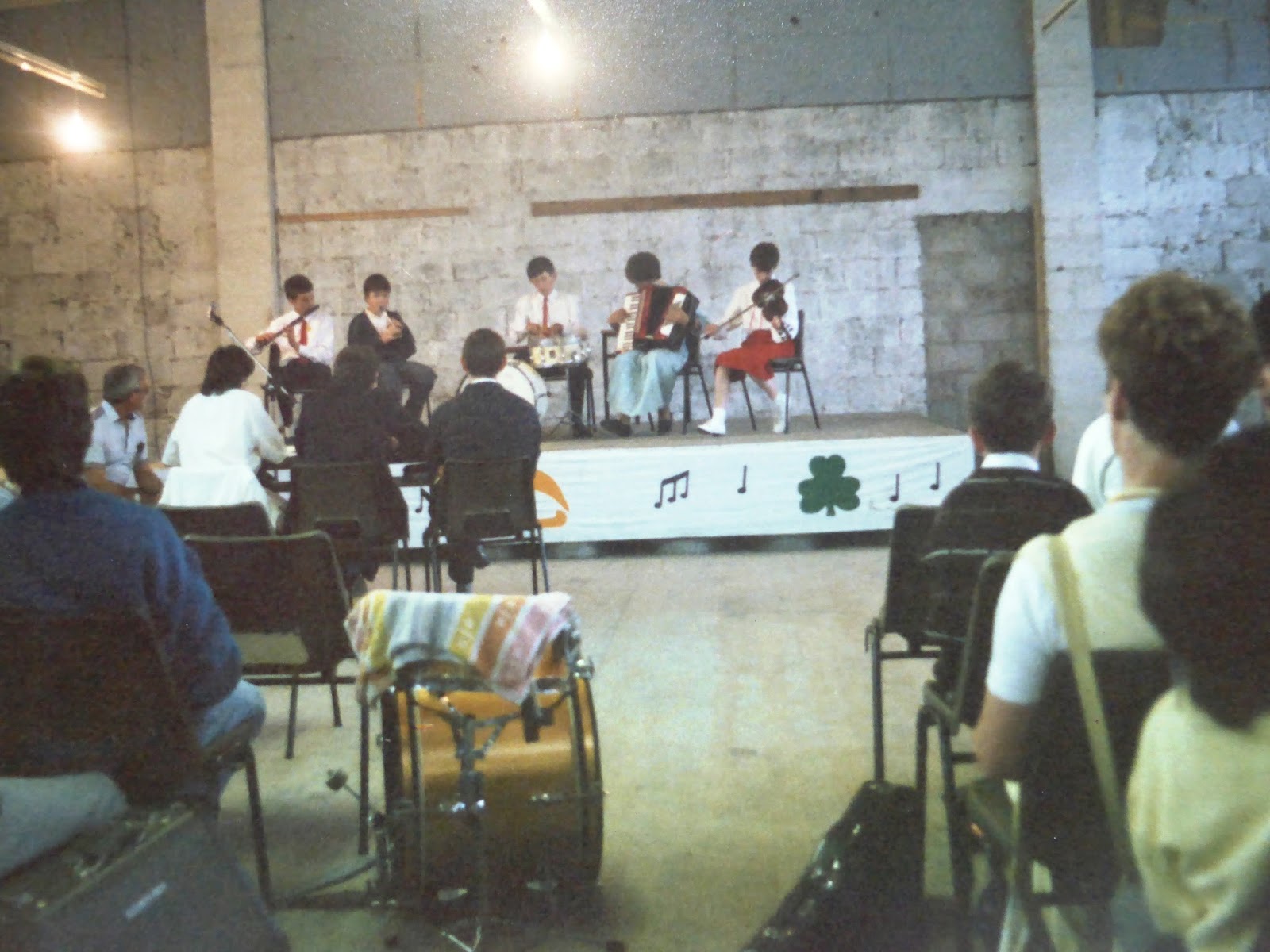 This is a competition in Walshe's Ballroom, The Las Vegas during Fleadh Cheoil na hEireann 1987.
<<<<<<<
Then and now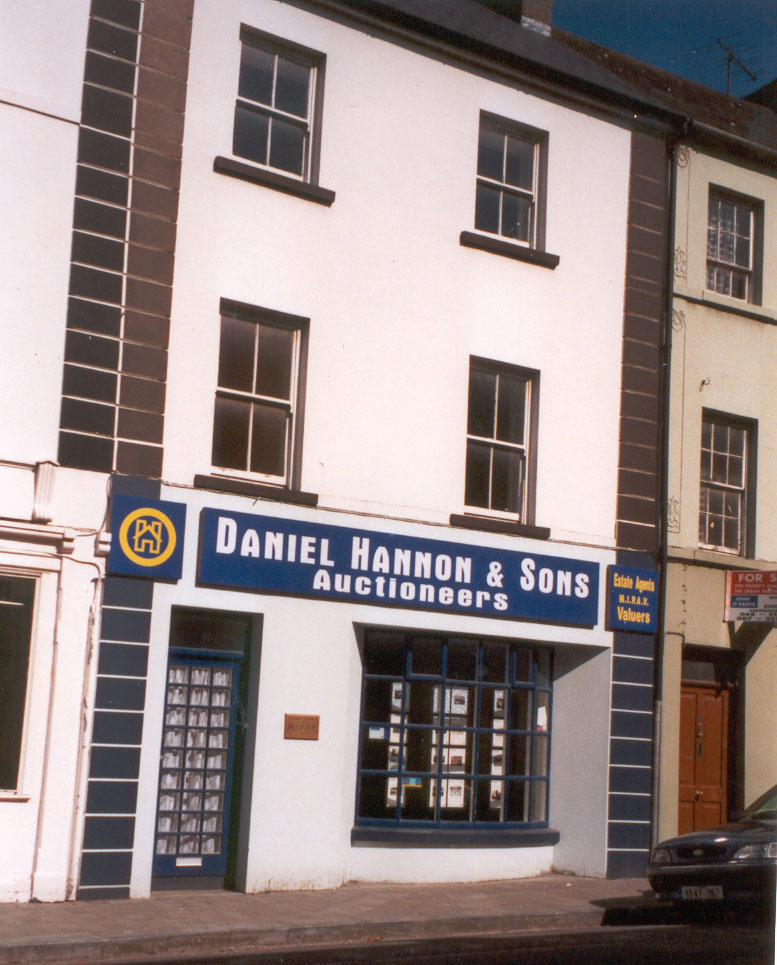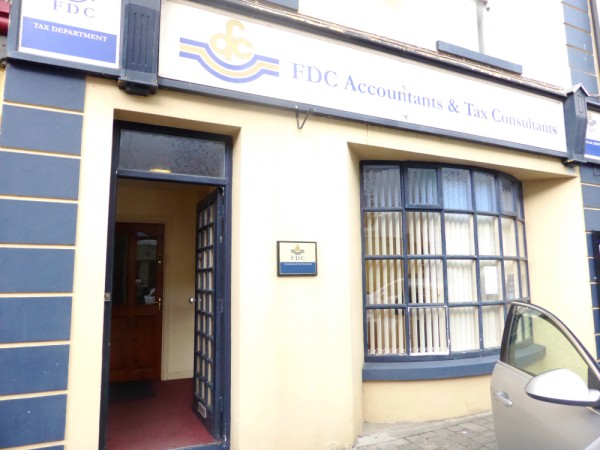 <<<<<
Just a Thought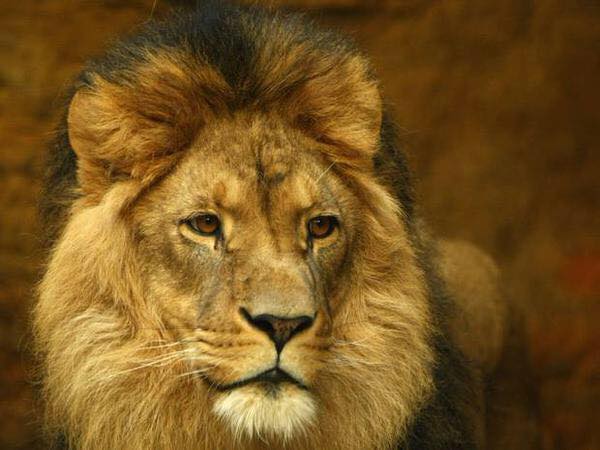 This is Cecil, the celebrity lion who was cruelly killed by an American dentist with a crossbow.
Since the 1940s the world population of lions has dwindled from 450,000 to 20,000 according to National Geographic. They weren't all killed by American dentists.
Food for thought!
<<<<<<


The Kerry Kildare Match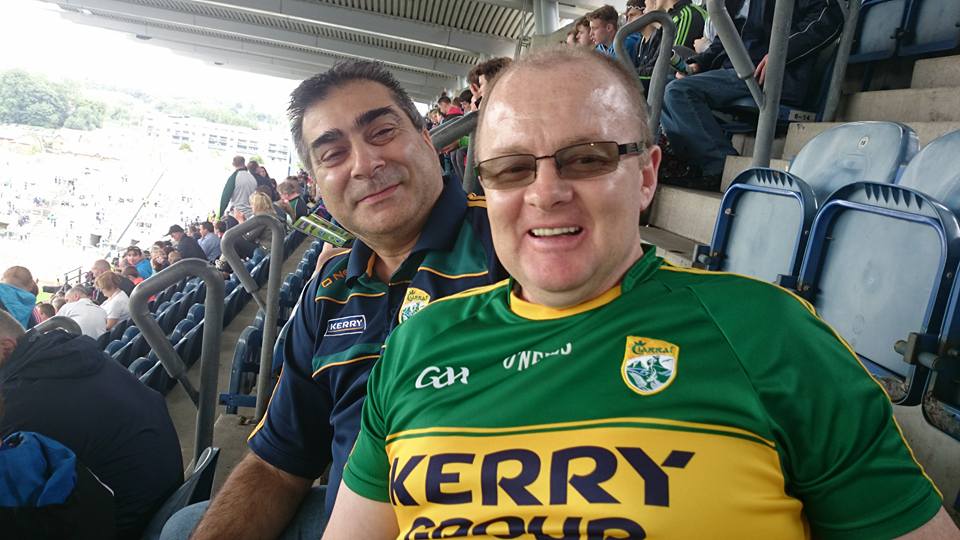 Namir at the match


A case of "All Blacks versus Scotland" Joe Brolly.
I have loved ones in Kildare. Enough said!