A Twilight View from Ballybunion's Cliff Walk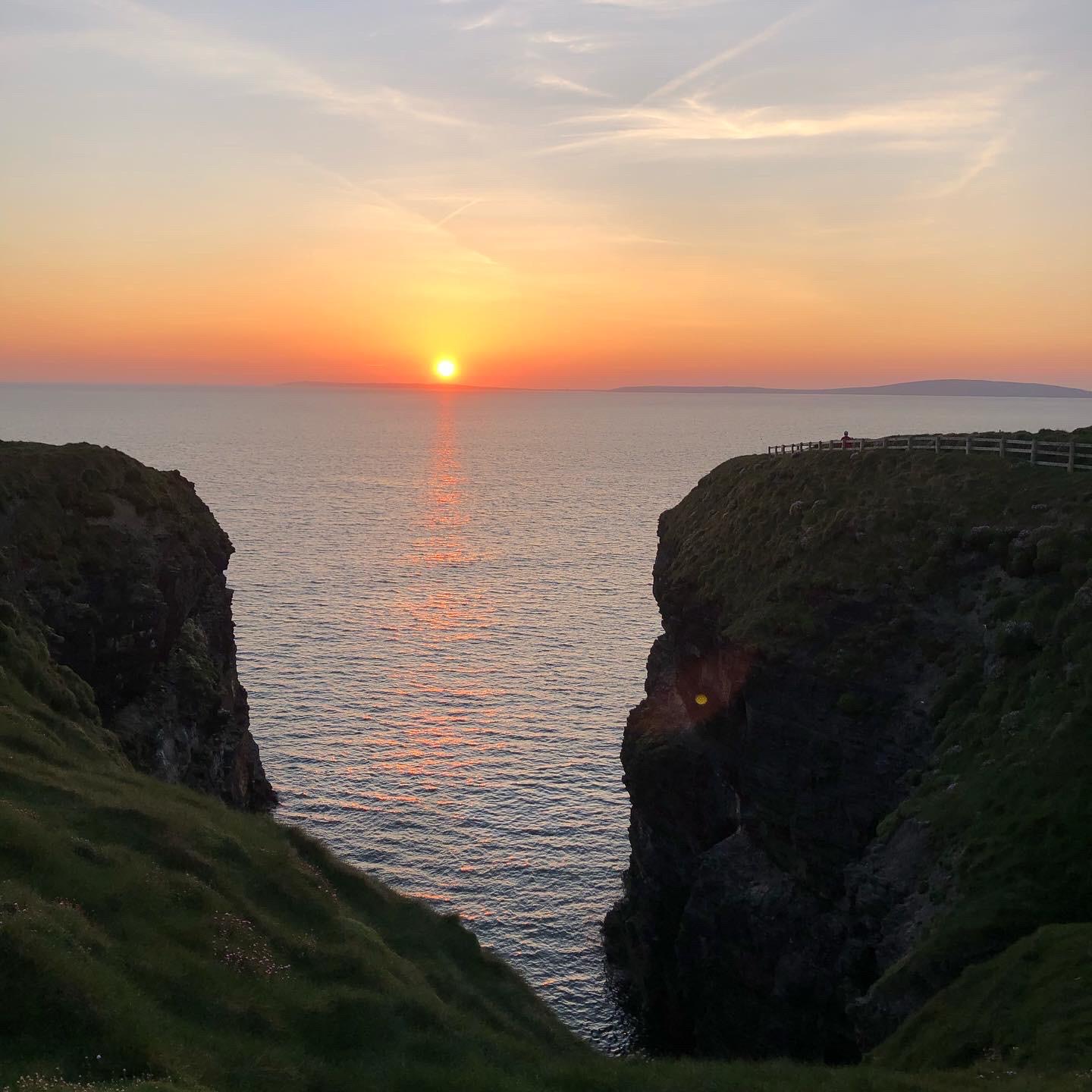 Photo; Bridget O'Connor


<<<<<<<<
Oh, for a night out at the theatre!
Whether in St. John's in John B.s or on the street, I can't wait for drama to return to Listowel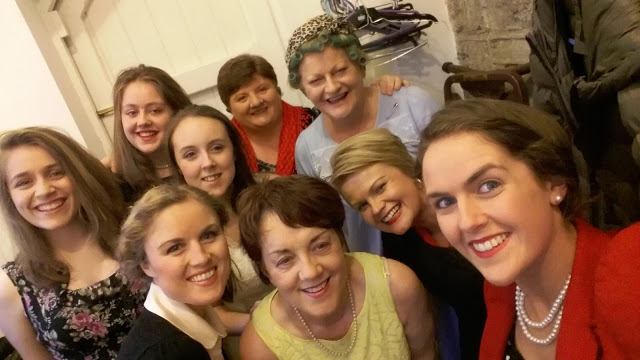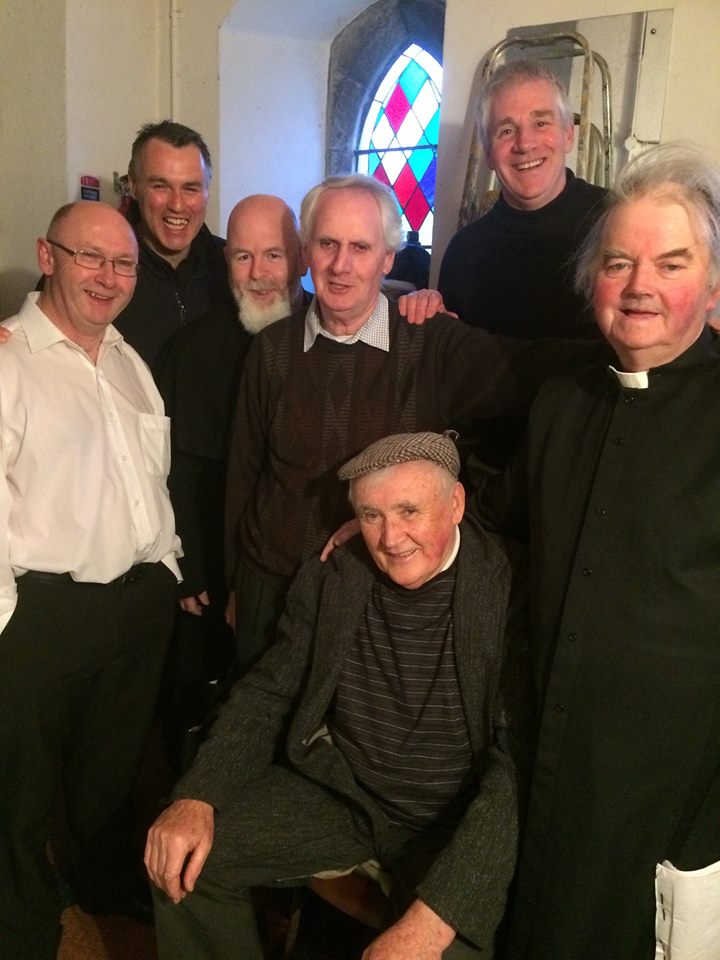 Mary Moylan took these photos of John B. Keane's The Chastitute in 2017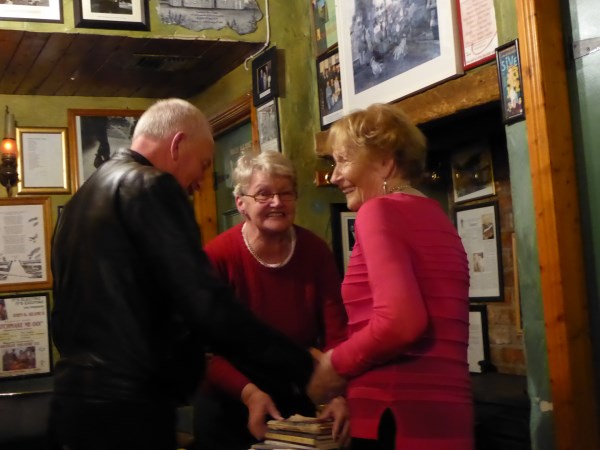 A great night in John B.'s at Nora Relihan's one woman show.
<<<<<<<<<<<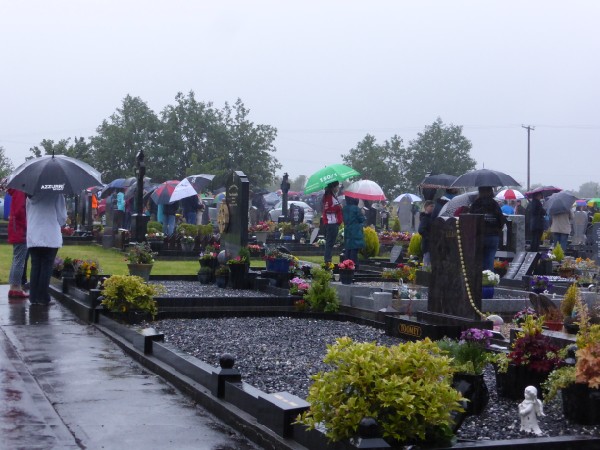 I miss the Graveyard mass, rain and all.
<<<<<<<<
A new poem from John McGrath
I Want To Go On
I want to go on looking in
when they let us out again.
I like what I found there.
Alone I was afraid at first
but then I realised
Searching for what matters
Was what we're meant to do
How we're meant to be
Nothing to fear but fear, and me.
Don't get me wrong
I miss the hugs, the friends,
the buzz of conversation
But I love the contemplation,
So now and then I'll look back in
when we get out again.
<<<<<<<
Down with that sort of thing
Our friend, Mattie Lennon has written to The Irish Independent.
Declan Foley ('Clergymen not the people to offer insight into sexual love,' Letters, May 3) points out that the clergy are not qualified to advise on a subject they have no knowledge of.
Was it ever any different? In 1954, as an eight-year-old, I almost became a victim of clerical censorship.
One Sunday my mother arrived home from mass with news. The curate had warned the congregation against "turning over the pages of the rags of Fleet Street".
Despite her less than perfect eyesight, my poor mother managed to decipher the small print on the back pages of my Beano and Dandy which showed that they were printed at DC Thompson's outpost in Fleet Street.
Dennis the Menace and The Bash Street Kids weren't actually banned from the house but my father reckoned it was "the thin end of the wedge." My parents were unanimous in their belief that the young curate was well qualified to set the moral compass for the youth of west Wicklow. And why wouldn't he – wasn't his father a guard in Bray?
Mattie Lennon
Blessington, Co Wicklow
<<<<<<<
Book Launch
Rhyming History: The Irish War of Independence and the Ballads of Atrocity in the Valley of Knockanure by Gabriel Fitzmaurice will be launched in Seanchaí, the Kerry Writers' Museum, Listowel on Saturday, May 15 at 2 p.m. Everybody is welcome to this historic launch which commemorates the centenary of the tragic events in Knockanure in April and May 1921.