Listowel Town Square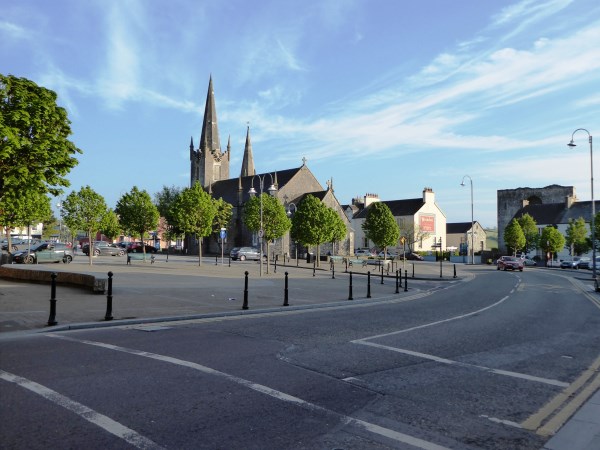 <<<<<<
Another Old one from a Kerry's Eye supplement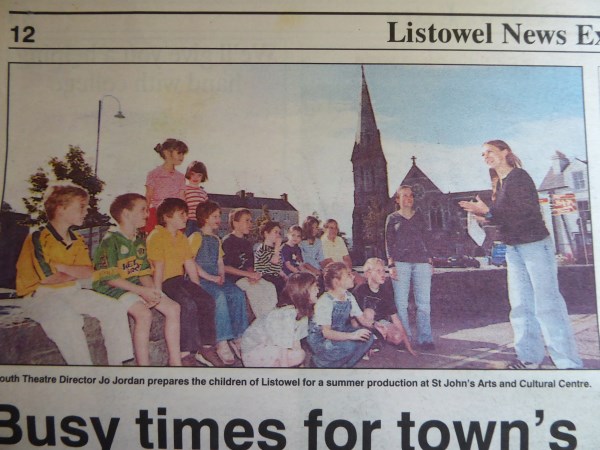 <<<<<
They Rocked Gaelic Park in 1969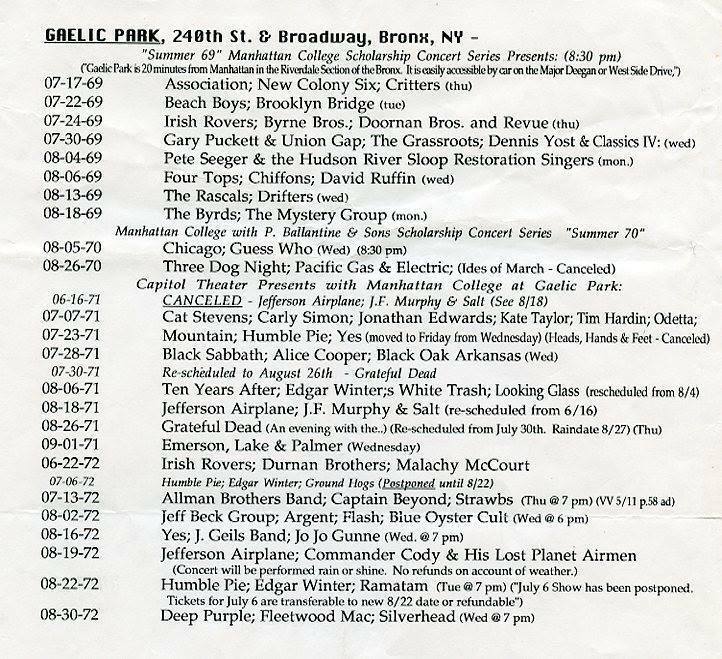 Talk about the summer of '69. What a line up of concerts!
Where did I find it?
Ciarán Sheehan shared it on Facebook
<<<<<<<<<
William Street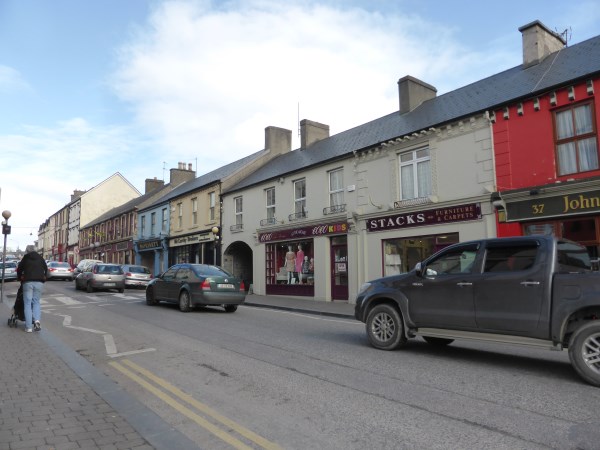 <<<<<<<<<
Singing his Heart Out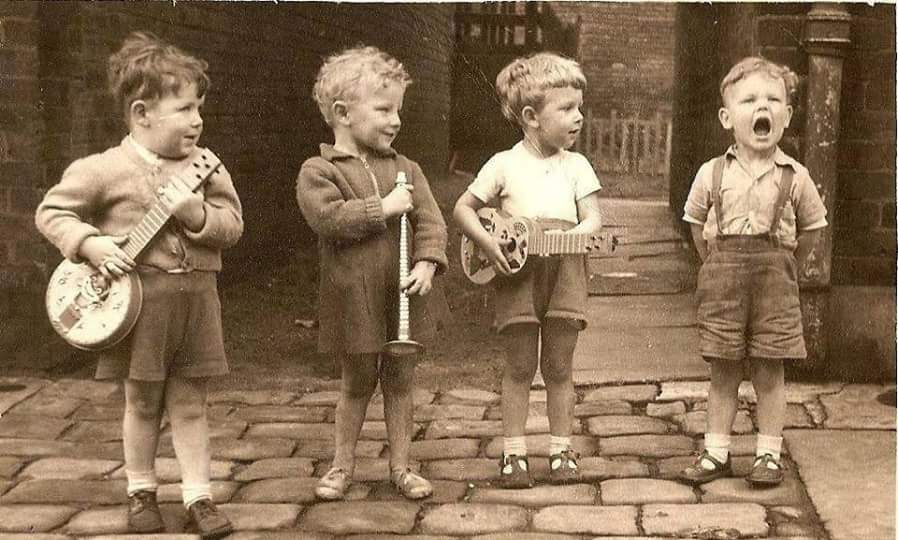 Photo is from Belfast . The photographer is unknown.
<<<<<<<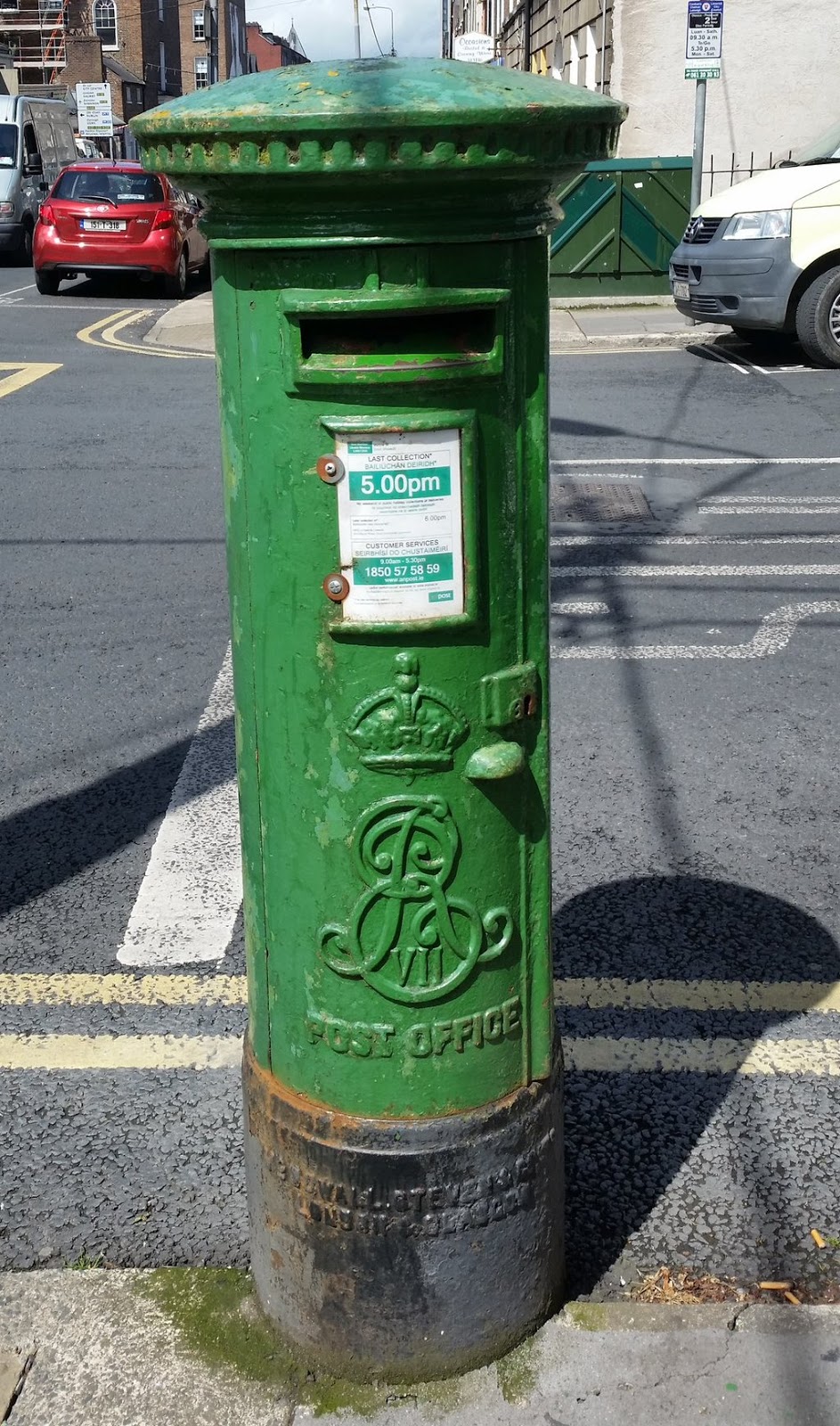 This Edward V11 postbox is in Cashel. Photo from Twitter
<<<<<<


A Deed of Blood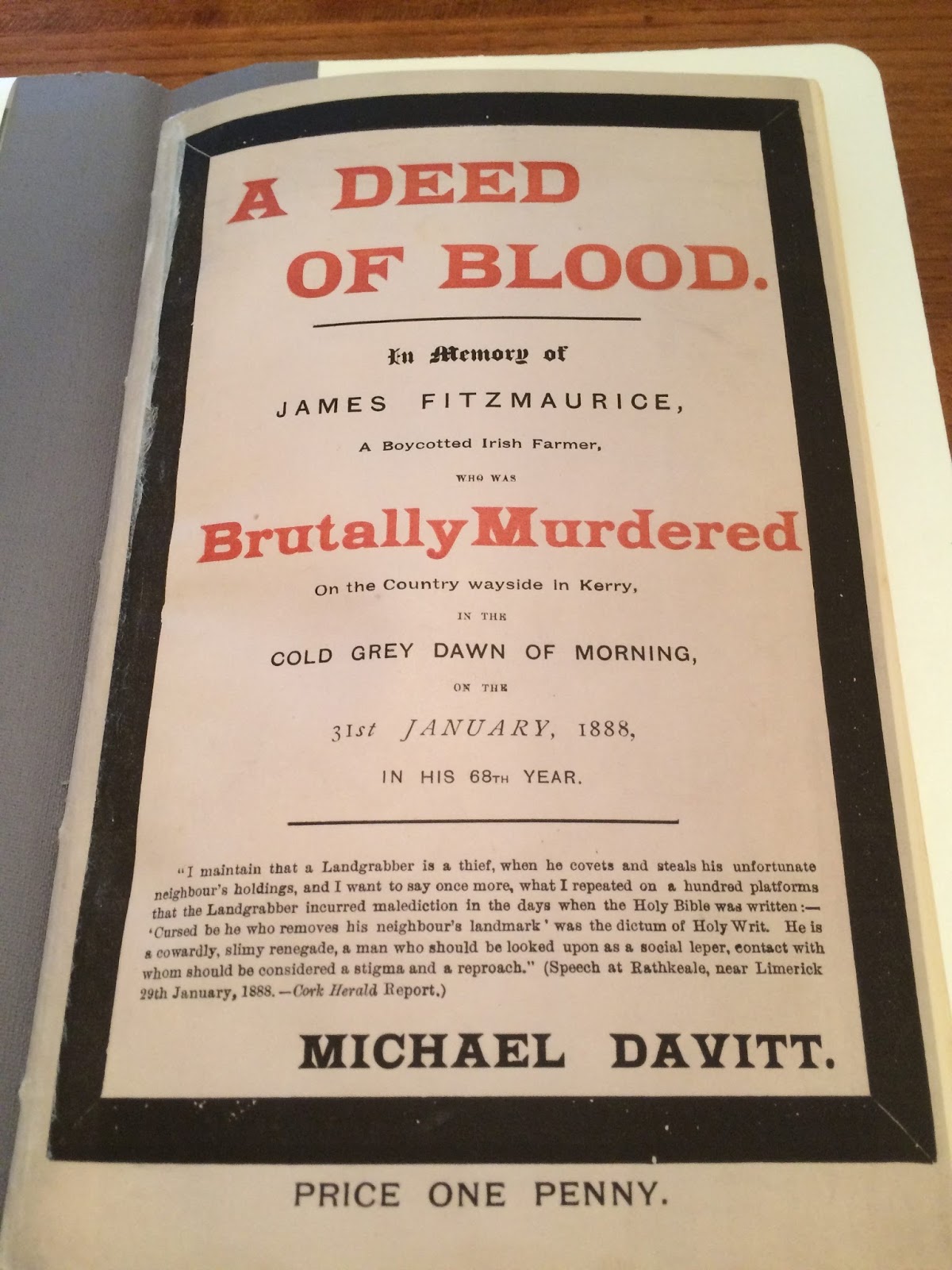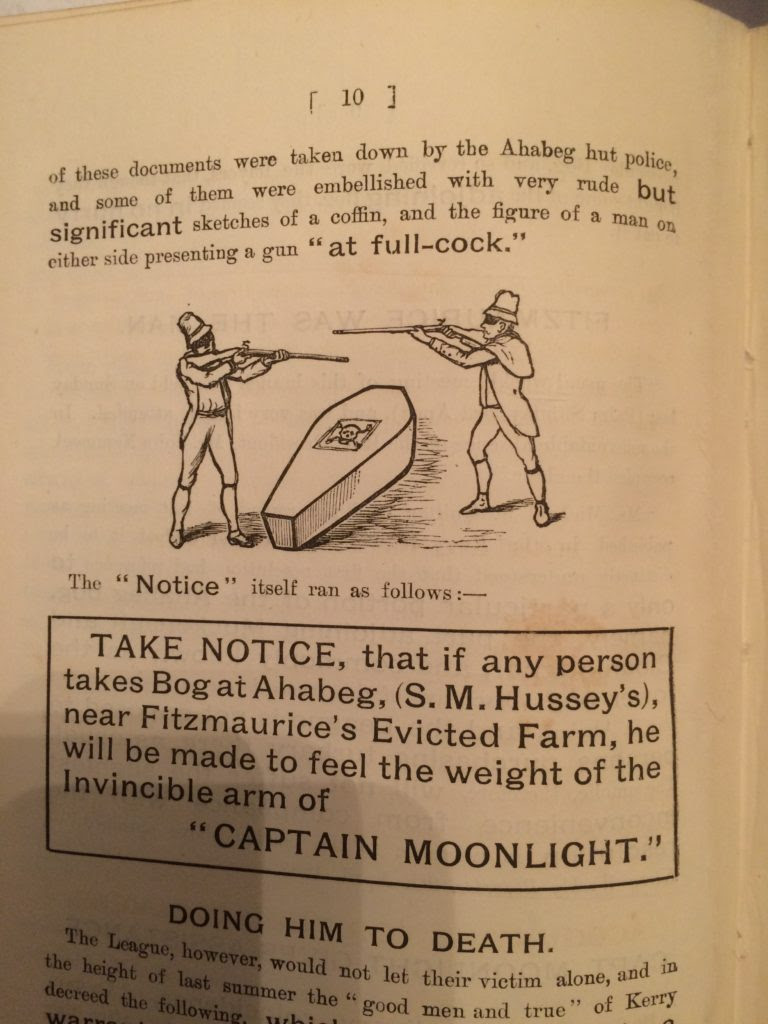 Land has always caused trouble in Ireland and in the not very distant past dreadful deeds were done in the name of our right to land. We all know the story of John B. Keane's The Field and nowMark Holan in his latest blog post has nosed out another gory story from our recent past. Mark writes a great Irish American blog and, because his Irish roots are in Kerry, he often writes about our neck of the woods.
Let me here apologise to any descendants of the people named. I don't post this to malign anyone or to dig up painful family history, merely to recount historical facts and to remind ourselves of man's inhumanity to his fellow man.
Land-related violence in
late 19th century Ireland were euphemistically known as "agrarian outrage." …
For several years now I've
been exploring Ireland's Land War period, 1879-1889. In particular, I've
focused on the 1888 murders of farmers James Fitzmaurice and John Foran, which
occurred within six months and just a few miles of each other in the northern
section of County Kerry, home of my Irish ancestors. Both men were condemned as
"landgrabbers" for leasing property after other farmers were evicted. In the
case of Fitzmaurice, the previous tenant was his brother.
In the 1880s, the Irish
National League (or Land League) was waging a campaign to break the grip of absentee
landlords, who controlled tens of thousands of acres. Farmers were called to
refuse paying their rents until lower rates and other rights could be
negotiated. When tenants were evicted for these or other reasons, the League
declared that the acreage should remain fallow and not be leased by other
locals.
Because Fitzmaurice and
Foran did not abide these strategies, they were condemned by League
officials and subjected to social and economic ostracism, known as boycotting.
Notices of their offenses were posted near the leased property and at local
market places. Each man received limited police protection, but both of them
fatally waved off the security.
The 68-year-old
Fitzmaurice was shot point blank by two assailants near Lixnaw, Kerry, on 31
January 1888. His daughter Nora, about 20, witnessed the murder in the "cold
grey dawn of morning," according to a 16-page political pamphlet titled,
"A Deed of Blood," published a few weeks after the crime.
"A Deed of Blood" was
produced by the Irish Loyal and Patriotic Union, an alliance
of Irish businessmen, landowners and academics who sought to preserve the
existing political ties with Great Britain. The group was formed in 1885 to
oppose efforts by Charles Stuart Parnell and the Irish Parliamentary Party of
to win land reform and limited domestic autonomy, called home rule.
The pamphlet quoted from
newspaper coverage of the Fitzmaurice murder, as well as original reporting.
It appeared in mid February 1888, shortly after two men were charged with
the murder, but before their trial, conviction and execution by hanging at the
end of April. For the ILPU, the crime was "yet another link … added to the
strong chain of evidence connecting the National League with the latest murder
in Kerry."……………..Mark Holan


<<<<<<<


Did I ever think I'd live to see the day?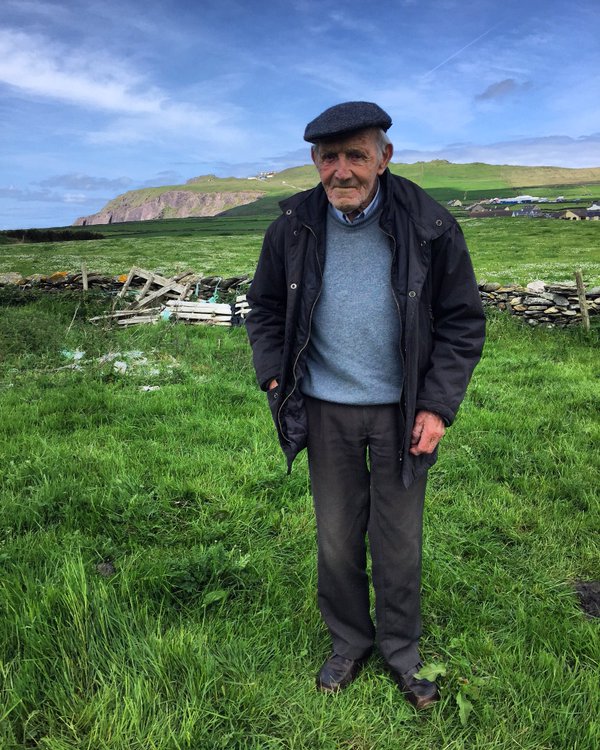 This is Seamus Eoinín, the oldest man living at the foot of Ceann Sibéal. Seán Mac an tSíthigh took this photo of him last week as Seamus was out enjoying the Star Wars buzz.
<<<<<<<
Annual Eucharistic Procession tomorrow
Our Eucharistic Procession, this year, is to take place after the Vigil Mass of the Feast of Corpus Christi on Saturday next 28th May after the 6.15pm. Leaving the Church at 7.00pm. proceeding through the Square, William Street, turning left at McKenna's Corner, through Market Street, Convent St., keeping left at the Convent Cross, past the Presentation Secondary School and turning right into the Hospital Grounds and ending outside the Árd Cúram Centre (North Kerry Day Care Centre) where Benediction will take place. There will be an opportunity to visit this beautiful Centre also after Benediction. All are welcome, refreshments will be served after in the Centre.