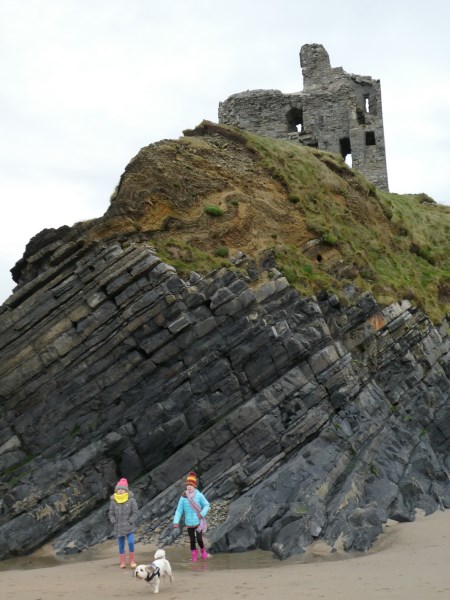 Ballybunion in late December 2019
<<<<<<<<


Nollaig na mBan
Today is Jan 6th, the feast of the Epiphany, when the three wise men made it to the stable in Bethlehem. Its the day when we put the last three figures into the crib only to take it all down shortly afterwards as we pack Christmas away for another year. This year I did a bit of a tour of the local cribs. I'll bring a few photos later on although I think most people are ready to leave the festive season behind by now.
<<<<<<<<<


Fr. Pat Moore R.I.P.
Duagh people remembered their good friend and beloved parish priest at Christmas time 2019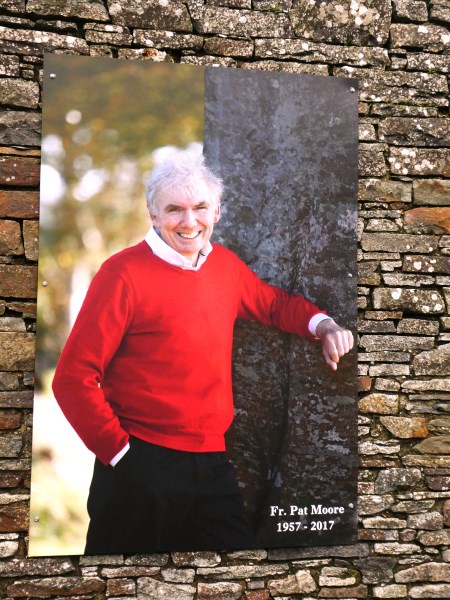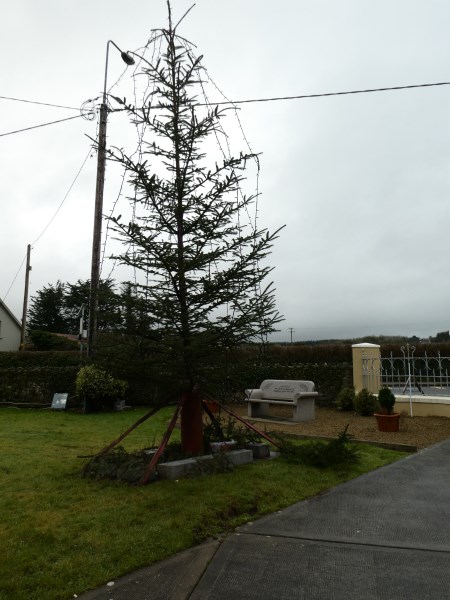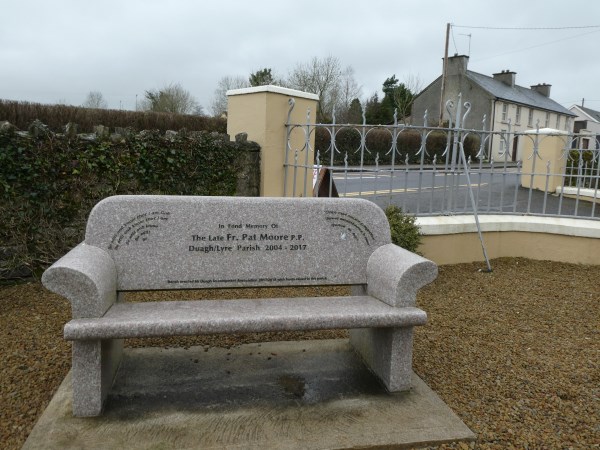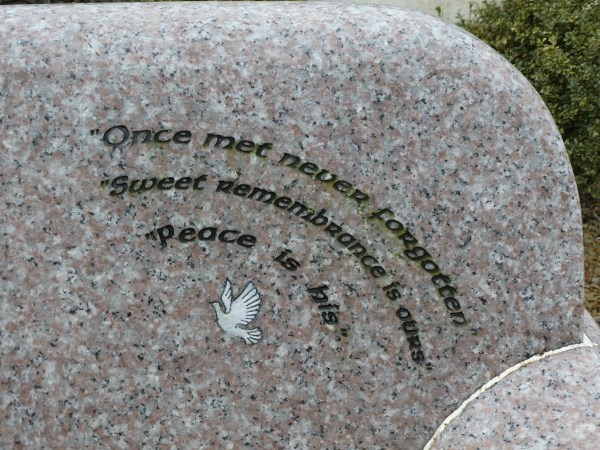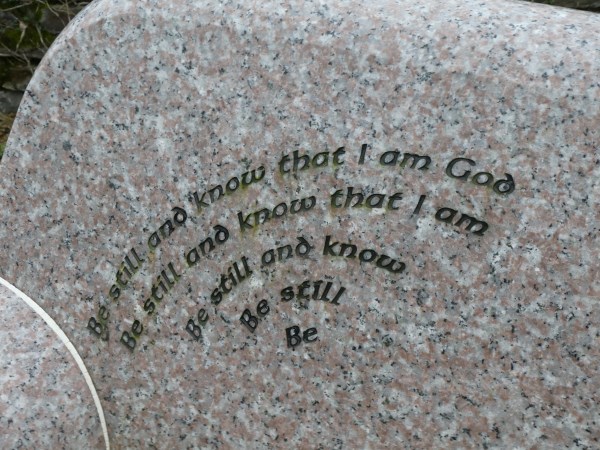 <<<<<<<<<<<
Do You Remember This?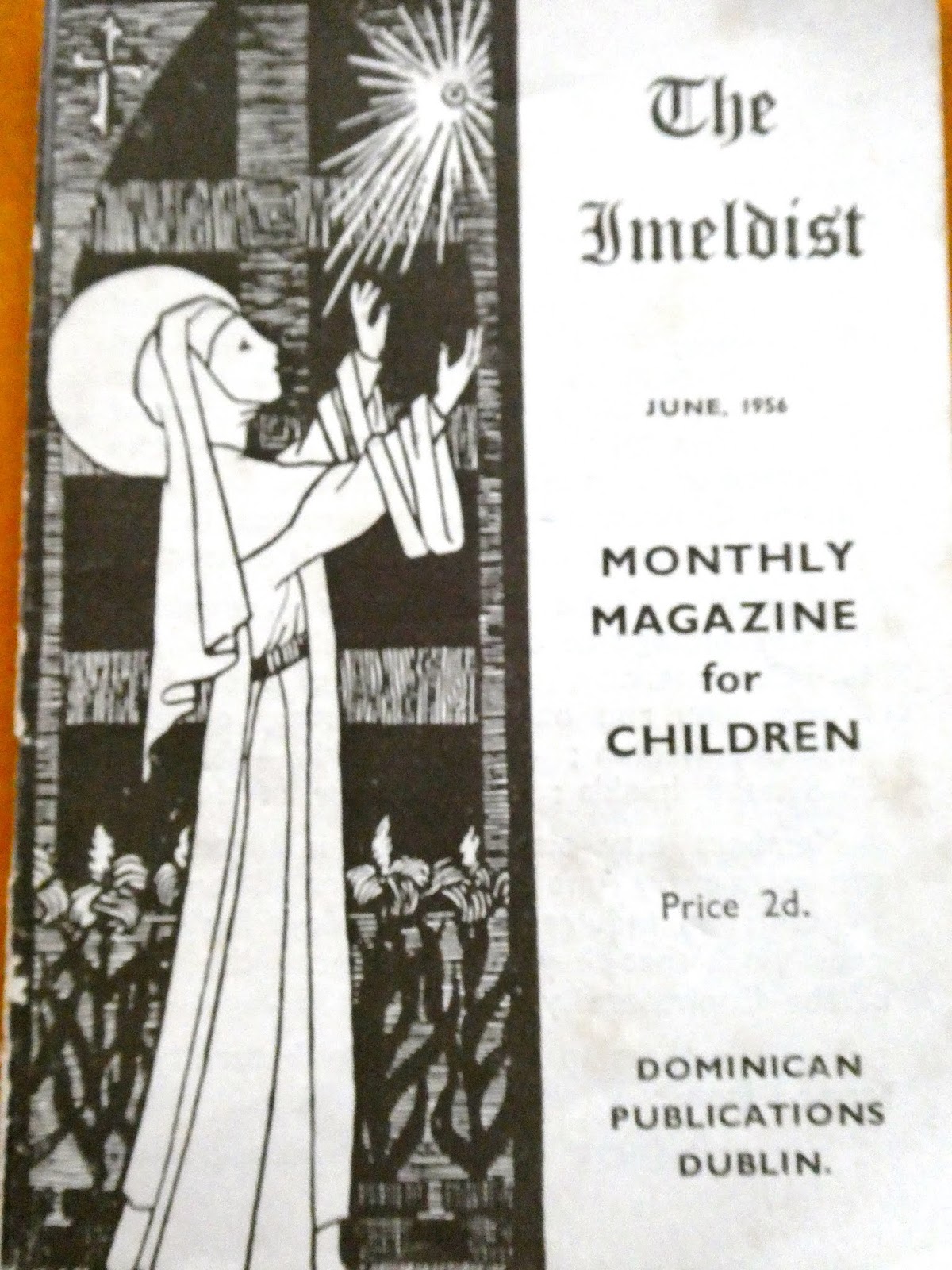 The Imeldist was a little booklet published by the Dominicans and sold in schools around
the country. It was filled with little moral stories and poems. If anyone kept one please share it with us.
<<<<<<
Listowel Friday Market
I subscribe to en email service from Google called Google Alerts. Every so often I get an email alerting me to something that is happening in town. Sometimes it's news, sometimes it's not. Last week this was what it sent to me.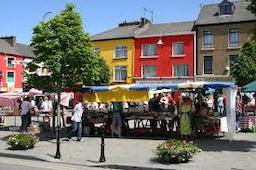 Listowel Farmers' Market is a the longest-running food market in Kerry with tens years under its belt. It is a hubbub of activity every Friday and brings vibrant life to the town square. You can't miss it!
Address: The Square, Listowel
Date/Time: Fridays 9am-2pm
Contact: Anita Bodenham
Phone: (087) 3936698
E mail; anitabodenham@nekd.ie
Maybe someone is making a New Year's resolution to take a stand at the market. Maybe someone reading this has a great business idea and this might just be the impetus he needs to take his business to the Square on a Friday. Despite its title, I dont think there are too many farmers there these days.
<<<<<
Pray for Australia
This reflection comes from the Redemptorists in Australia
Inexhaustible fire!
The climate is changing. The oceans are warming and drying lands have become frighteningly fire prone. Global warming bears down on humanity and indeed all of nature. Seasonally on red horizons and under black skies the world witnesses more frequent and ferocious bush fires, wild fires, forest and grassland fires.
Most people marvel at the interrelated systems that make up the universe and which have birthed the living earth, our home. Humans gazing into nature's mirror see themselves as part of earth's systems and know now it is time for systemic change. For such change to take root we have become urgently aware that humanity has a part to play.
Not only are humans the children of the earth, we are its stewards. Today people know that partisan responses to a warming earth are at least passé and at most irresponsibly destructive. They know that unless nations, vested interests, political parties and people on the street get beyond partisanship the earth will continue to burn as humanity flounders in a vale of tears.
Speaking of fire, Chilean poet Pablo Neruda (1904-73) mused: "Of all the fires, love is the only inexhaustible one." It seems therefore that only love and its derivatives – respect, listening, cooperation and commitment will guide humanity to the new heaven and new earth of divine promise and human hope.
God of the universe, move our hearts, clear our minds and lead all peoples to bless the earth with a love for all that is good, all that is generous and holy, all that has been given us. Come Holy Spirit and renew the face of the earth. Amen.