I made a trip to Dublin and Kildare for a theatre break and to visit family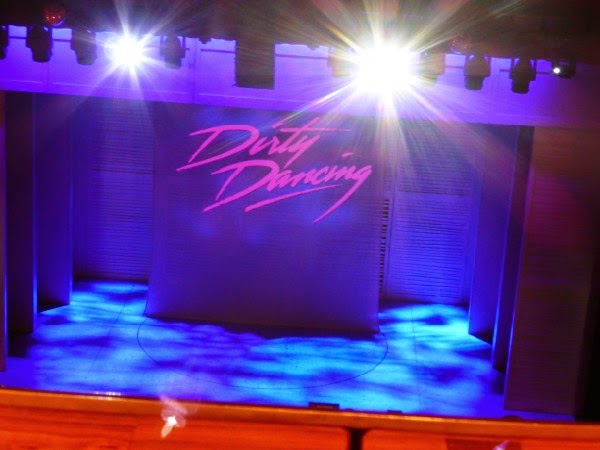 I did not come to Dirty Dancing with too high expectations and in terms of light summer entertainment it was an enjoyable night out, light hearted and untaxing. The mostly female audience entered into the spirit of things and their enthusiasm added to the atmosphere.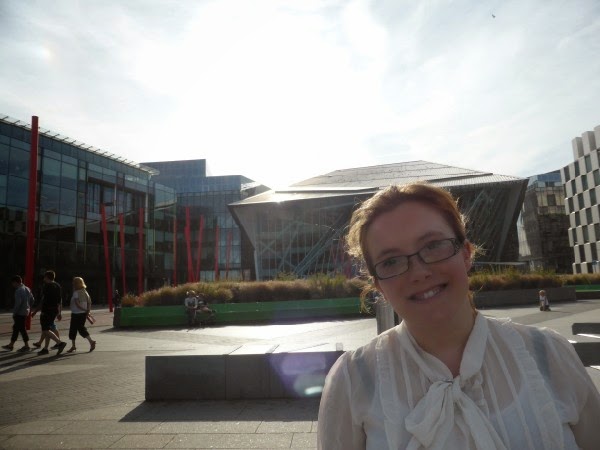 My theatre companion, Clíona, at the theatre before the show. The Bord Gáis theatre is currently on the market.
I took this photo from the upper tier at the interval. The Bord Gais theatre is really such a well designed gem, fitting perfectly into this lovely space.
After the show, with the place all lit up, I'd buy it myself if I had the money. I hope it goes to the right buyer anyway.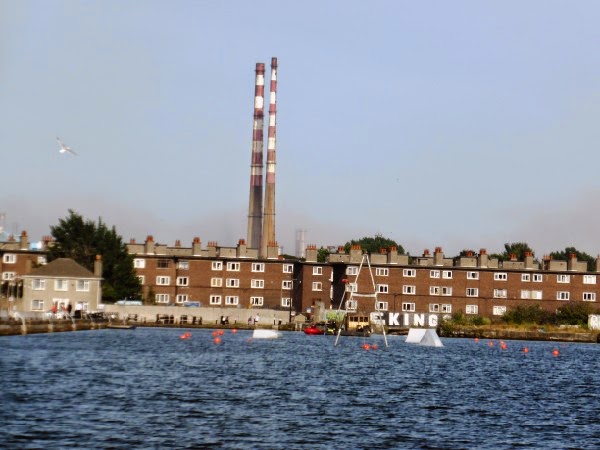 Controversy surrounds these chimneys as well with plans to demolish them being opposed by some Dubliners who see them as "iconic". They are across the city in a direct line with the theatre.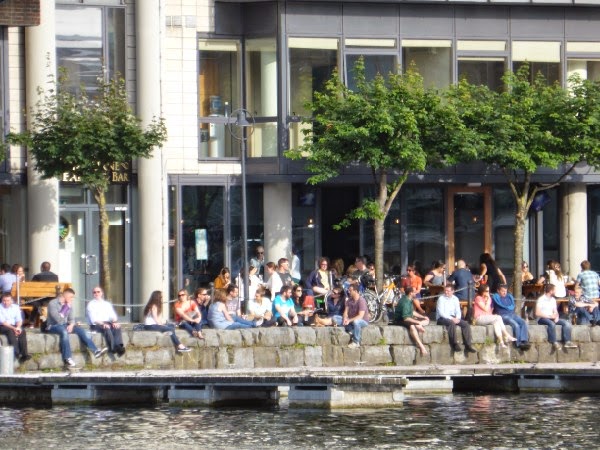 On a beautiful summer evening many people were chilling out on the canal wall.
I had heard about the teenagers who don wetsuits and come down to swim in the canal. They were thrilled to see my camera and put on a performance for me and the tourists on the Viking Splash Tour.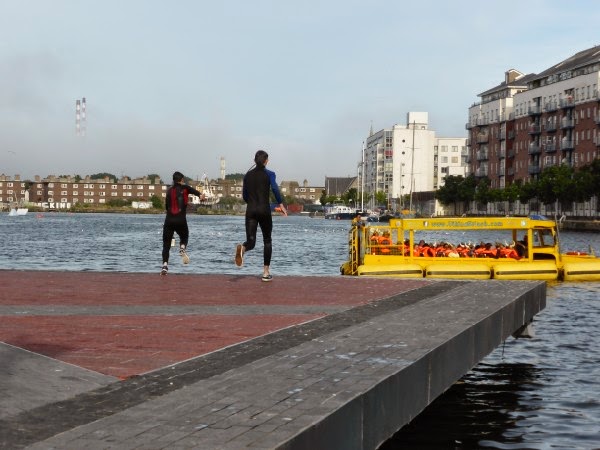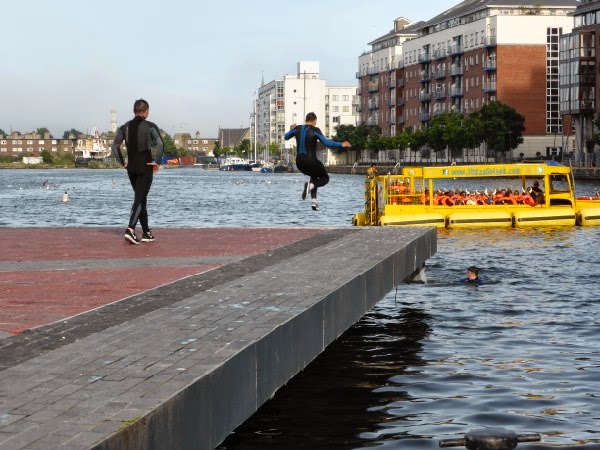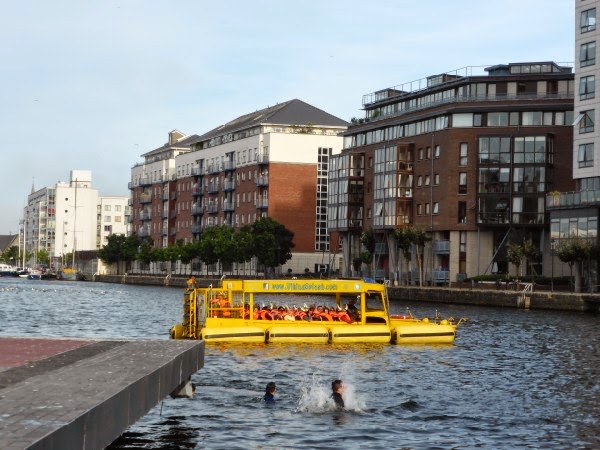 <<<<<<
Kerry Crusaders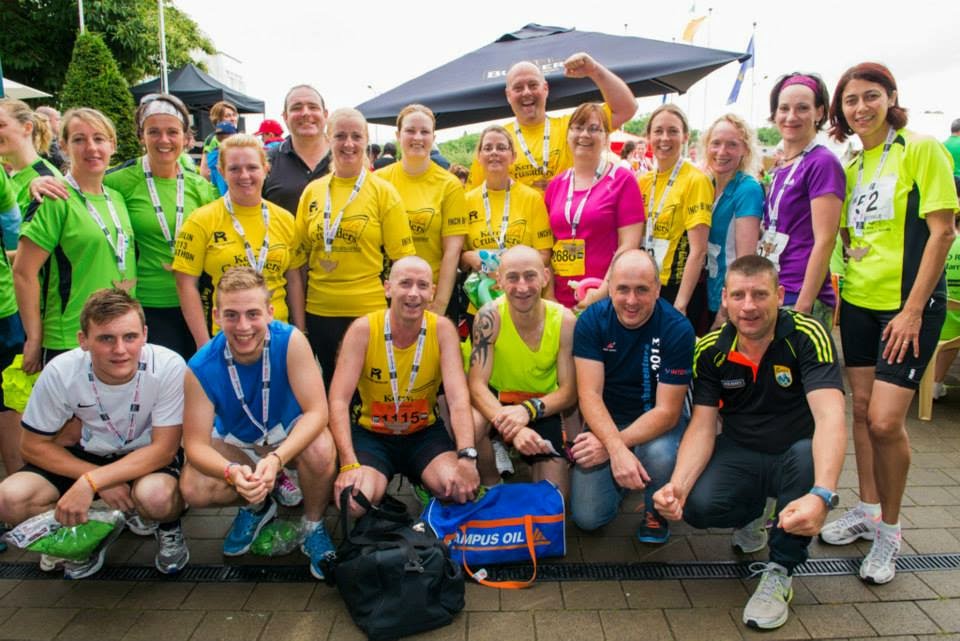 I found this photo on the Crusaders Facebook page. It shows some of those who took part in the Run Killarney event last weekend.
<<<<<
FAI summer camp

photo: Facebook
A record number, 163 young people, participated in the recent FAI summer camp in Pat Kennedy Park, Tannavalla. The future is looking bright for football in Listowel.
<<<<<<<
The Adventure is Over…. for now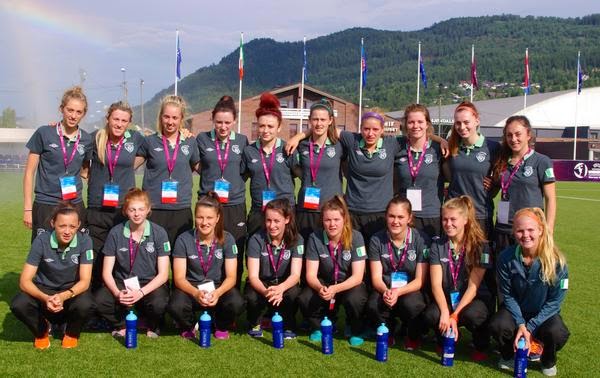 Listowel's Savannah MacCarthy and the U19 Irish Ladies Football team failed to make it to the final of the European Championships last night. They have shown such talent throughout the competition that I have no doubt we will be hearing more of them in the future.