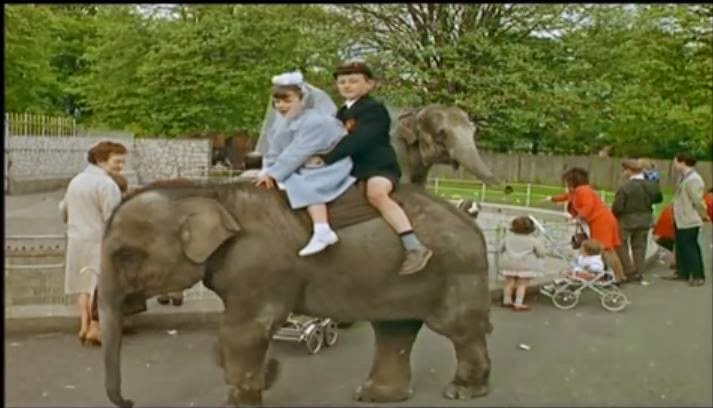 This photo was taken in Dublin Zoo in 1963. The elephant's name was Komali. We have no names for the children. The photo is from a site, Photos of old Dublin.
<<<<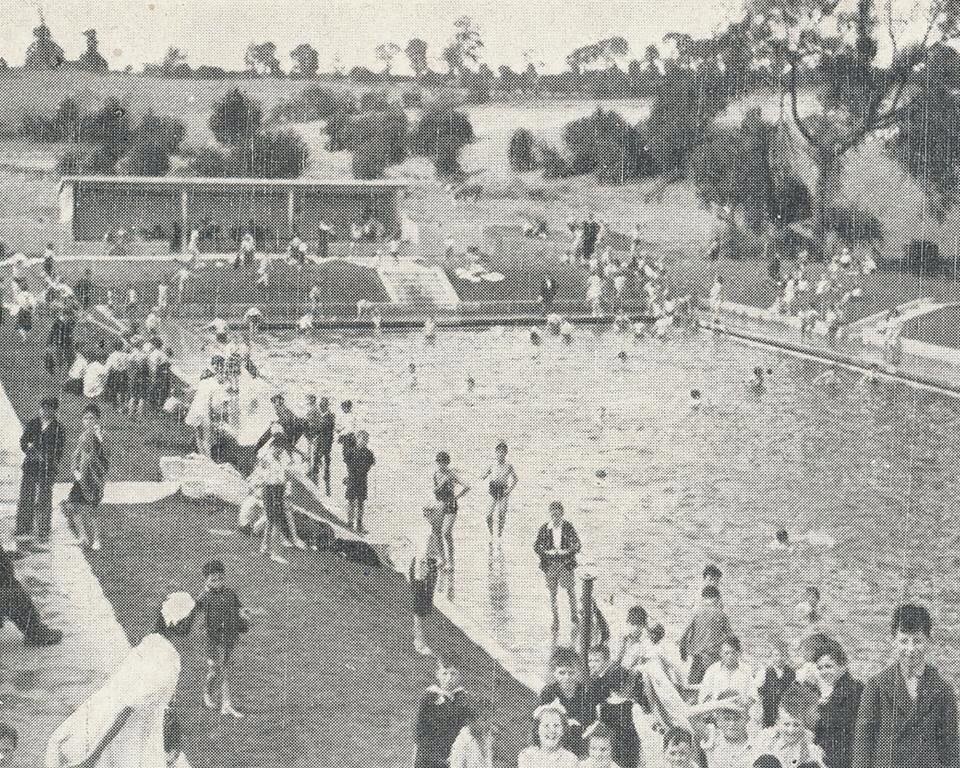 Cabra Outdoor Baths in the 1950's. Before swimming pools came to every other town in the country, people swam in unheated outdoor pools and rivers. This one in Cabra, Co. Dublin seems to have been well fitted out and popular.
<<<<<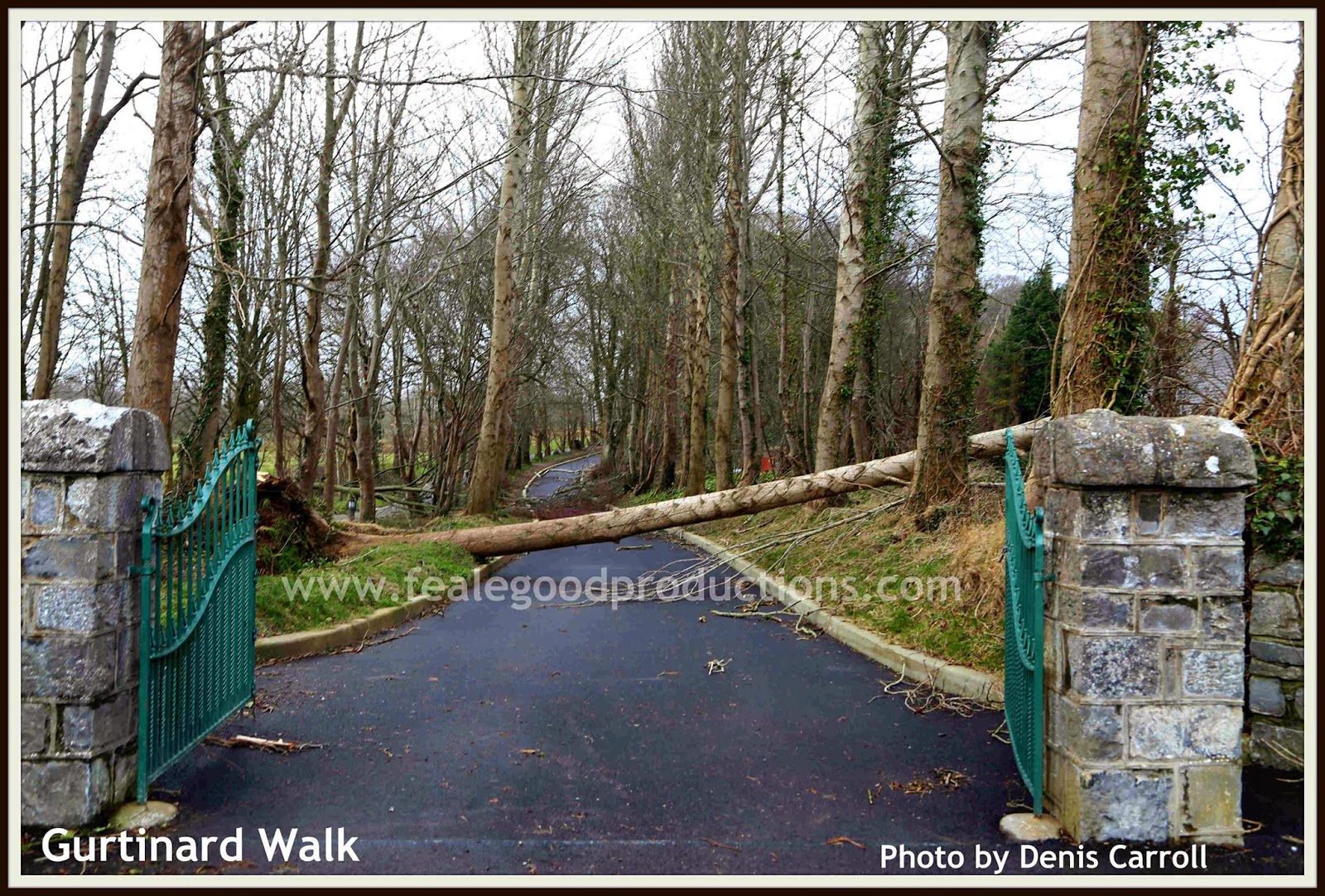 Denis Carroll took this photo of a tree felled during the recent storm. The tree has now been chopped up and drawn away and the path is clear again.
<<<<<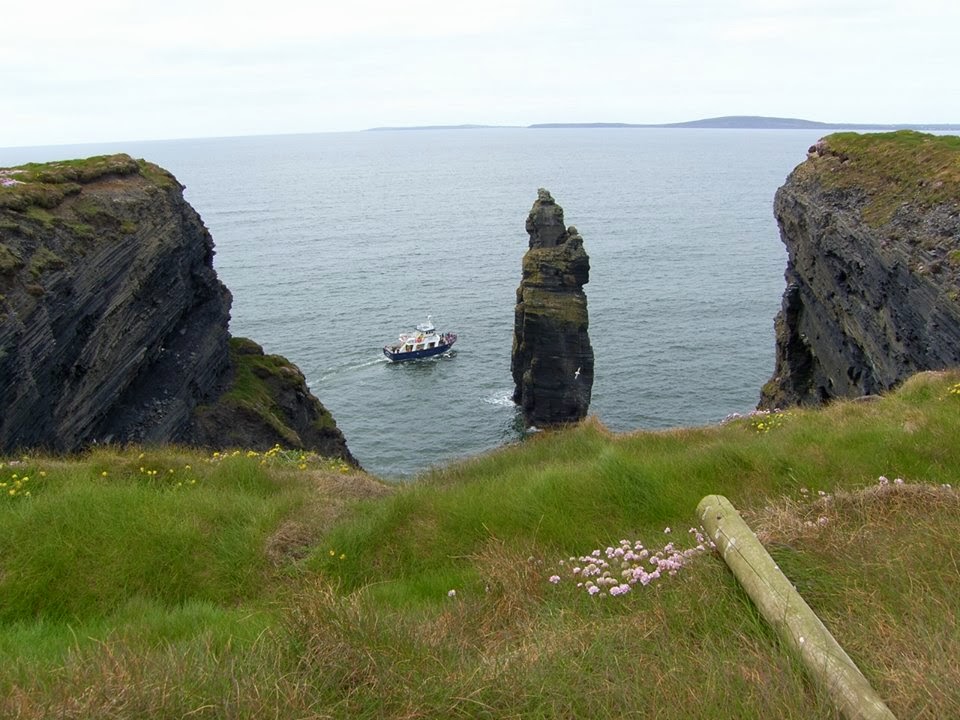 Mile Flahive took this photo last week. It shows the Carrigaholt Dolphinwatch boat at The Devil's Castle off Bromore Cliffs.
<<<<<<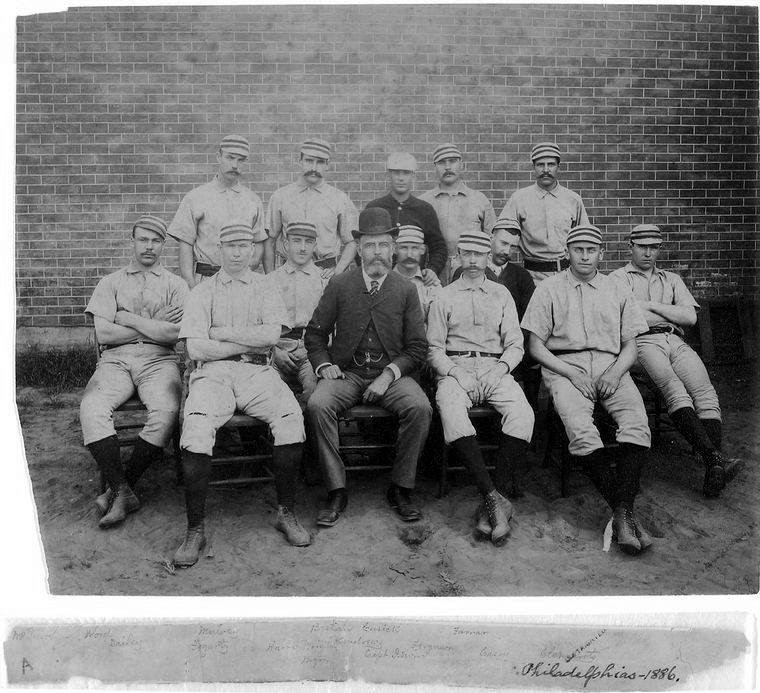 Did you know that the Catcher in the Philadelphia Quakers Baseball Team in 1886 was Limerick born Andy Cusick (second from the right, back row).
Source; http://www.limerickslife.com/
<<<<<<<<<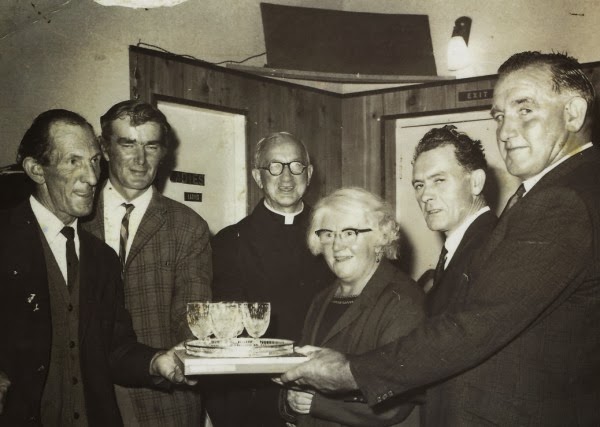 Both Vincent Carmody and Aidan OMurchú contacted me after they identified this lovely lady who retired from Tullamore School in 1972.
The lady in question is Bríd Walsh who taught in Tullamore for many years. She lived in Courthouse Road next door to the ÓMurchú family and Aidan remembers her as a "lovely lady".
Aidan also knew the man on the far left. He is Tim Kennelly's late dad. Michael Kennelly.
Vincent identified the others in the photo as :
Gerald Mulvihill, Fr. Mundy Stack P.P. Ballydonoghue, Bridget Walsh, Thomas Flaherty, Jeremiah O Carroll.
Thanks lads.