Today is Good Friday. In ancient Ireland this was a time of great austerity. Holy week was given over to cleaning and whitewashing inside and out. Easter was a feast of newness. New clothes were bought and gifts of wearables such as hats, caps and ribbons were given to children by relatives and friends.
On Good Friday many of our ancestors voluntarily exceeded the rigorous fasting prescribed by the church. According to Kevin Danaher in his book, The Year in Ireland, many people ate nothing until mid day. Many took nothing more that three mouthfuls of bread and three sips of water in the whole day.
No work was done on the land.
Girls let their hair hang loose as a symbol of mourning.
Everyone went barefoot.
No one would move house or begin a new enterprise on Good Friday.
No animal would be slaughtered.
No wood would be worked or burned
No nail would be driven.
No boats put to sea.
From noon until 3.00 p.m. (the period on which it was believed Jesus hung on the cross) silence was observed except for prayers which were said by the whole household together.
Cold and wet weather were expected and accepted a sign of nature mourning.
Water taken from the Holy Well on Good Friday was thought to have curative properties and was kept for the year.
After all this deprivation and fasting, Easter was a joyous festival. Danaher describes a custom on Easter Monday which was observed in places as far afield as Drogheda and Cork of "Whipping the herring". This was a procession through the streets of people who worked in slaughter houses and butcher shops. They carried a herring on a pole and ceremonially beat him to symbolize an end of fish and a return to meat. Sometimes a collection was taken up to compensate these people in the meat trade for their loss of earnings during Lent. I don't see any reference to this custom in Kerry.
>>>>>
See the best of Barney McKenna R.I.P. on The Green Linnet here;
http://www.rte.ie/player/#s=search&q=the%20green%20linnet
Only yesterday I was reading this on twitter. It's worth zooming in, if you can.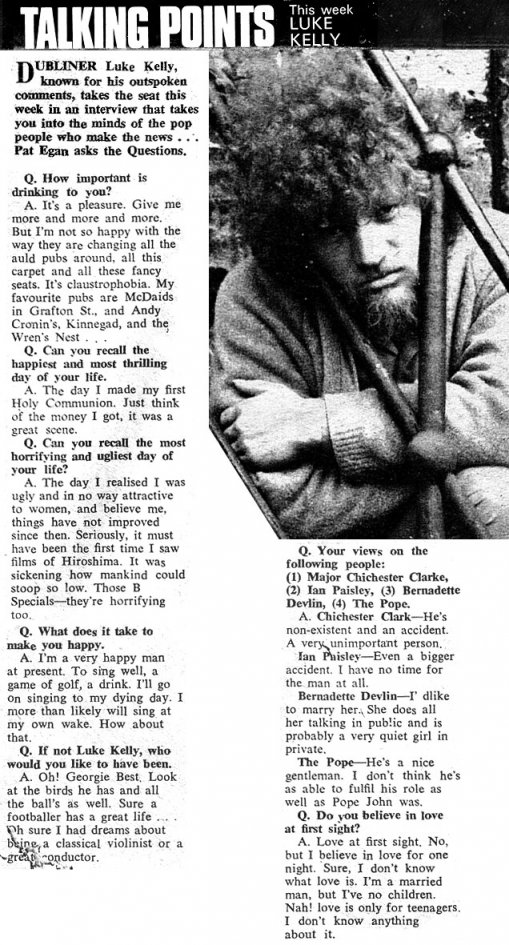 >>>>>>>>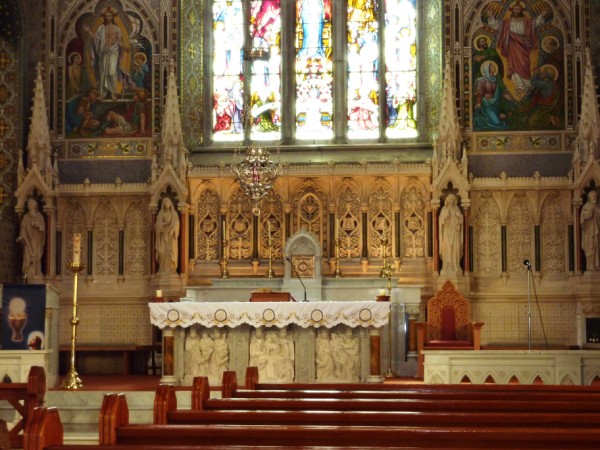 In St. Mary's yesterday, no flowers no candles in preparation for Good friday.
>>>>
Yesterday we had a horse fair on Market Street. I took a few snaps.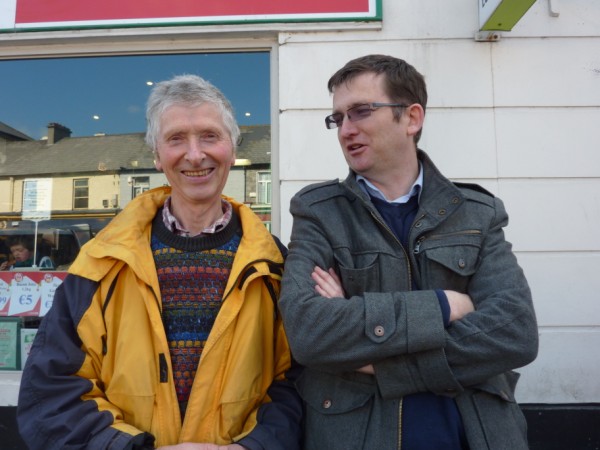 I ran into two of my collaborators, Jer and Ger.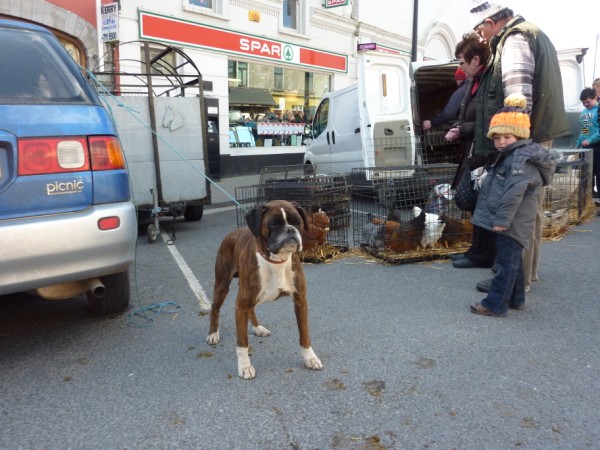 I'm not sure if this fellow was for sale. He certainly looked a fine specimen.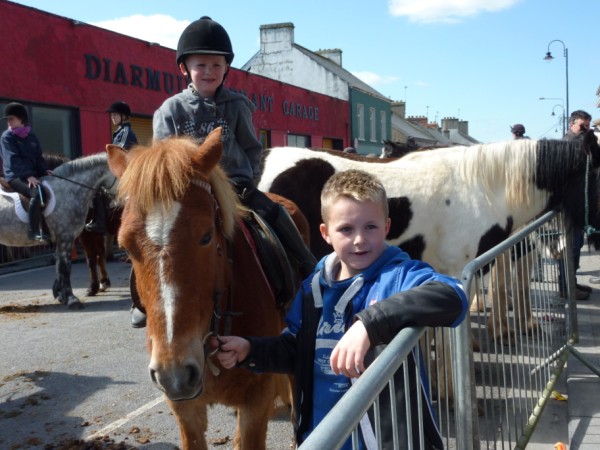 €350 the boys were asking for their pony.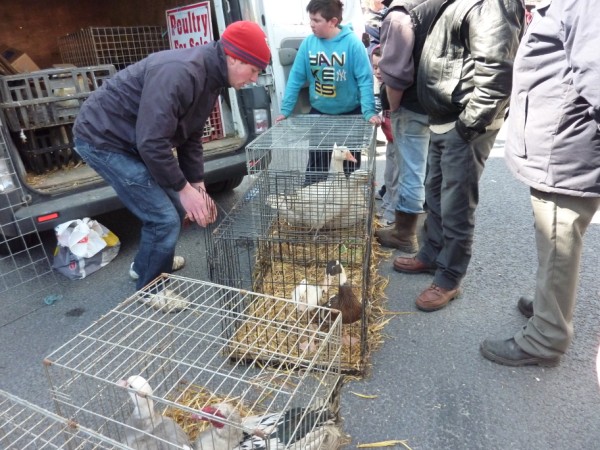 This man had some beautiful ducks and ducklings.
There were horses too,
and tack.
There is a lovely video from Fealegood here