Imogen in Ballybunion February 8 2016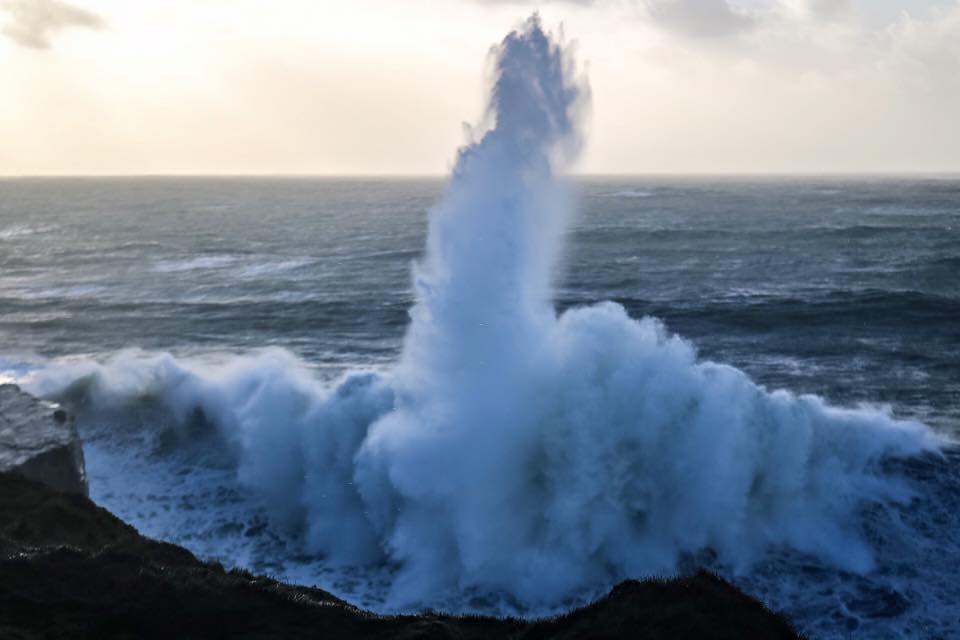 Photo: Mike Enright
<<<<<<<<<<<<




I Knew It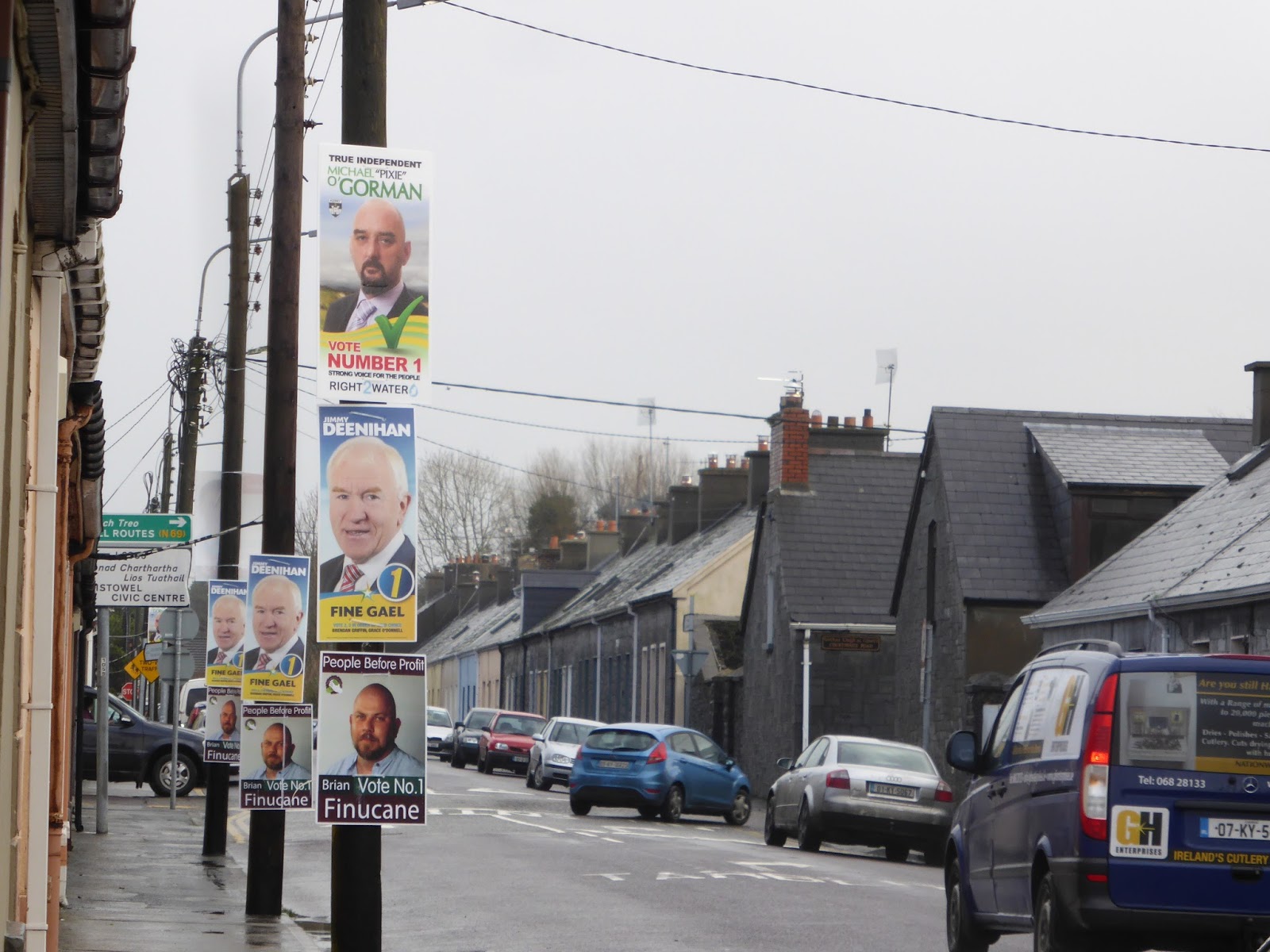 Election Posters on Charles Street and everywhere. Now we have a new candidate, Danny Healy Rae, we can expect even more canvassing and postering.
<<<<<<<<<<
WW2 Ration book
(Photo and text by Vincent Carmody)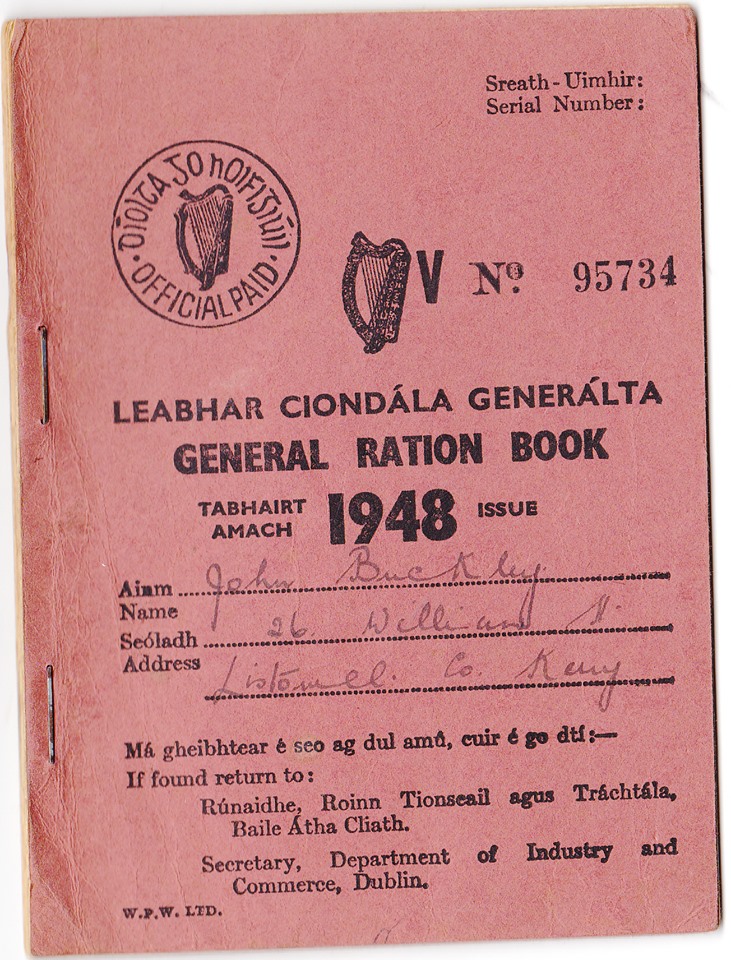 Ration books were issued to people during the war years ( the emergency) and some years later. Rationing food and other goods was required to overcome the shortages of imports into the country. I have spoken to people, born in the late 1930's, who were amazed when they saw banana's for the first time in the early 1950s. 
The ration book photographed was issued to my cousin, Johnny Buckley, he of 26 William Street, in 1948.
<<<<<<<
Poundlaners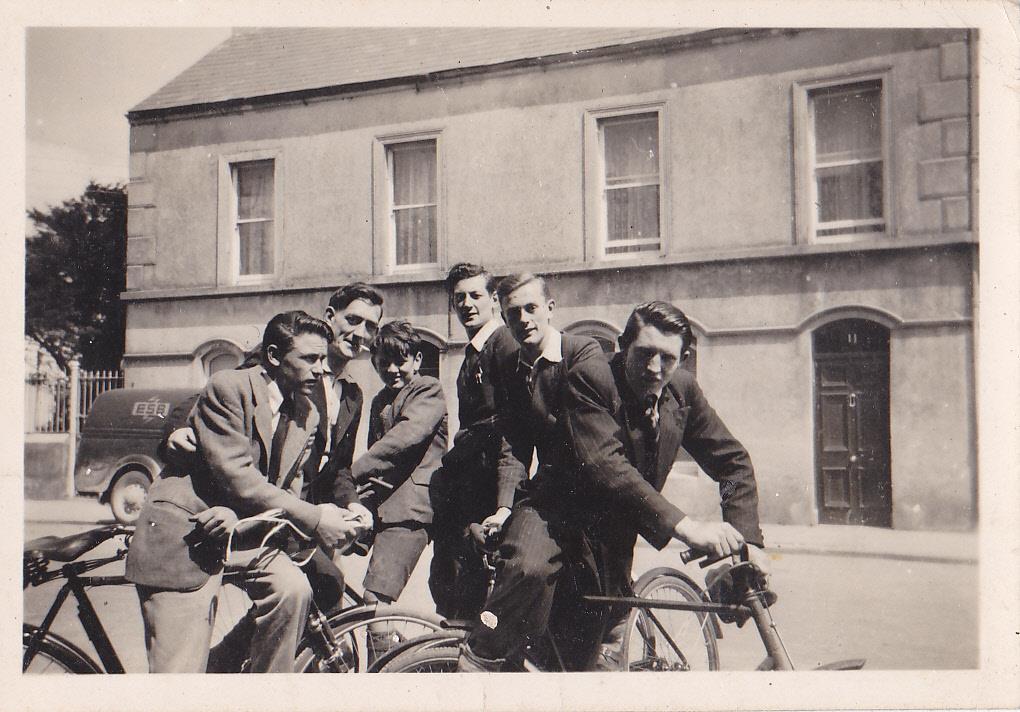 Photo and text: Vincent Carmody

The group photo is from the very early 1959's, this was taken outside Kennelly's Cloth Hall, and includes, all true Poundlaners, the aforementioned, Johnny Buckley, John Kennelly, Joe O'Sullivan, Matt Kennelly, Maurice Kennelly and Tommy Sheahan.
The centre of our youthful universe.
<<<<<<
Some Moyvane Men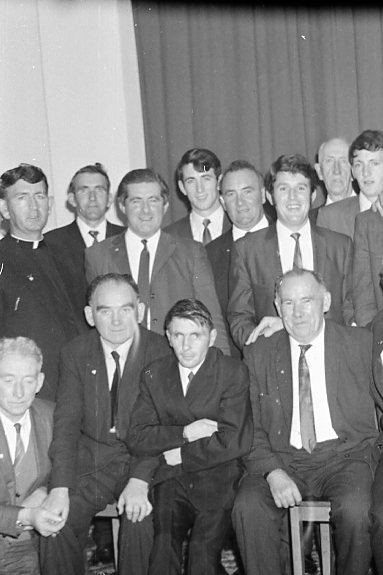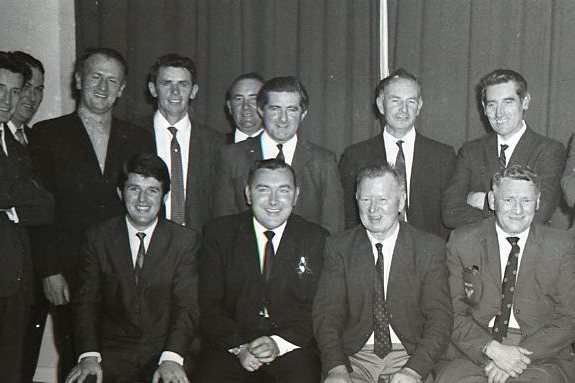 At a GAA social in Moyvane.
<<<<<<<
More Doodle Mania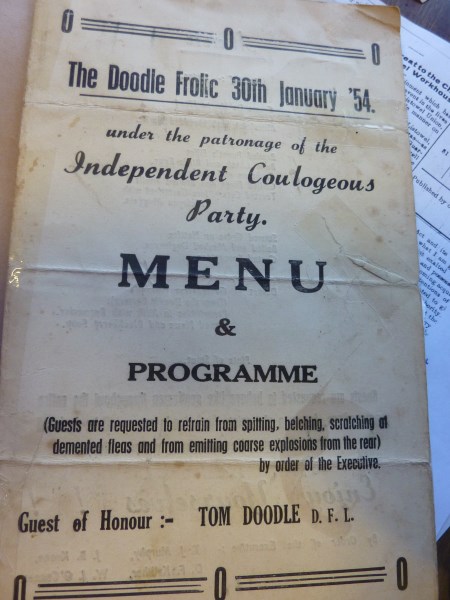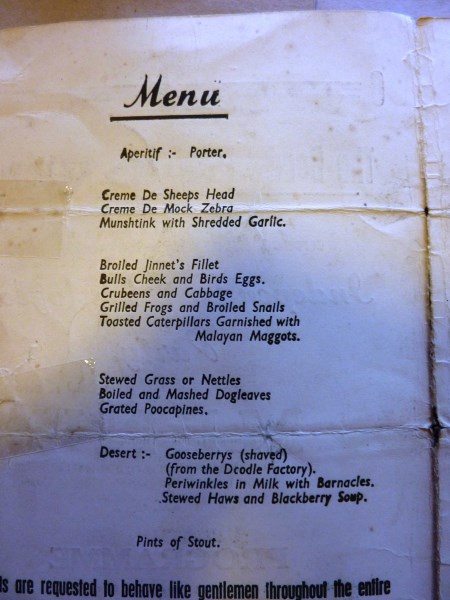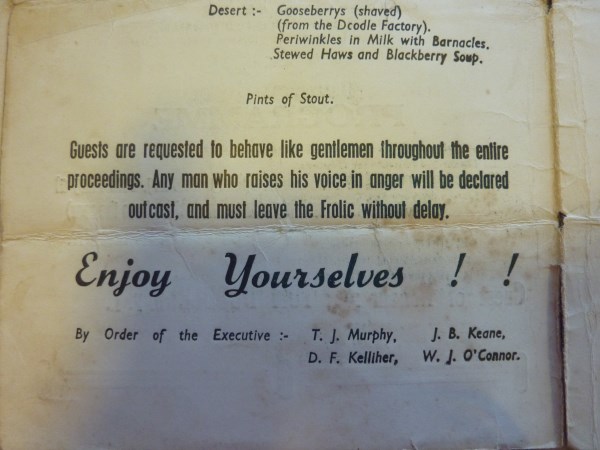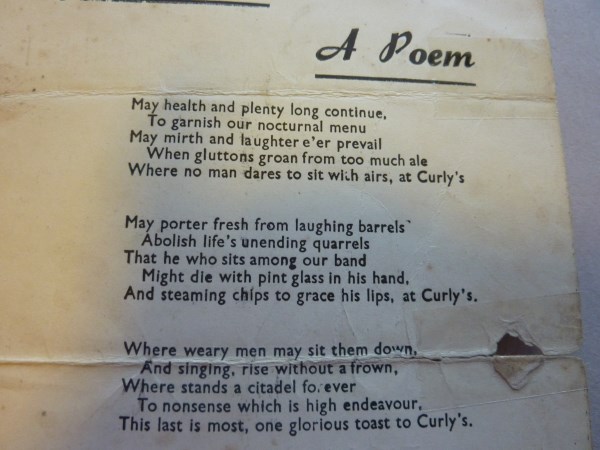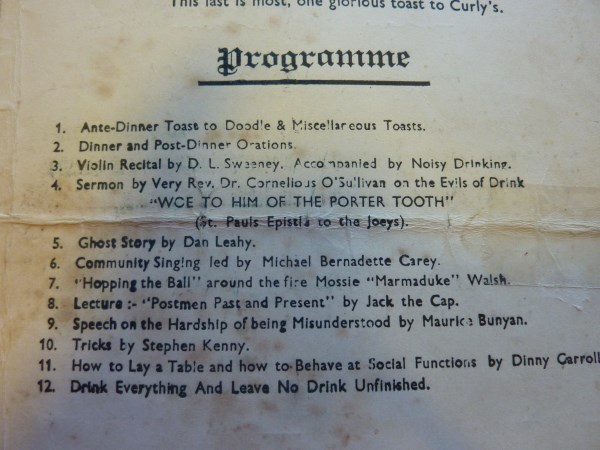 They left the talk on how to lay a table and behave at social functions until a bit late in the day.
<<<<<<<
A Change on Church Street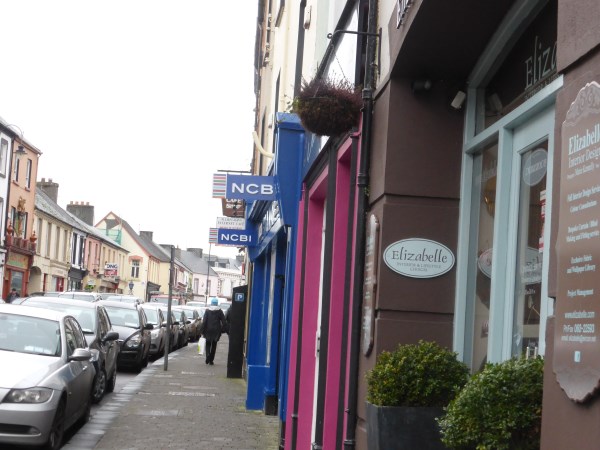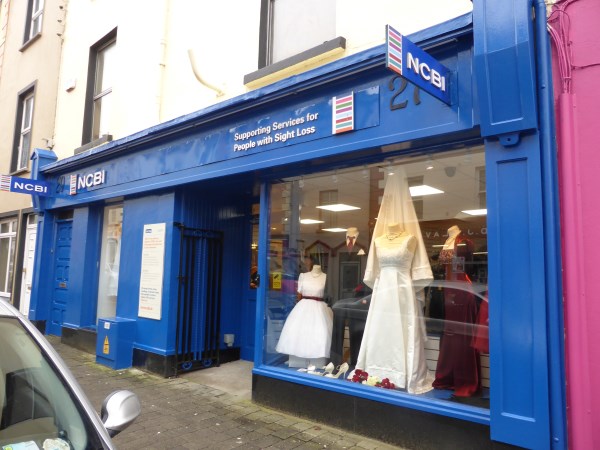 NCBI have moved up the street from their old location in Bunyans to the premises that used to be Mac Aulliffe's Gift Shop.