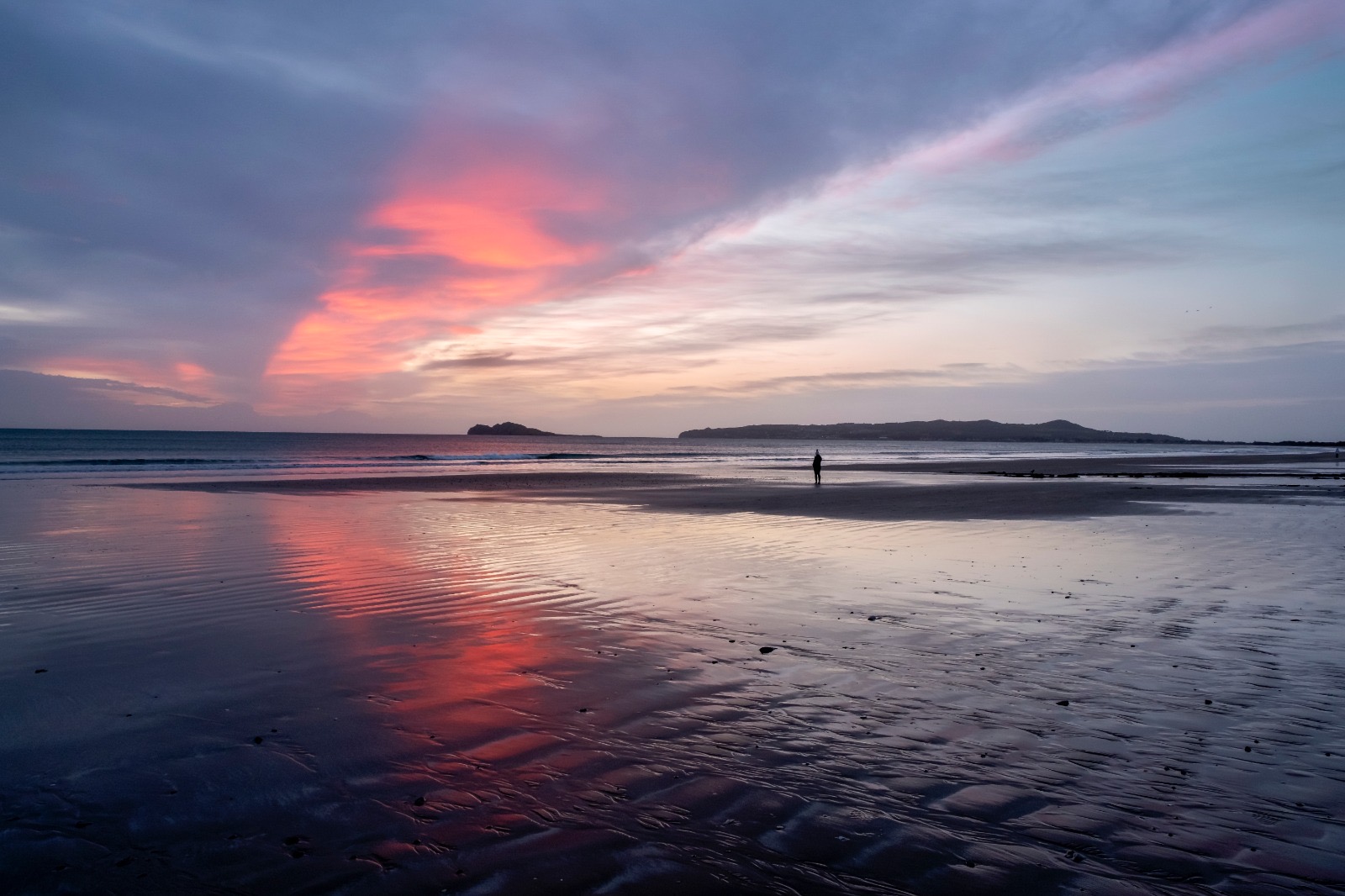 Portmarnock at sunrise by Eamon ÓMurchú
When I thanked Eamon for this particularly beautiful image and for all the other stunning photographs he sends us in Listowel Connection, this was his reply. Eamon did not write this for publication so I had to persuade him a little as he is not one who seeks praise.
Thanks Mary. It is just a hobby and I love it. It is a privilege to capture God's creation in all its beautiful manifestations in the Landscape that shapes us all. When I have a camera over my shoulder I am not just looking – I am seeing the extraordinary in the ordinary places, shapes, nature, and occasions that we all appreciate – especially at a time when it is so important to acknowledge what is important in our lives. How lucky we are to be able to celebrate colour, shape, and form that envelops us each day …. I've enough said …. I better stop rambling!!!! I take the opportunity to thank you for all you do constantly for our great town. I gcaradas agus le buíochas. Éamon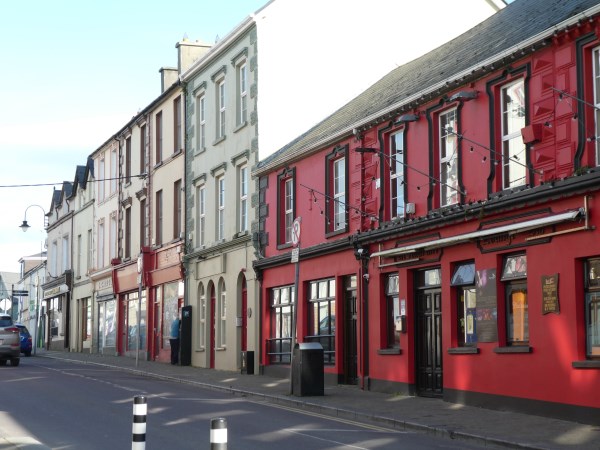 William Street
<<<<<<<<
Here is another letter from a follower who would miss me if I quit.
Hello again, Mary.
You probably don't remember me. I emailed you a couple of times before. About Listowel running vests last time, I seem to recall, having seen your pictures of them in the blog one day. I'm Andy – a ListowelGriffin in London, second generation. My Dad's family lived on Convent Street for years.
I saw you mention that you had been considering calling time on the blog so I had to email you just to add my voice to the many other positive, thankful, encouraging voices that I'm sure have also expressed their support for you and their appreciation of The Connection.
I look forward to my near daily dose of all things Listowel/north Kerry/Ireland and Irish. Like many horribly-named 'plastics' over here I am very proud of my Kerry and Irish roots and you open up a world of my family and my forefathers to me via my email inbox. You teach me not just about the town and its people, but about my heritage and culture and traditions. And what a hole that would leave in my life now if there were no Connection anymore!
Please don't stop, Mary!
Good luck.
Andy Griffin
<<<<<<<<<<
Starting Them Early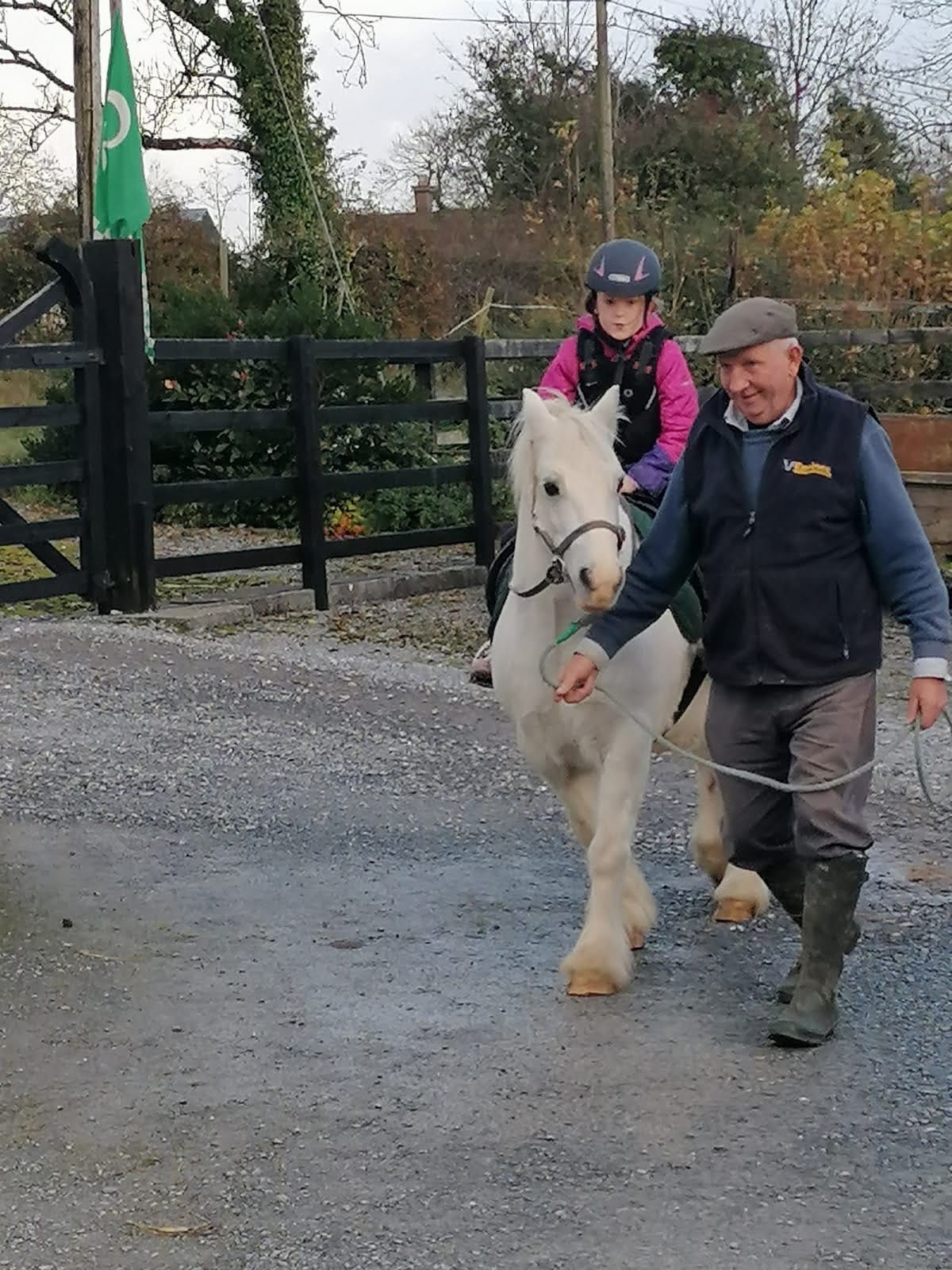 My brother, Pat, is in his element as he leads his granddaughter, Jessica, on her first pony, a gentle old soul called Mr. Jiggs.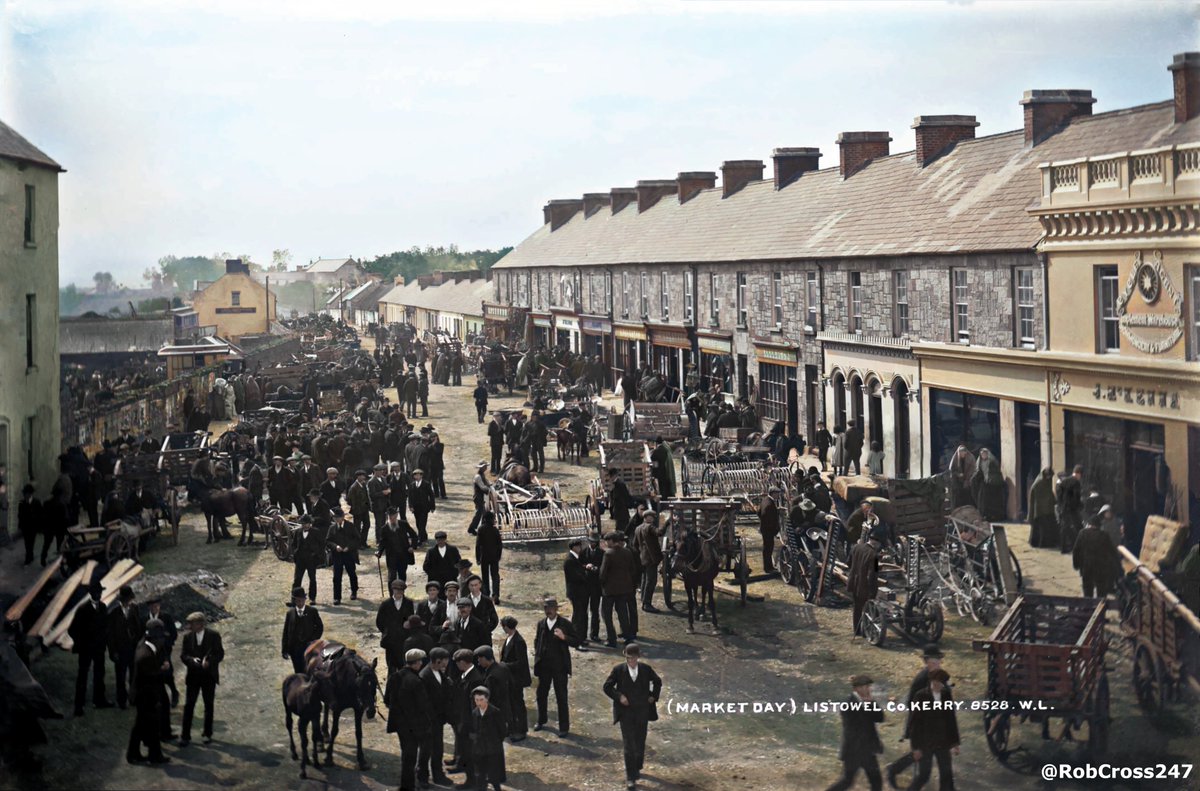 Ann Healy alerted us to this photo which is part of a project by Rob Cross. Here is his caption;
Bringing #Ireland's History to Life
My restored and colourised 1900c photo of a bustling market day on Market Street in Listowel in #Kerry featuring an array of agricultural machinery on display outside Jeremiah McKenna's hardware store now familiarly known as McKenna's Corner.
I think he means Jack McKenna.
Since Ann's message, half of Kerry has alerted me to these gorgeous old photos. Dave O'Sullivan saved a few for us and I'll share them with you next week.
<<<<<
Worth a Look
Mattie Lennon is a frequent contributor to Listowel Connection. He is a stalwart at Listowel Writers' Week and a super fan of the work of John B. Keane. He recommends that you take a look at his friend, Polly Hughes' new channel.
Mattie also sent its this little gem;
One of the British national daily newspapers is asking readers
"what it means to be British?". Some of the emails are hilarious but
this is one from a chap in Switzerland ..

"Being British is about driving in a German car to an Irish pub for
a Belgian beer, then travelling home, grabbing an Indian curry or a
Turkish kebab on the way, to sit on Swedish furniture and watch
American shows on a Japanese TV. He buys a holiday home in Spain,
skis in France, fancies Swedish birds and has a Romanian au-pair.

And the most British thing of all?
Suspicion of anything foreign ".