I took this photo recently in one of the most marvelous places you could visit if you are interested in Kerry country life as it used to be lived in the days before electricity. Muckross Traditional Farms is located in The the National Park in Killarney. There are three farms with real live animals and people working the traditional way.
Outside every house rests a bicycle, the usual means of the quick run into town or to a neighbour's house. Hens and other poultry stay closeby in anticipation of some pickings.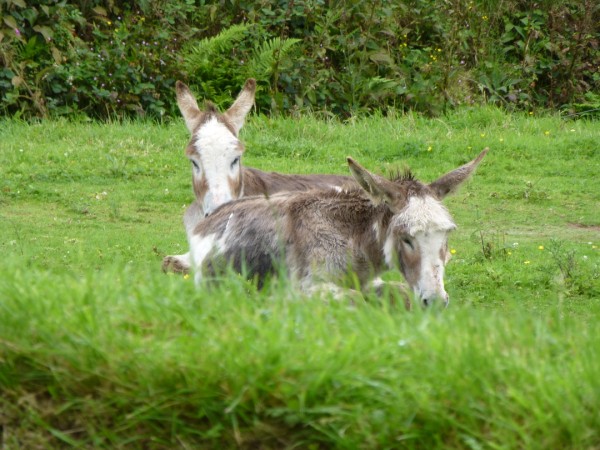 The humble ass was employed for transport and to pull farm machinery.
This is the interior of the labourer's cottage. The woman of the house is at the open hearth baking bastable bread. The man's working socks are hung from the mantle to dry. The door on the right leads to the bedroom.
Underneath the iron bed is a po. The man's good trousers and herself's corset are here waiting for Sunday. Everywhere there are holy pictures and statues.
>>>>>>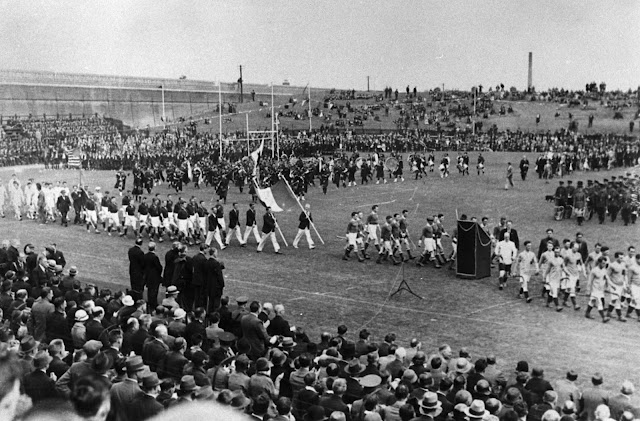 We've come a long way from Croke Park 1924
The Tailteann Games was an ancient sporting event held in Ireland – legends claim that the games started in 1829 BC, suggesting they were established approximately 1100 years before the Olympic games in Greece. A sporting festival bearing the same name was held by the Gaelic Athletic Association in Croke Park in 1924, 1928, and 1932 and was open to all people of Irish birth or ancestry.
>>>>>>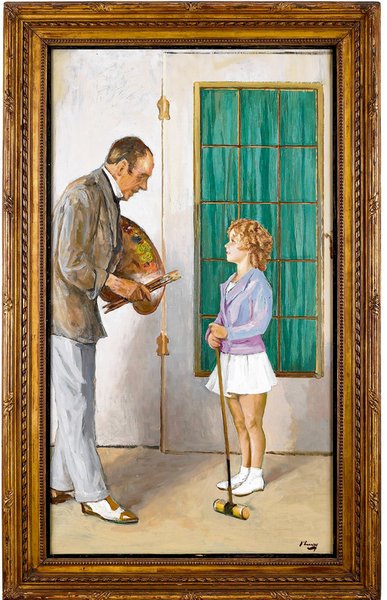 This forgotton self-portrait by one of Ireland's most popular artists, John Lavery posing with the child star Shirley Temple, painted in Palm Springs in 1936, has turned up in Scotland.
<<<<<<