A Christmas Window
Danny's window in Main Street Listowel in November 2020
<<<<<<<<
Seeing Double
For a short while there are two Boyle Sports Betting Shops on William Street. This business is relocating three doors down.
The old
The new


<<<<<<<<<<<<

Abbeyfeale Bridge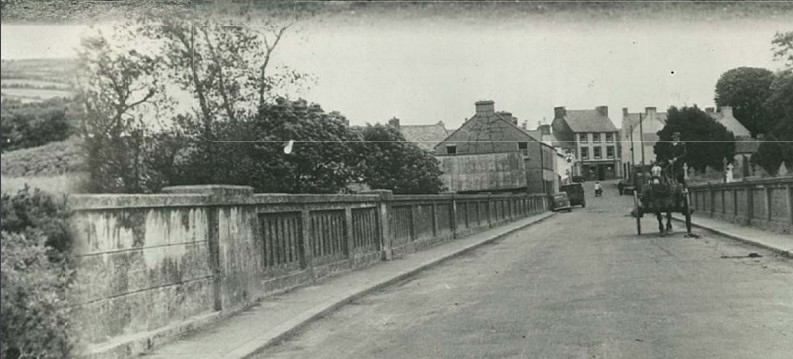 Photo submitted to Glin Historical Society by Cathleen Mulvihill.
The bridge looks pretty much the same today.
<<<<<<<<<<<<<<
Wait 'til Your Father Gets Home.
I am old enough to remember when a father's role was very different to what it is today. Fathers in the 1940s and 50's were the breadwinners. Their role was to go out to work every day to earn enough to feed, house and clothe their families. They were often remote and forbidding figures in their children's lives.
As well as breadwinner the father was expected to be the disciplinarian. He was the authority figure whose word was law in the home. Discipline often took the form of corporal punishment. This role did not suit every man and they often did it with a heavy heart.
Read this;
The Toys
My little Son, who look'd from thoughtful eyes
And moved and spoke in quiet grown-up wise,
Having my law the seventh time disobey'd,
I struck him, and dismiss'd
With hard words and unkiss'd,
His Mother, who was patient, being dead.
Then, fearing lest his grief should hinder sleep,
I visited his bed,
But found him slumbering deep,
With darken'd eyelids, and their lashes yet
From his late sobbing wet.
And I, with moan,
Kissing away his tears, left others of my own;
For, on a table drawn beside his head,
He had put, within his reach,
A box of counters and a red-vein'd stone,
A piece of glass abraded by the beach
And six or seven shells,
A bottle with bluebells
And two French copper coins, ranged there with careful art,
To comfort his sad heart.
So when that night I pray'd
To God, I wept, and said:
Ah, when at last we lie with tranced breath,
Not vexing Thee in death,
And Thou rememberest of what toys
We made our joys,
How weakly understood
Thy great commanded good,
Then, fatherly not less
Than I whom Thou hast moulded from the clay,
Thou'lt leave Thy wrath, and say,
"I will be sorry for their childishness."
<<<<<<<<
Thanksgiving 2020
Thanksgiving is one of the biggest festivals of the year for our U.S. friends. I like the idea behind it. There are no presents or crass commercialism, just all the family giving thanks. I know it has been commercialised over the years but the basic idea is the same. Gratitude is the attitude.
This year because off the huge rise in Covid cases, people were asked to stay home and stay safe.
One friend of this blog, John Anthony Hegarty told us how he obeyed the guidelines.
Hi Mary.
> Here in NY the temp was around 60F or 15C for thanksgiving, this year for us it was just immediate family my wife Leslie, our son Thomas and his girlfriend Shannon.
> We had an outside thanksgiving using a pop up tent as a place to sit and and eat the meal and we also had a fire pit.
> My wife Leslie did a zoom call with her sisters/mother in Florida and her other sister in California.We are from two different households we did our best to follow the C.D.C guidelines .All the best stay safe

> Unfortunately the photos from IPad came out very dark, much darker than it actually was at the time, maybe the next IPad will have a flash.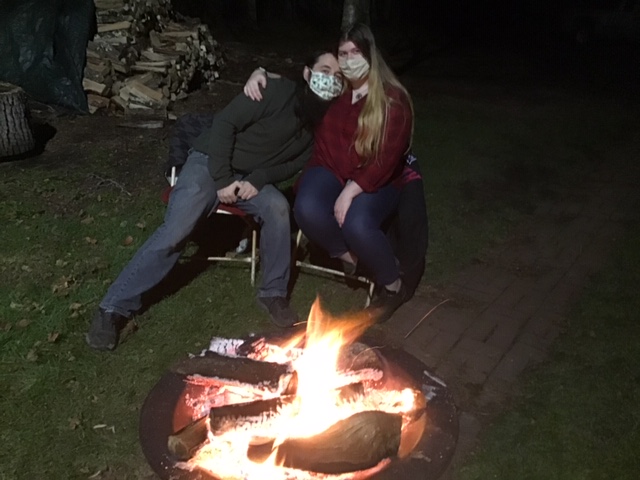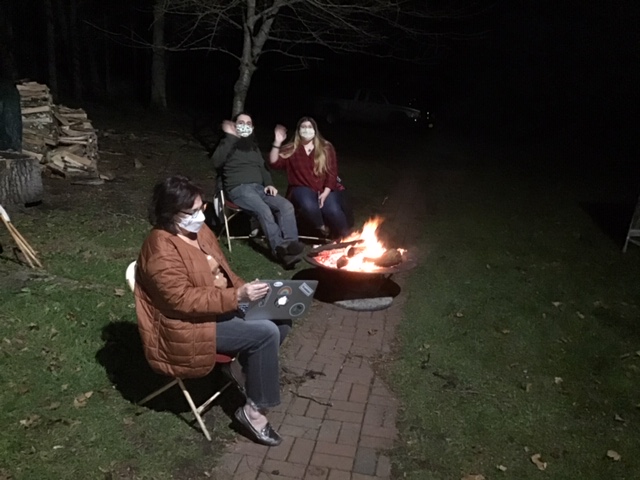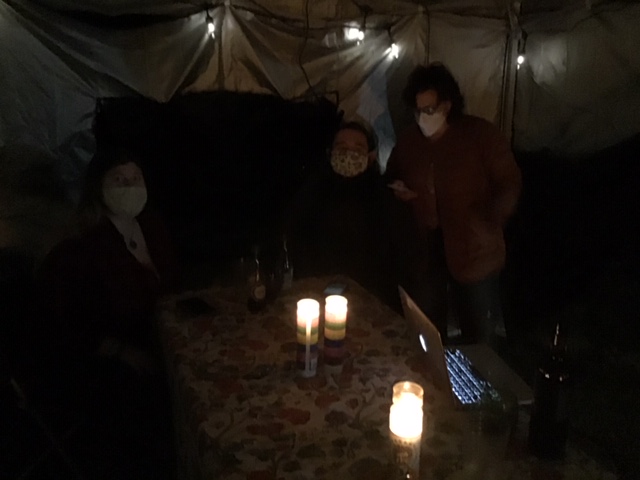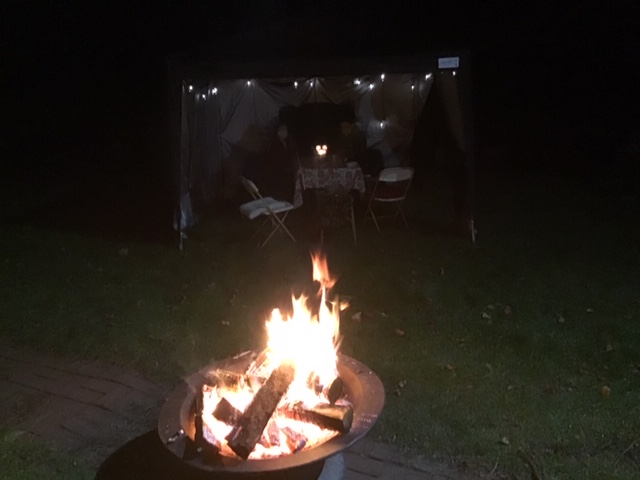 <<<<<<<<<
Apologies to the Red Cross Crew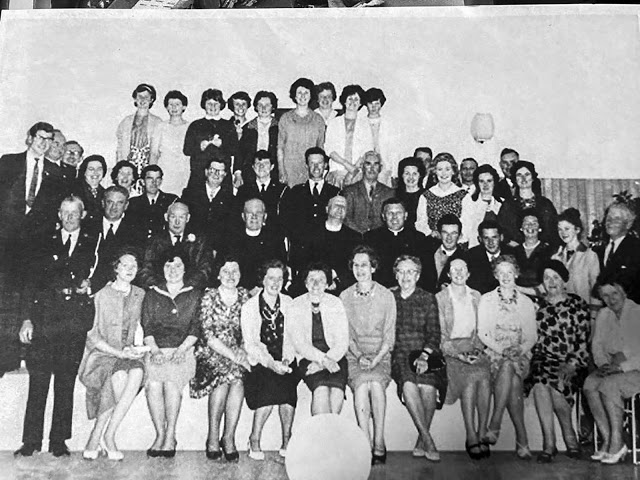 When I posted this photo last week I said it was taken in 1940's. Vincent Carmody tells me that it was taken in The Listowel Arms in 1962. He should know because he is in the photo, far left with glasses.
Vincent doesn't think the man with the buttonhole is Dr. Buckley. The man beside Fr. Dillon is Mike Sheehy, one of the Sheehy brothers of Main Street who I also wrote about last week. The man on the far right is Timmy Leahy. The two men half hidden at the far right in the 4th row are Michael O'Connor and possibly Michael O'Neill.
Behind Vincent is Pat McAuliffe