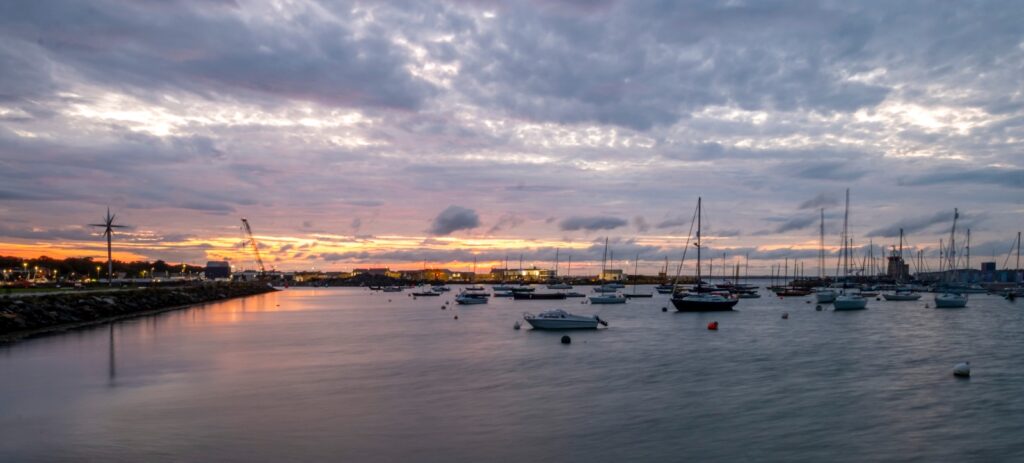 <<<<<<<
Fís na hÓige
Fís na hÓige Productions is a film and drama group based in St. John's. During July they held a film making course.
Kiana Breatnach sent us these photos.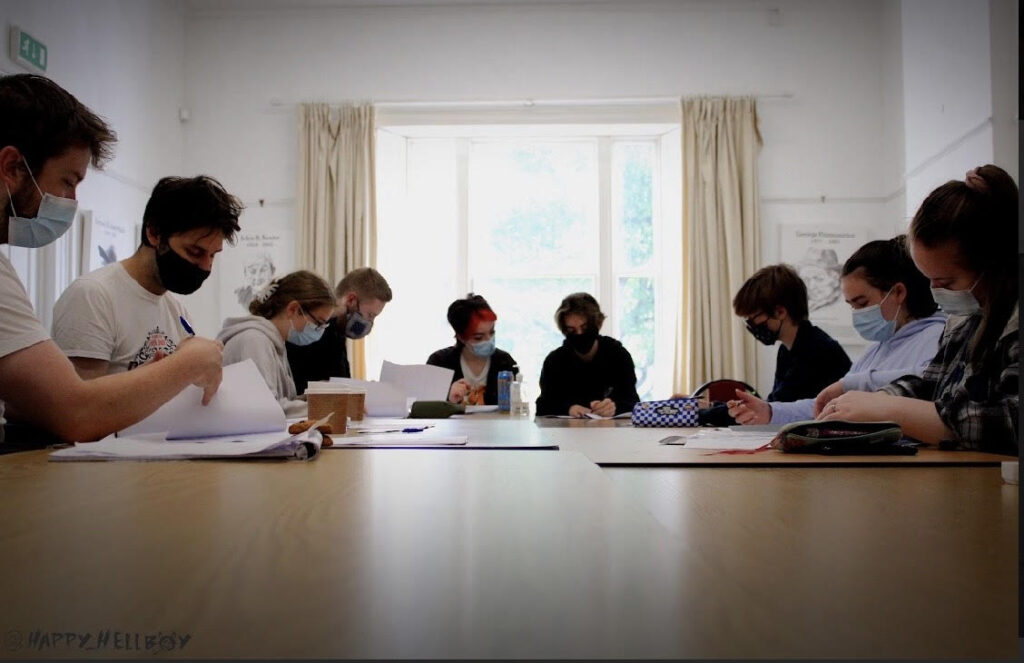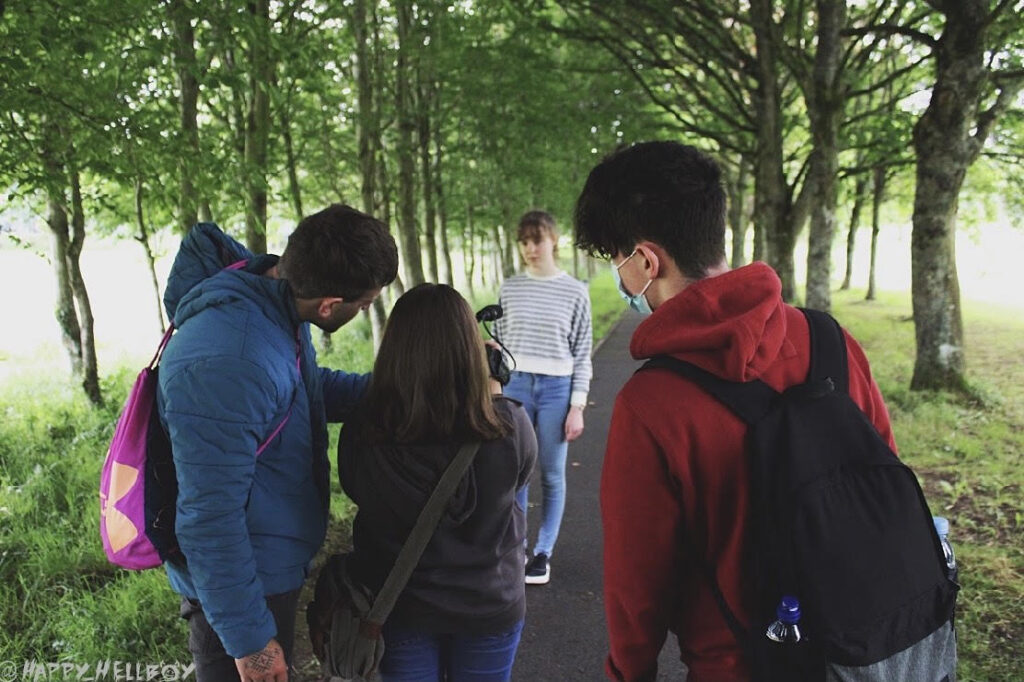 <<<<<<<<<<<<
This could be the start of Something Big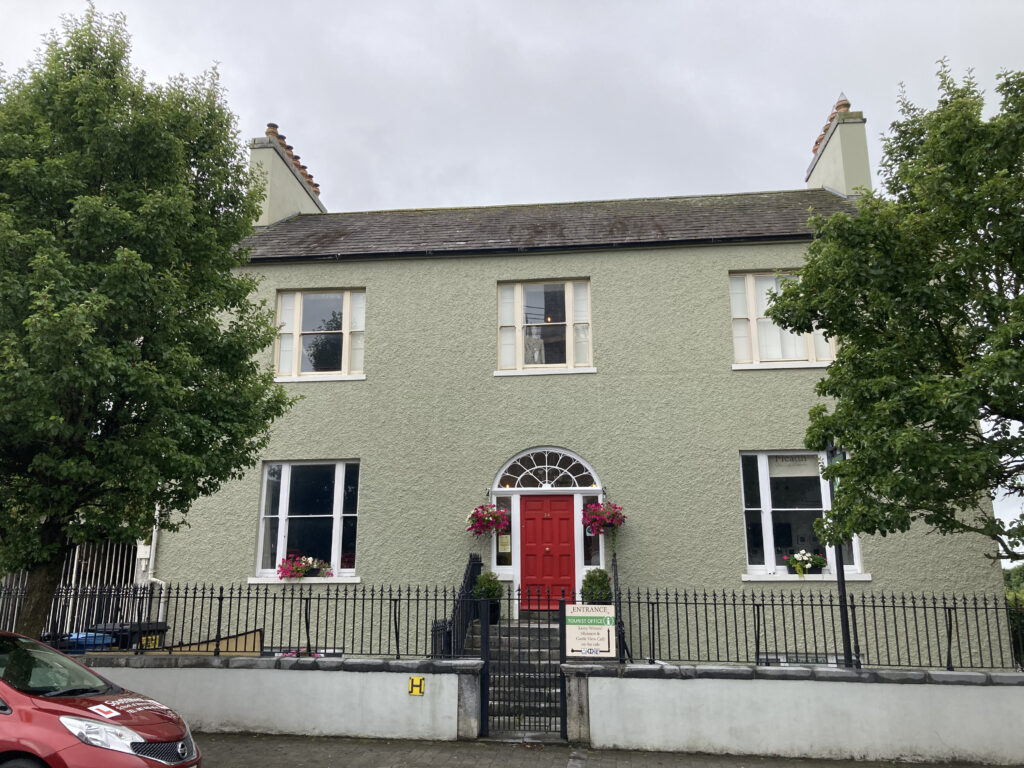 This is No.24 The Square, Listowel.
Today it is home to Kerry Writers Museum.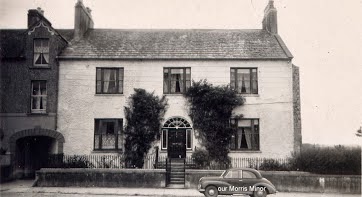 Here is the same house in the 1950s when Dr. Michael O'Connor and his family lived there. The Morris Minor in front is the family car.
This is Fr. Brendan O'Connor pictured at the door.
He made a return visit to his father's family home on September 19 2021.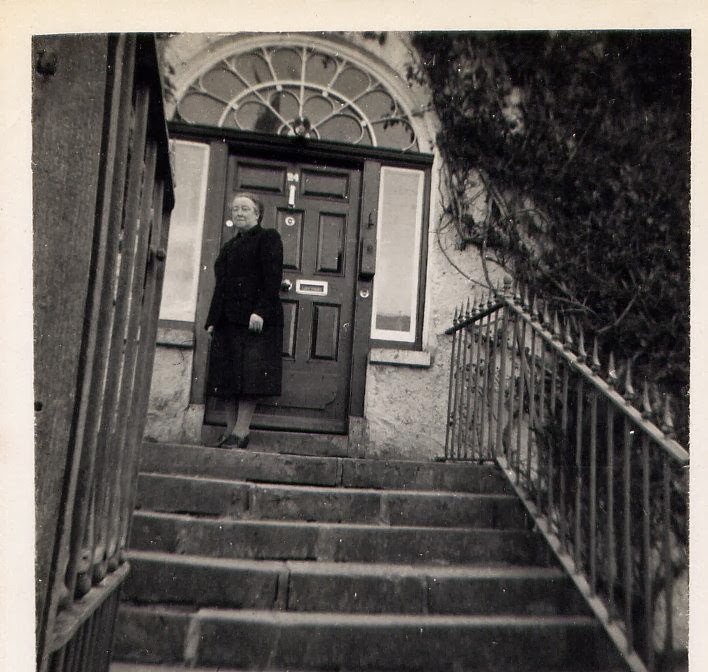 In this photo sent to me by her grandson, Eitan Elazar, is Fr. Brendan's grandmother at the same door in the 1950s.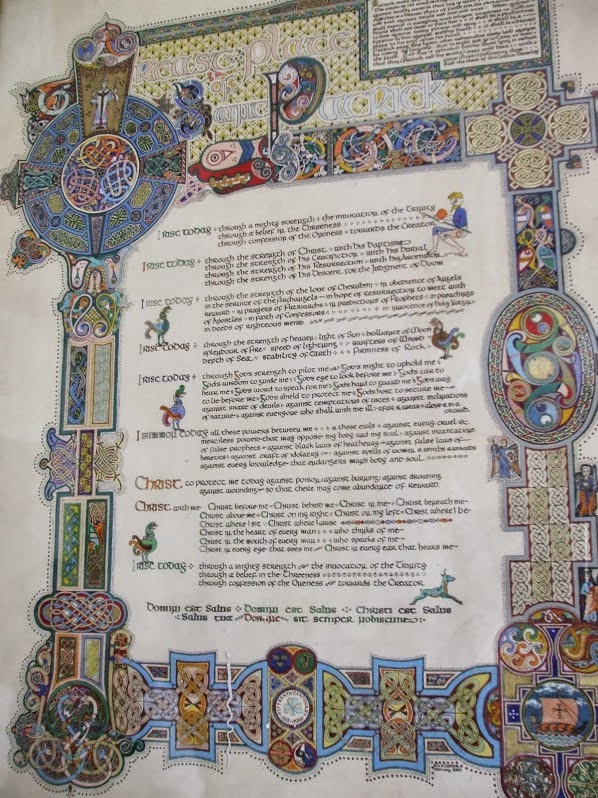 This was the reason for Fr. Brendan's visit and the "something big' referred to in my heading.
It is St. Patrick's breastplate, illuminated by the late Michael O'Connor, son of Dr. Michael O'Connor and father of Fr. Brendan.
Michael O'Connor had an enormous talent for illumination.
Illumination is calligraphy in the style of The Book of Kells.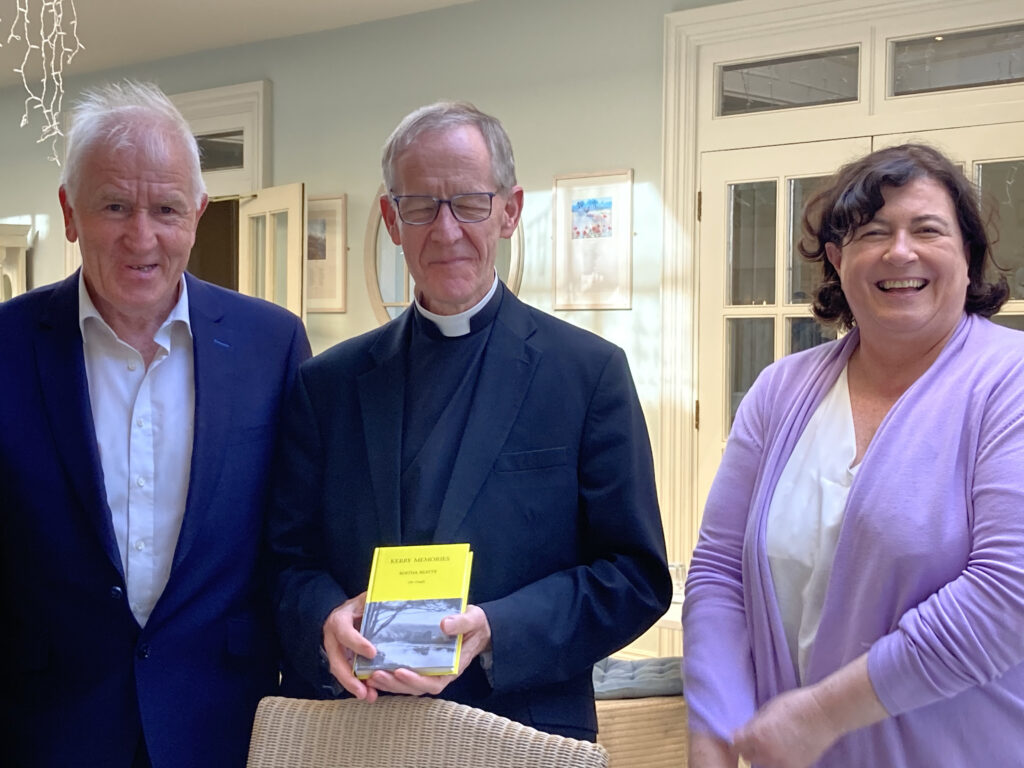 Jimmy Deenihan, chair of Kerry Literary Trust presented Fr. Brendan with a copy of Bertha Beatty's Kerry Memories. Bertha also lived in No. 24 The Square when the Creagh family owned it.
Also in the photo is Cara Trant, Manager of Kerry Writers' Museum.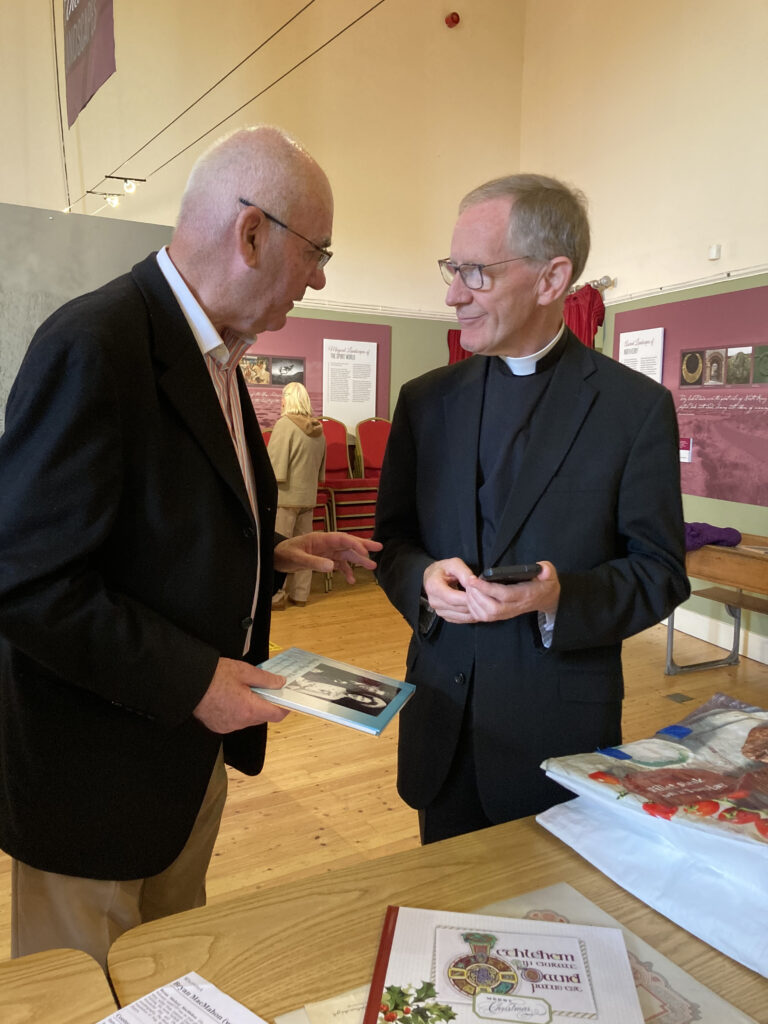 Bryan MacMahon and Michael O'Connor collaborated on several pieces. Jim MacMahon came to Listowel to meet Fr. Brendan and to see the treasures.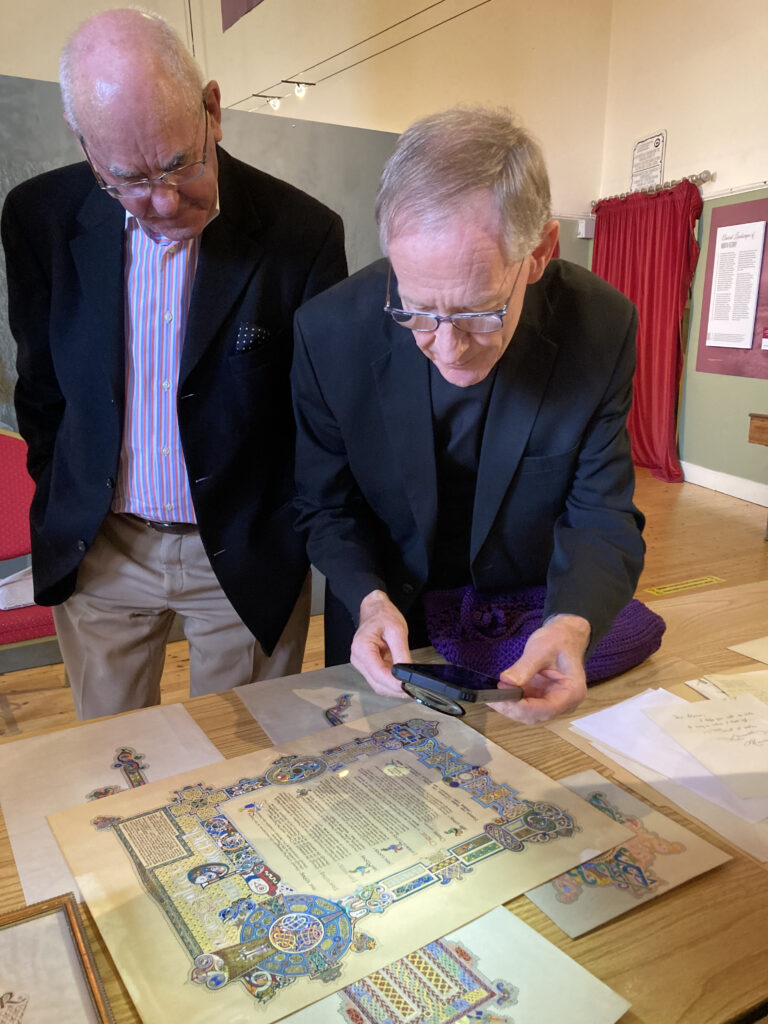 Fr. Brendan used his late father's magnifying glass to show Jim some of the intricate detail in the breastplate. Michael O'Connor worked on this at the kitchen table in his Dublin home, after the children had gone to bed. He worked holding a magnifying glass in one hand and a brush/pen in the other. Under these less -than -ideal conditions he produced Celtic illumination work of the highest quality, work proclaimed by experts in this field as the best of its kind.
The hope is that after expert work of conservation, some of Michael's work will be displayed in the house where he grew up.
Fr. Brendan O'Connor, me, David Browne , chair of Kerry Writers' Museum and Stephen Rynne who is the driving force behind the project to bring the work of Michael O'Connor to the wide audience it deserves.
Stephen's father, Etienne Rynne was a friend of Michael O'Connor's and Aideen, Stephen's mother, is willing to give her treasured piece of O'Connor's work for display along with the other works.
Aideen is holding the piece in my photograph. It is an illuminated papal blessing scroll presented to her and her husband, Etienne, by Michael O'Connor on the occasion of their marriage.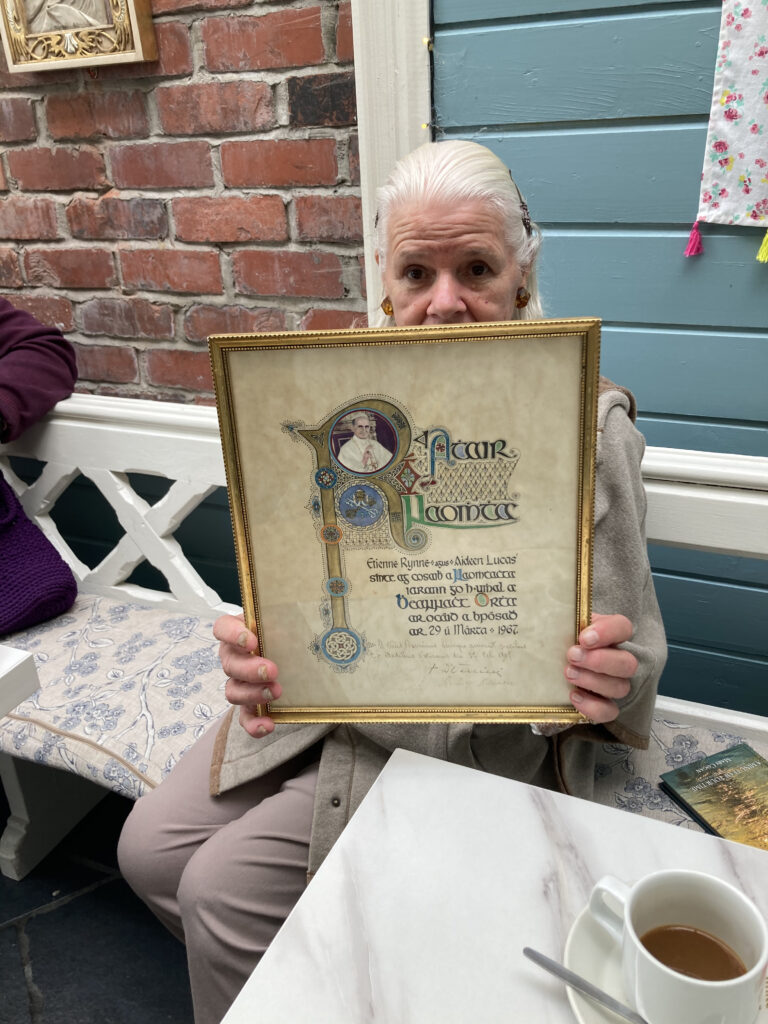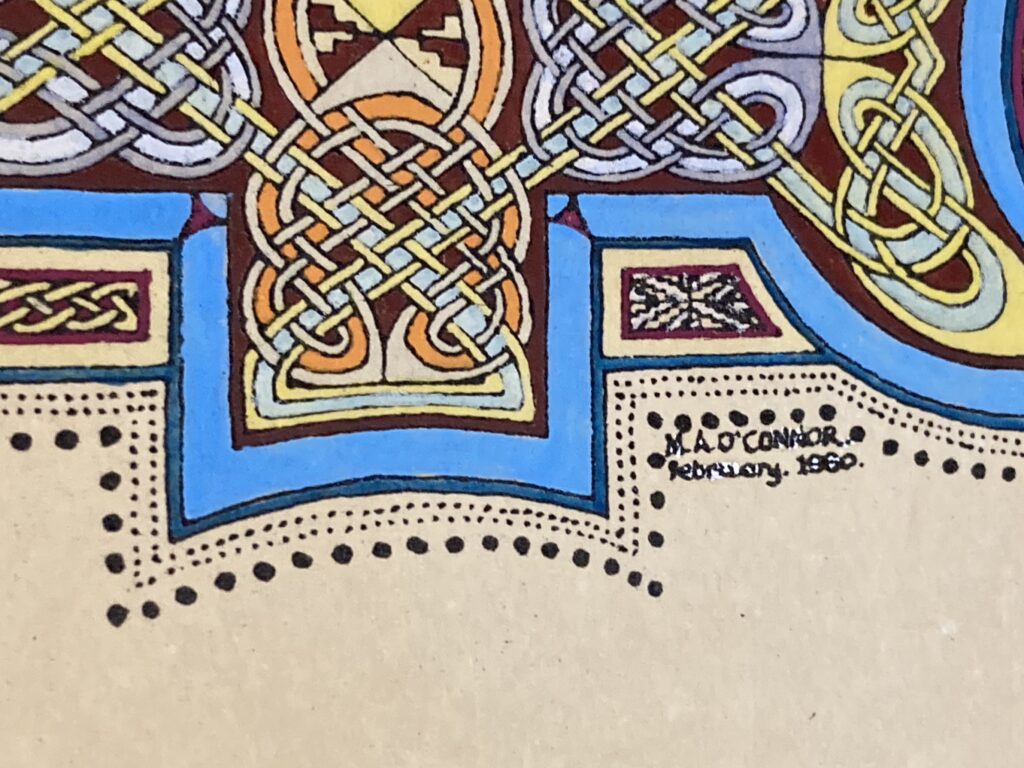 Maybe there are other people with a Listowel Connection or not who have a piece of this original artwork in their possession. Stephen, who is co-ordinating the project is anxious to trace the whereabouts of as many original pieces as possible.
Maybe you have one of the 6 Christmas cards with words by Bryan MacMahon and illumination by Michael O'Connor that were produced by Oriel Press. The original artwork for these has been lost but maybe you have kept a card and it is now part of this extraordinary story.
<<<<<<<<<
Friday, September 24 2021 at Listowel Races
Photos by Bridget O'Connor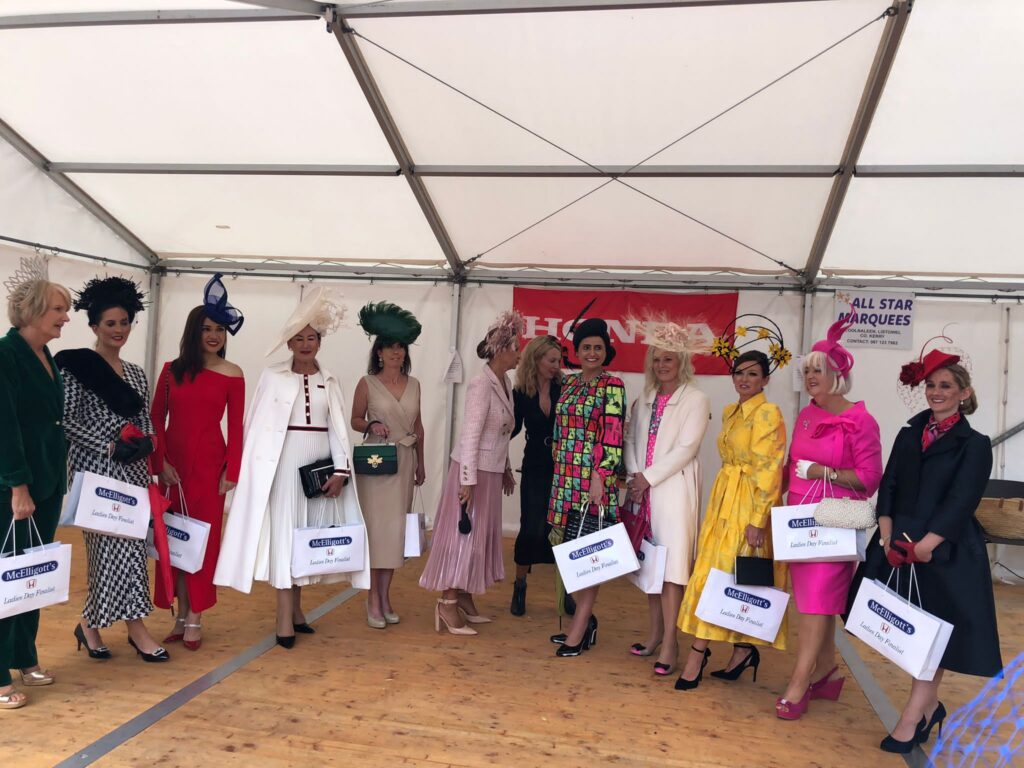 These ladies were the finalists in the Best Dressed competition.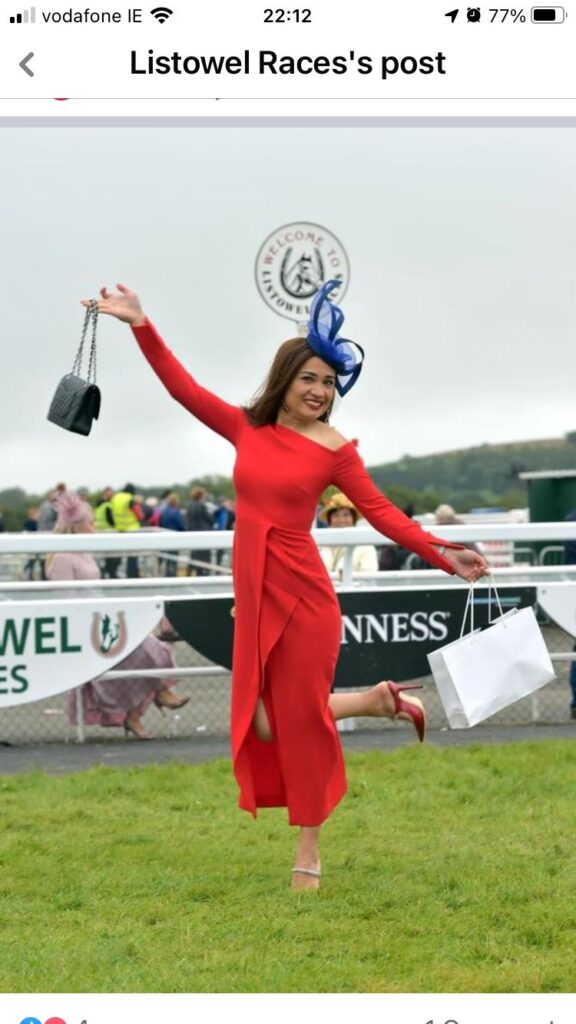 And the winner is….
This photo is from Listowel Races site. The lady is Maritess McCarthy.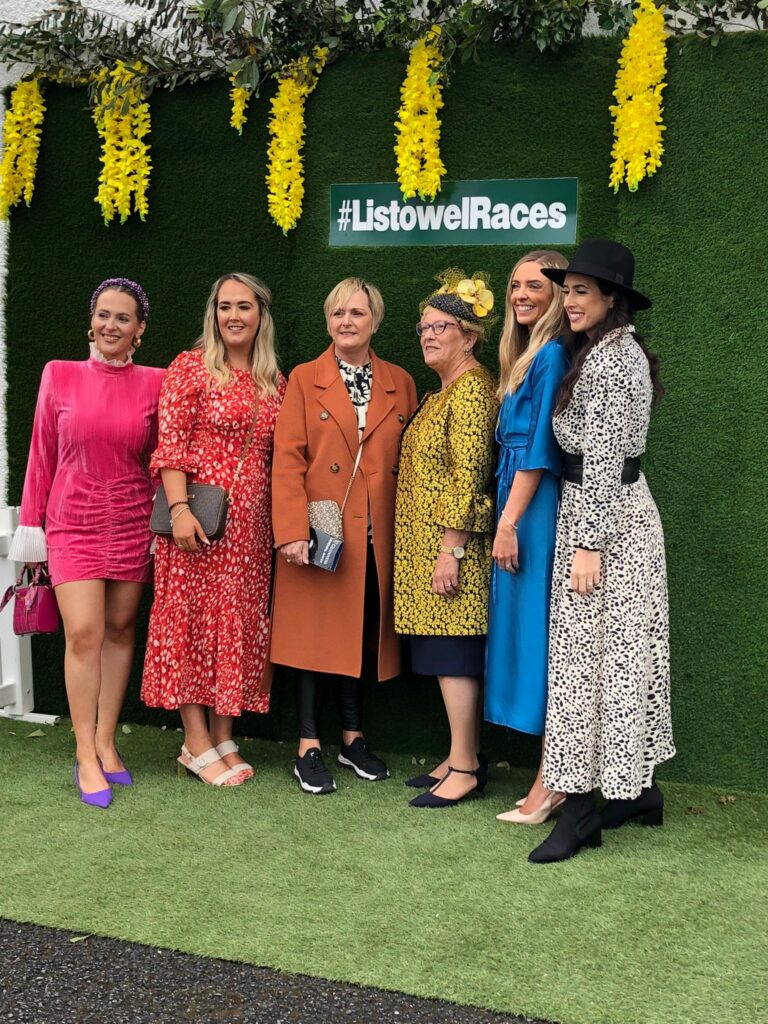 Friends and family pose with the O'Neill family.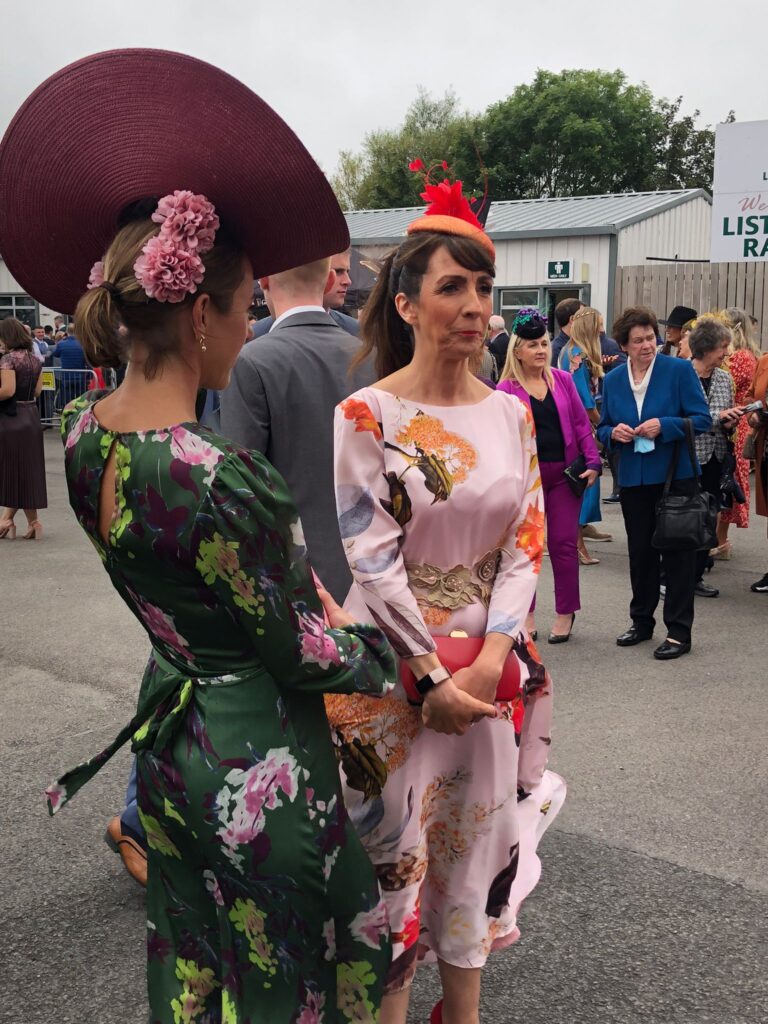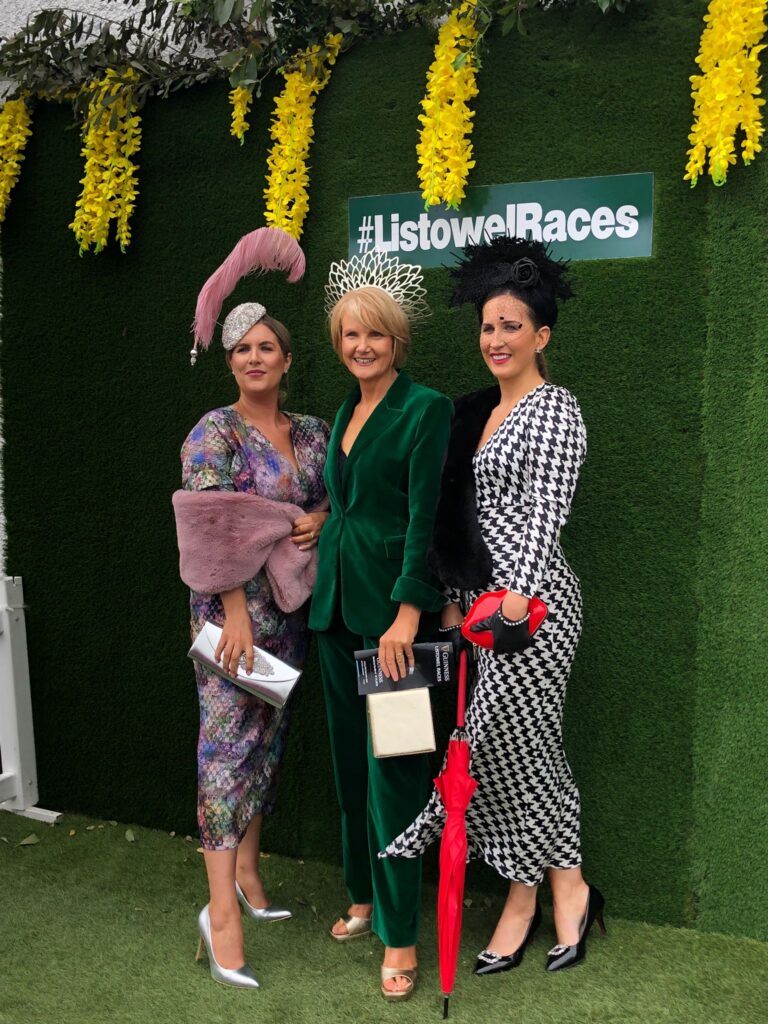 <<<<<<<<<<<<
A Poem from Poetry Town, Listowel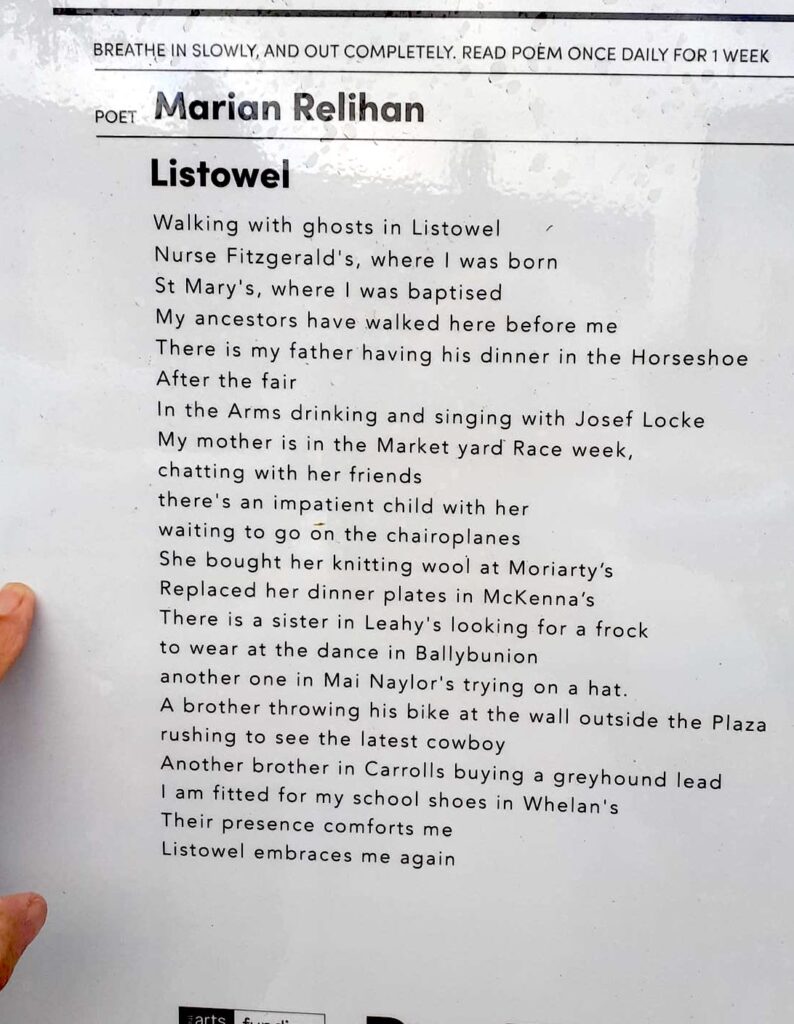 <<<<<<<<<<<<<<<<<<<<<<<<<<<<<