Flowers in Town

In Market Street
At Clieveragh Roundabout
<<<<<<<
The Fall of The Fitzmaurices
I introduced my blogpost about Kay Caball's great new book with the old saying; After a gatherer, comes a scatterer. That prompted Nicholas Leonard to write…
Mary, 'after a gatherer comes a scatterer,' is a common occurrence among those who do not value what they have come by without much personal sacrifice.
In the midlands, the equivalent comment is 'What was gathered in straws is scattered in bundles.' This quote was uttered at an auction of lands in Co. Laois in the 70s. The lands had been acquired by an ancestor in bits and pieces and by hard graft, if not covetousness. A profligate descendant, to whom it was bequeathed, had no appreciation of the value of his ancestor's hard work, and eventually had to sell by public auction the entire holding to stave off the bailiffs. Ironically, a local man without a 'rex' to his name, was engaged as a puffer to drive up the price, a practice quite common at auctions and cattle markets at one time.
Well-done to Kay. Is there anyone at all in Listowel that is not an actual or a potential poet or writer? Even the Corkonians there are at it!
Nicholas.
<<<<<<<
A New Shop in Market St.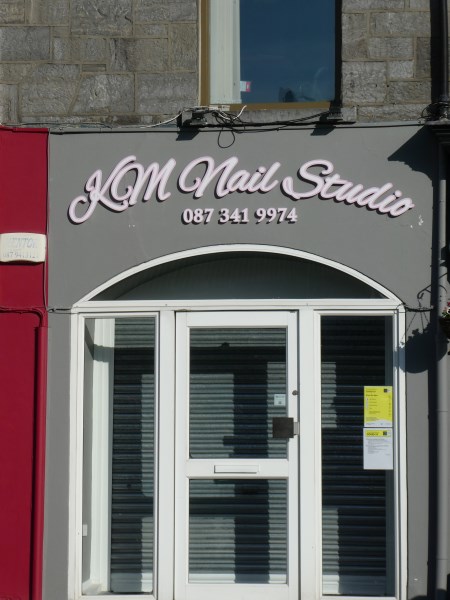 KM Nail Studio is next to New 2 You and Eabha Joans
<<<<<<<<<
Mea Culpa, Mea Culpa..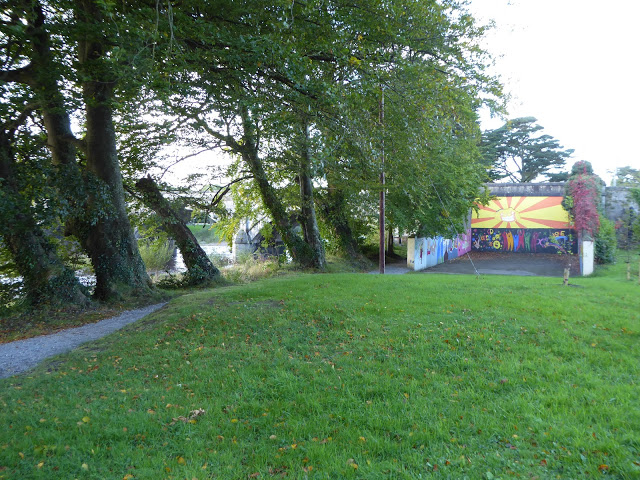 Michael Enright wrote to us of his happy memories of handball and handballers in Listowel. Below is the paragraph as he wrote it.
"The alley was a hive of activity in those days. Not just handball, but other dodgy pastimes like
pitch and toss, card games like poker. Some great handball competitors then– my late brother
Tom, Dermot Buckley, Kevin Sheehy, John Joe Kenny, Johnny Halloran, Fr Kieran OShea, and
Junior Griffin. Breandán OMurchú is another survivor. Only "senior " players got a game on
Sunday mornings– the rest of us juniors were banished to a one wall alley at the side of the
main arena. There could be 20 or 30 people there. Some of those people would be competing
for All Ireland medals if they played in a standard 4 wall alley."
I, using my editor's blue pencil, "corrected" what I thought was his mistake. I never heard of a four wall handball court….until now that is.
I'll let Michael set us straight.
Good morning, Mary,
Great to see my contribution about handball days in Listowel.
One significant correction, before any surviving handball experts get in touch with you.
The sentence with All Ireland medals should read "4 wall handball alley", not 3 wall. Listowel is , of course, a 3 wall alley. The standard All Ireland alley, like those in Tralee, were all 4 wall structures. An individual raised in a 3 wall alley would have no chance against a 4 wall opponent.
Stay safe.
Michael
Sincere apologies to Michael for my error.
<<<<<<<<
Just a Thought
In case you missed me last week on Radio Kerry, my reflections are online now
My book, A Minute of Your Time, is available at Eason Listowel or to click and collect at Woulfe's Bookshop, Listowel. If these are not within your 5km. I can mail it to you for a small extra.
A Minute of Your Time now costs €15