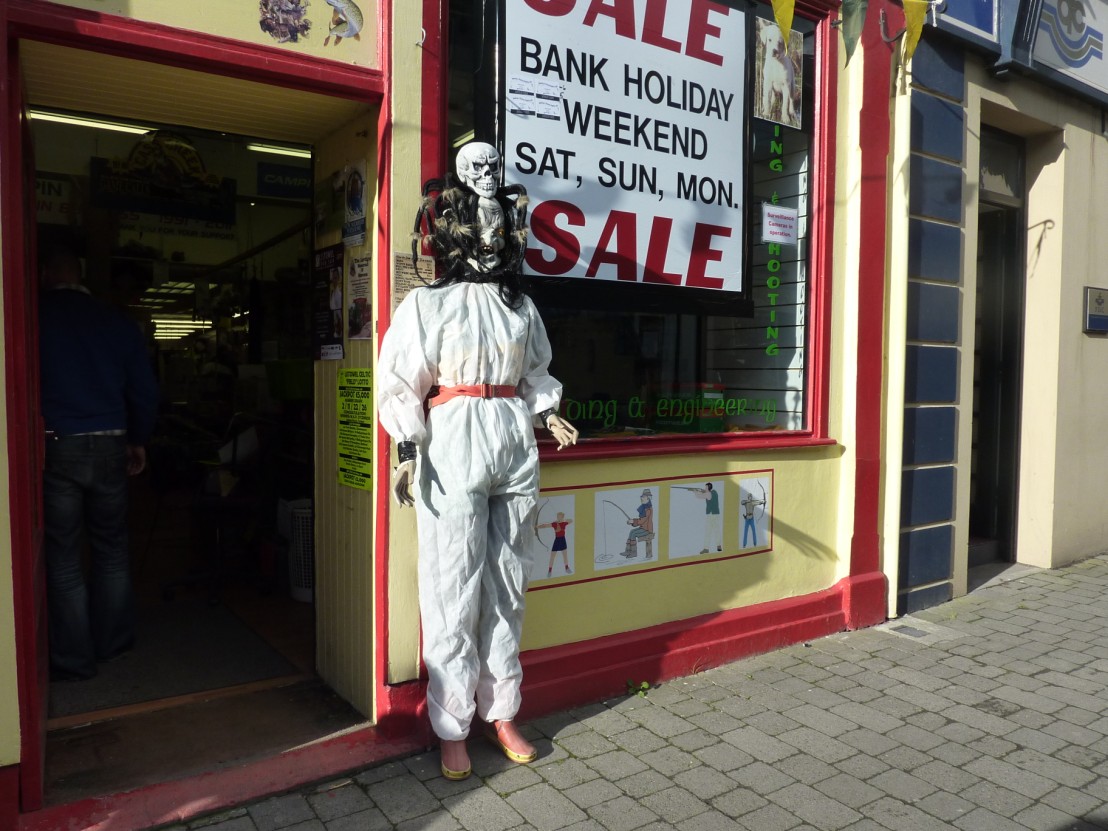 Today we are all out voting in the presidential election so there will be a good buzz in town. Voters making their way along Church St. will encounter this ghoul at Jimmy Halpin's door. Don't worry. He is harmless!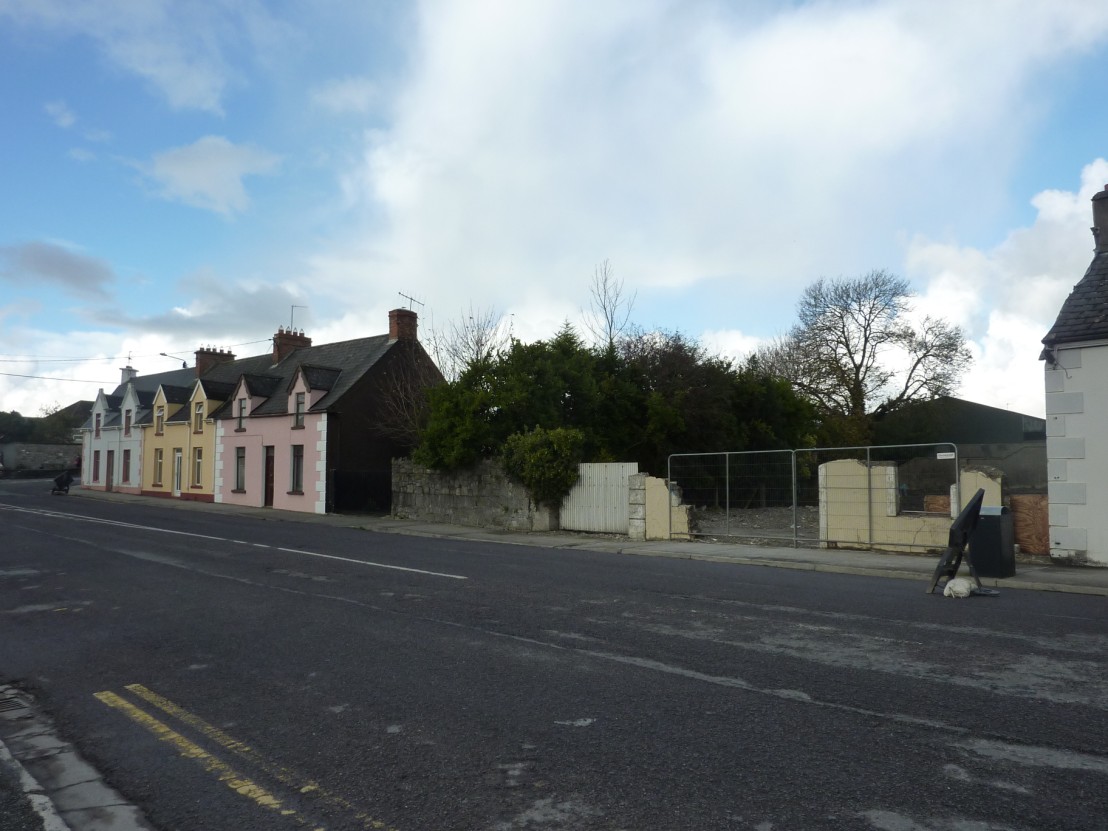 I took this photo on Convent Street this week. Looks like a sign of development. Good news surely.
Next week we will have http://www.listowelfoodfair.com/ Looks like a brilliant programme in store for us this year. This next is from this week's Kerryman.
Billy and Joe to yolk around at Food Fair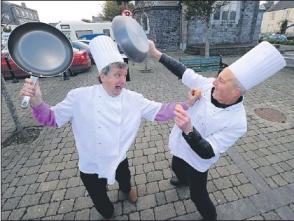 Listowel publican Billy Keane will battle it out with Joe Murphy, Director of St John's Arts Centre Listowel in an Omelette Challenge at the Listowel Food Fair next week. Credit: Photo by Domnick Walsh
October 26 2011
TWO of Listowel's best known hosts might have egg on their faces by the end of the Food Fair as Billy Keane goes head to head with Joe Murphy in a challenge to see who can cook an omelette the quickest.
It's all part of the Saturday Live Kitchen event modelled on the BBC cookery show and taking place on Saturday, November 5, in the Kerry Parent's and Friends' Association centre in Clieveragh at 2pm.
Most of the event, however, will feature three top professionals from the north Kerry food industry — Armel Whyte, from Allos, Marius Crifan from the Horseshoe Bar and Gemma Ryan from Ruairí's Bar in Tralee.
"It's shaping up to be a lot of fun indeed," Armel told The Kerryman. "We will be up against the clock making dishes and the audience will be in with a chance of tasting the food as well. I'm really looking forward to it even though it is not going to be easy by any means!"
"It's a great departure for the Food Fair, a festival that's hugely important to Listowel and north Kerry food. One of the most important things about the festival this year I think is in the fact it's programme is geared to all ages. It is amazing how interested children, in particular boys, are getting in cooking and baking and it is not simply seen as something for girls anymore among the younger male age group."
Kerry gastro pub of the year for the last two year's running, Allo's continues to win customers through its use of local ingredients — something the Food Fair will have in common as it promotes local producers.
"Our beef for instance is all sourced from within a ten-mile radius of Listowel and we pride ourselves on our contribution to the local economy in that regard."
In the Horseshoe, chef Marius Crifan is now gearing up for the Saturday afternoon showdown and cook-off. "This is going to be a lot of fun, believe me. I will be cooking two chicken dishes on the day, one in our special Horseshoe style. But I'm only going to have about twenty minutes I think in which to do them so I will have to be very organised!"
Saturday Live Kitchen will also give Marius a chance to flag a looming expansion for his business. " The Horseshoe will be expanding into next door soon and one of the dishes I am going to make will be from our new menu so I'm really looking forward to that too.