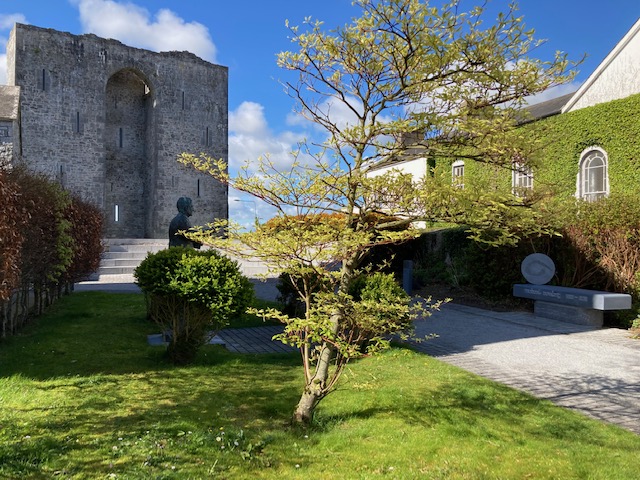 April 2023
<<<<<<<<<<
Fr. Anthony Gaughan
Fr. Anthony Gaughan, who has donated all of his awards to be displayed in Kerry Writers' Museum is the author of 45 books, most of them scholarly histories of important people and places. His best known book of local interest is Listowel and its Vicinity which is now a much sought after collector's item.
At age 91 he is still going strong and will launch another book, a collection of his reviews, at this year's Listowel Writers' Week.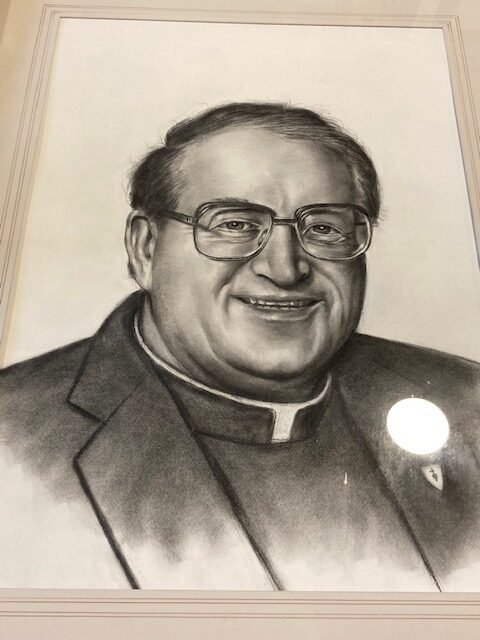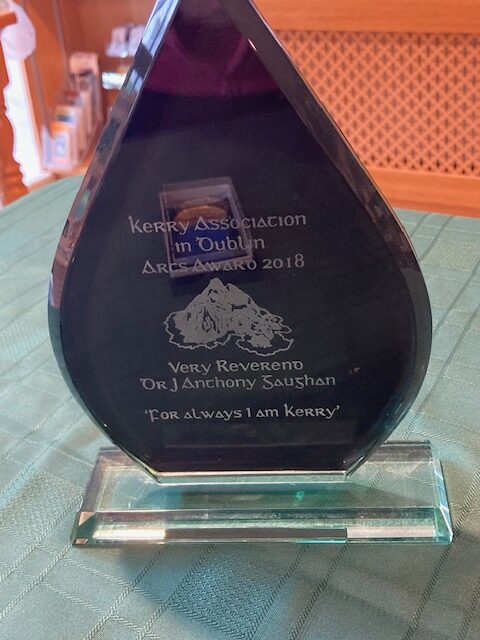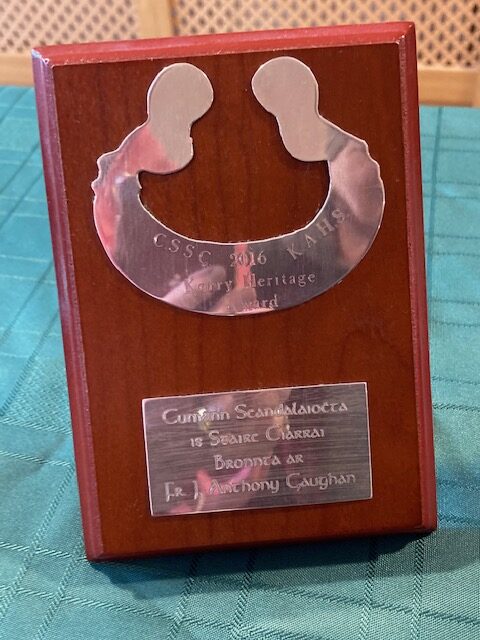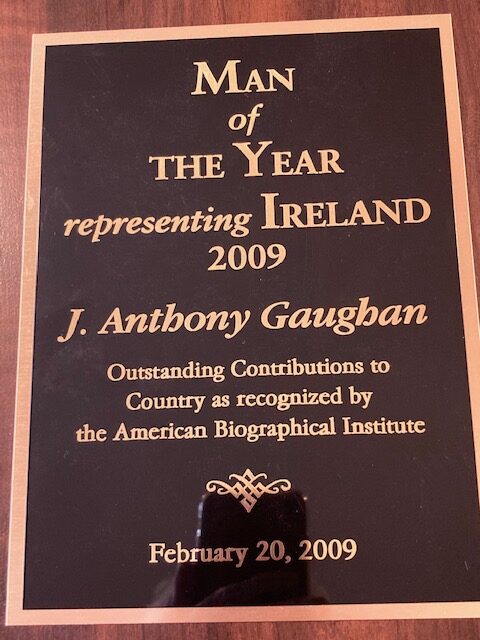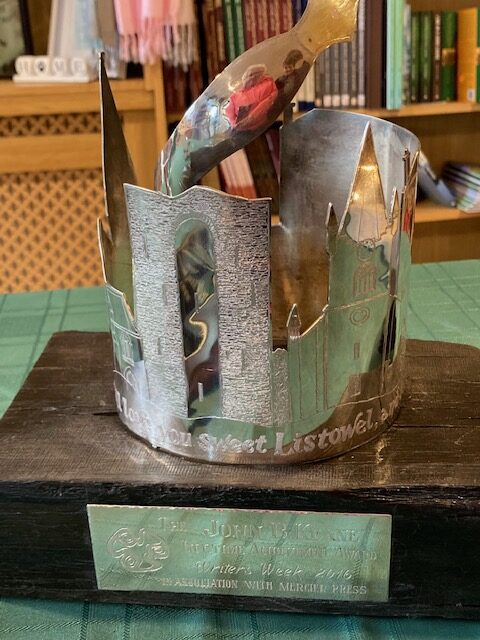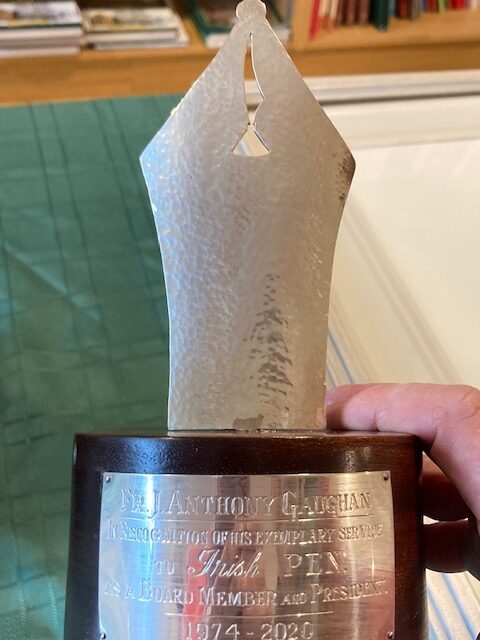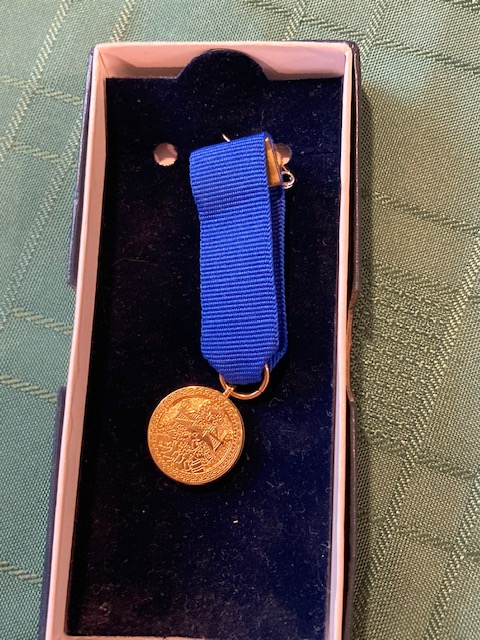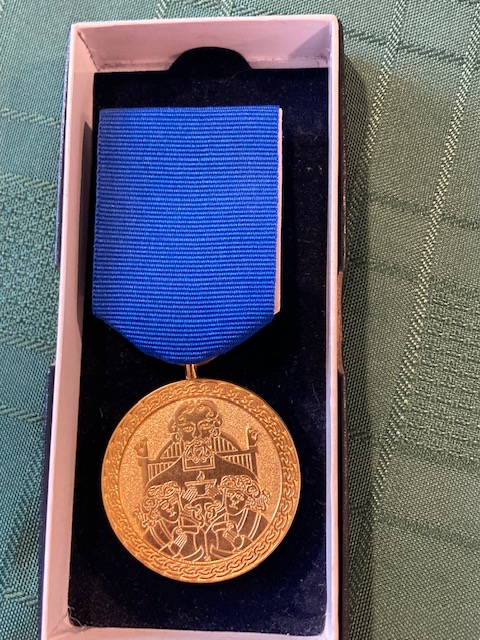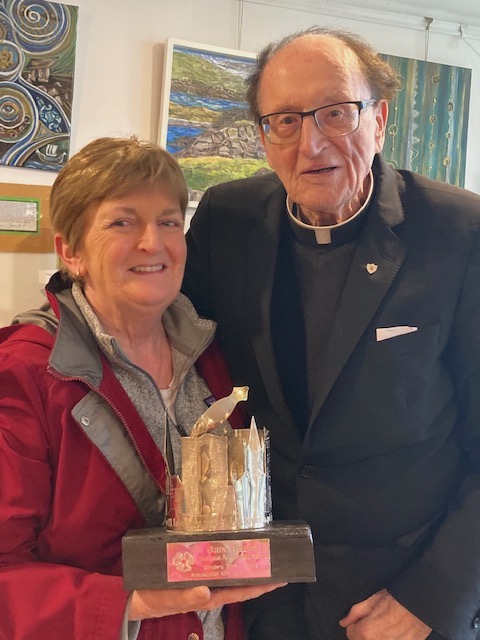 Helen Moylan, mother of the silversmith artist, holding Fr. Gaughan's Writers' Week Lifetime Achievement trophy at the handover of his precious decorations on April 24 2023. This piece of Eileen Moylan artwork depicts Listowel landmarks, dear to Fr. Gaughan and it has a quotation from his dear friend, John B. Keane. . It is very generous of Fr. Tony to bring it back to Listowel, where it can be be displayed and appreciated.
<<<<<<<<<
Gardaí Raise Awareness of Domestic Abuse
On Friday last, April 28 2023, Listowel Garda Station joined other Garda stations nationwide to raise awareness of domestic violence.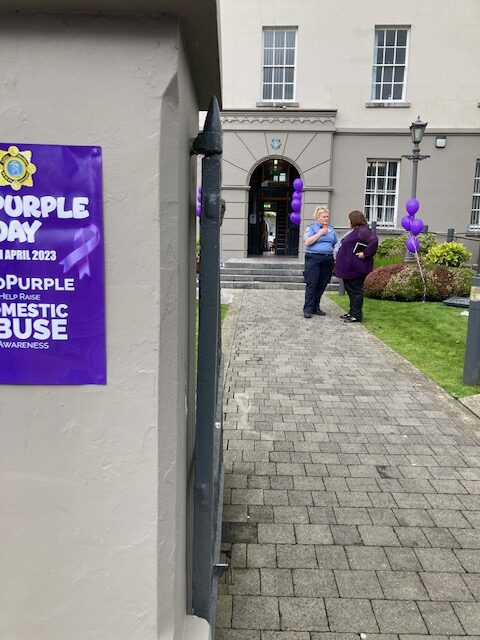 Purple day was winding to a close as I passed but I was welcomed in and treated to a bun.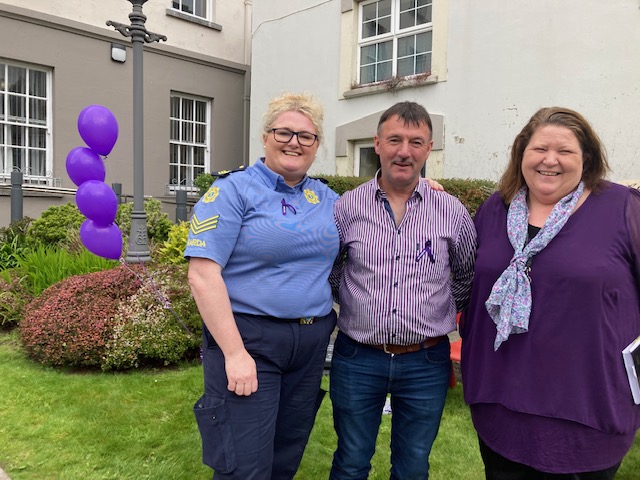 John Ryan joined Sergeant Fidelma O'Leary and the representative of Adapt Women's refuge in Tralee for my photograph.
<<<<<<<<
Steinbeck Letter
Found on the internet;
In 1955 John Steinbeck wrote to Marlyn Monroe.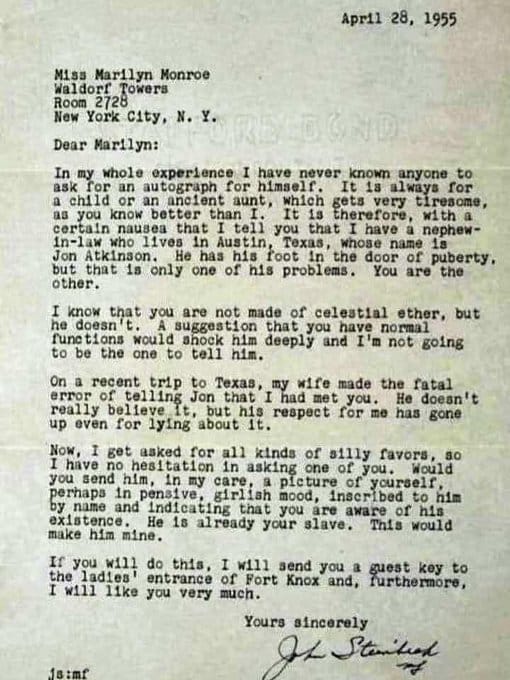 <<<<<<<<<<
In Tralee
The telephone kiosk is back.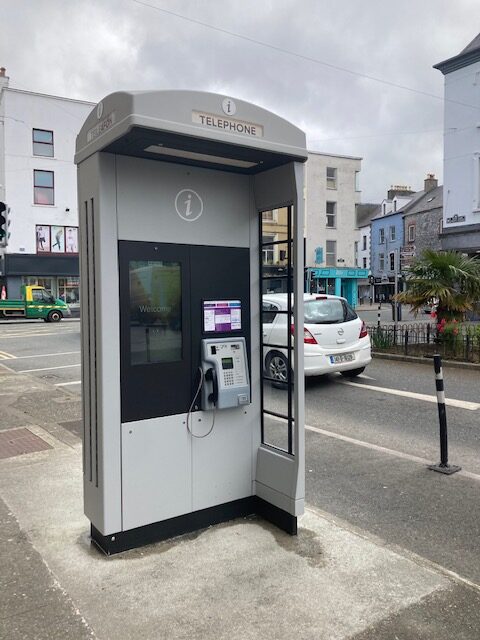 This is the new public telephone in Tralee.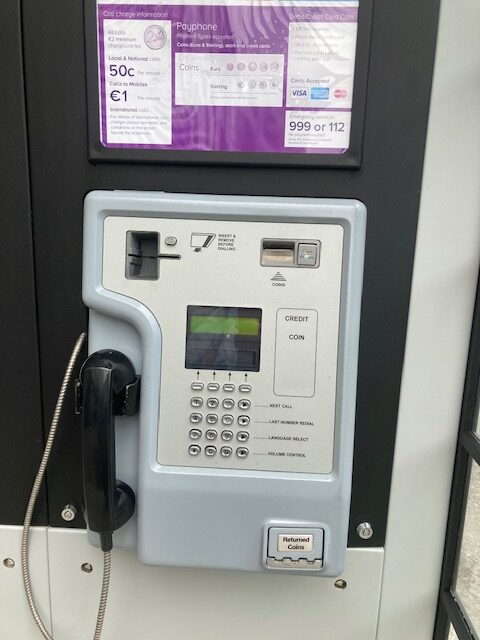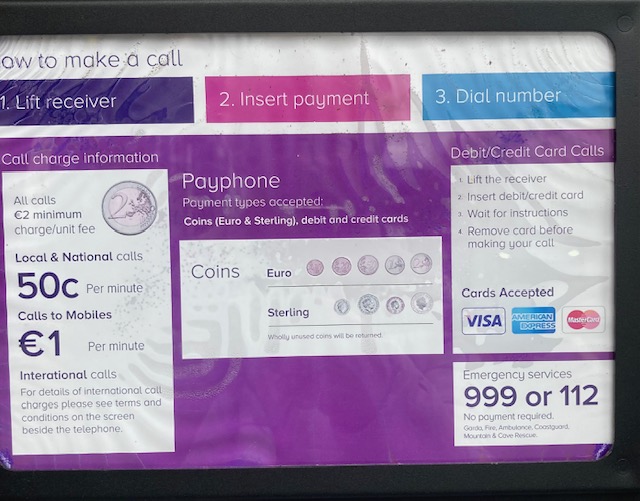 The phone accepts coins and cards. There is a minimum charge of €2. Not cheap but it could be a lifesaver in certain conditions. Beside the phone there is a touch screen with vital phone numbers and other handy information. The sun was shining on it so I couldn't photograph it for you.
This looks to me, like a welcome development .
<<<<<<<<<<<
A Fact
Bagpipes were introduced to The British Isles by the Romans.
Bet you thought they originated in Scotland.
<<<<<<<<<<