This is a mixum gatherum of sequels and updates:
It's on Monday! O'Quigley's are celebrating their 100 years in Listowel on the 100th day of 2012.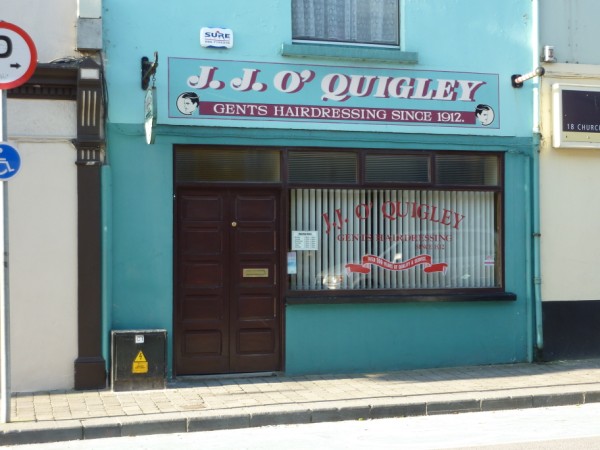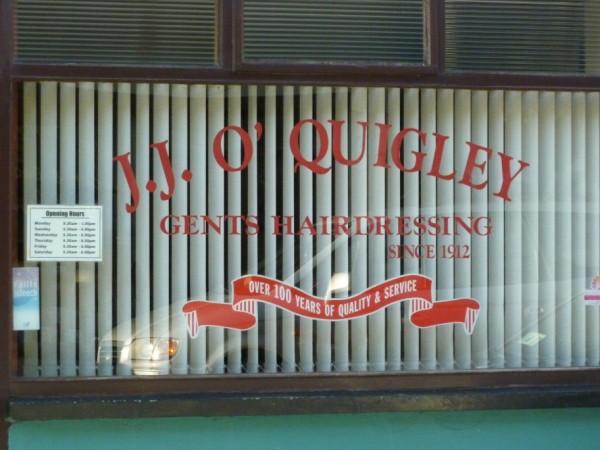 Sorry! Misinformed! It was on Easter Monday and they had a great time.
>>>>>>>>>>
Remember Puisín!
She was the great talking point at Tadhg Horan's veterinary practice in The Square.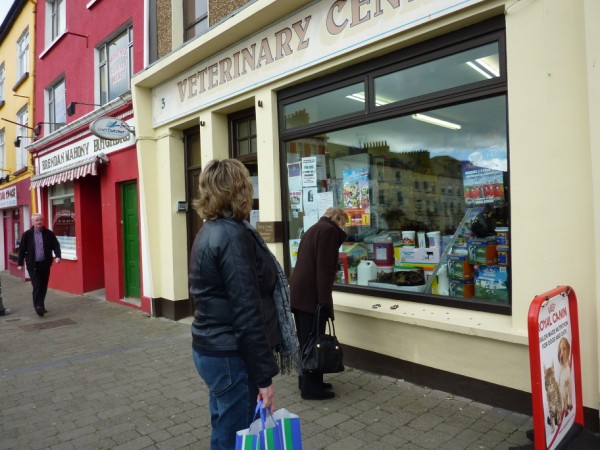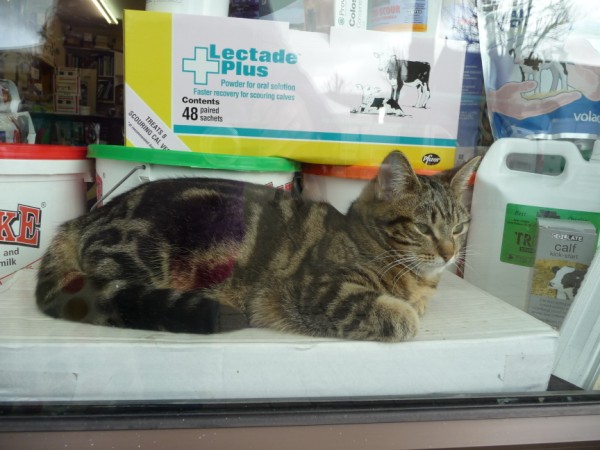 I am sad to report that she is missing. The last sighting of her is on Tadhg's cctv at 4.30 on Good Friday when she was at the door of the shop.
Horans are offering a reward of €25 for her safe return. Hopefully someone is looking after her thinking that she is a stray and will return her to her cozy nest in Horan's window shortly. Everyone is missing her very much.
>>>>>>>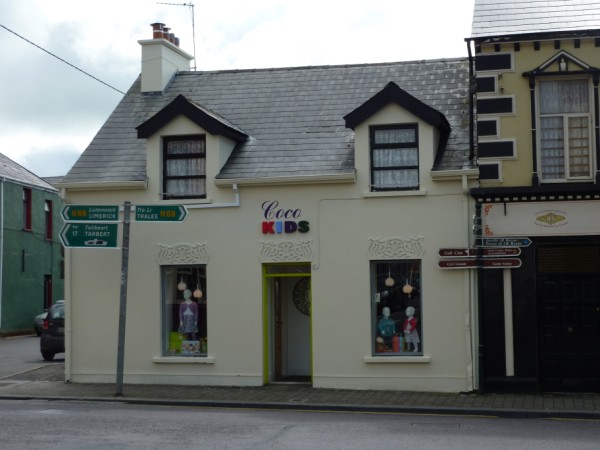 This is definitely a cause for celebration. Good luck to Jennifer in her brave new venture.
>>>>>>>
The following are photographs of photographs displayed in Aiden O'Connor's window.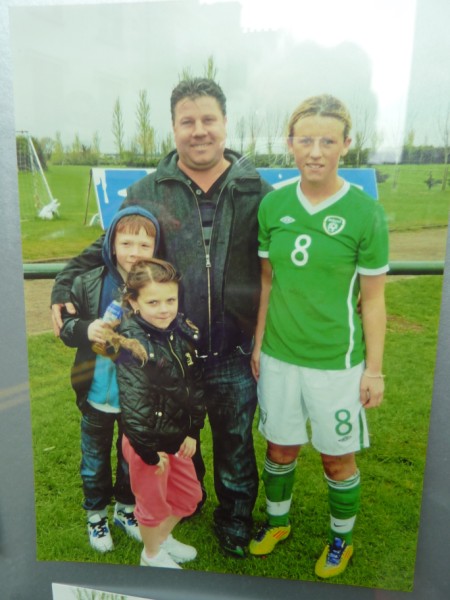 Savannah MacCarthy and proud family.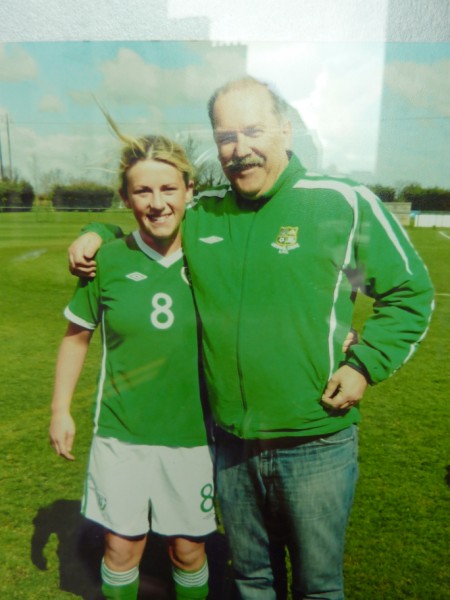 Savannah and proud trainer, Dominick Scanlon.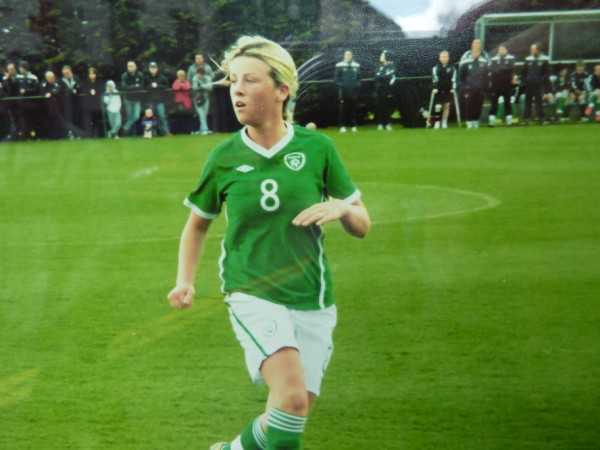 Savannah in action in her international shirt.