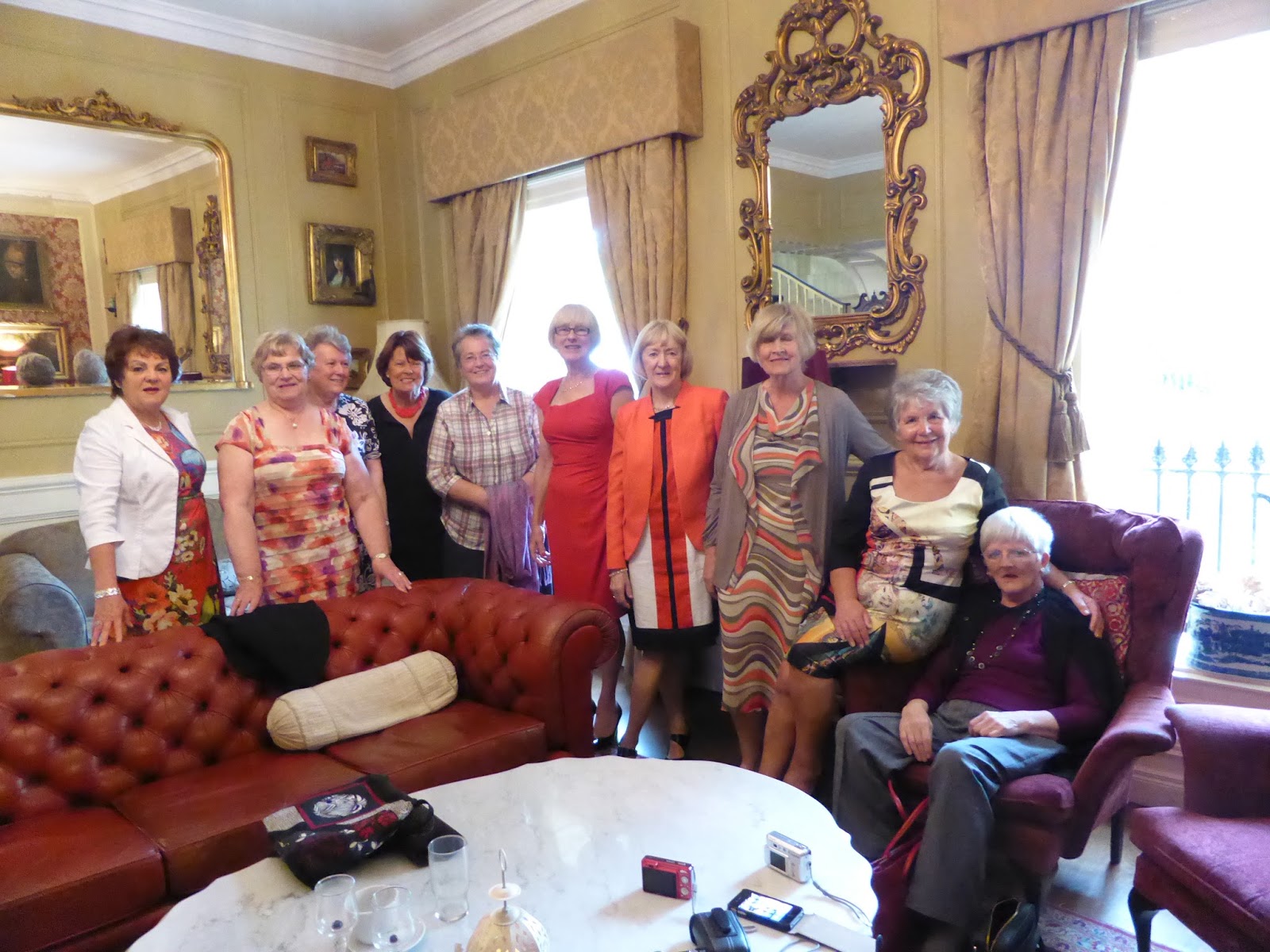 This is a group of happy Listowel ladies who got together in The Listowel Arms on Saturday June 27 2015 to catch up with each other and to reminisce about old times. They are Grace Beasley O'Sullivan, Jean Kiely O'Leary, Rose Woulfe West, Mary Stack Kelly, Sr. Una Harman, Norma Lynch McIlvenna, Hilary Nielson Kelly, Mary King, Eileen Greaney and Mary Kelly Gore.
<<<<<<<
Listowel Food Fair June 18 to June 21 2015
The first Food Fair event I attended was the Kathy (White House) Buckley plaque unveiling ceremony. Here are a few more photos from that lovely afternoon on Upper William Street.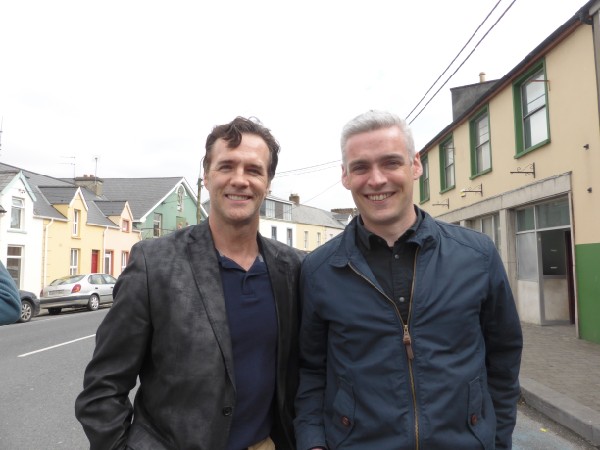 Ciarán Sheehan and Donal Nolan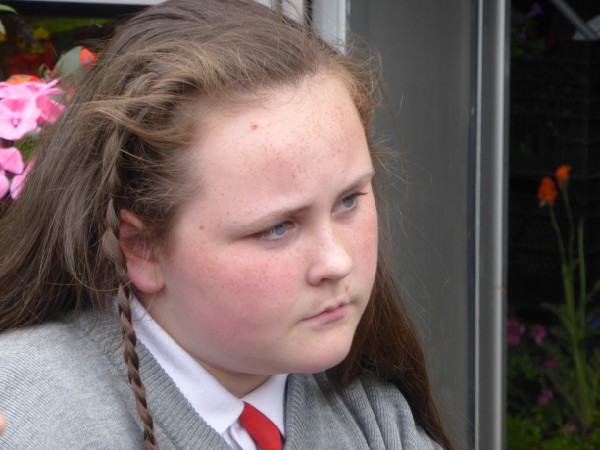 Clodagh Murphy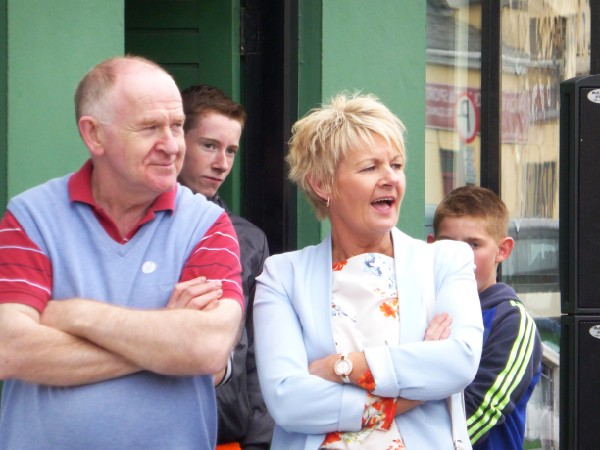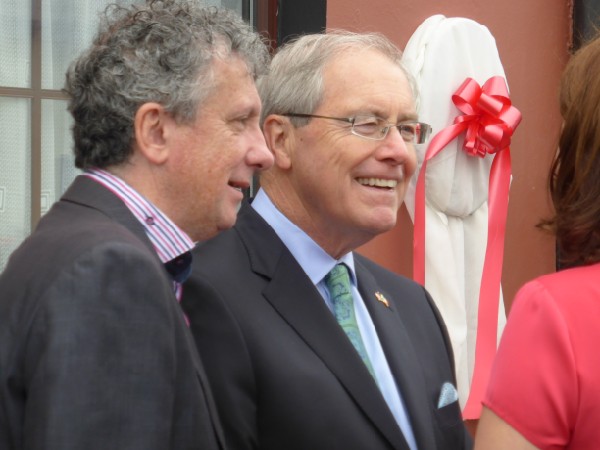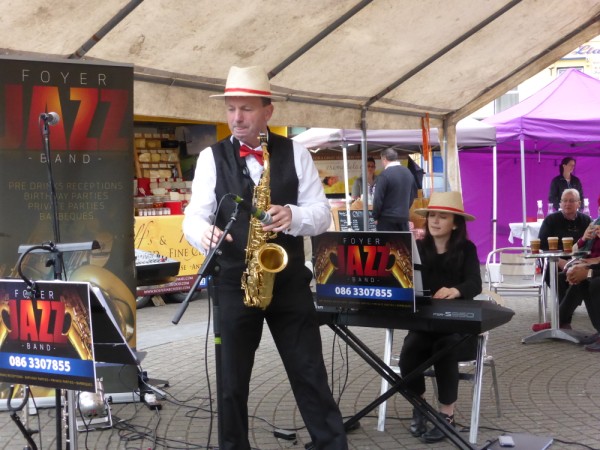 There was some great jazz in The Square at The Friday Market.
On Sunday I was in The Square again with my family for the fun day with food and entertainment galore.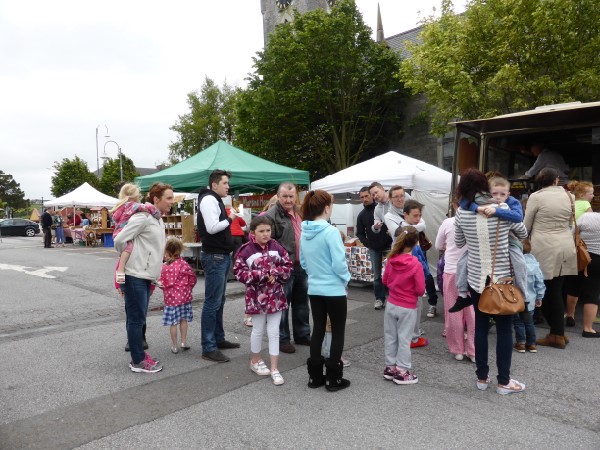 queueing for a crepe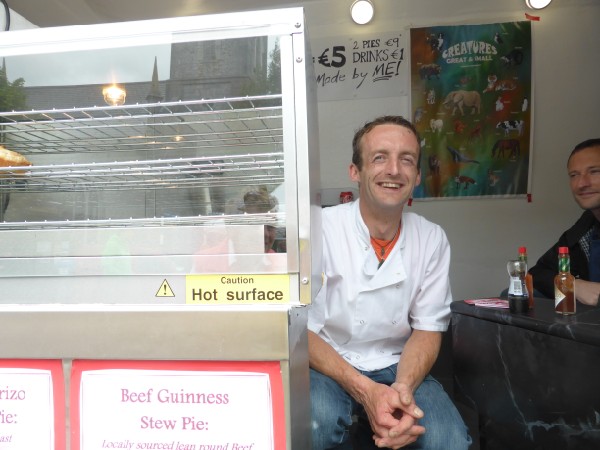 I met my former neighbour, Gerard Nugent who grew up in Listowel. He was in town for the food fair with his gourmet pie business.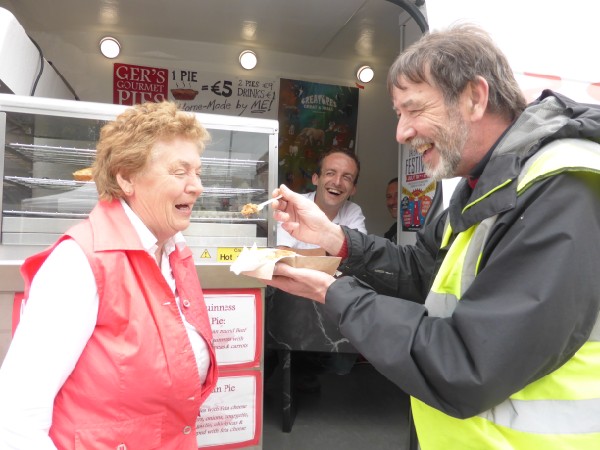 Damien Stack shared his pie with Marie Regan….delicious!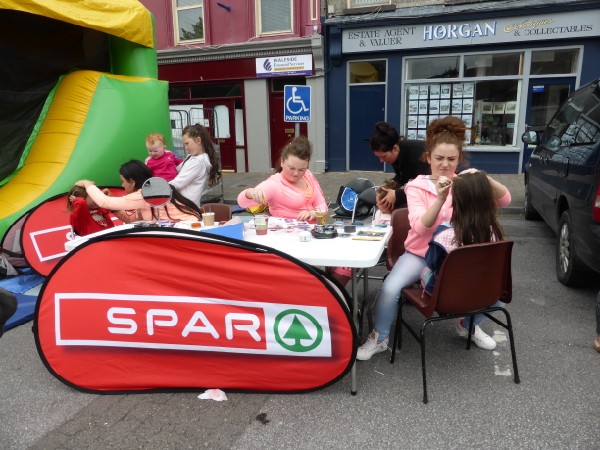 Xistance members were painting faces.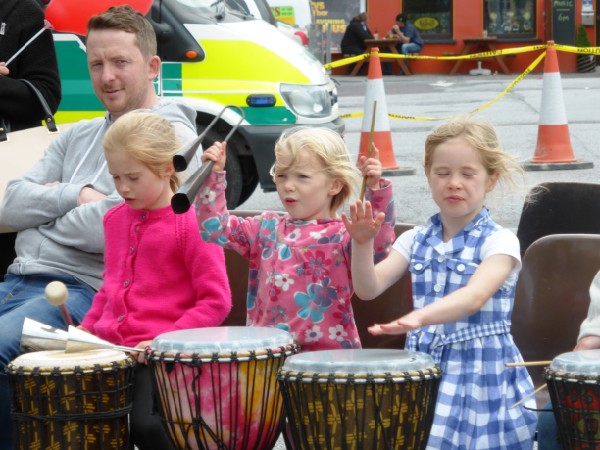 Drumdance Ireland was a great hit with my crowd.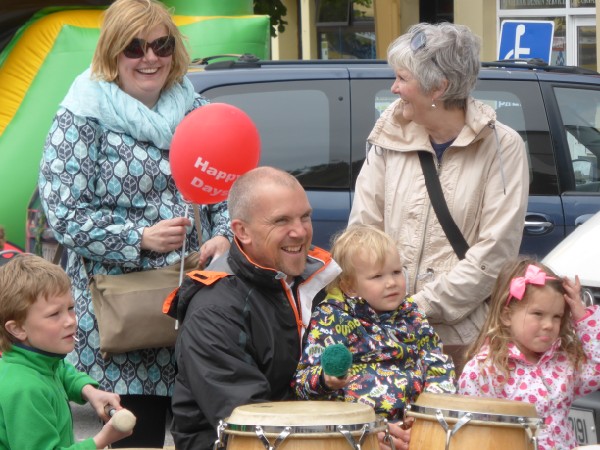 The Stack/Scanlon family were enjoying themselves.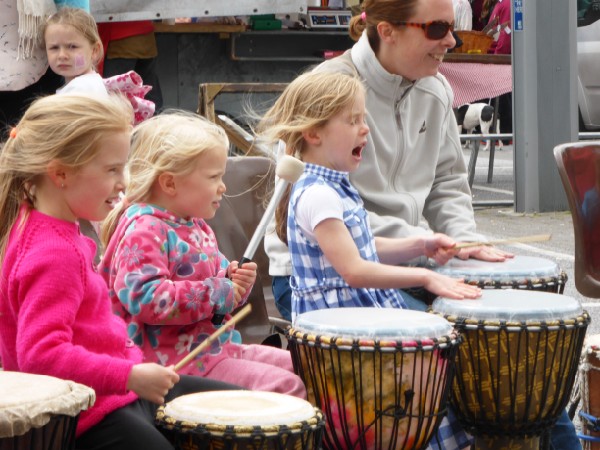 That's Róisín in the gingham giving it all she's got.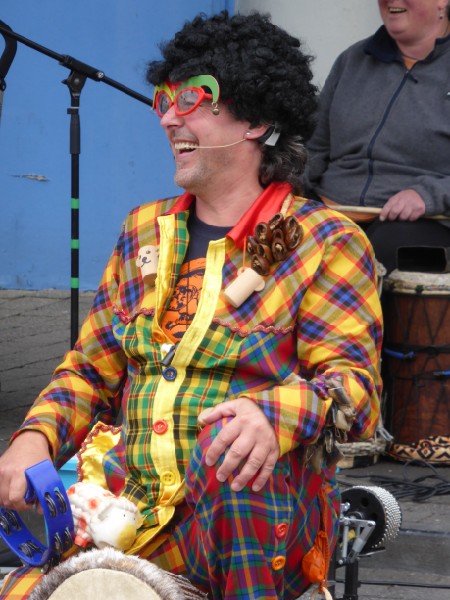 This man was in charge of the music session. He was brilliant.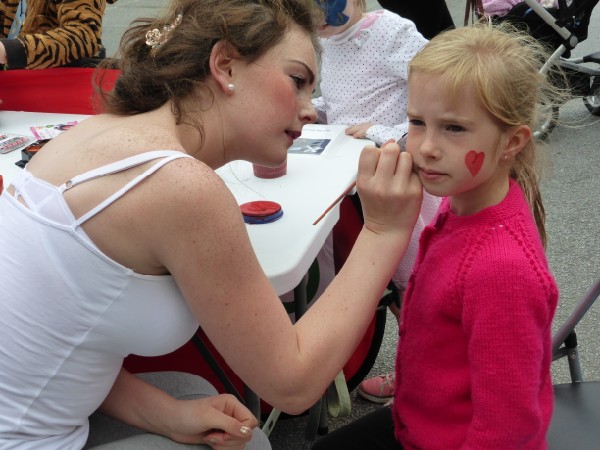 Face painting was available all day.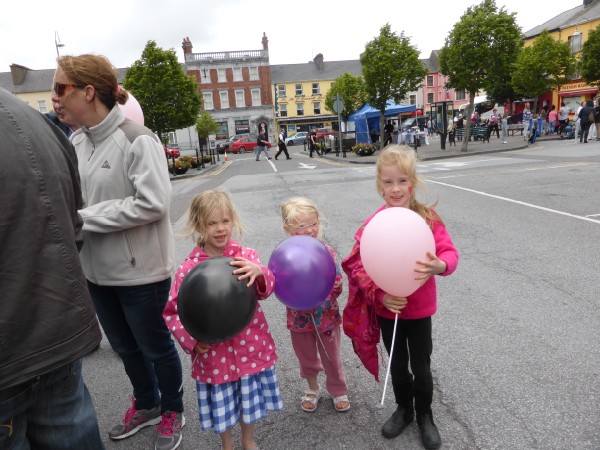 The girls got a balloon each.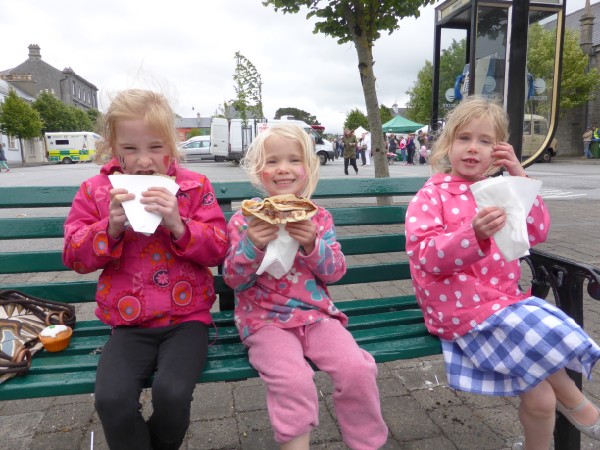 and a crepe
Great day out, despite the cold weather.
Roll on next year!
<<<<<<<<
Some of Listowel's Venerable Forefathers
Photos from The commemorative booklet produced in 1960 for the opening of the sports field.