Paths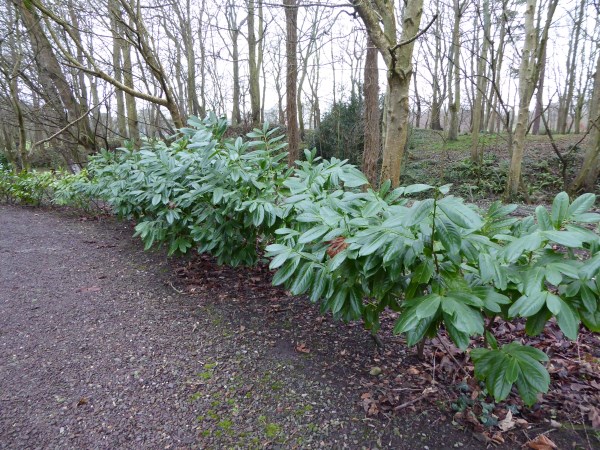 The hedge is coming along nicely in this path into the Garden on Europe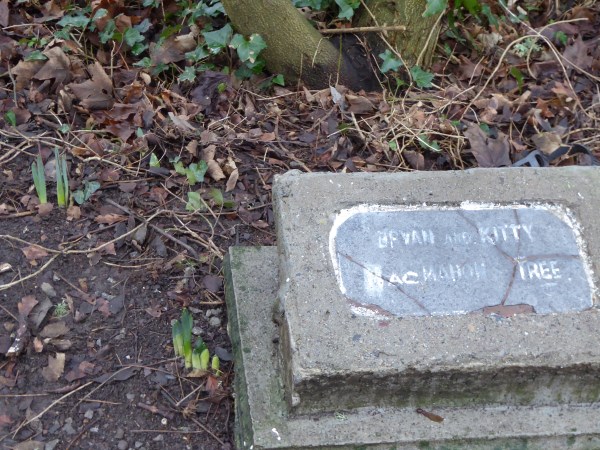 Daffodils are breaking through at the foot of the MacMahon Bay tree.
This tree stump must have been identified as a trip hazard. These two traffic cones have appeared around it.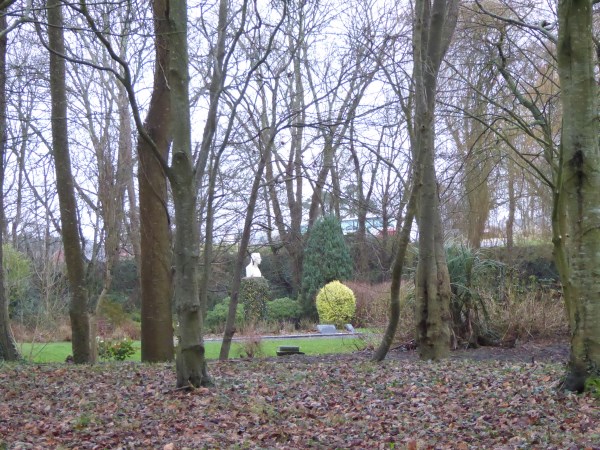 Everywhere there are bare branches and carpets of fallen leaves.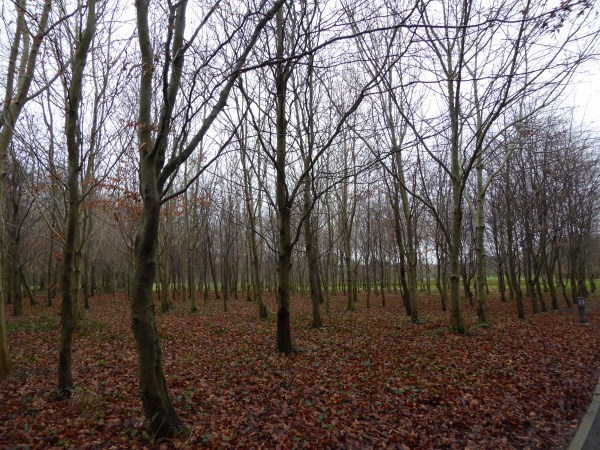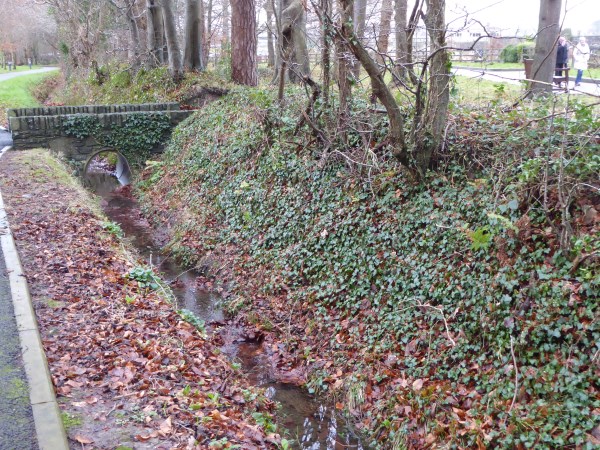 <<<<<<<
Happy Listowel Memories Continued
by Maria Sham
The Canty family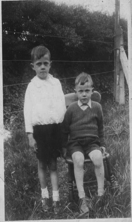 Maria's brother Neilie's communion
My cousin Betty
lived across the road from Nan and we would get together in Nan's back garden
and make a hut pretending that we lived there. We would make a fire and roast
potatoes. We never got food poisoning. That
could be down to the cup of senna we had to drink every Saturday morning; the
most dreadful taste ever.
Nan also had
blackcurrant bushes and she made wonderful jam. When we had a cold we would put
a spoonful in a cup with hot water and drink. Just like Ribenia today.
I was sometimes a
bit naughty at Nan's. When she called me for school, I would pretend to be up
and tap my shoe on the floor. Of course I was still in bed. Nan would think I
was up, then it was a mad rush to get to school on time.
I was living at Nan's when I heard that my dad
had to go into hospital in Dublin. He had damaged his eye at work. Dublin is a
long way from our town so we could not visit. I was in the bedroom saying a
prayer for dad and crying, when Cousin Betty barged in and then ran and told
dad. I hated fuss and wanted my prayer to be private; I was embarrassed when
dad arrived to comfort me. He told me everything would be all right. I also
remember him coming home from hospital and bringing me a doll almost as big as
myself and a sailor doll for Doreen. I can still remember those dolls now after
all those years, mine with a china head and wearing a lovely bonnet and dress
with flowers, Doreen's doll had blond hair and had on a sailor suit.
My best friends
growing up and at school were Siobhan Loughnane and Joan Slemon. We had great times;
we would walk home from school by the bank of the river and pretend all kinds
of adventures. We were real tomboys. We were The Three Musketeers!
Maria in her school photo
<<<<<<
A New Carpark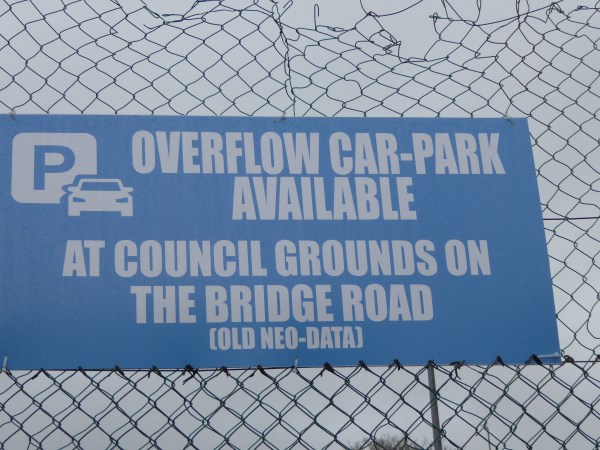 If you were wondering what the council were going to do with the Neodata site, here is your answer…for the time being anyway.
<<<<<<<<
Tae Lane is Changing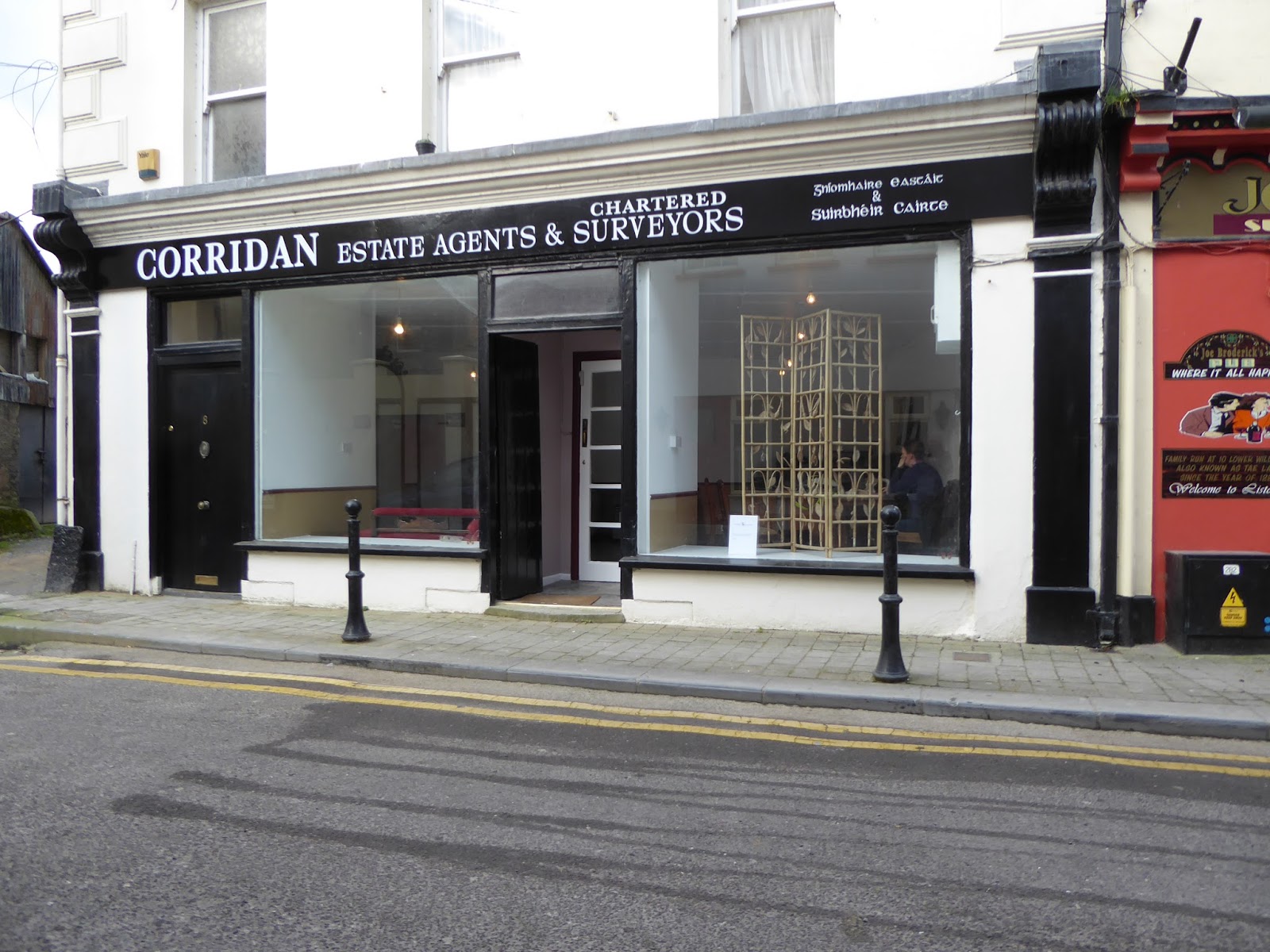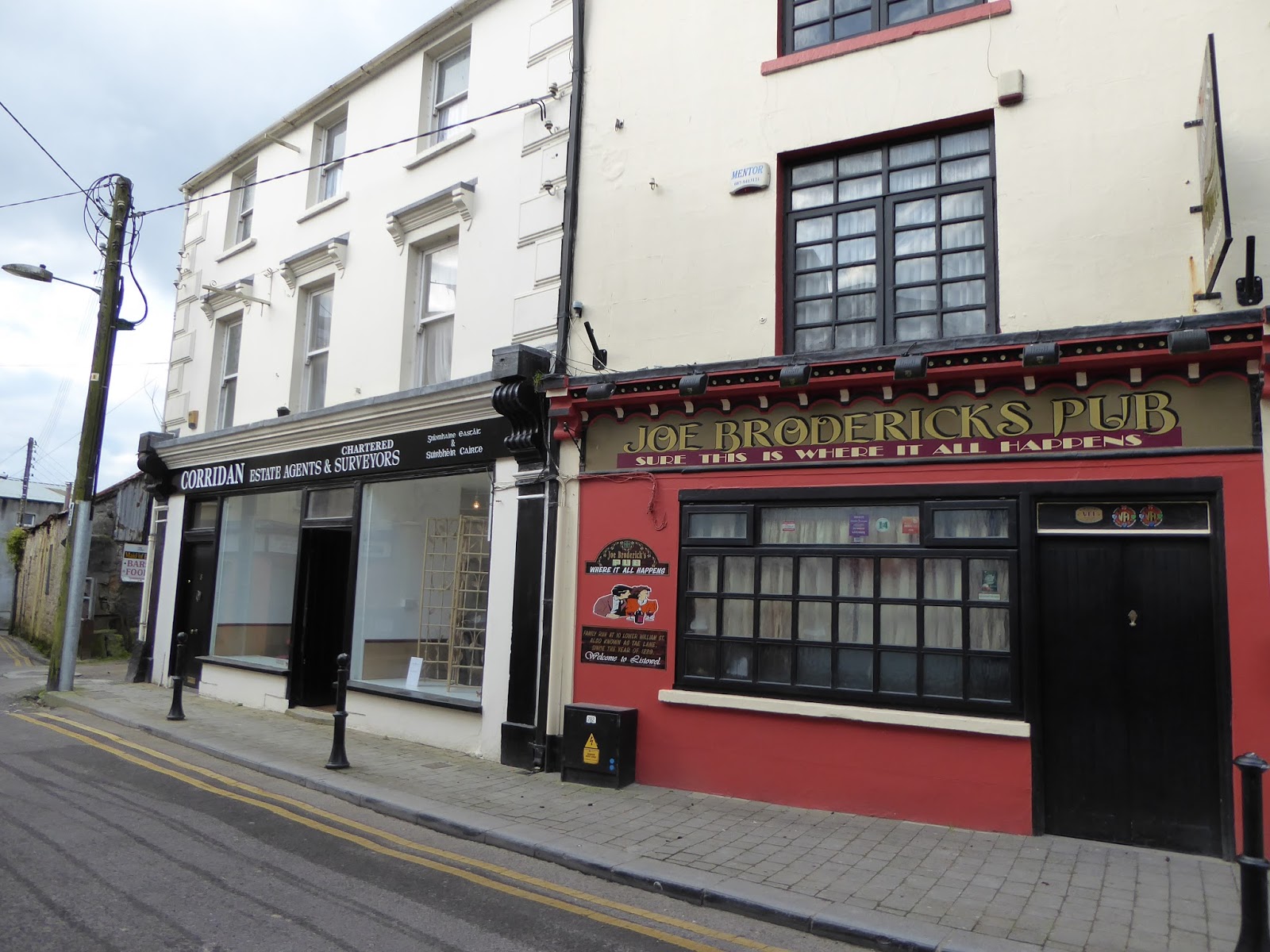 Corridan's Estate Agents has opened next door to Joe Broderick's