Martin Sheehy sent me this story of Denis Guiney of Listowel.
Denis Guiney of Main Sreet, Listowel had a pub, where the Pizza Shop is today. (Mama Mia)He was a constant visitor to our kithcen at 8 Main St. & the tales he told of his early days working on the railroads of California often necessitated our mother to direct that we ( the 5 Sheehy boys) continue our ' lessons ' upstairs—as the subject matter of Denis' young manhood was meant for maturer ears than ours. However, Denis did not always modulate his voice, so much regarding ' Dago women ' and other salty snipits migrated up to us boys, leaning over the bannisters straining to make sense of these conversational fragments.
His ? first cousin was the Cleary's Guiney, and I well remember a Rolls Royce parked in front of the pub on Main St. ( possibly early 1950s) when the ' Cleary cousin ' was paying a courtesy visit to Main Street's Denis Guiney.
In preparation for my UCD entry In 1962 I journeyed to Dublin with my aunt Mrs.( Josie) Tom Flynn & I had a letter from Main St. Denis Guiney which I presented to the manager of Cleary's on
O'Connell St., Dublin so as to obtain an over-coat ' on good terms '. It worked!.
I remember well the last time I met Denis—our old neighbour—after his wife died and he was housed in an ' assisted living ' home out the country. It was outside Scully's on Main St., he was well into his 90s, bent over double & remembered me as ' one of Jack Sheehy's boys '. May he RIP.
>>>>>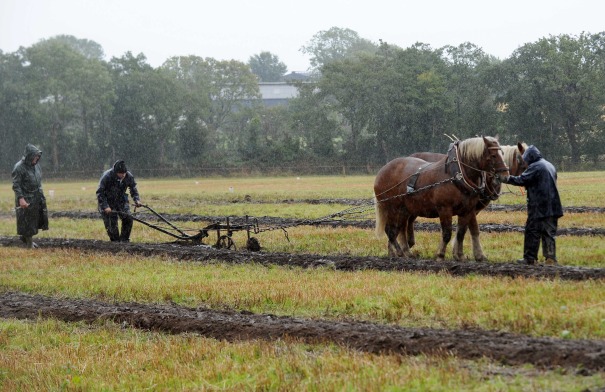 This is a picture from Day 1 of the ploughing championship 2012. It could be 1912.
I can't resist telling you this true story from Day 1 of this year's ploughing championships. AA Roadwatch were to be broadcasting live from the venue but they couldn't because they were held up in traffic!!!!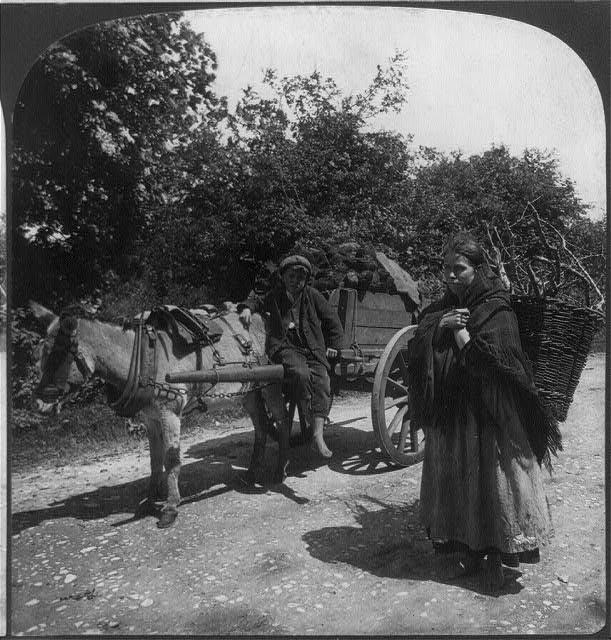 This picture is called Bringing home the turf in Kerry.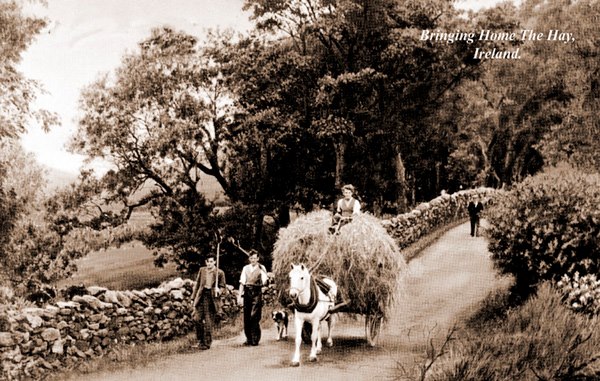 This one is titled Bringing home the hay.
How times have changed!
>>>>
We have Jer Kennelly to thank for these old photos of The Market.