Evening in Ballybunion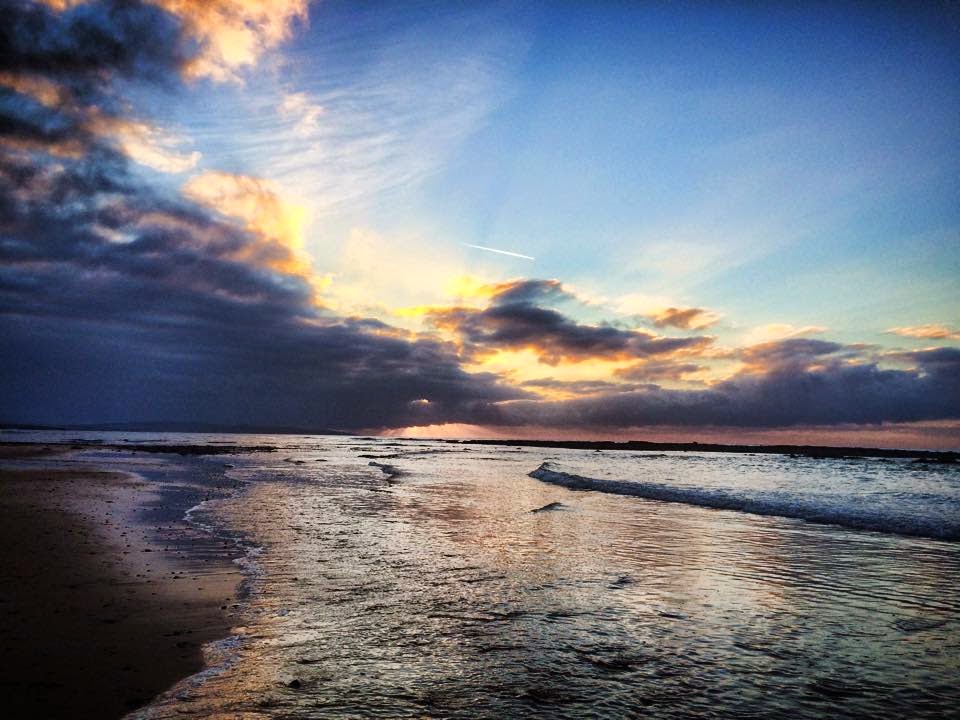 Lovely evening sky Ballybunion Angling and Coastal Views
<<<<<<<
February 1951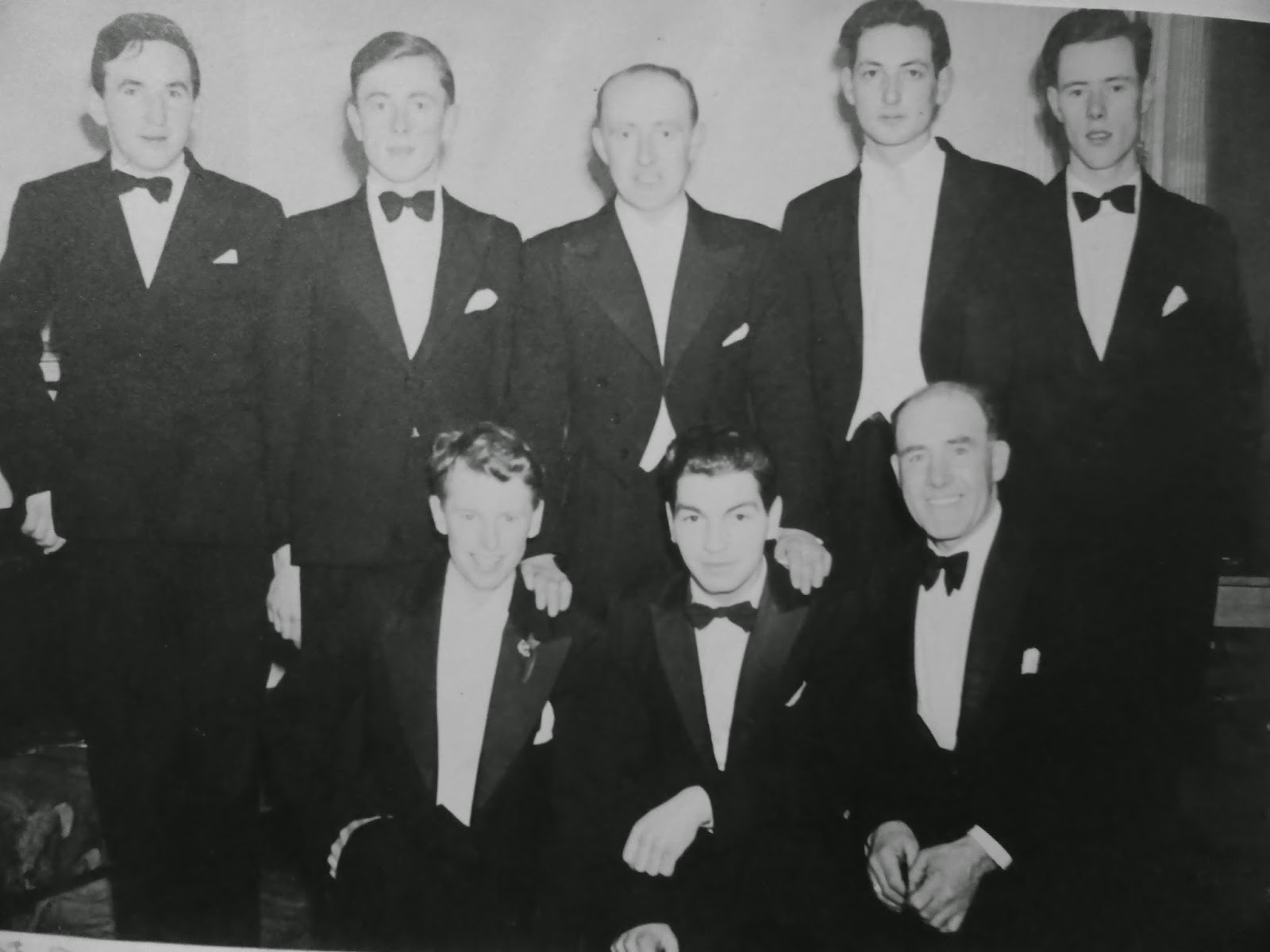 Michael Kennelly's caption "First Rome reunion social in The Lake Hotel, Killarney, Feb. 1951"
<<<<
Thanksgiving for the Harvest in St. Mary's Listowel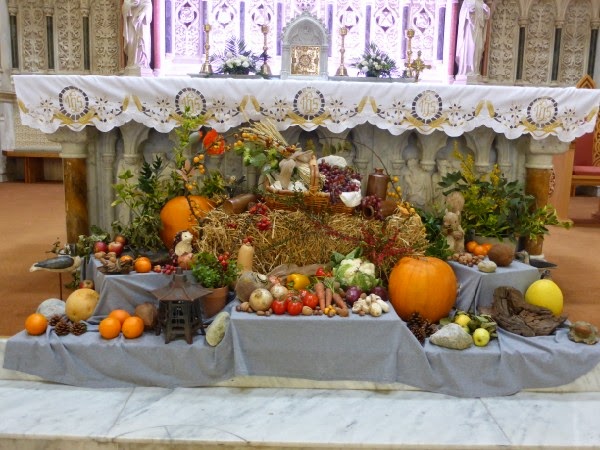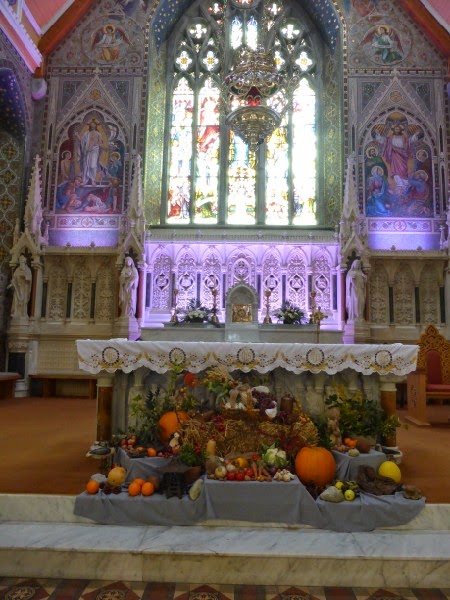 <<<<<
Chicago mayor with Irish roots
Martin H. Kennelly was elected in 1947, and worked with the City Council to create modern superhighways, an airport and subways. His diplomacy enabled many projects.
One year later, he supported Chicago censors who banned Jean-Paul Sartre's play, "The Respectful Prostitute." Kennelly declined an invitation to a private showing saying: "I do not like the play. I do not like the title. The title alone would be enough to ban the show, as far as I'm concerned."
Kennelly established the tone of second term with these words from his Inaugural Address on April 19, 1951: "The pattern of adherence to sound moral values in government has been established. Its basis is efficiency, economy, integrity, impartiality—and the service of only one special interest—the general welfare. There must be no deviation from this standard." He maintained this standard.
Some of his mayoral successes included extensions for Wacker Drive and the Outer Drive. Congress superhighway and the Congress Street Bridge were constructed. The sewer construction program and the Chicago Skyway were completed. Plans were initiated for extensions to the West Side Subway, the Northwest superhighway, the South Outer Drive and O'Hare Airport.
He was defeated in the 1955 Democratic Primary by Richard J. Daley. He retired and concerned himself with community affairs. He assisted his alma mater and other organizations.
Martin Henry Kennelly died on November 29, 1961, and was buried in Calvary Cemetery in Evanston. He lived his life according to the lines he quoted from Edgar Guest in his First Inaugural Address on April 15, 1947: "If freedom shall new splendors reach/ And not be dragged into the dust/ This to our children we must teach—that/ Public Service is a trust."
<<<<<<<<<
Didn't he do well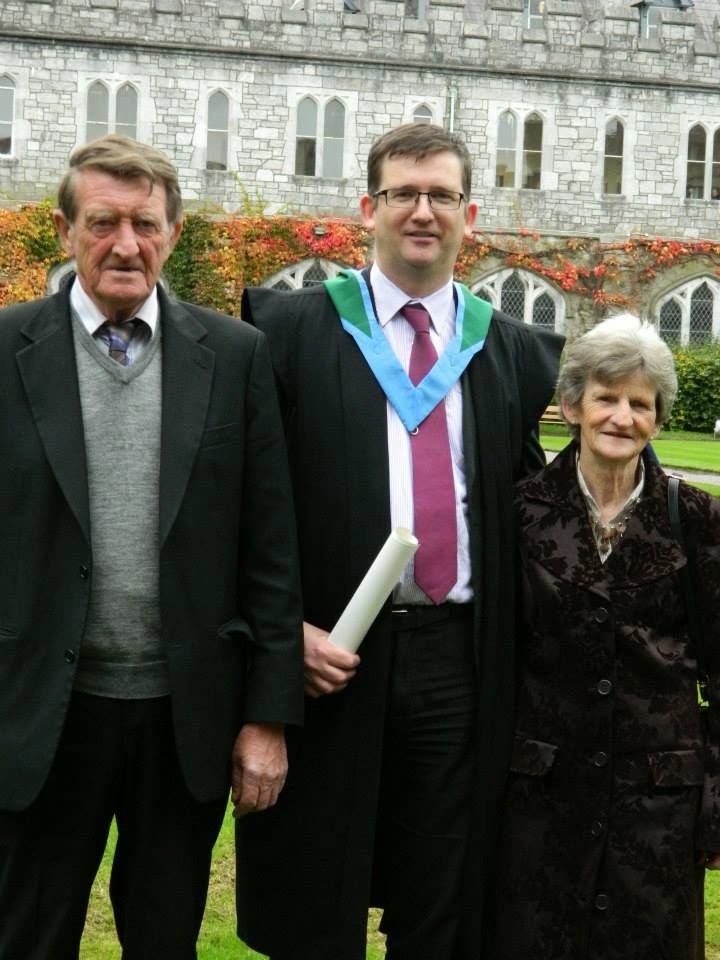 Ger. Greaney with his proud parents at his conferring in UCC last week