Life's a Beach…Ballybunion July 2018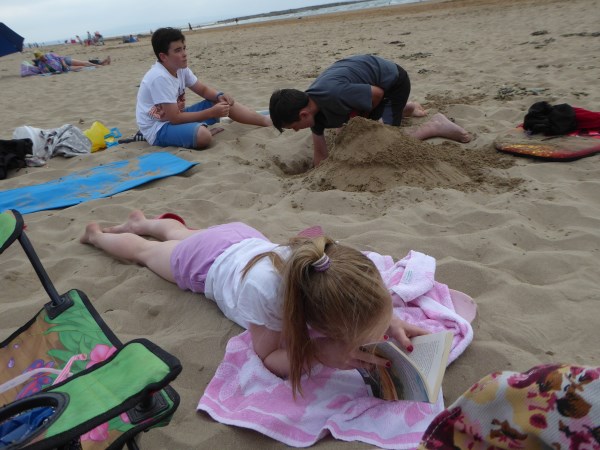 <<<<<<<<
Hay and Tae in Bromore
Every year Michael Flahive organises a unique event at his farm near Ballybunion. This year in ideal weather his meitheal saved the hay the old fashioned way. A man who posts on Facebook as Salva Tore took these priceless photos.
This is the meitheal gathered for the photo when the work was done.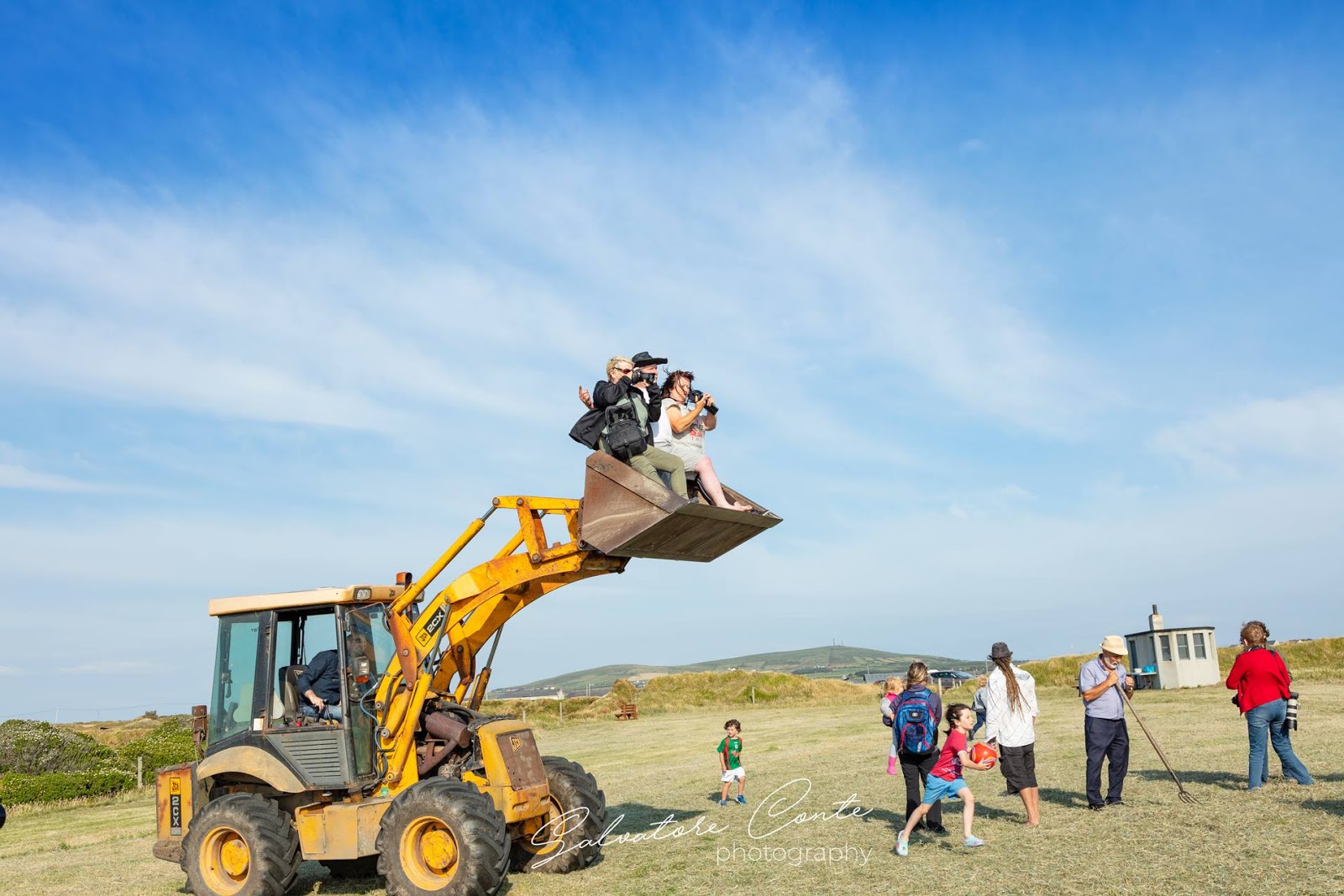 This is how they took the photo from that angle. No drone here.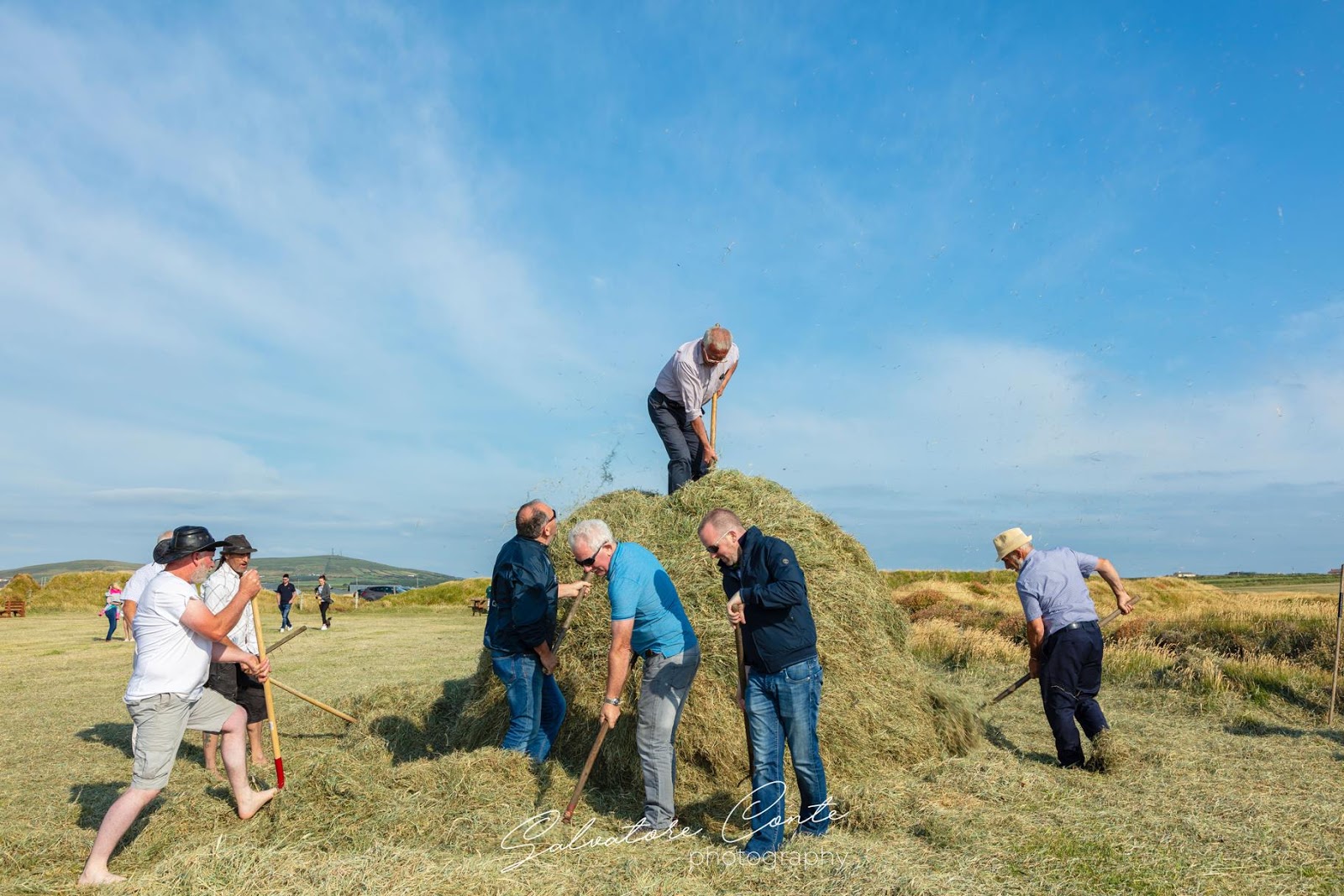 Here the men are piking the gathered hay on to the wynn and Michael is spreading it and shaping the cock. There is a special skill in that job. You do not want to peak too soon. My poor dead mother would have a heart attack if she saw that man in bare feet with so many pikes about.
This haymaking was done to musical accompaniment.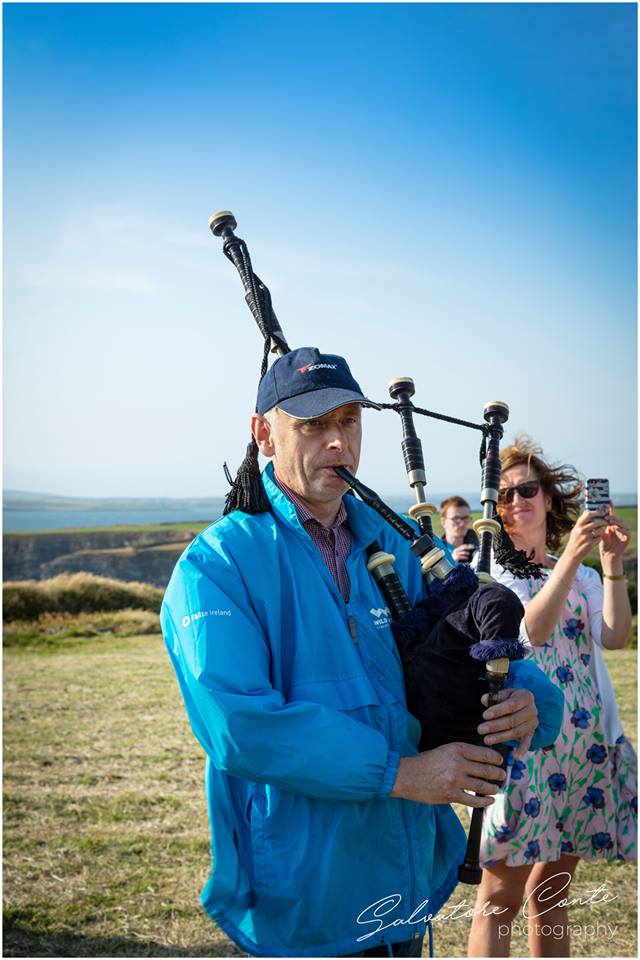 You've heard of piping the captain on board his ship or piping the bride into the wedding breakfast but this is a new one, piping the farmer on to the wynn.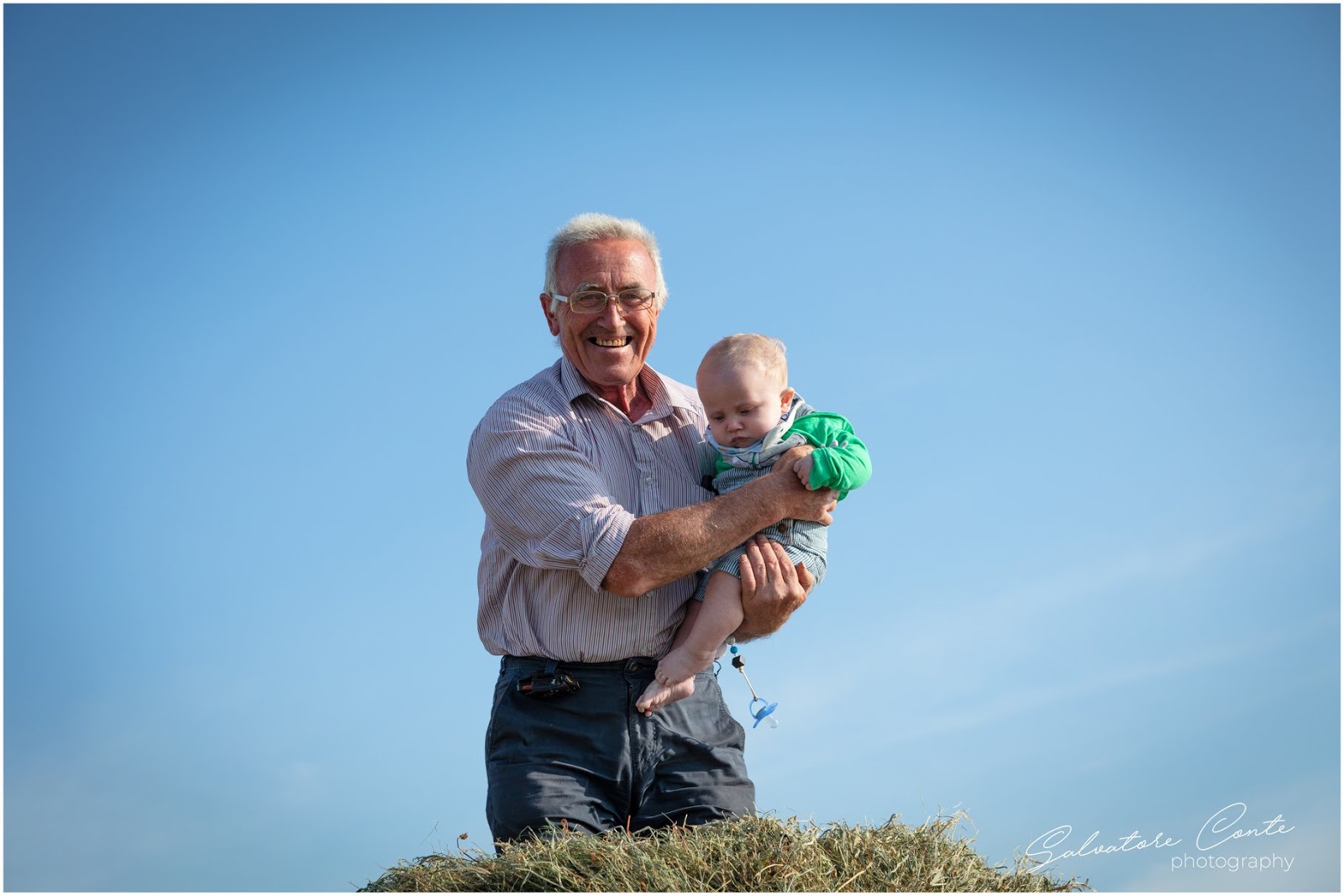 What a lovely picture as Michael holds the next farmer who may make hay in a different way.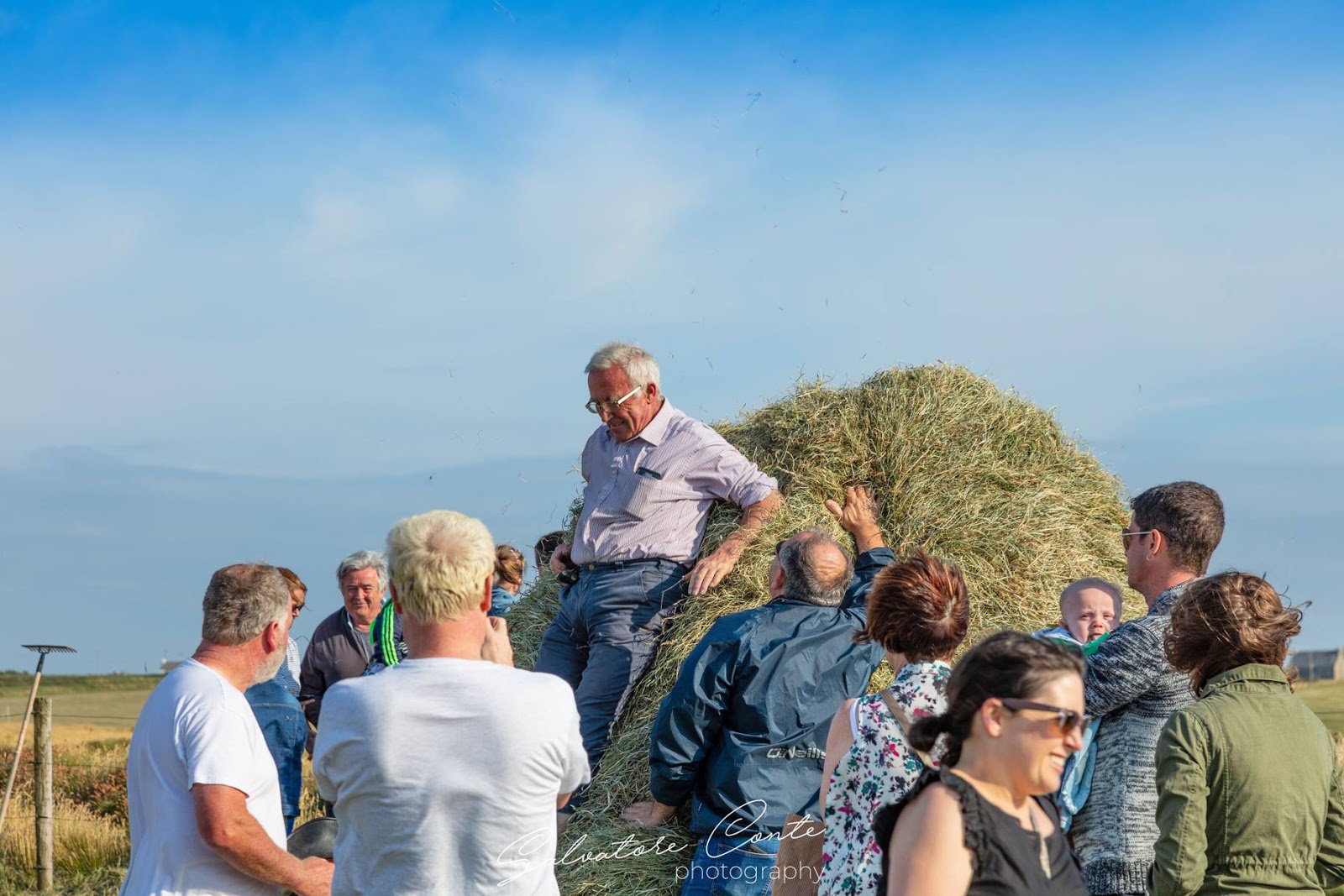 Sliding off the wynn can take a bit of skill too. Dried hay can be very slippery.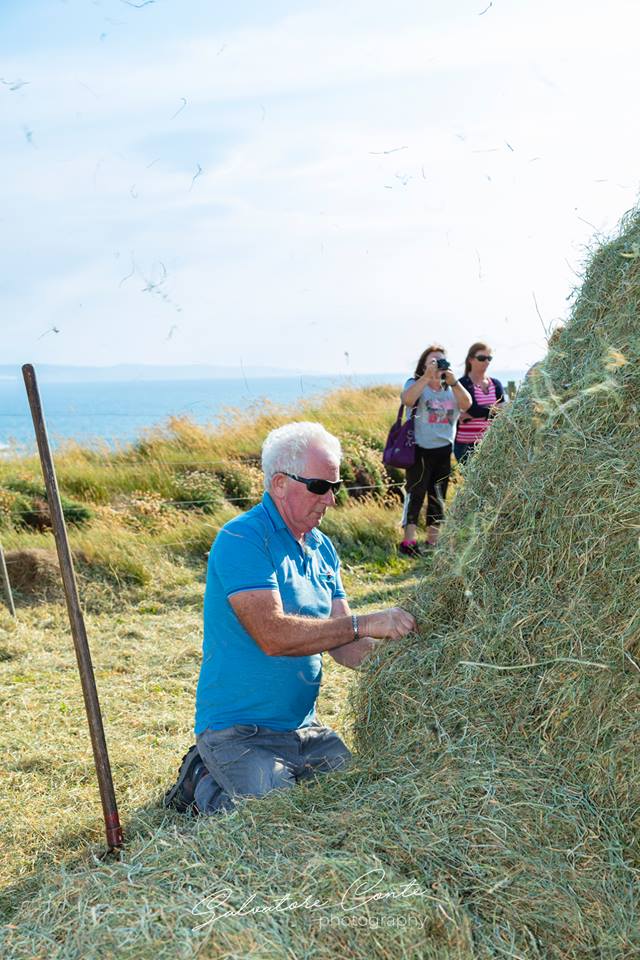 All the loose hay is combed down from the wynn and the whole lot is secured with a súgán. A súgán is a rope made from twisted hay.
<<<<<<<<


Late Evening Ballybunion July 2018
My young visitors were playing in the sea until late evening every evening.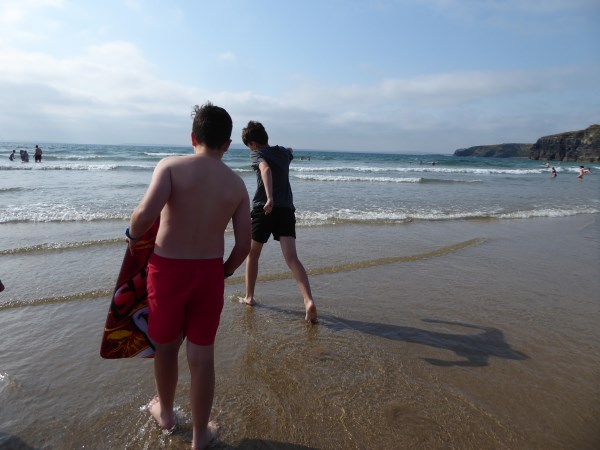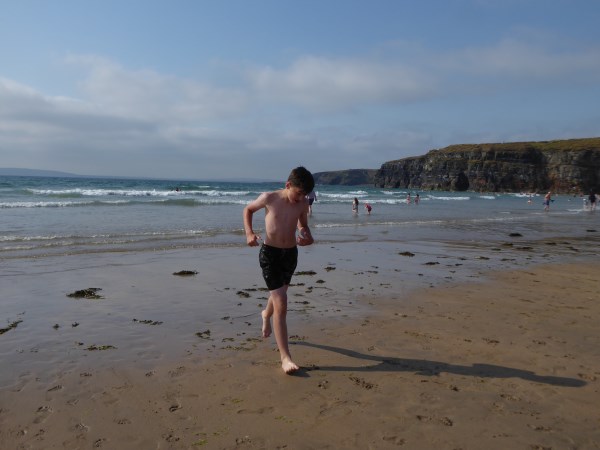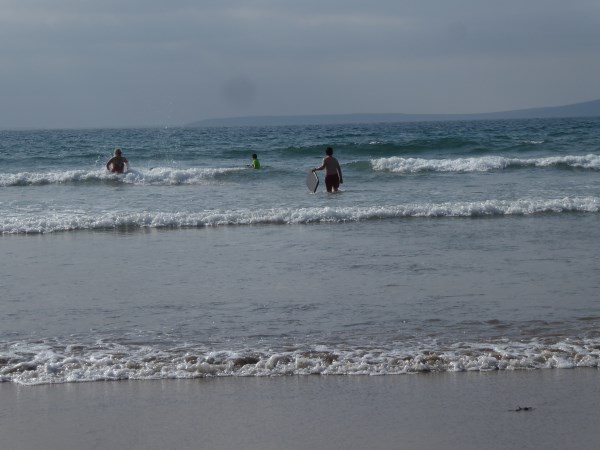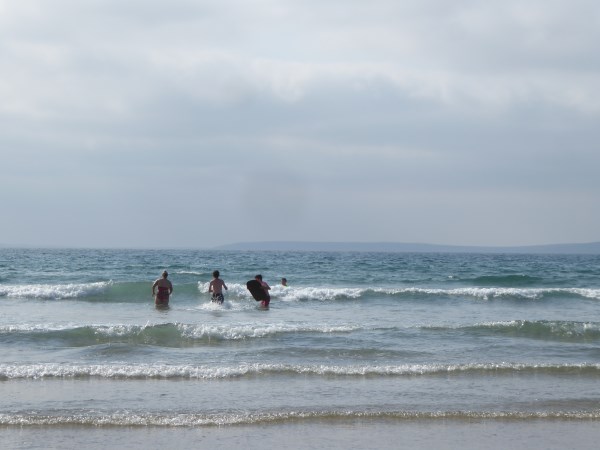 <<<<<<<<<<<
Sunny's Hair and Beauty, Church Street
<<<<<<<<<<<


Please sir, may I have s'more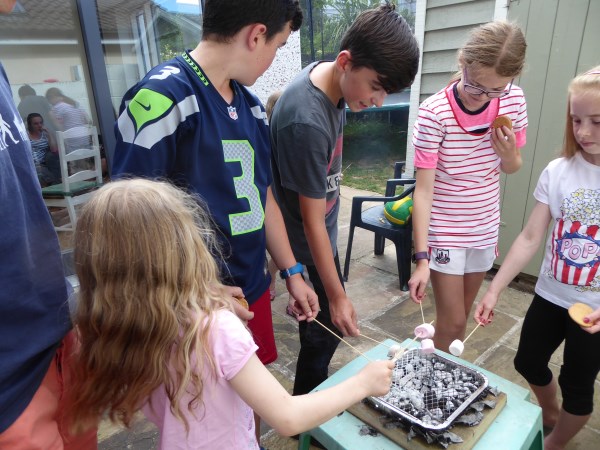 Here are my grandchildren and friend roasting marshmallows over a disposable barbecue to make smores.
I never heard of this delicacy until last week but its amazing what you can learn from children.
A s'more is a traditional nighttime campfire treat popular in the United States and Canada, consisting of a fire-roasted marshmallow and a layer of chocolate sandwiched between two pieces of graham cracker.[1] National S'mores Day is celebrated annually on August 10.[2] The Guinness World Record for number of people making s'mores at one time was 423, set April 21, 2016, in Huntington Beach, California.[3


That last is not from the children. It's from Wikipaedia. We didn't have Graham crackers so we
improvised with digestive biscuits.

<<<<<<<<


John B. Keane Festival


As part of the festival to celebrate John B. Keane on July 19 to 21 2018, there will be an
exhibition of photographs at
The Seanchaí. Here is one from the Seanchaí's collection

Some of the founders of Listowel Writers' Week with Marie Keane of RTE.

Seamus Wilmot, John B. Keane, Bryan MacMahon, Marie Kean and Tim Danaher